Are you a 桜前線(cherry-blossom front) chaser?
Excuse me of my bad handwriting, but this photo was taken by my friend a few years ago.
This is "法乗坊の種まき桜"(Hojobo cherry tree) in Osaki, Sado Island. It is about 300 years old and when this cherry tree
blooms, local farmers used to seed rice in paddy fields.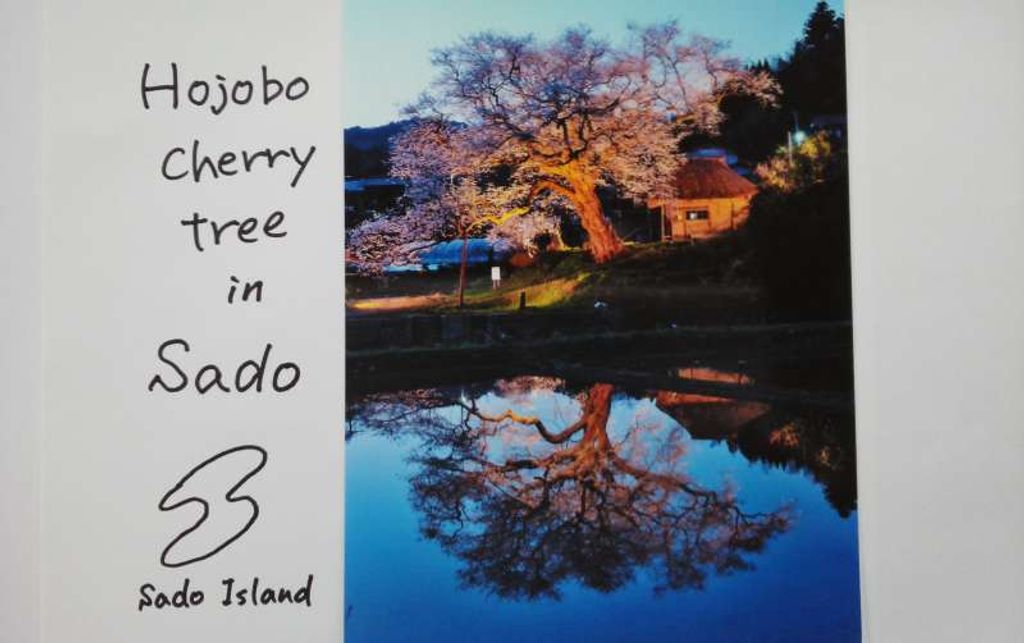 Doyu split mountain in the distance...
This is Sado Gold Mine. You can see the wedge-shaped mountain, the symbol of the Sado Gold Mine.
Lines of cherry trees complement that symbolic mountain in mid April.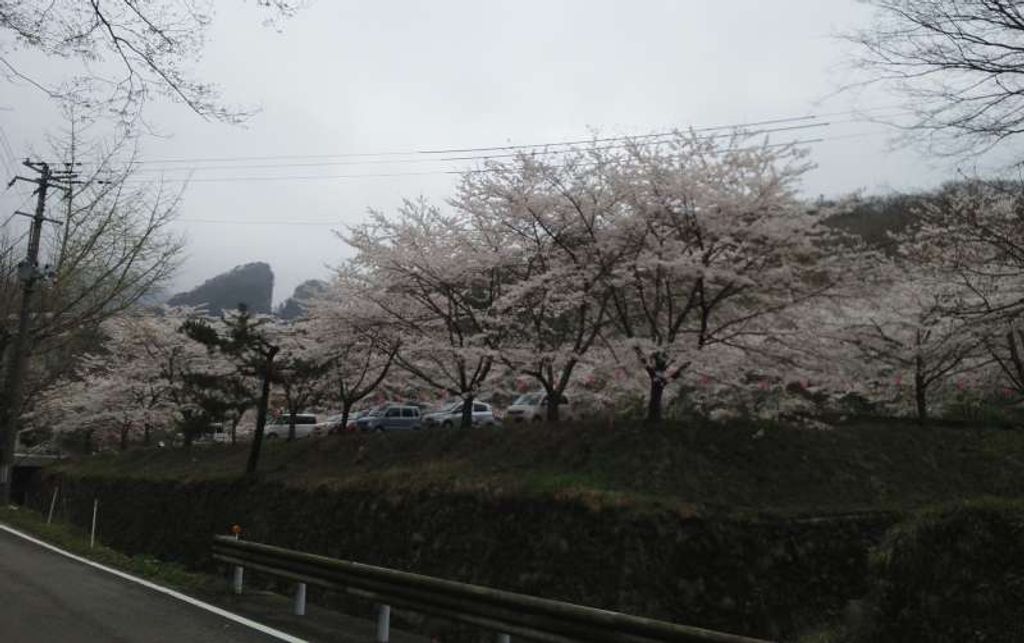 This is Shiroyama Park in Ogi where "Kodo Earth Celebration" had been held in late August.
We are Hamochi ECC members with Nicole, our teacher.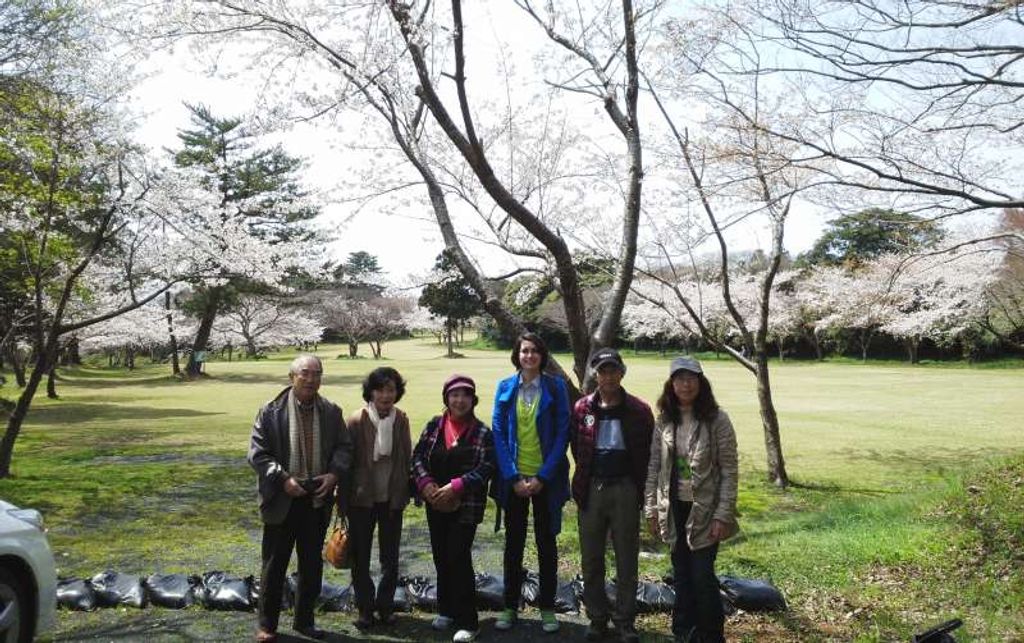 Hojobo cherry tree in daytime.
Freshly plowed paddy field becomes a mirror for the cherry tree!
You can see a small thatched cottage near the tree. Actually it's a small temple and local women sometimes gather
to chant Buddhist sutra.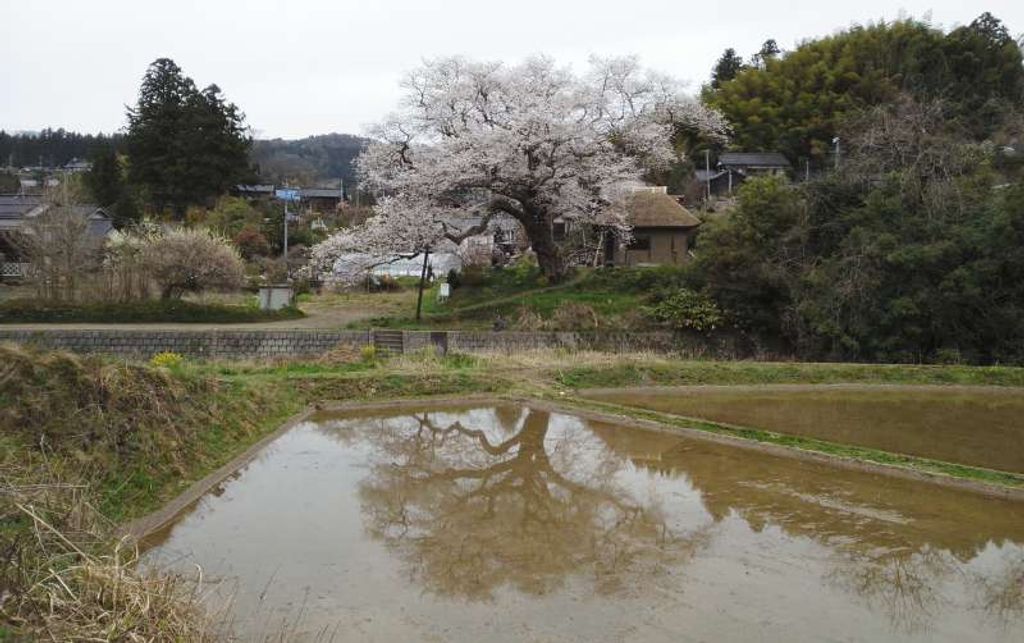 Illuminated cherry trees in Mano Park. It's a popular place for the islanders to enjoy cherry blossoms.
These lampshades are the reuse of tools used for applying glid lines in paddy fields to plant rice seedlings.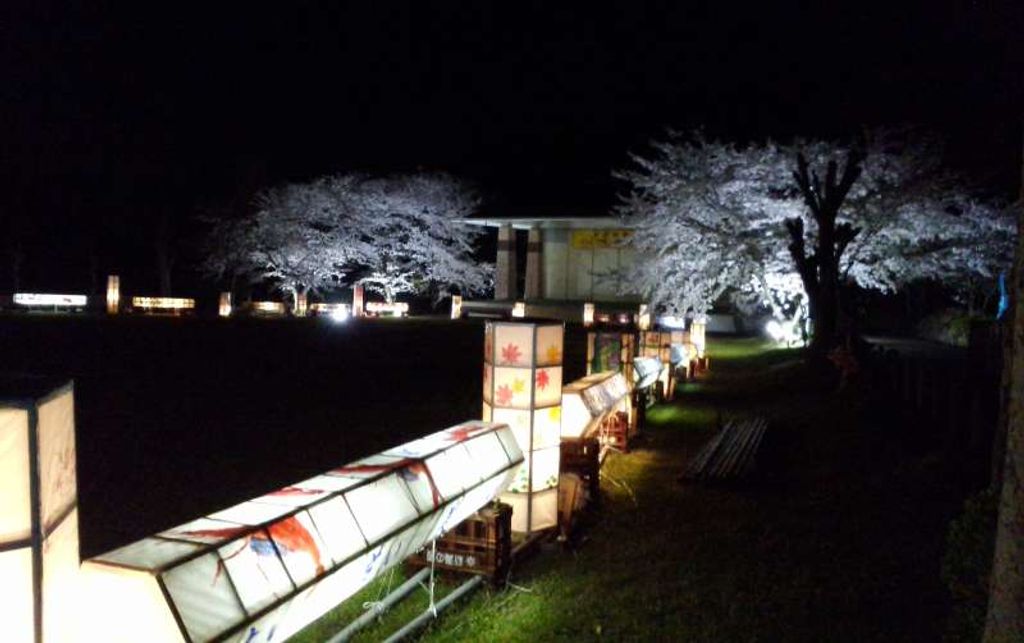 This is Mononobe Shrine in Ogura.
It has a history of more than 1000 years. The founder of this shrine is said to be an exiled court noble.
On Apr.15, many people gather to see "鬼太鼓"(demon dance ), a shinto ritual unique to Sado, with 8 demons dance in the community throughout the day accompanied by Japanese drums and flutes to pray for a bountiful harvest in autumn.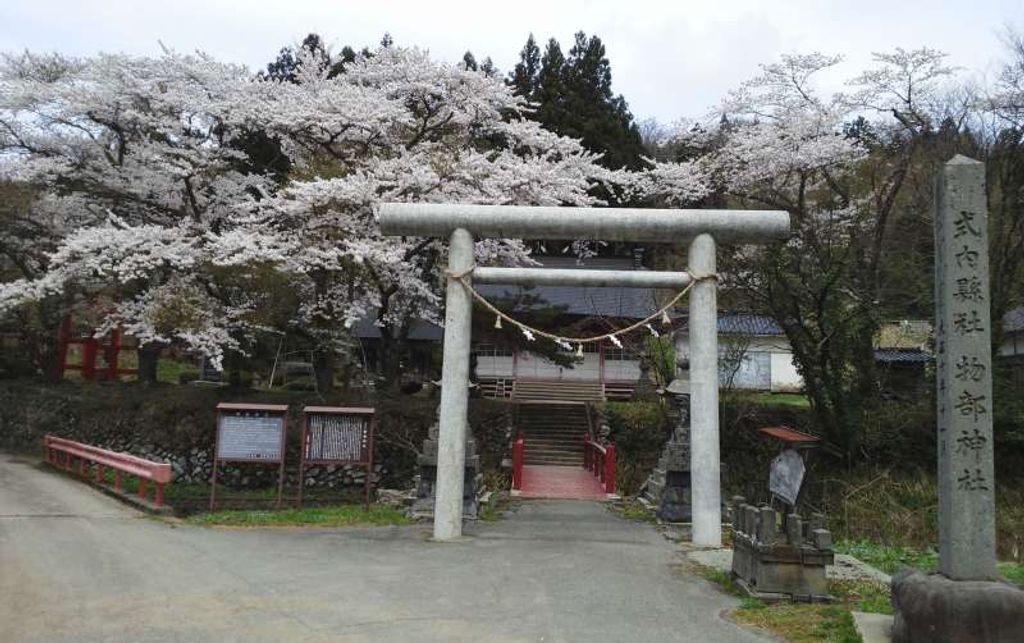 * These photos were mostly taken in 2014 and 2015.
Cherry trees are in full bloom in Kanto region including Tokyo now. But if you are not satisfied with "花見" in big cities with
skyscrapers, you can still make it in Sado. Cherry flowers started to bloom here and it will be in full bloom in a week!
I hope you enjoy authentic "花見" somewhere in Japan!
.