Japanese houses are small. Very small. And even if they were big enough to house pets, many apartments don't even allow them. This, (combined with a pinch of exaggeration) results in a large portion of the Japanese population frustrated by lack of pet-petting.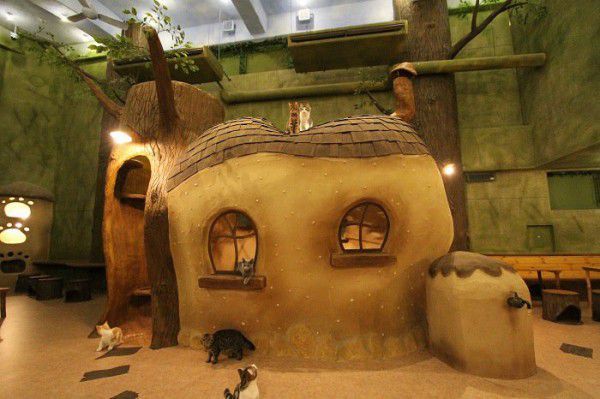 The cat cafés have been tremendously popular since the first one opened in Osaka in 2004. The furry animals are especially popular in a cuteness-loving country like Japan, and because many apartments don't allow keeping pets, people resort to these cat resorts. With some 40 cat cafes in the area of Tokyo alone, you need to bring something extra to the table if you want to stand out. Cat café 'Temari no ouchi' certainly succeeded in this. With its low-lit interior, small doors and chairs shaped like tree stumps, it feels like you've entered into a fairy tale. They even have a treehouse! A few times a day, the cats flock together when the staff pulls out one of their cat-games where there are some tasty snacks to be earned. 'Temari no ouchi's kitchen offers a variety of tasty snacks for the human visitors.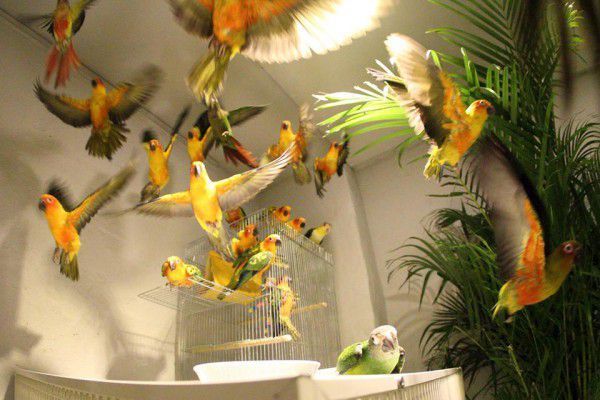 Maybe a bit less conventional for your petting needs, but this café is home to a wide range of birds. It all started when a bird-loving customer indicated they wanted to hang out with parrots. Parrots, being quite prone to interact with humans, are quite fun to play with, was the idea. A concept was born, and now, The Café In Which There Are Birds (I don't make this up; it's a direct translation of the Japanese name 'Tori ga iru Kafe') hosts over 60 parrots, some owls and a falcon. The birds are tame and used to the petting of customers, so they tend to come towards you for some petting love. You don't have to fear for your new clothes either since they have special Bird Café ponchos at the entrance. Not a bad idea, probably.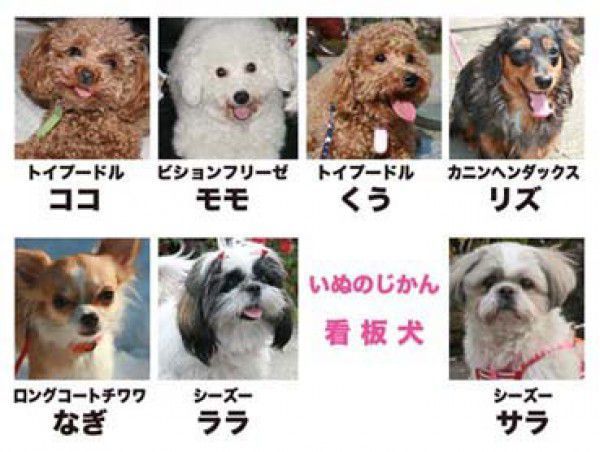 This dog café, called 'Dog Time', in Toshima, Tokyo, is currently home to seven cute dogs. They are all small enough to sit on your lap. Convenient for those who do not want to (or are not allowed to) own a dog, or those that just want to pet or play with dogs
and do not feel like walking and grooming them every day. This café is a little hard to find, but you will be rewarded by being one
of the few tourists that make the travel. Check the site for a detailed map on how to get there (in Japanese), or get there with a maps app. Also, it might be smart to call ahead (or have your hotel call ahead) since they close irregularly.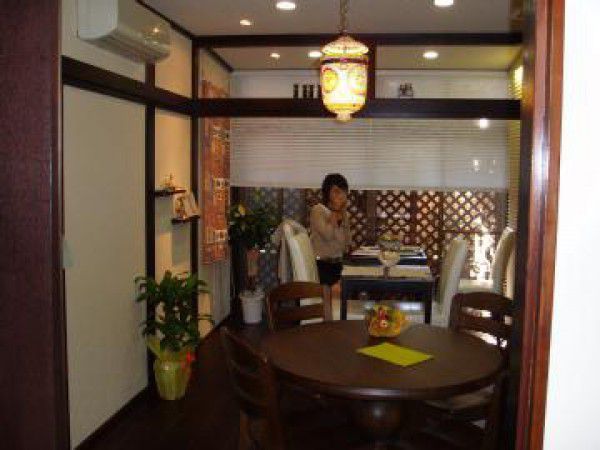 This café is home to six so-called 'rosy-faced lovebirds' and two 'Lilian's lovebirds'. Lovebirds are actually small African parrots,
though they may resemble parakeets to the untrained eye. The owner welcomes guests to take their own birds along and have them play with the café birds (she requires a certificate of the bird's health to prevent the spreading of disease). The charm of lovebird café 'Fukurokoji' is its intimate atmosphere: it is found inside the home of the owner, a Japanese lady with a thorough passion for parrots. This gives you the chance to play with lovebirds and see a Japanese home on the inside at the same time.
During weekends the café is always open, but on weekdays it is advised to call ahead  to make sure it is open.   

more information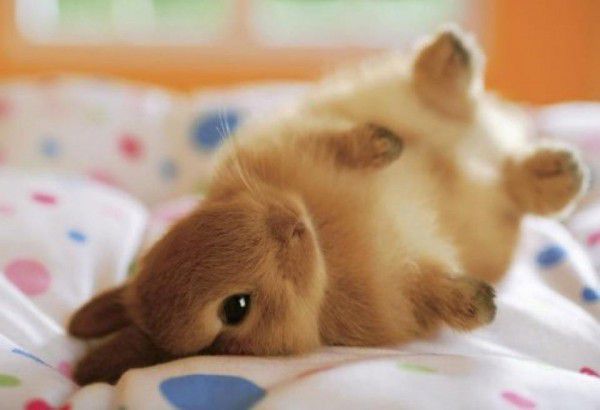 In bunny café 'Sun', you can sit amidst the cutest of bunnies.
Their well-kept furs just scream for some petting. When you are exhausted from playing with the bunnies, you can get various refreshments and small meals. Also, if you find the bunny of your dreams among the bunnies employed by the café, you can even buy it for your personal petting. This will set you back around 30,000 yen (at the time of writing about 300$).

more information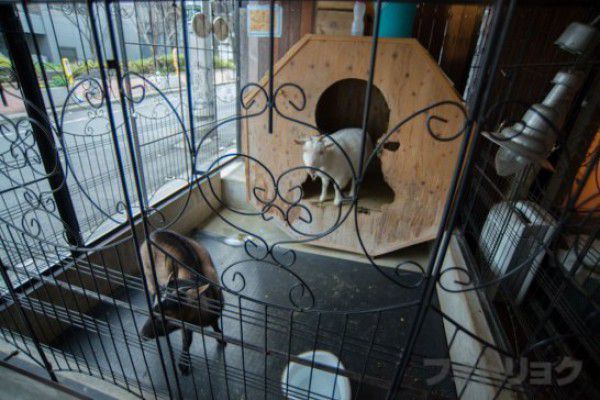 This café is perfect for the more seasoned animal café visitors among you.
Been there, done that. Well, have you been to a goat café yet?! Especially in a metropolitan city like Tokyo, petting a farm animal like a goat is a strange experience, to say the least. Goat café 'Sakura Oka' in Shibuya offers lunch sets as well as simple dinners to complement your goat petting activities. Be warned that around lunch time it can get quite crowded with warbling Japanese girls.
The Sakura Oka café is part of the Udagawa Café group, a chain of popular cafes in Shibuya's Udagawa neighbourhood.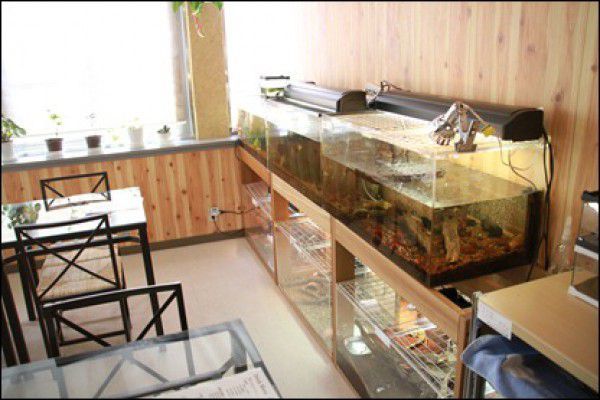 No furry friends in this café! Have you ever petted a snake, a turtle,or a lizard?
You will get this chance at reptile café 'Subtropical Café Yokohama' in, well, Yokohama. The drinks are not cheap (800+ yen) but you don't pay per hour. Besides, the drinks are of high quality; the shop serves traditionally brewed Chinese tea. Although this café is especially fun for boys, you will be surprised how many girls come inside for a tea and some slimy company. Fun: the reptile café is also home to a chameleon, but it's your task to try and find it!

more information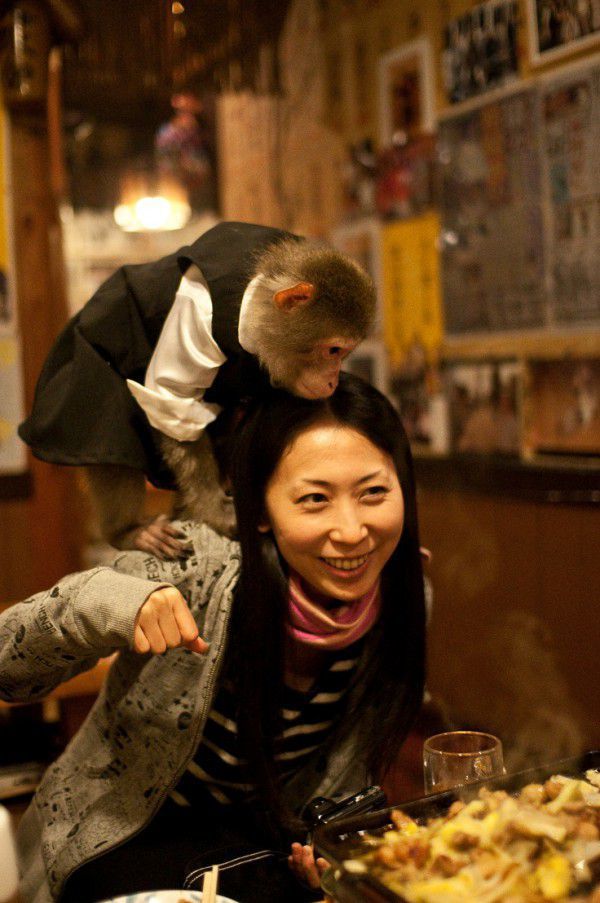 Japanese-style bar (izakaya) 'Kayabuki' is located in a residential area and may nd be a bit hard to find, but once you get there, you're in for a special treat! The staff of this family-run restaurant consists of a team of humans and… monkeys!
And if that's not crazy enough for you, they often dress up the monkey-waiters in funny costumes, making a night of dining at 'Kayabuki' a hilarious one (if getting served by monkeys in dress is your cup of tea, of course). The monkey waiter at 'Kayabuki' is called Yacchan and is so popular he even has his own Wikipedia page (in Japanese)! According to the owner, who kept Yacchan just for fun, the monkey watched him closely as he waited upon customers and before he knew it, Yacchan was imitating him.
'Kayabuki' has a typical izakaya menu with beers and sake and small dishes like boiled edamame beans, fried chicken, pickles etcetera.

more information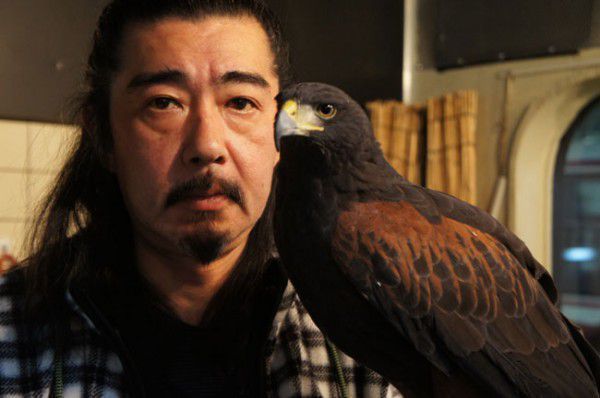 Don't you find birds of prey fascinating animals? Dangerously looking creatures with fierce eyes are watching your every move at falcon cafe 'Takajo' (meaning 'falconer') in Mitaka, Tokyo. It is the only café that specializes in birds of prey in the world. Apart from falcons, you can also get together with owls at Takajo. Although they look much cuter, don't forget
that owls, too, are birds of prey. The special thing about this café (besides the fact that is houses falcons) is that visitors are welcome to bring their own birds of prey too. Oh, you don't have your own falcon yet? Worry not, for you can purchase your own chick* at the café.
*note that keeping a bird of prey is not an easy job; think before you buy! Also, when you don't reside in Japan, quarantine regulations may apply.  

more information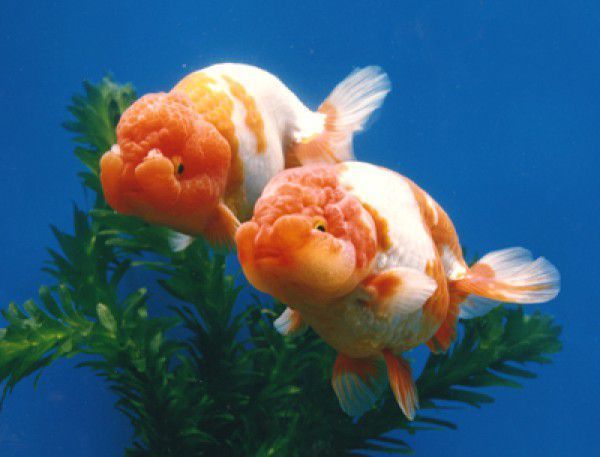 The goldfish in goldfish café 'Kingyo Zaka' are not for petting, but they are to be played with! You can try your luck (or rather, skill) at a game of kingyo sukui (Japanese for 'save the goldfish') during which you are to capture as many goldfish as you can using one paper net. The net breaks easily, letting all the goldfish escape, so it's a rather challenging game (200 yen per game). As one of Japan's traditional summer activities, you must surely try kingyo sukui once. Also, you can fishing with a rod from a basin outside the shop. The well-equipped goldfish souvenir shop is a must for any traveller who loves fish or knows someone that does.
'Kingyo Zaka's dinner plates look beautiful, though you might be slightly taken aback when you find a fried fish on your plate when you've just been doting on their fishy friends in the next tank…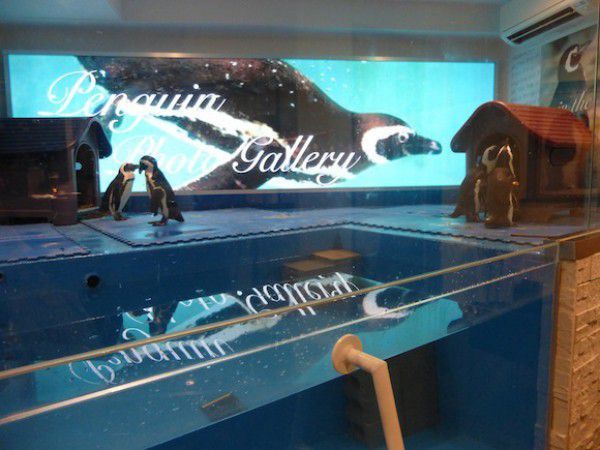 This is actually more a bar than a café; as is easily understood from it's name 'The Bar in Which There are Penguins' (pengin no iru bar). True, it doesn't get an award for originality in name, but it does for originality in concept! Where else can you sit alongside a bunch of swimming, fish-eating birds and enjoy a cocktail and some fried potatoes? I'm sure that you are thinking: "Penguins! That's just what I missed when having drinks in an ordinary café!" And you're right. Once you have been in Pengin No Iru Bar, you will always feel there's 'just something missing' in any other Bar in Which There Are No Penguins.
The penguins reside in a special glass house with a pool, so unfortunately you cannot reach them for petting here (you can, however, pet penguins at the penguin aquarium in Nagasaki).
The bar is located in Ikebukuro, Tokyo, where one of the largest aquariums in the country can be found just at the other side of the station. A wonderful day of maritime fun lies within reach!

*Note that the bar has an 18+ policy.

more information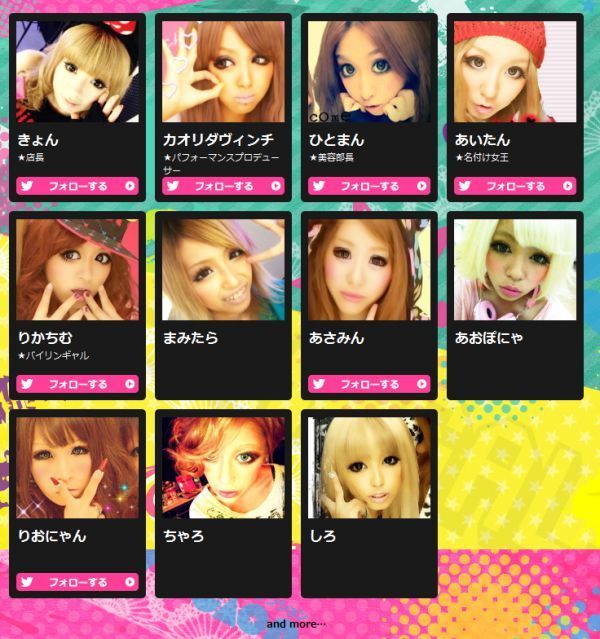 Although we find no animals in this café, I still just have to list it here.
In gyaru café 10sion (Tension) you get the chance to hang out with gyaru whilst sipping your drink. There may not be any petting, but you can get special gyaru eye makeup done by one of the staff. What is a 'gyaru'? Gyaru is a collective term for a range of styles for young girls that became popular during the '90s, and their adherents. The styles are characterised by heavy makeup accentuating eyes, wild hairdos and excessive accessories. They use their own slang and have a particular way of speaking in general. For a more detailed description of the phenomenon, check this website. However, to experience what gyaru style is firsthand, you cannot go amiss in gyaru café Tension! Why not try a special 'gyaru cocktail' or play a game of 'catch the sword' with the staff?
Tension also hosts many gyaru courses on makeup, nails, hair and the like (in Japanese).

more information


So, where do the Japanese go with their pet-petting needs? That's right, to the various animal cafés! Japan's cat cafés (adopted from Taiwan) have been around for some ten years and are immensely popular among both tourists and Japanese themselves. The idea: for a set fee, based on the time you spend, you are allowed to play with, talk to, stroke, or just hang out with the shop's cats.
You can often buy some kitty-snacks, which will instantly boost your kitty popularity.
When I die, I definitely want to be reborn as a cat in a cat café….

Seeing how successful the cat cafés were, others decided to open shops featuring pets as well. This has led to a rise in all kinds of animal cafés, one more unlikely than the other. Can you imagine eating you lunch sitting next to a slimy lizard? Or having to guard your drink, before one of the café birds decides to drop something in it? Anything is possible in Japan! Here's a list of the 12 animal cafés you can try when visiting this crazy land*.  

*The gyaru in the gyaru café are obviously not animals, but I found the concept too entertaining to leave out of this blog.   
Best Virtual Tours & Experiences in Japan
Looking for an authentic travel experience in Japan but still stuck at home? No problem! Why don't you start by taking a Virtual Tour for a moment's escape from the mundane and chaos with our professional guides in Japan?
Top Experiences:
→
More Japan Virtual Tours & Experiences