Feb.3rd. is Setsubun, literally means 'dividing preiod'. It is the day before the first day of spring. A popular seasonal event is held on this day; throwing soy beans. When we throw beans, we call out ' Oni wa soto (demons go away)' , 'Fuku wa uchi (lucks come in) '. Teachers in kindergartens or fathers at home play a roll of Oni with wearing masks of Oni so that children can throw beans to drive them away. My brother and I used to throw beans at our father when we were children.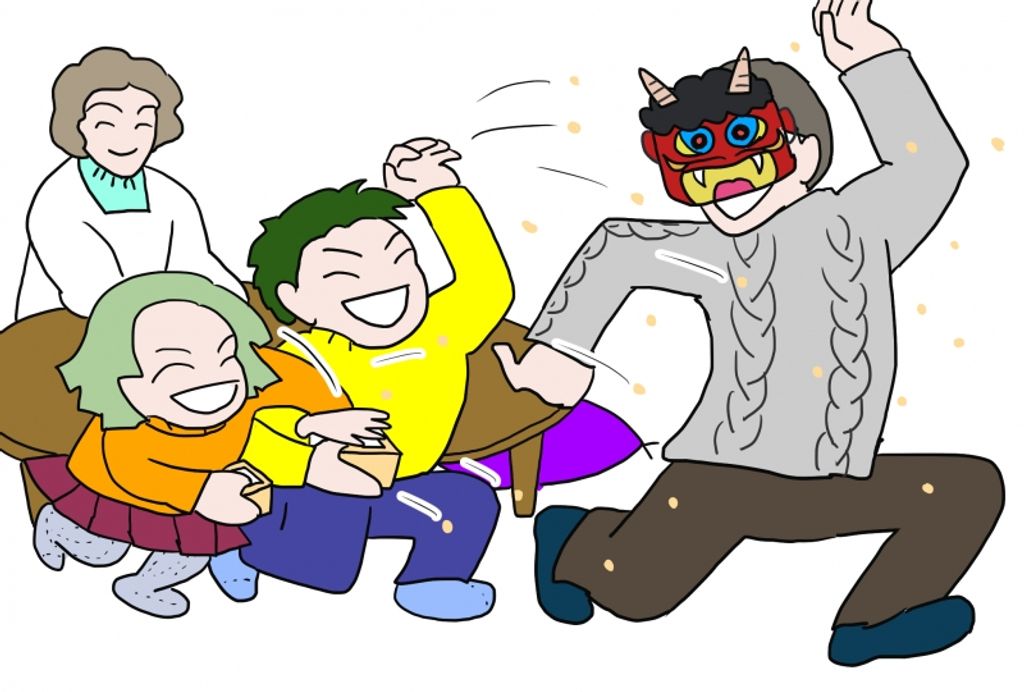 Some Buddhism temples and Shinto shrines hold 'Bean throwing cremony'. People gather there to catch the beans. Generally, bean throwers are so called 'toshi-otoko & toshi-onna' literally means 'man of the year & woman of the year'. Their ages are multiple of 12. That's because they were born in a year with the same sign of the Chinese zodiac of this year.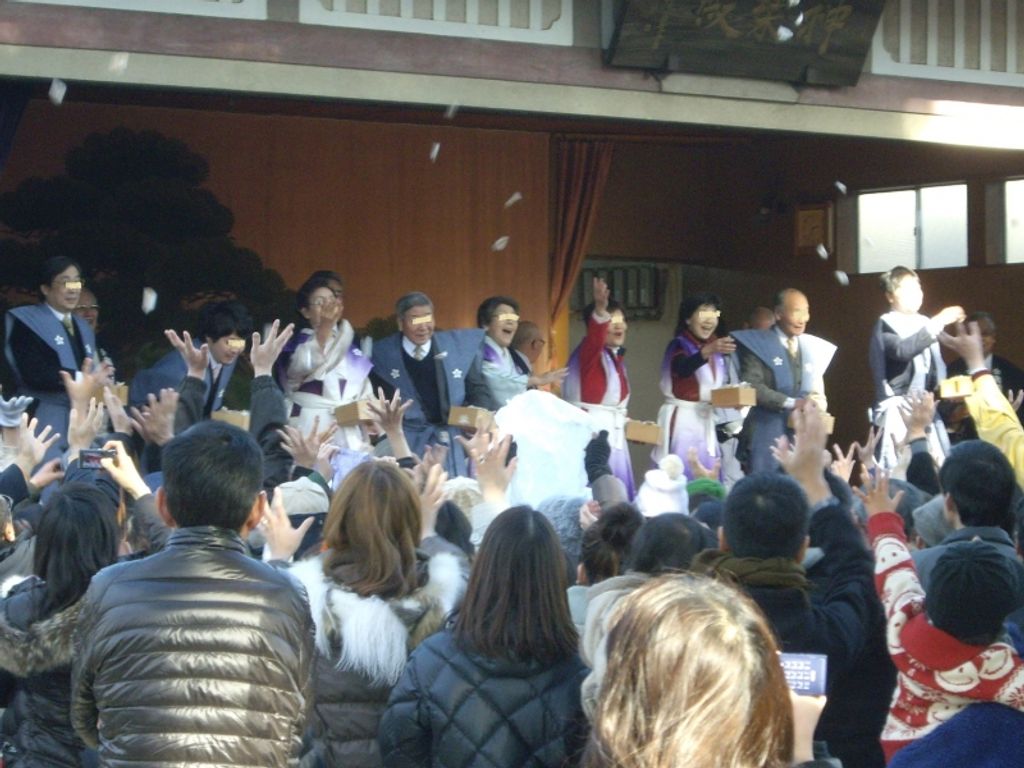 During this period of the year, various kinds of beans along with masks of Oni are displayed at the entrance of shops and supermarkets for sale.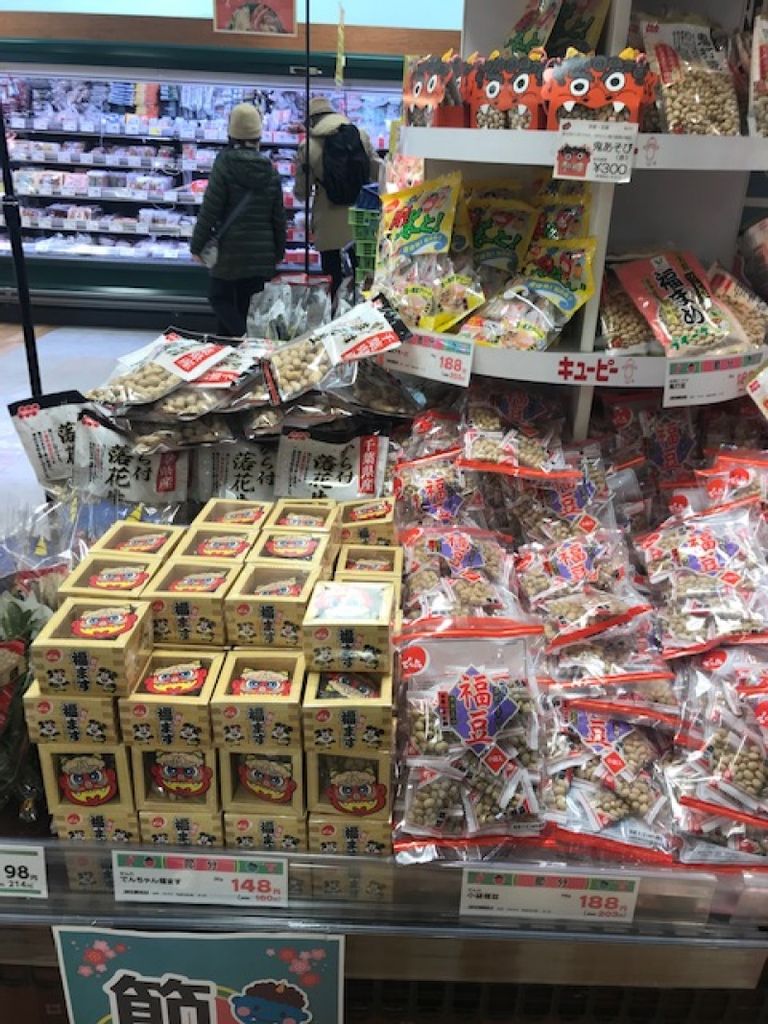 Beans have been believed to have strong power as they are the souce of sprouts. To have the powers of the beans, we eat them after throwing. The number of beans should be the same number of our age plus 1. When I was a child, I ate just several grains of beans and felt like eating more. But now I should eat dozens of. That's enough.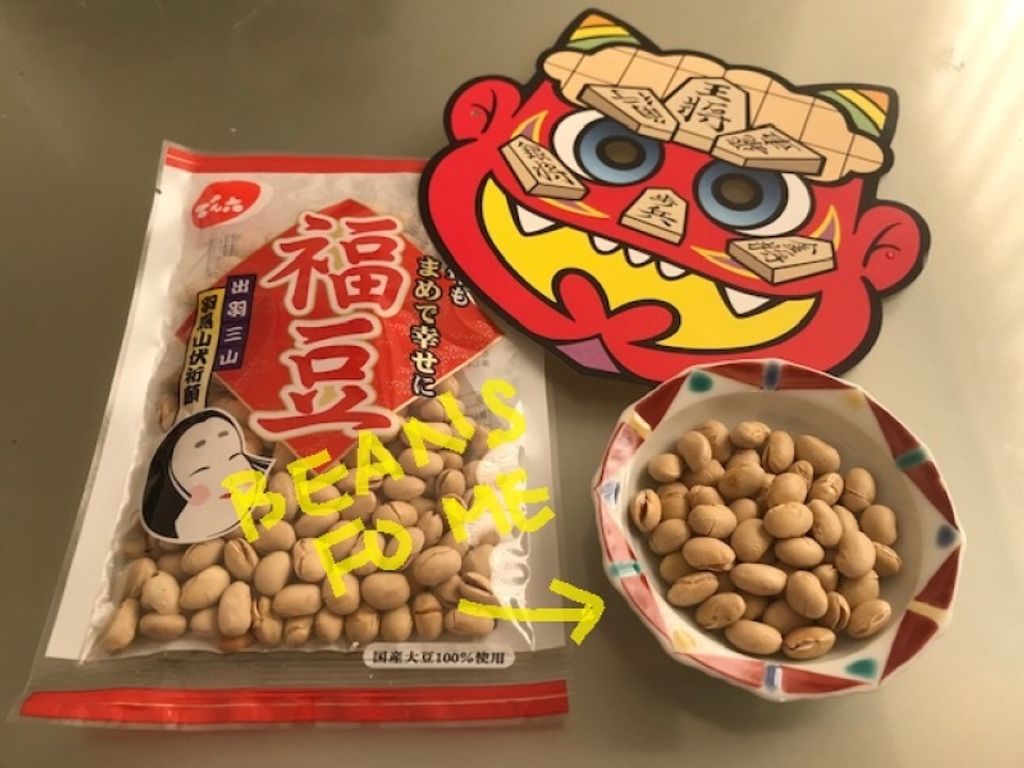 Recetly, another custome on setsubun day has become popular. Eating Eho-maki, lucky direction sushi roll. The Eho-maki sushi roll should not be cut. First, we face to the lucky direction of the year (this year; east northeast ), hold a piece of long sushi roll, and eat it up quietly with your wish in your mind. Then your wish will come true.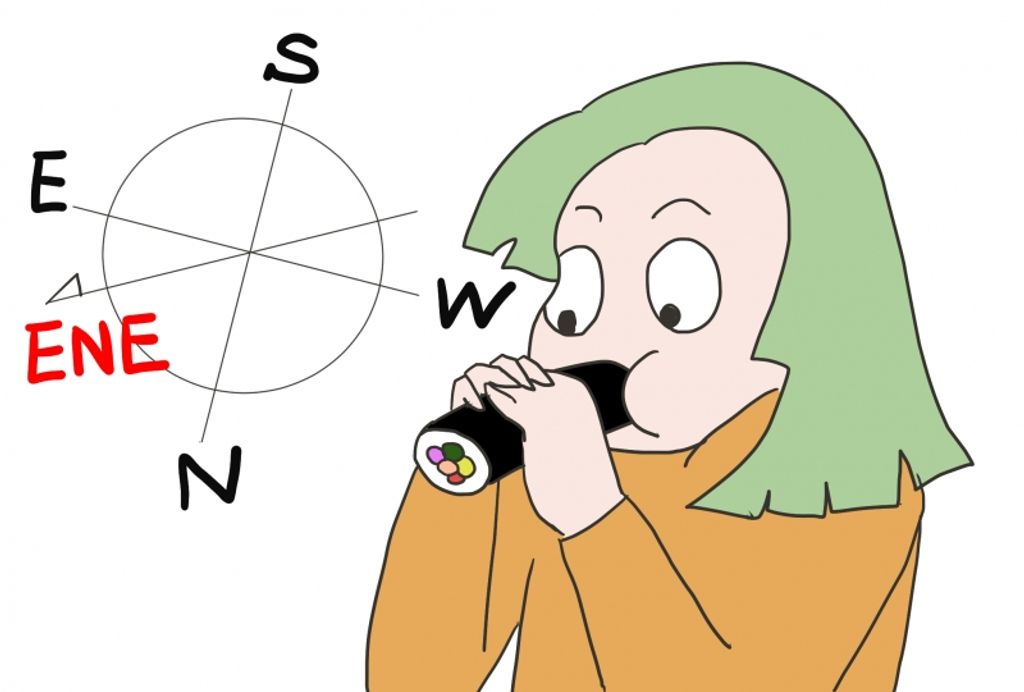 Every year on setsubun day, our family eat soy beans, a roll of sushi, and get full.
Thank you for reading.