Shibamata
Shibamata is located in Katushika ward, the earstern side of Tokyo. It takes about 30 minutes from the central Tokyo. Shibamata is famous for Shibamata Taisyakuten (temple), and Yagirino Watashi (wooden ferry) where remains old atmosphere of the early 20th century. It is also well known as a movie location spot of Japanese famous movie 'Otokowa turaiyo (It's tough being a man)' which spanning 48 installments released between 1967 and 1995. The bronze statue of main charactor, 'Tora-san' stands near Shibamata train station and welcome you.
The main approach toward the temple begins near Shibamata station. Many restaurants like broiled eel, soba noodle and tempra and many sweets shops such as mugwart dumplings and rice crackers are lined on the street. You can enjoy to eat these sweets while walking to the temple. This district didn't get serious damage during the war, so many historical buildings still remain. Many restaurants and shops have more than 100 years old history and keep nostalgic atmosphere.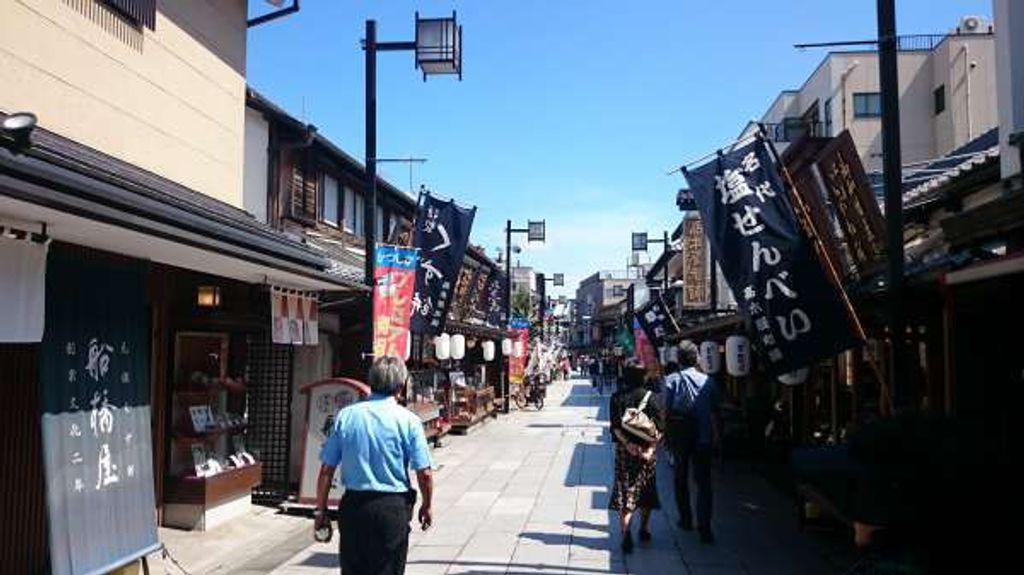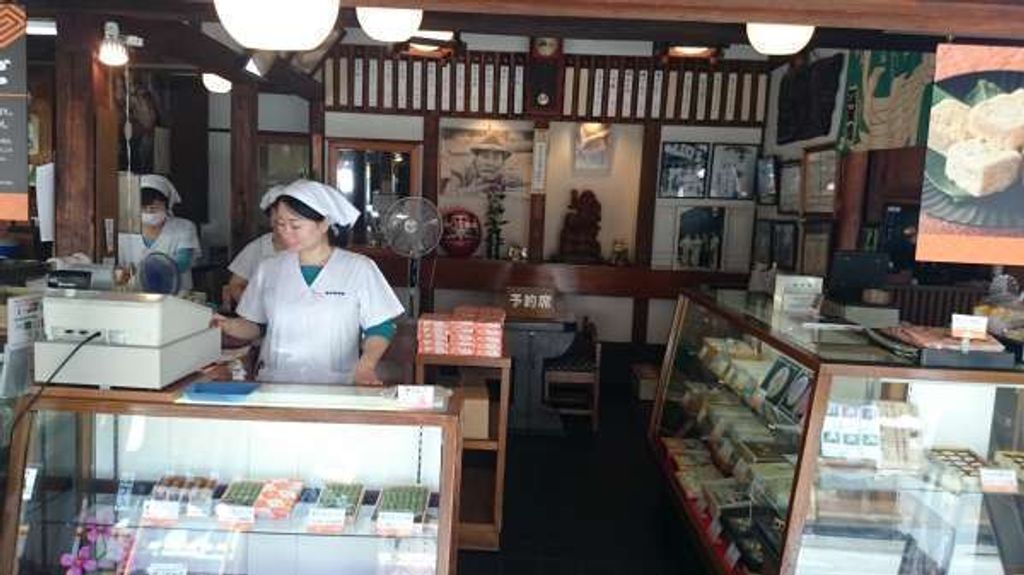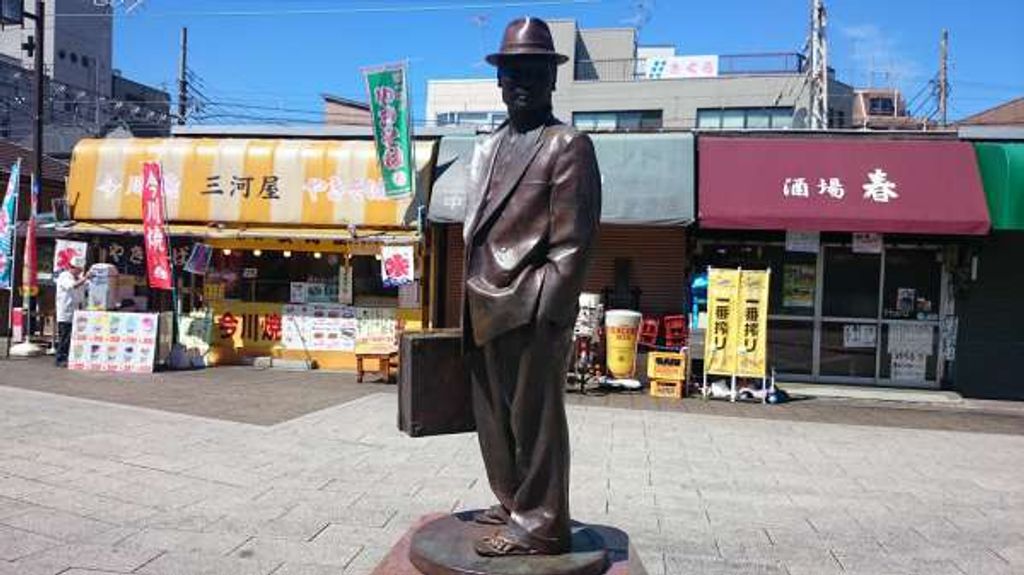 <Shibamata Taisyaku ten >
When you reach at the end of the approach, the great wooden carving gate called 'Niten mon' welcomes you. It was built by a famous master builder, Sakata Tomekichi in 1896. You might be surprized when you see the detailed carving techniques and skills on this gate and the mail hall.
Shibamata Taisyakuten is famous as a sculapture temple. The mail hall was built in 1929 by the same master builder. It is decorated with excellent detailed sculaptures and it is worth to see. In front of the mail hall, there are several other attraction of this temple such as a magnificent pine tree which is considered to be about 500 years old, a statue of Bodhisattva which is believed to cure your illness when visitors rub the statue and sacread water which is drinkable and you can get the god's blessing.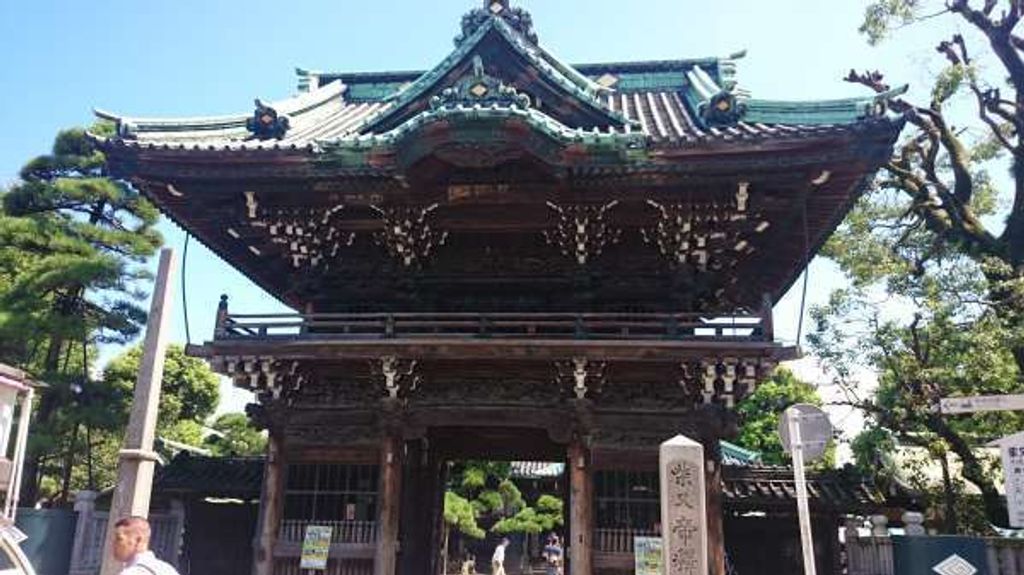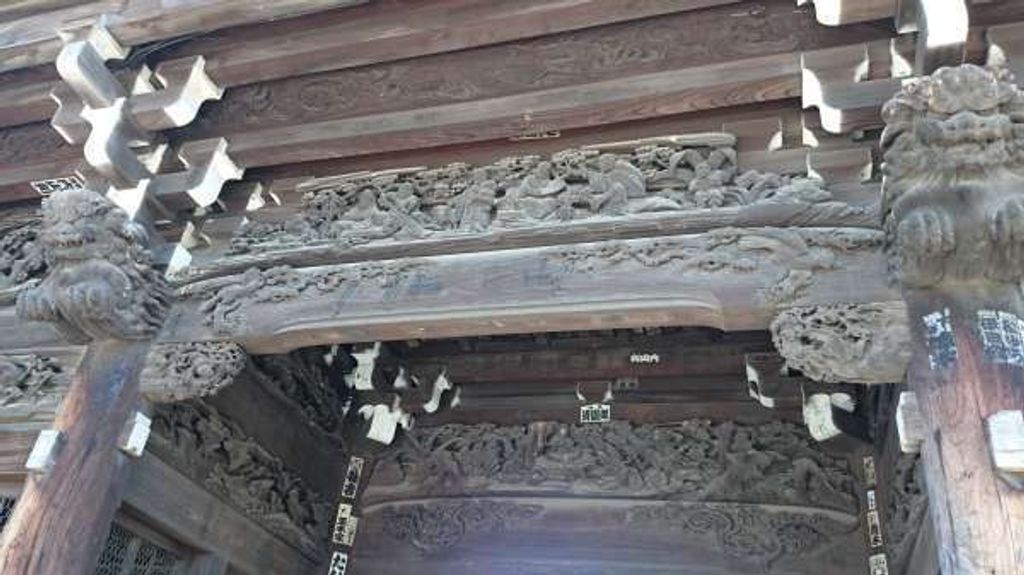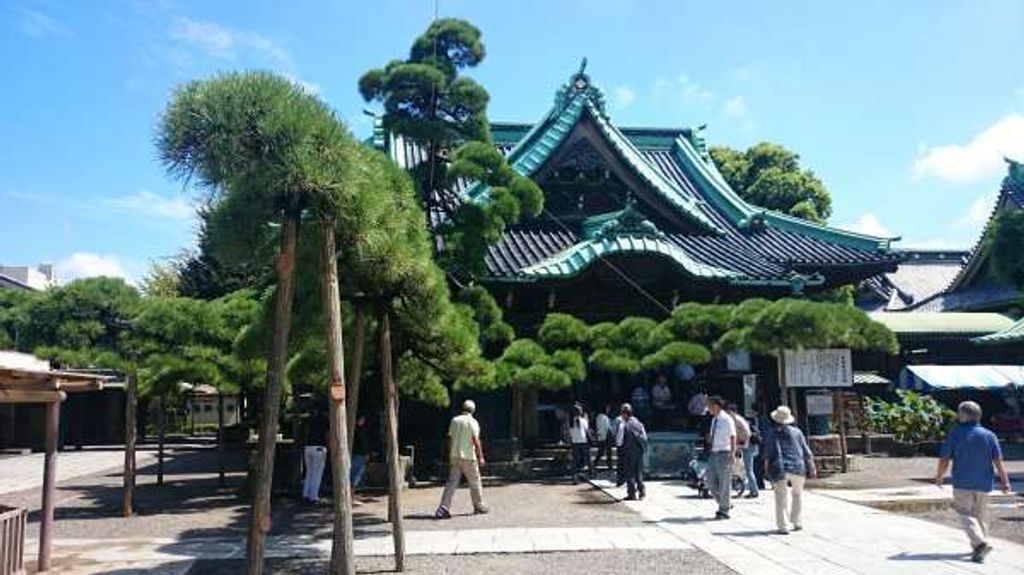 <Sculapture gallery and Japanese garden>
One of the highlight of visitng this temple is Sculupture gallery. It is deginated as a tangible cultural asset in 1991. There are 10 large panels of wooden sculapture to express the story of Hokekyo Buddhism sutra. Each panel was curved by 10 different sculotors. Especially,the great wave curving is excellent which was curved by 4th and 5th Namino Ihachi. Namino Ihachi was the very famous and expert sculaptor who was very good at curving waves. World famous Ukiyoe printer Katsushika Hokusai was influrenced by his work when Hokusai made 'The great wave of Kanagawa' which is one of his well-known works in the world.