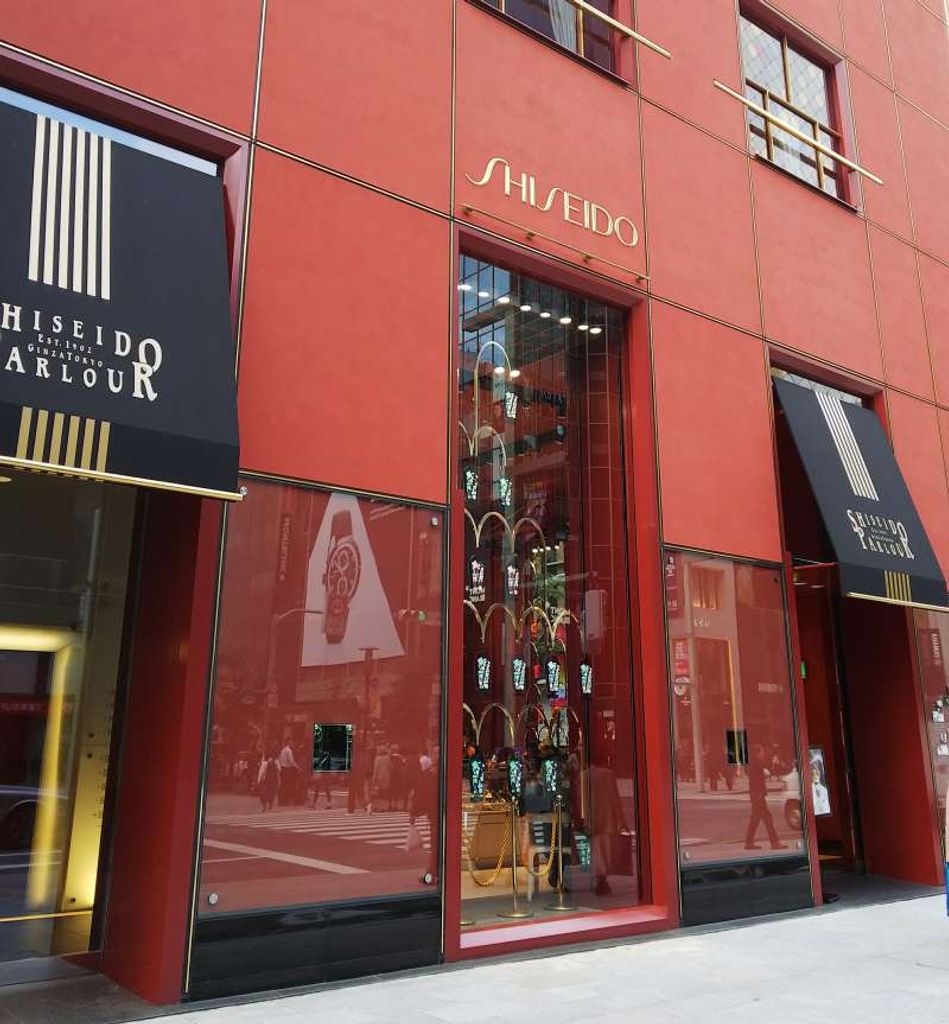 Shiseido Cosmetics is Japan's giant company in beauty industry, and its cosmetic shops are always crowded with ladies day and night. Many beauty interpreters are deployed to attend foreign guests mainly from Asian countries.
If you are interested in Shiseido products, visiting Shiseido Building in Ginza might be a good choice to get the whole picture of the brand. The deep-red-colored wall and elegant facade make you feel as if you were a queen.
Shiseido Building has everything which are related to beauty. As saying goes, you are what you eat. Thus, its restaurant offer you a variety of healthy but gorgeous meals, and of course the elegant mood can be felt here and there at the restaurant.
It naturally makes you eat and chat gracefully. Here, your one-bite size is smaller than usual. Your topic is no more about TV celebrities' goship. If you are hopelessly a heavy drinker, you will be calm and organized at Shiseido Bar where you naturally feel like refraining from overdrinking.
After sofisticated meal and sipping wine, you can go browsing beautifully-decorated sweets in the 1st floor. Shiseido coockies in Cameria box are always top-sellers as a perfect gift for almost every occasion covering from casual to official. Bringing some Shiseido sweets with you when invited will surely create a good impression of you in the community, which many magazine articles repeatedly mentioned.
Concern for inner beauty is growing all over the world these days. Please have a short stop at Shiseido building. It may be the shortcut to become a genuine lady, instead of buying an expensive face cream. Be elegant! Act gracefully!