Happy New Year 2016!
Starting from Kokubunji temple in Mano - Ringing temple bells 108 times to cast away earthly desires before the new year.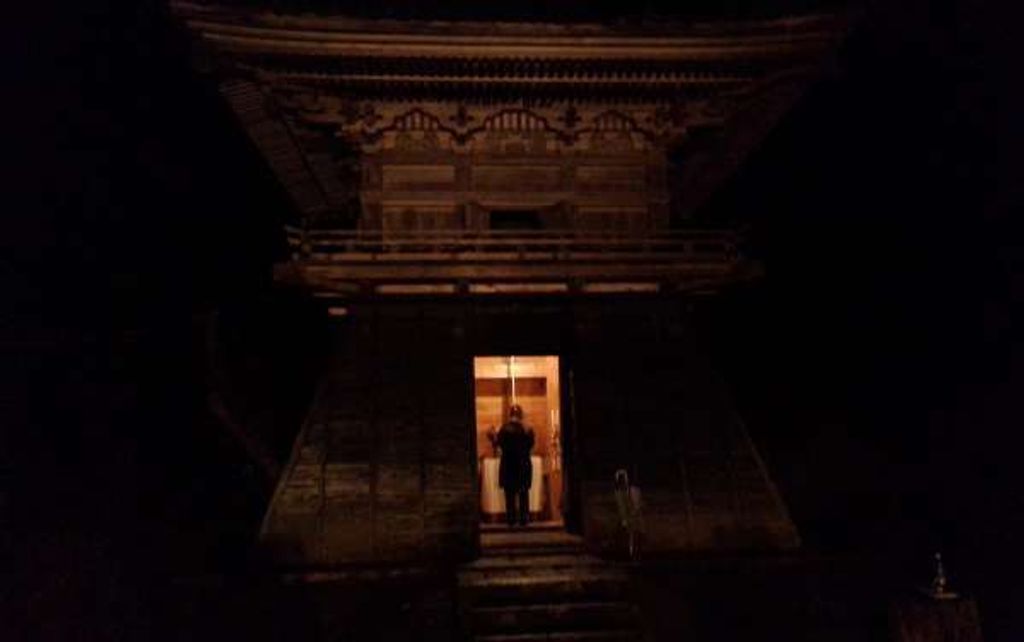 At around 11:30 p.m. on New Year's Eve, people come to Kokubunji temple to toll temple bell to cast away sins of the year and pray for the happiness of the coming year. This event is called "Joya-no-kane" meaning the night to remove the year's evil.
Next, I headed to Hiyoshi Shrine in Niibo for the first shrine visit in 2016.
After watching popular singing competition program, locals visit this shrine just around midnight of Jan. 1, 2016.
Luckily, I visited this shrine with my close friends.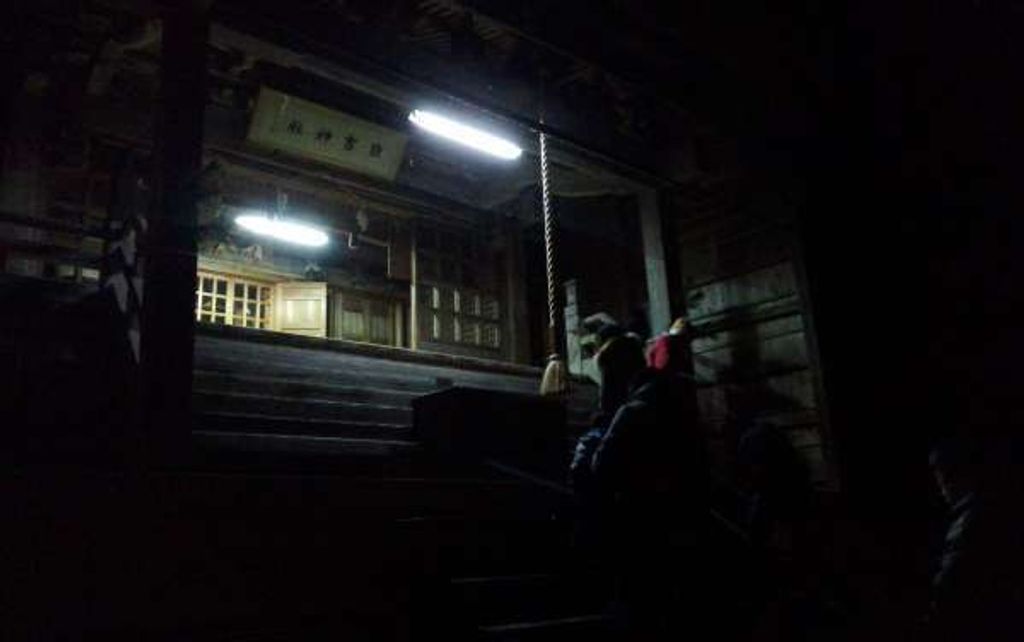 Then, I visited Ushio Shrine, one of my favorite shrines in Sado, located in Katagami.
This shrine has more than 1000 years of history and famous for its elaborate carving.
The successor of the shrine priest is standing next to Ema tablets on which worshippers wrote their wishes.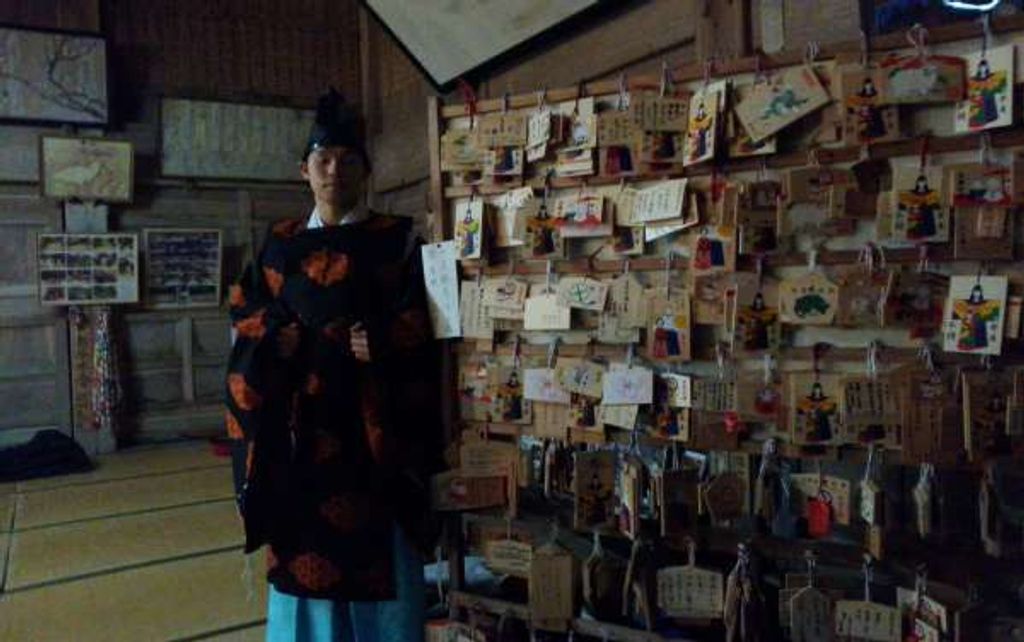 Main hall of Ushio Shrine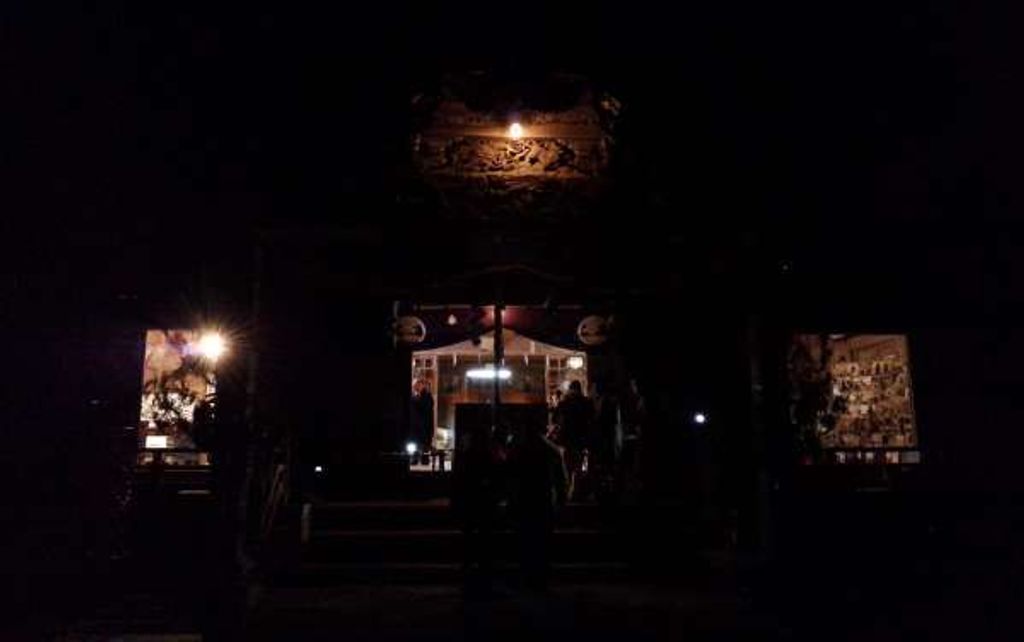 The half moon and the stars shone brightly overhead. It was really a beautiful night!
After taking a few hours sleep...
The third shrine - Kihi Shrine (without a picture)
I visited Kihi Shrine in my community first thing in the morning.
Next destination? - Sado Gold Mine on New Year's Day
Kadomatsu decorations welcome guests at Sado Gold Mine.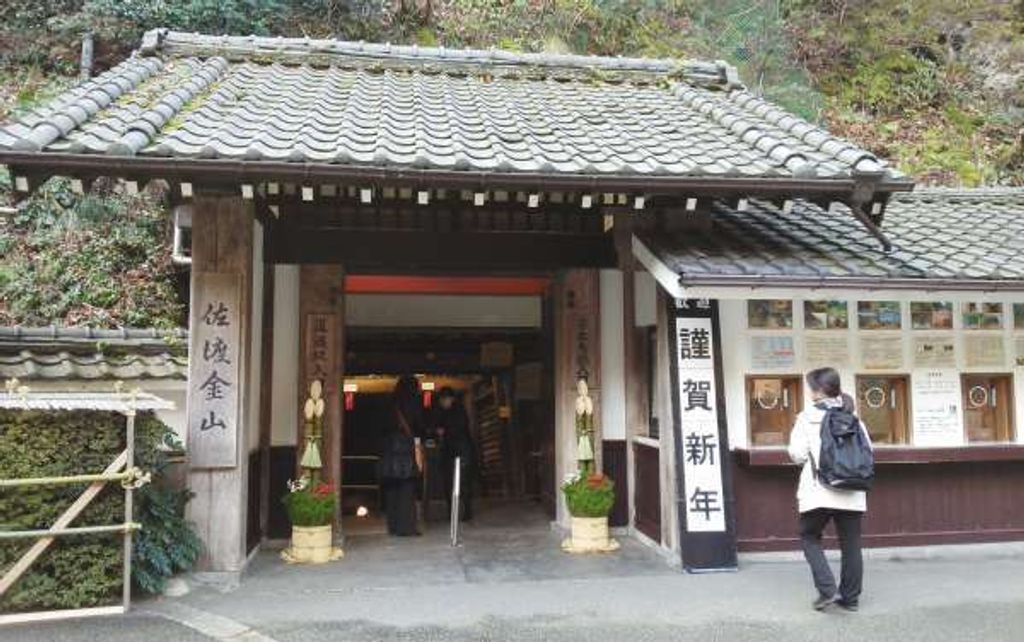 Fourth Shrine - Takato Shrine on the foot of Doyu-no-Warito (sunken outcrop of Doyu)
Takato Oshima, director of the Sado Mine bureau in Meiji era, is enshrined here.
He was revered by his efforts to expand mining operation with the introduction of Western technologies of that time.
He is now quietly looking down Aikawa town as a guardian.
Sado Gold Mine is now on the tentative list of Japan's World Heritage candidate sites and aims to win the Japanese government's recommendation for the World Heritge this year.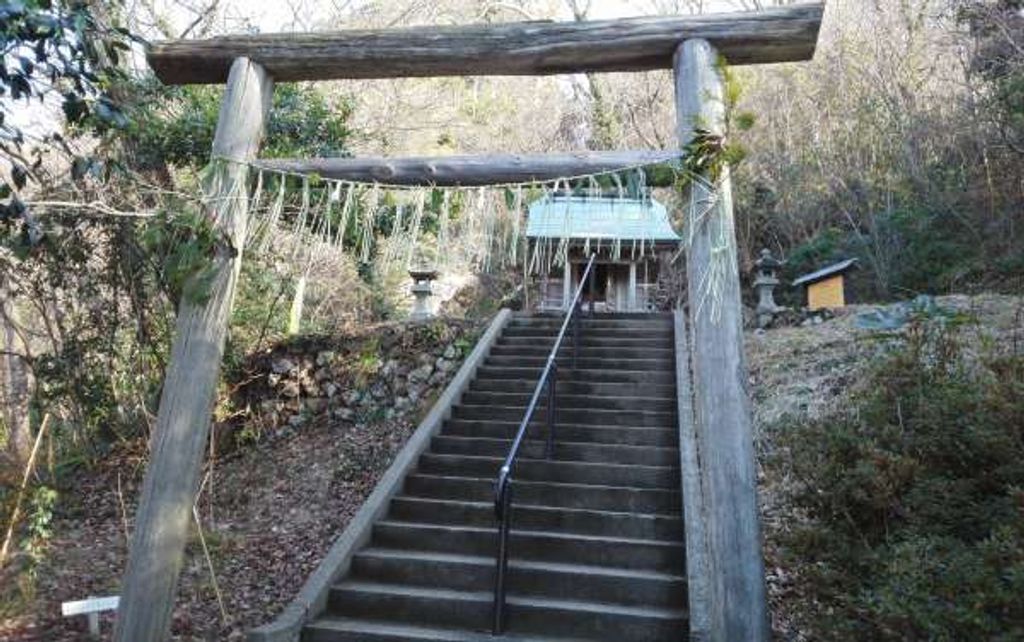 Doyu-no-Warito from the Takato Park.
You can enjoy beautiful cherry blossoms in April with the Doyu-no-Warito in the background.
Now, I'm heading to Shukunegi, but...Kite!
A child and a mom are flying a kite on the Sawane beach, quite a rare scene!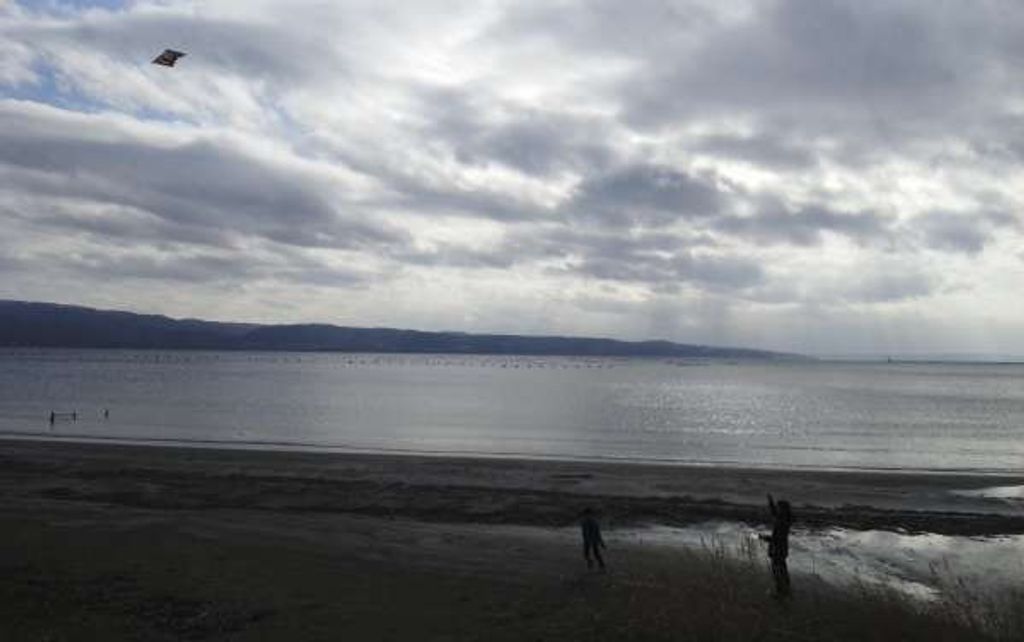 Shukunegi on New Year's Day!
Finally I arrived at Shukunegi to visit Hakusan shrine, 5th shrines for me in a day!
The goddess in charge of marine safty is enshrined here because the village once prospered as a base of Japanese style sailing ships.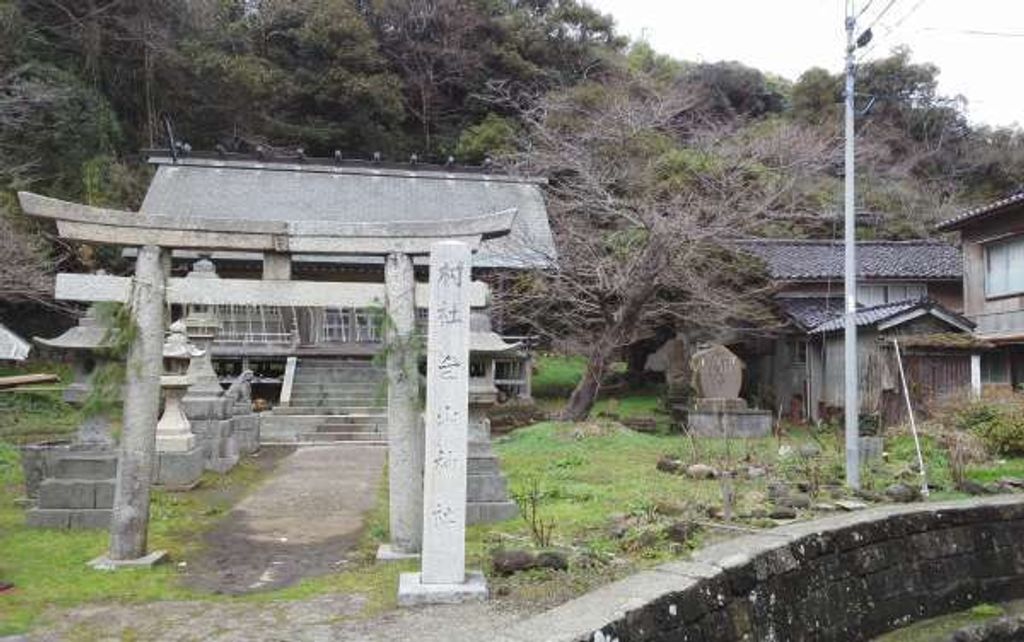 I've never visited so many shrines (and a temple) in a day before, but I truly enjoyed this small pilgrimage on New Year's Day!
Have you had a wonderful New Year's Day?
There is a maxim in Japan, " Ichinen no keiha gantan ni ari." How you spend New Year's Day represents the whole year.
I guess I'm going to be quite busy this year moving around?? You'll see.