Worship lying on your back~Enryuin Temple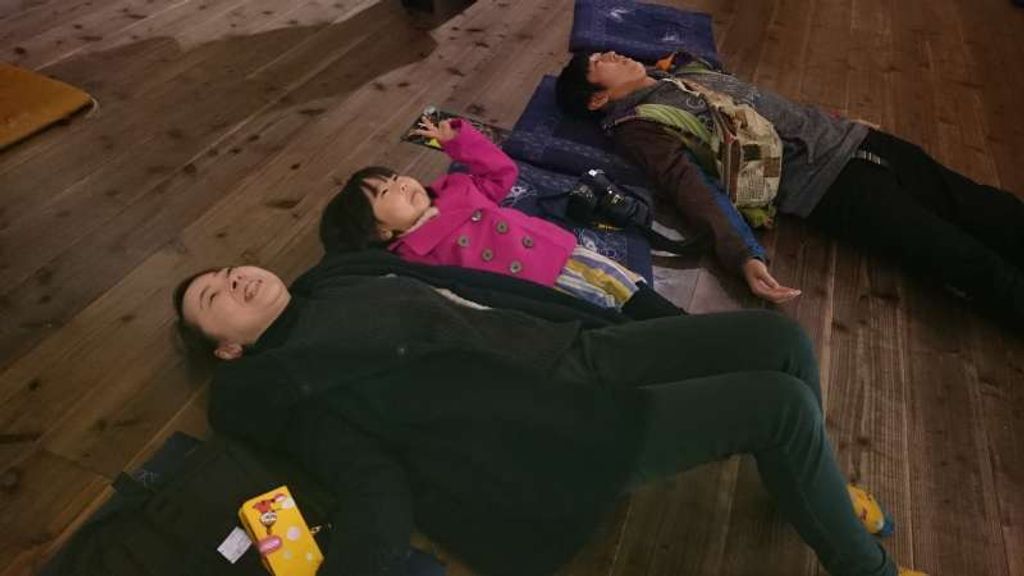 Worshipers are lying on the floor and staring into the upside here. Indeed, there are wonderful ceiling pictures. Enryuin is a Buddhist temple, however, you'll find not a picture of Buddha but 110 pictures of 'yokai(monsters)'.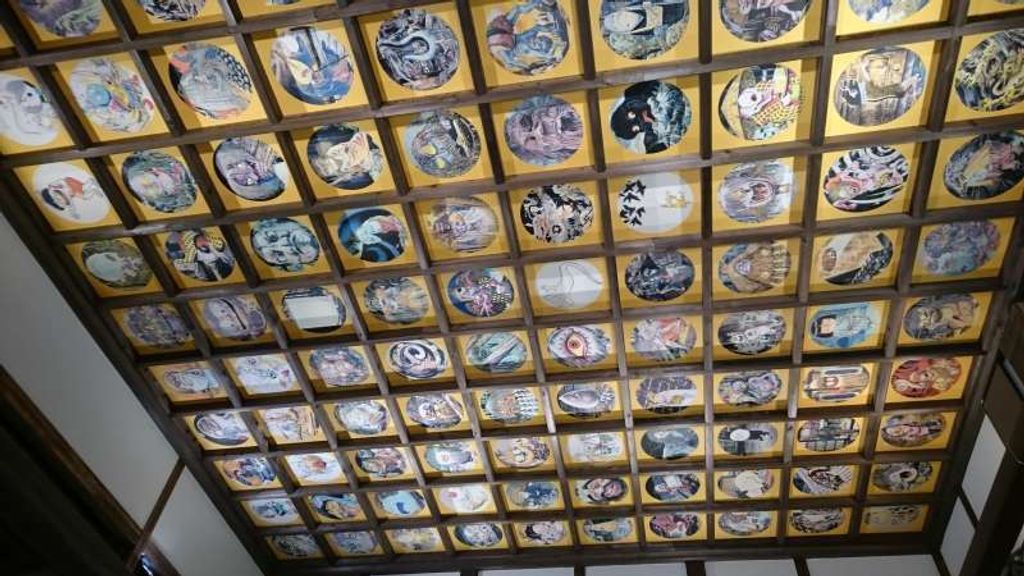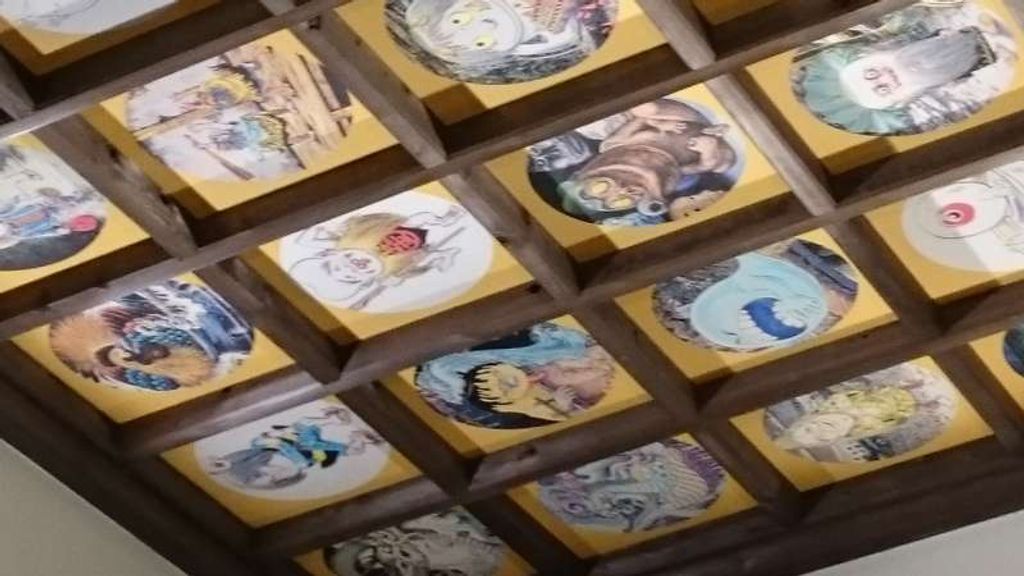 The priest of this temple preaches a sermon as follows: monsters were originally gods and Buddha. Those gods haunt and live in the universe and teach admonitions to the human. It's the time we really need those monsters, because we live in the bloodthirsty world where people's heart has been spoiled. Monsters will help you with your true happiness.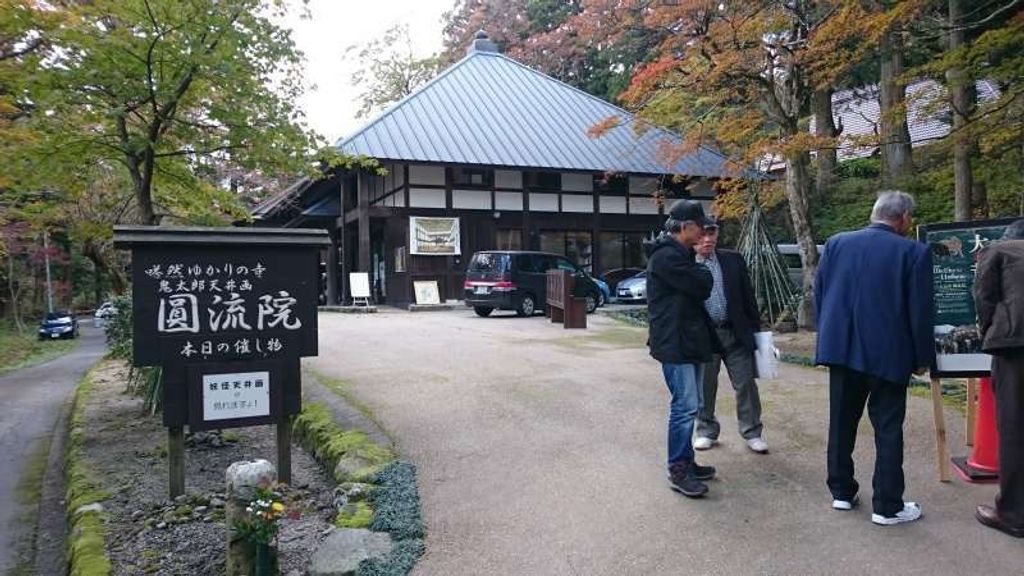 The pictures of 'yokai' were painted by a noted cartoonist"Mizuki Shigeru" who died in 2015. Most 'yokai' that Mizuki Shigeru had created are affable and friendly. You can also see 153 bronze 'yokai' statues located 30km north from the temple. The 'yokai' town is called "Mizuki Shigeru Road" at Sakaiminato City, Tottori prefecture.
Enryuin Temple Business hours:everyday9:30AM~3:30PM Phone: 090-3178-6774 Price: adult 400JPY child 200JPY Zen meditation 500JPY Website: http://www.enryuin.jp/

1300 year's Anniversary of Mt. Daisen
Mt. Daisen(1729m) has been a great spiritual center of mountain worship since the ancient times. Daisenji Temple is the core of it. And there are many temples and shrines around the trail base. Enryuin is one of the sub-temples of Daisenji. Daisenji Temple and the town of the trail base of Mt. Daisen will celebrate 1300th anniversary of the foundation the year after next.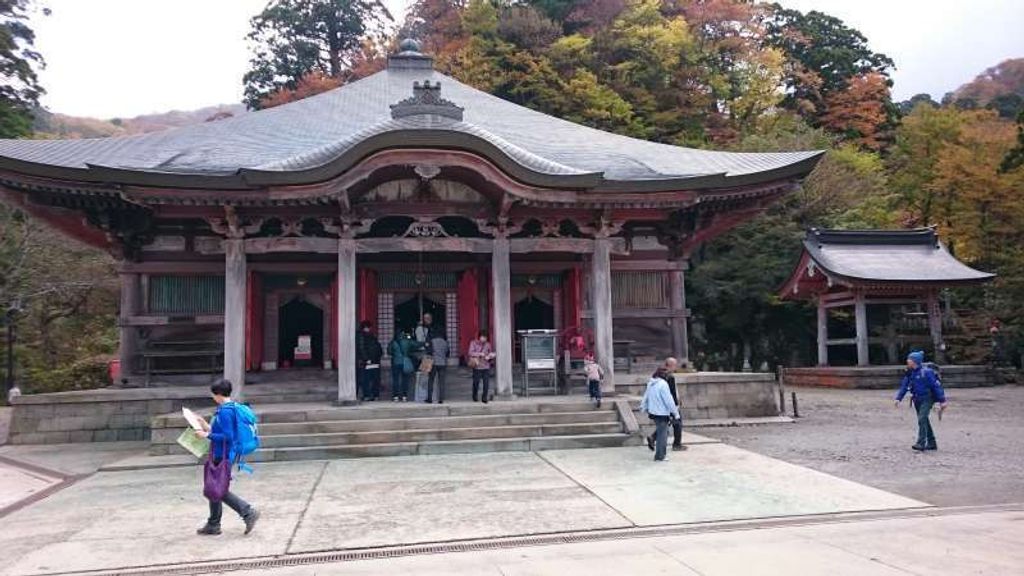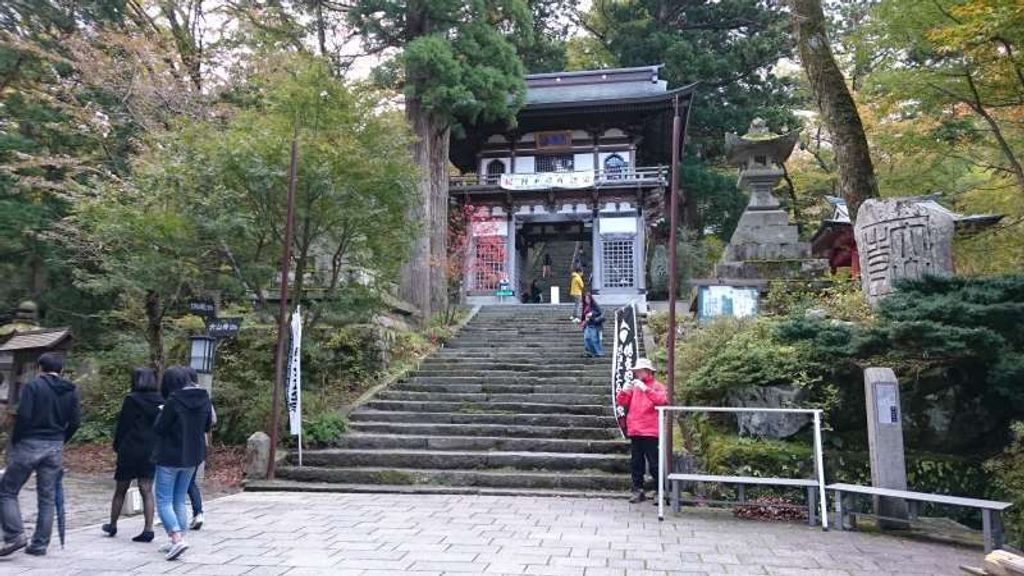 Daisenji Temple Business hours:everyday 9:00AM~4:00PM Phone: 0859-52-2158 Price: adult 300JPY child 200JPY Website: http://daisenji.jp/
There are many inns and restaurants at the trail base. One day I met cute girls there who were enjoying 'foot hot spring' which was made recently. They said they came from Hanoi, Vietnam. The trail base will be covered with deep snow around from late December.
v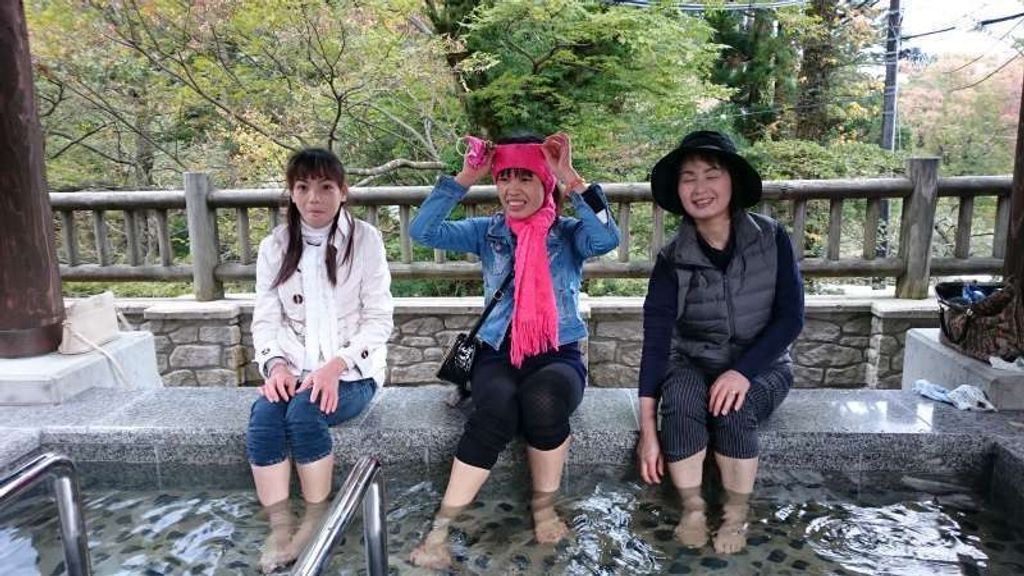 Wonderful ? Combination of Temple and Coffee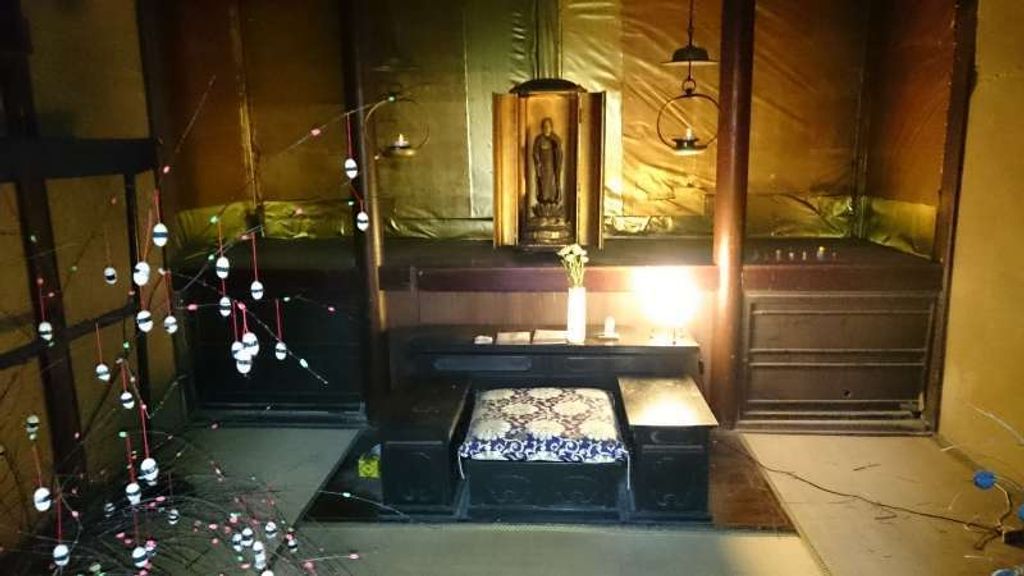 You can explore some temples which have been transformed from pure Buddhism into the mundane world. Inakaya is one of the sub-temples of Daisenji. But, today, you can enjoy nice coffee here. This is also a variety shop. You should worship the statue of Buddha, of course. Around Mt. Daisen area, you could discover your own space of wonder in addition to climbing.
Inakaya Business hours: everyday except Wednesdays 9:30Am~5:00PM Phone: 0859-52-6110 Price: coffee 400+tax JPY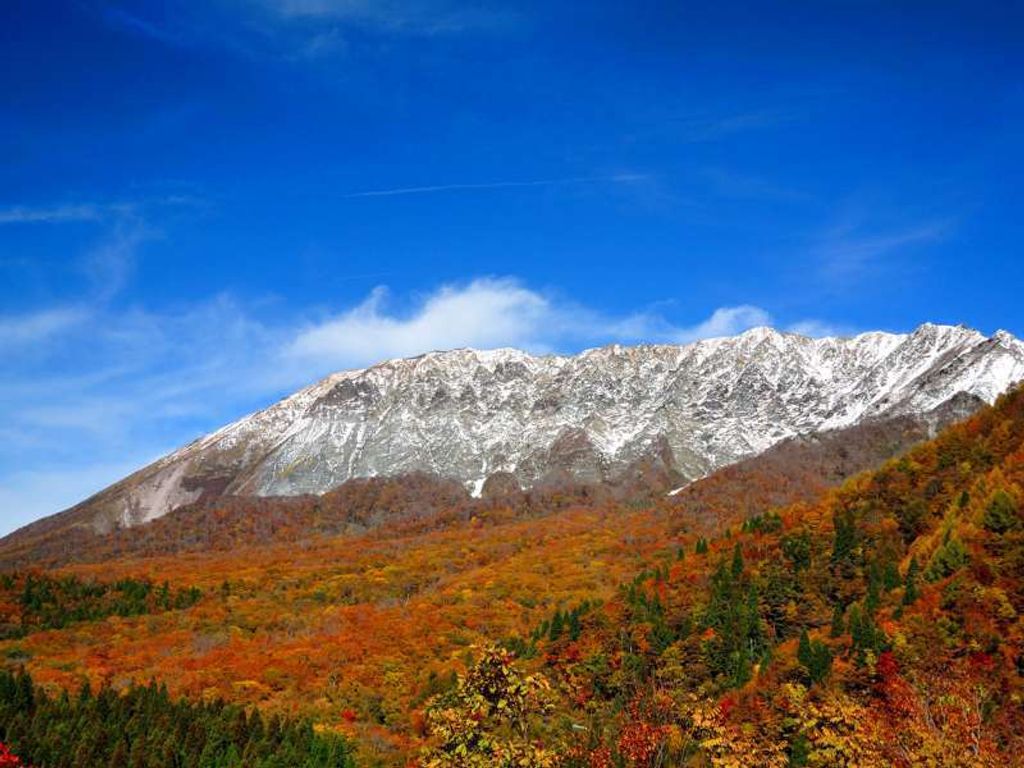 My tour to Mt. Daisen area is available from April to November.
Please refer to https://triplelights.com/japan/tour/tottori-mt-daisenmt-fujiwestern-japan-trekking-996