A Flamenco is beautiful dance art born in Andalusia of Spain.  A Kabuki is elaborating stage drama originated in Kyoto of Japan.  Both countries are very far about 6000 miles distance.  Taking a jet plane needs 12 hours.  But there are similar features.  One day a special scene came to my mind while sleeping.  The color dream was mix-dancing of  Flamenco and Kabuki.  It was stunning New Year Dream. Even though Spain and Japan have different location but having very similar cultural faces .  I am amazed to know the number of people involved in Flamenco dance activity in Japan is 50 thousnads, the second largest Flamenco nation  in the world.   I think that Kabuki and Flamenco have a rapport  like a brother and a sister.  Passion, Nostalgia, Deep emotion, Sentiment, Love, Jealousy, Dream, Fight,,,,   All kinds of human nature can be found both dancing arts.   So beautiful !    But Kabuki is only allowed to be played by men.  Even female roles should be acted by men.  It is interesting,,,    Where are thses stunning arts coming from,,,
Spanish people firstly came to Japan in mid-16th century.  They brought modern technologies such as clocks, gunfire  even Christianity to Japan.  I am admired in a strong relation between Spain and  Japan.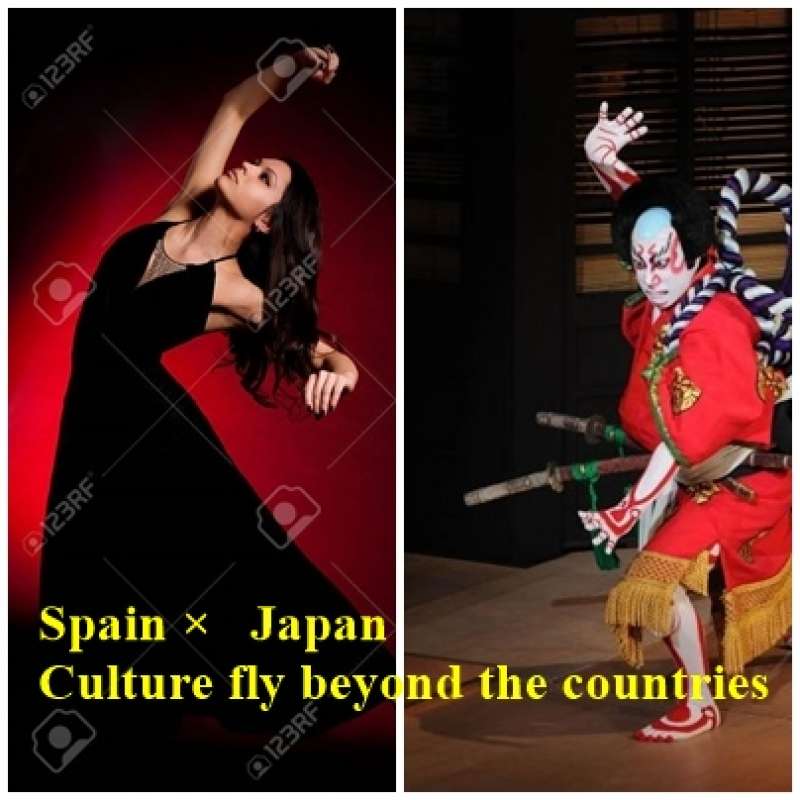 Did you like my article?
You can send me a message to get a customized itinerary and quotation for an unforgettable experience. Let's explore Japan Together.
I'll be waiting for you, so please check my profile and get your trip plan now