2020 Tokyo-Olympic and Paralympics will be soon held this year in 2020. As you may know that all hotel fee inside Tokyo and Tokyo surroundings has increased a lot. For example, the fee of average business hotel reservation of 2nights with 2people inside Tokyo 23 district on around end July in 2020 is over yen70,000 comparing that of usual case as yen20,000.
Also, it will be very difficult to reserve those hotels during the period even if the price increasing a lot.
Even the fee of capsule hotel has also been increased as twice as that of usual case.
Under these circumstances of hotel reservation, I recommend you who have plan to visit Japan during the Olympic season to reserve the hotel in Gunma / Takasaki-city area. Please refer below photo of Gunma/Takasaki location.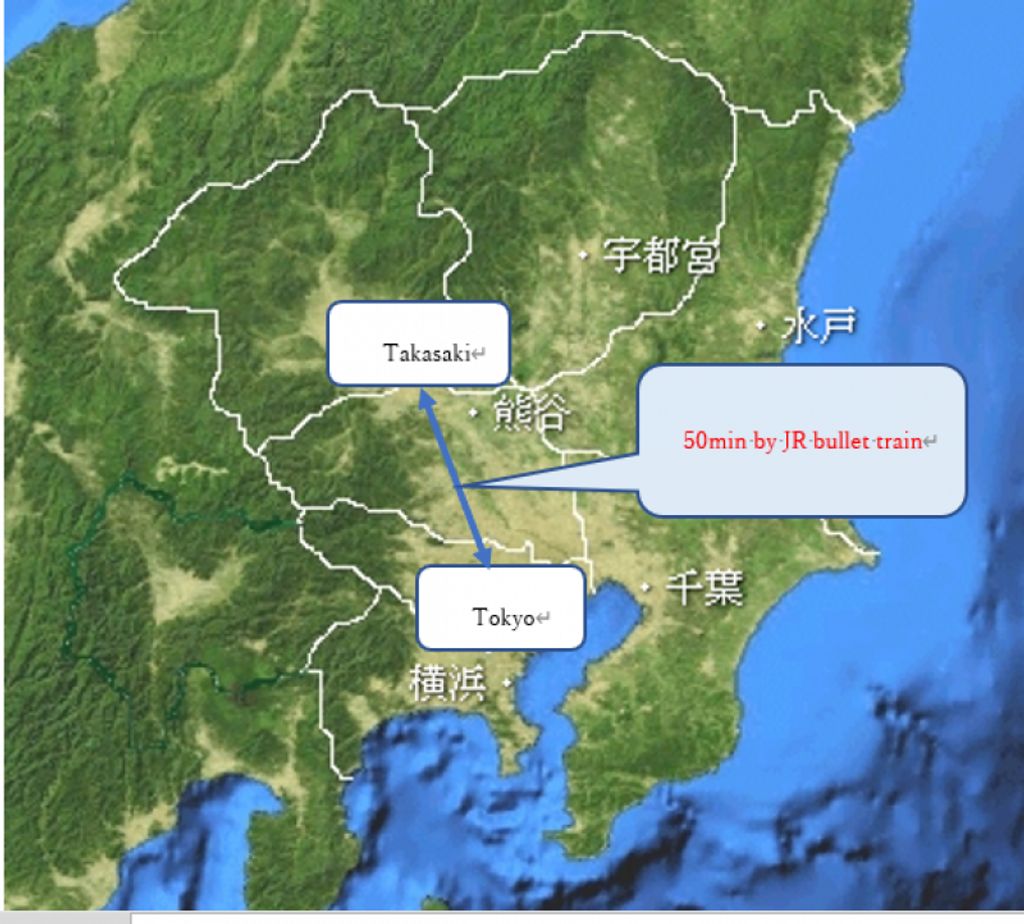 I am now living in Gunma / Takasaki-city. As shown in attached photo above of Kanto area, you can come to Takasaki-city by using JR Shinkansen (bullet train) within 50 minutes. And of course the hotel fee will be not so high and easy to make reservbation comparing with that of Tokyo area. By staying the hotel in Takasaki city, you can move to Tokyo to see the Olympic game and return to the hotel on the day with only about 2 hours (both way).
Also, During staying in Japan, you can visit various wonderful tour spots in Gunma prefecture. Following are examples of best tour spots in Gunma which I explain briefly.
I am a government certified tour guide who live in Gunma / Takasaki city and I already have registered several tour proposals and blogs of various tour spots in Gunma on a link of Triplelights.

Gunma Prefecture which is located around 100km north-west from Tokyo and surrounded by other five prefecture such as Fukushima & Niigata with North direction, Nagano with West direction, Saitama with South direction and Tochigi with East direction.
Therefore, Gunma is an inland prefecture. Around 2/3 of the prefecture is the area of hill and mountain range.
Gunma has so far not been well known as a tourist spots by foreigners, however there are a lots of fantastic tour spots such as followings. I will show you the brief exlanation and introduction for each spots.

(1) Tomioka Silk Mill / World heritage related site: As you may know, Tomioka Silk Mill has been registered on the UNESCO World Heritage List as "Tomioka Silk Mill and Related Sites" in 2014.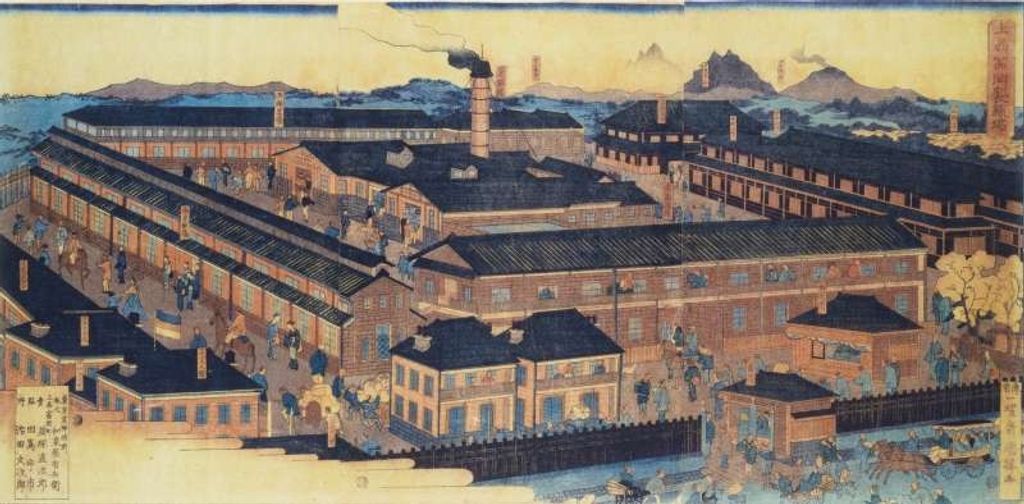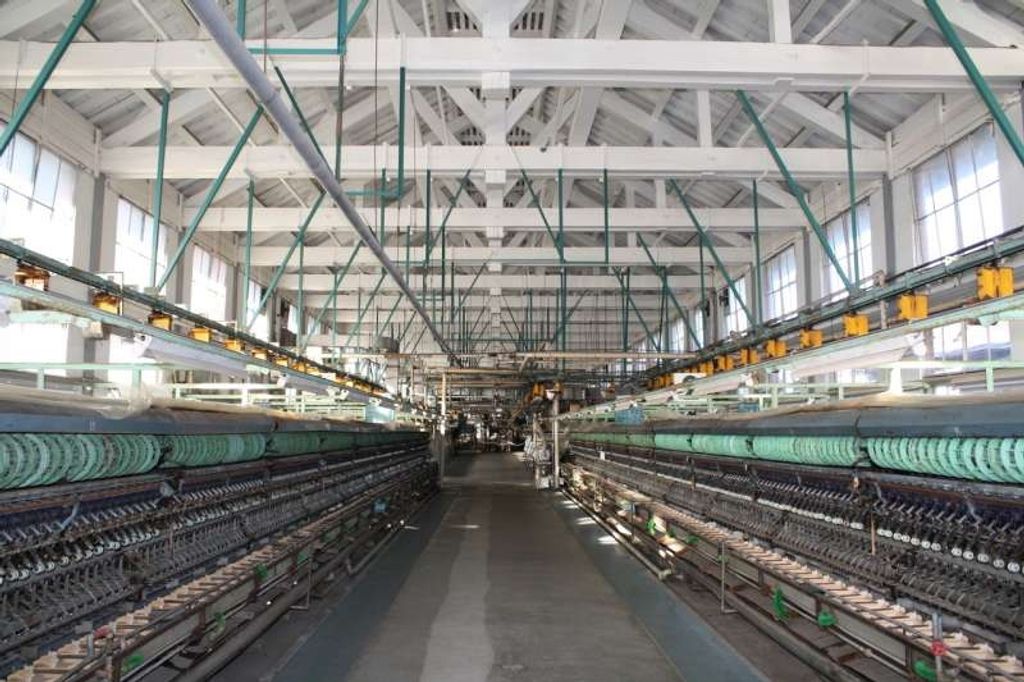 Tomioka Silk Mill had contributed a lot to the silk industry in the world. The high quality of raw silk and the silk warm breeding technology had spread over the world and contributed the world wide silk industry expansion. The plant was the largest size of silk plant at the time-flame which is 140 meter length,12 meter breadth and 12 meter hight. After the factory be privatized, this Silk Mill technology finally had become the world leading technology and had produced the Silk products as world number one volume until this factory had ceased to operate in 1987.
Please refer below my URL registered on a link of Triplelights.
Tomioka Silk Mill in Gunma registered as UNESCO World Heritage (Blog)
Tomioka Silk Mill of UNESCO World Heritage & Byakuikannon in Gunma as one day tour (tour)

(2) 'Kozuke Sanpi' (Three Monuments in Kozuke Province):
'Kozuke Sanpi' (Three Monuments in Kozuke Province) has been registered on the UNESCO Memory of the World.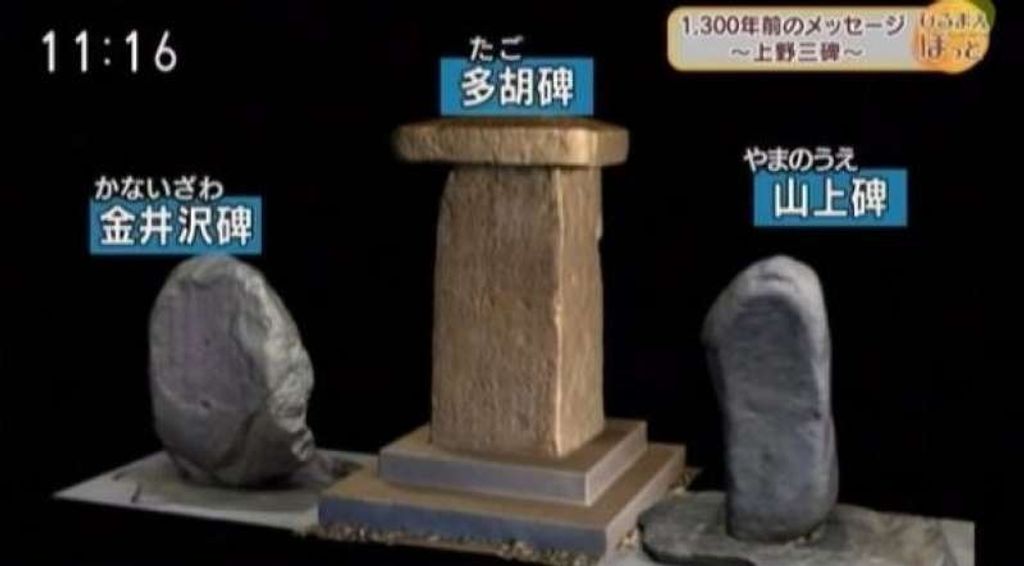 'Kozuke Sanpi'(three tombstones) were built in south area of Takasaki-city from mid of 7th century to beginning of 8th century.
There are only 18 numbers of existent ancient tombstones in Japan from 7th century to 11th century and the three ones have remained existed in contiguity with each other in Takasaki city. These monuments are very precious historical heritage which tell us how Japan and east Asia had made cultural exchange and how had been the family system in the ancient period.
3. Onsen (Hot spring):
More than 200 kinds of Onsen (hot spring resort) are located here in Gunma such as Kusatsu-onsen and Oigamionsen.
< Kusatsu-onsen> :
Kusatsu onsen is one of the most famous hot spring resort in Japan for its overwhelming natural beauty and the highest quality water of large volume in Japan. This hot spring is known for its therapeutic effects of acid springs with strong sterilizing power which descend from Mt. Shirane. Another main feature is the "Yumomi Show," which allows visitors to experience the classical method of cooling hot water with 1.8 meters long paddles.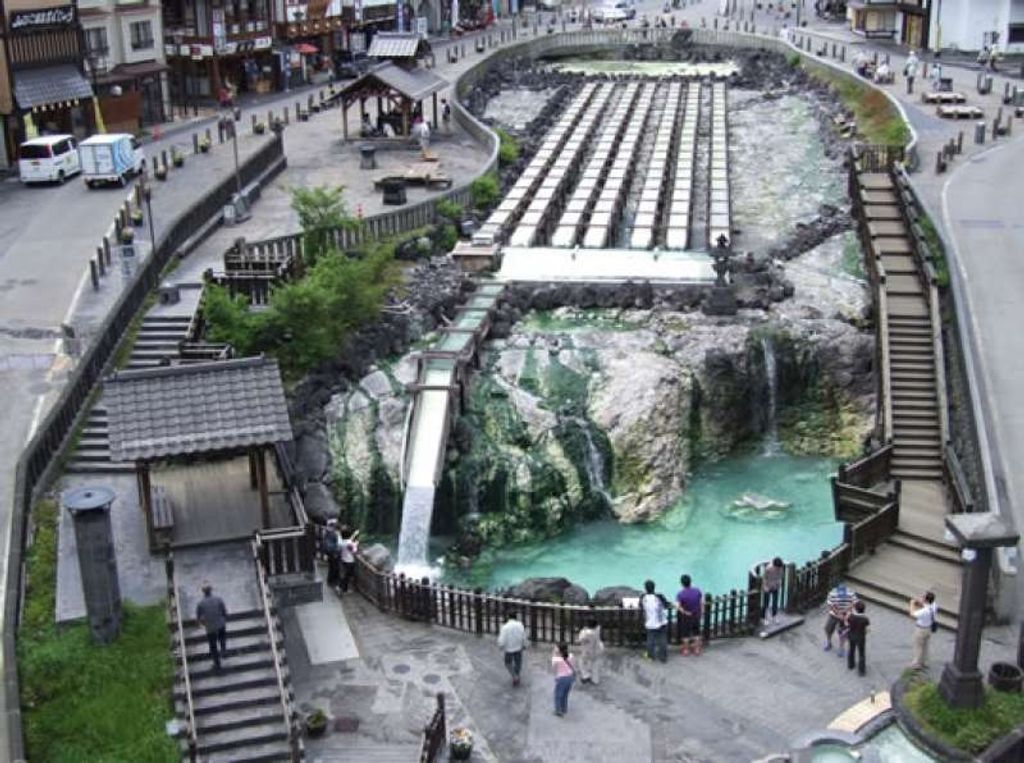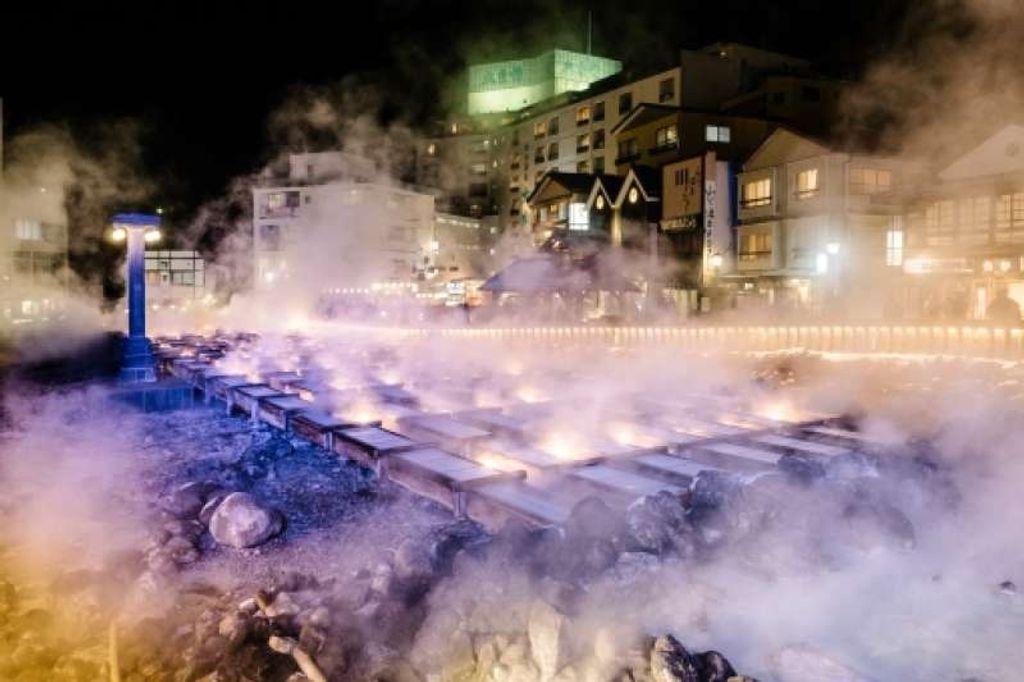 < Oigamionsen > :
To heal and enjoy the traditional hot spring with the calm and spacious view. You can have an experience of day trip bath.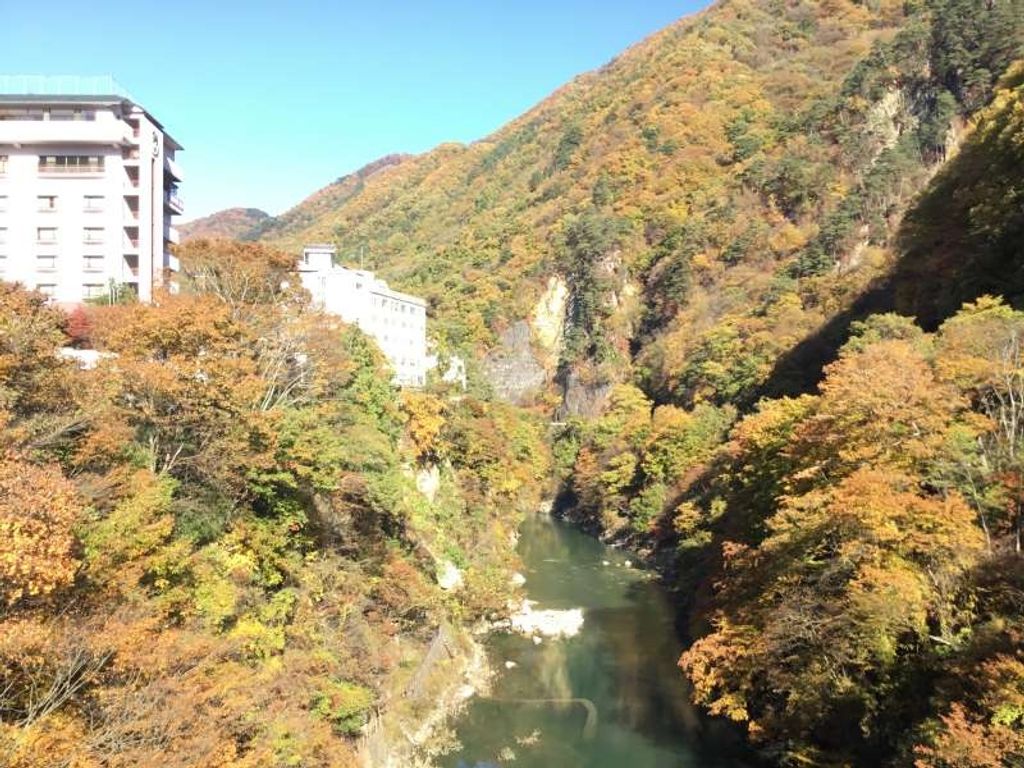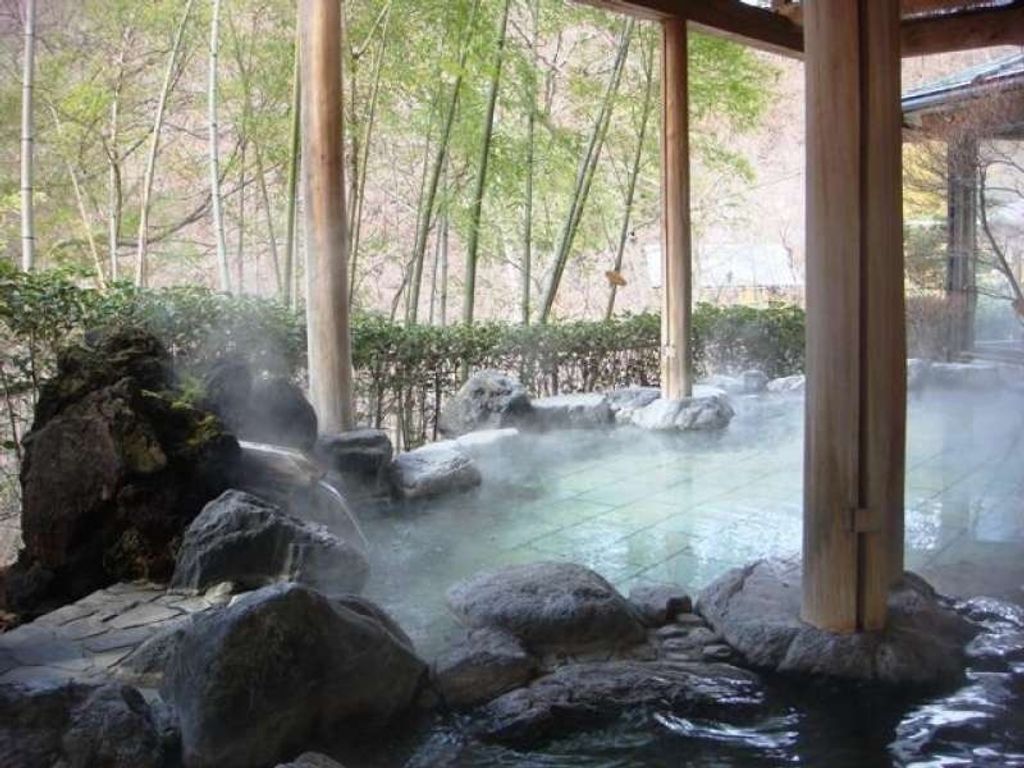 I recommend Yumotohanatei inn which serve the special day trip bath with yen700 per 3hours. You can smell sulfur and enjoy several kinds of hot spring including open-air bath and the bath with rose or apple floating.
The spring quality of Oigamionsen is sulfur spring with alkaline and the effects is to heal the muscular pain, arthralgia and skin disease.
Please refer below my URL registered on a link of Triplelights.
Fukiwarenotaki(Fall) & Oigamionsen(Hot spring) in Gunma prefecture (Blog)
4. Three mountains in Gunma of Mt.Haruna, Mt.Akagi and Mt.Myogi are called "Jomo-sanzan" which are the spiritual home town for citizens of Gunma prefecture. There are shrines for each mountain where each god is deified.
Mt. Haruna: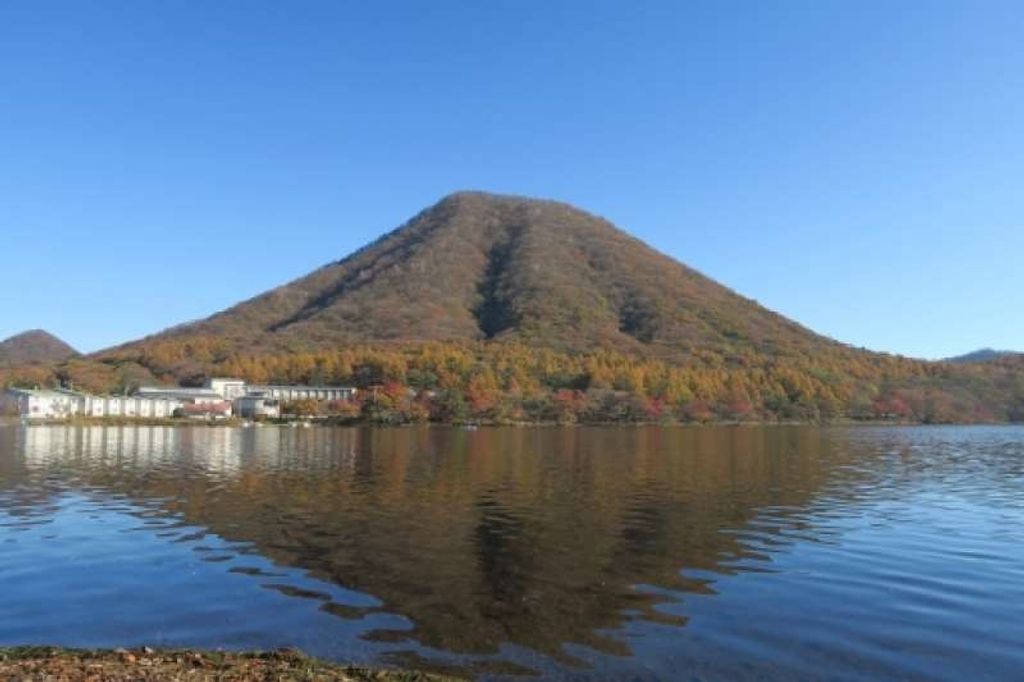 Mt. Akagi: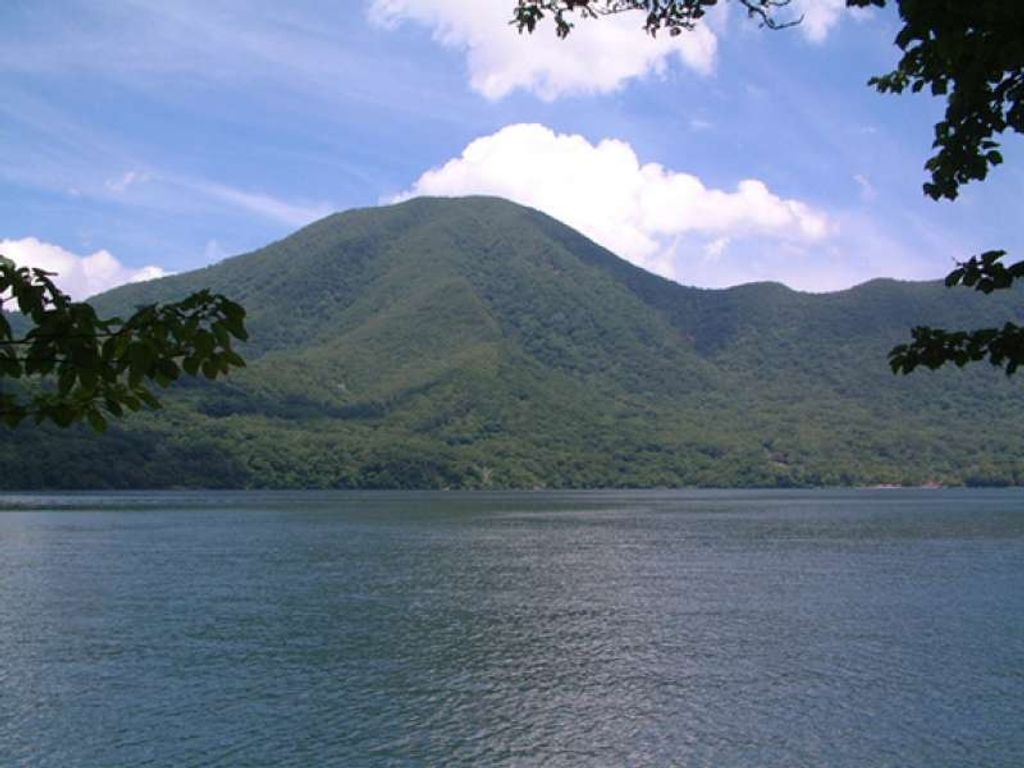 Mt.Myugi: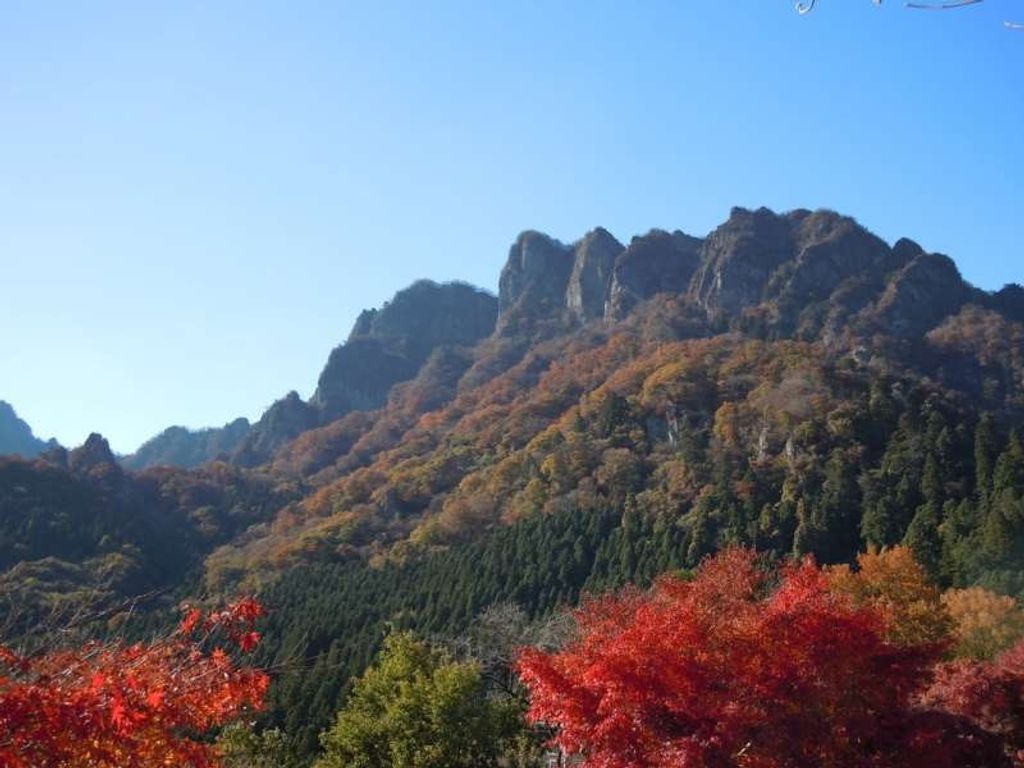 a) Haruna shrine in Mt.Haruna
Haruna shrine is located in halfway up of Mt.Haruna and built in ancient period. This shrine brings you good luck such as extinguishment, better fortune, bumper crops and rush of business. This shrine surrounded by strange stones that make special atmosphere inside the shrine.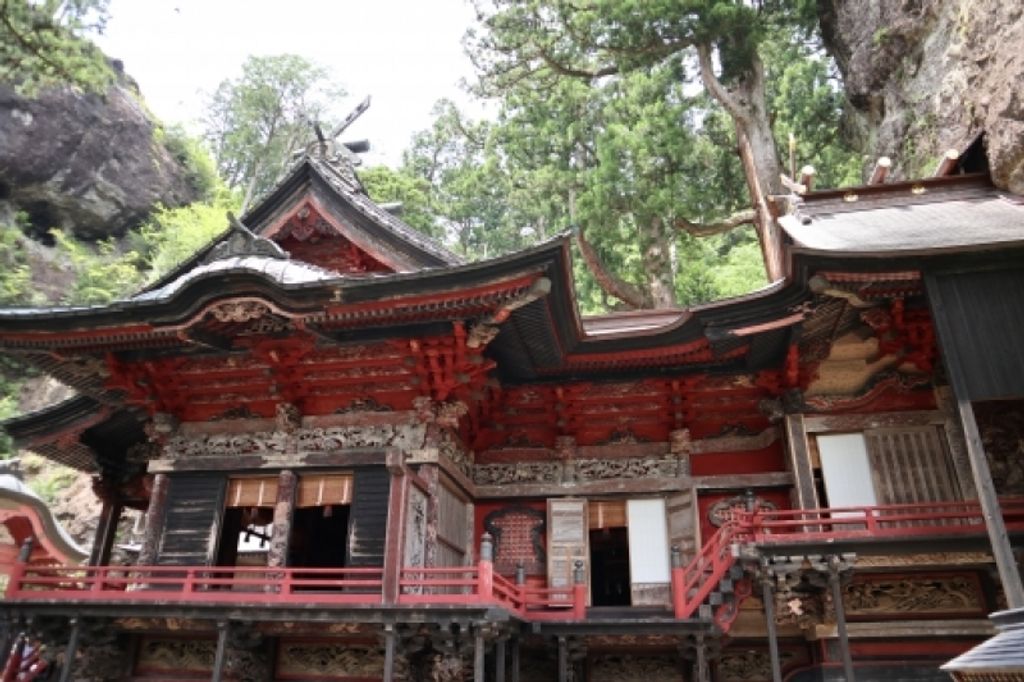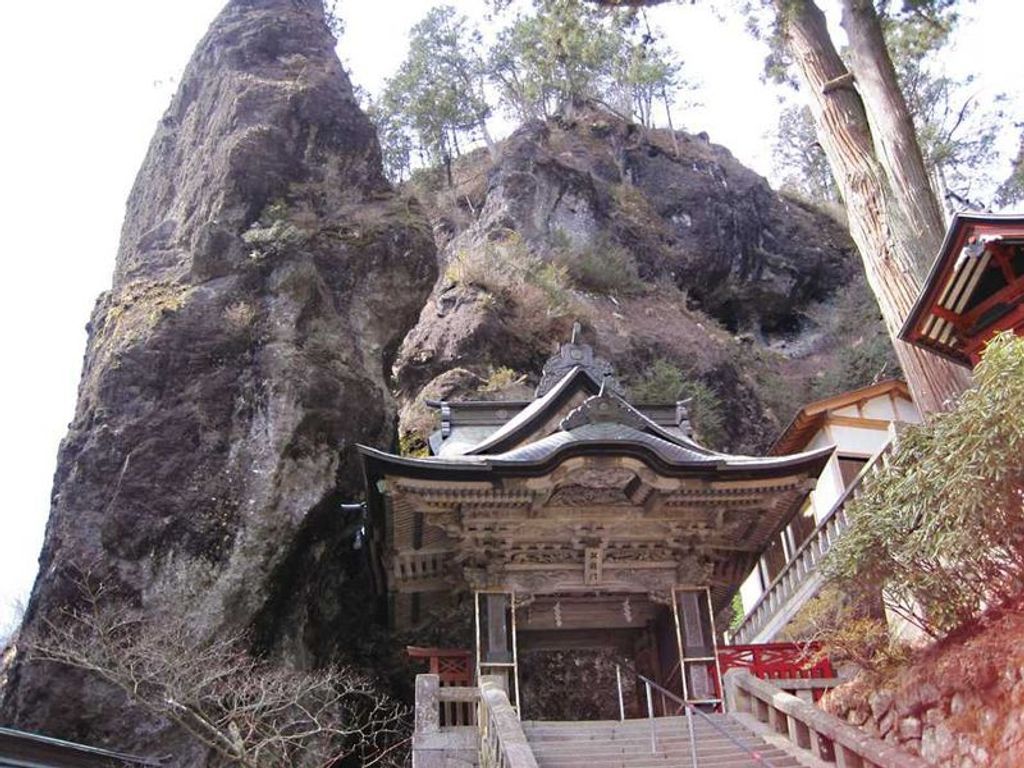 b) Akagi shrine in Mt.Akagi:
Akagi shrine deify the God of Mt.Akagi and Lake near there. This shrine was said to be built on 806 as the place of mountain worship. Vermilion color made by Japanese lacquer is painted on this shrine. The color on this shrine is same with that of Shrines in Kyoto and Enryakuji temple in Mt.Hiei.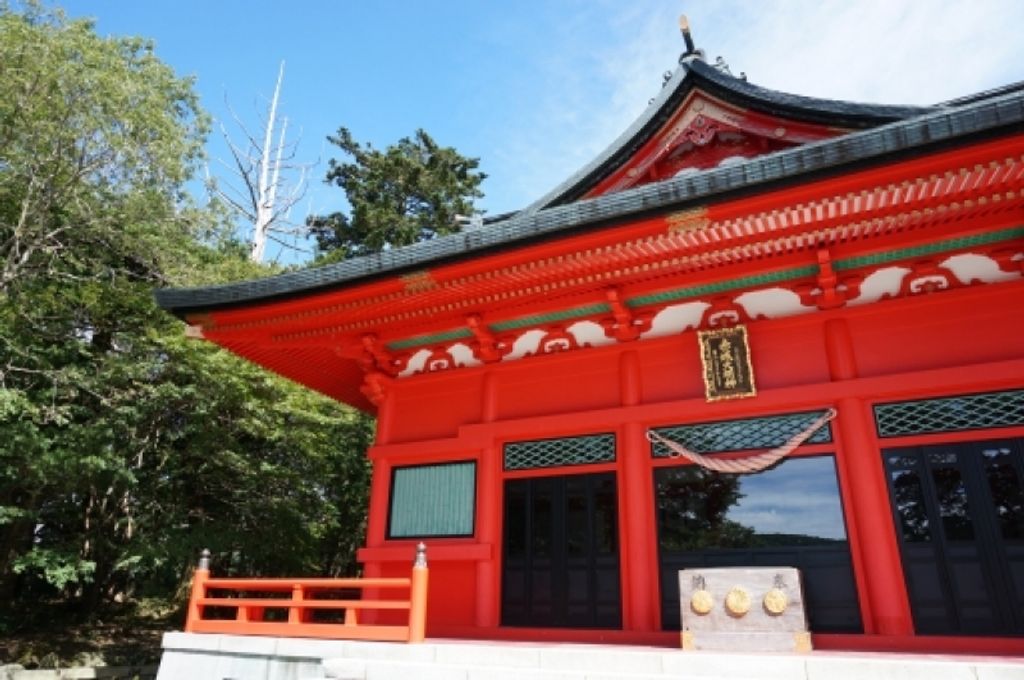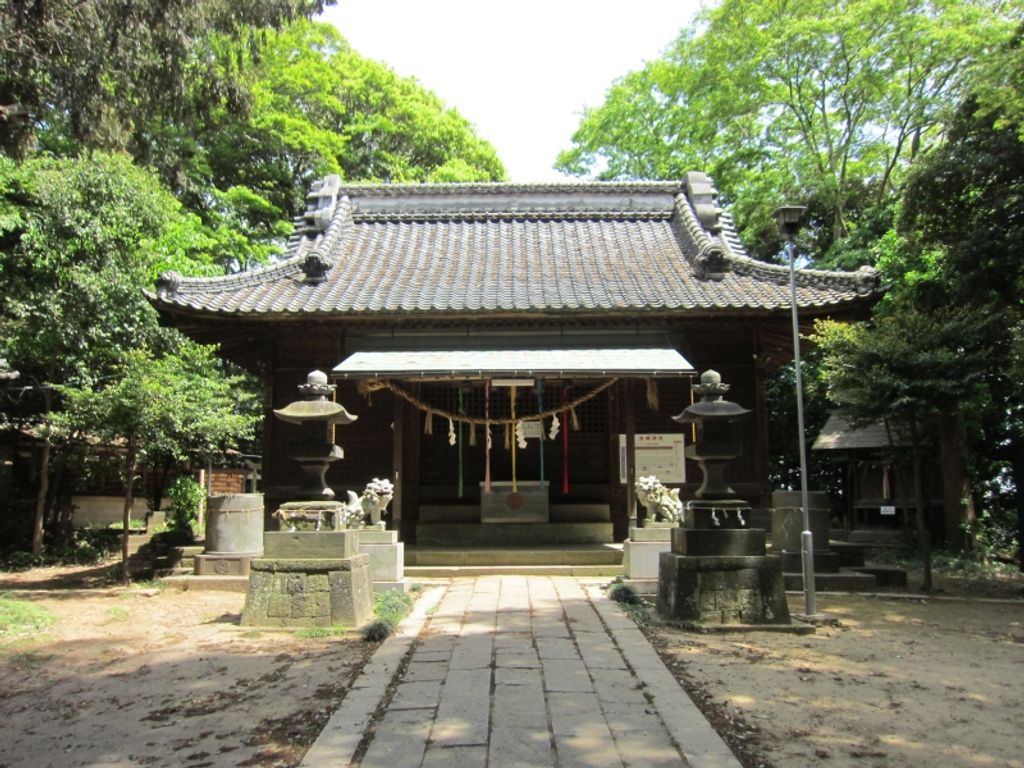 c) Myogi shrine in Mt.Myugi :
Myogi shrine is located in halfway up of Mt.Myogi and it was built in 537 and several famous Gods are deified inside this shrine. There are several shrine buildings inside this compound, such as main gate, Hakososha (Ex-main hall) and Main hall.
Main gate is painted by brilliant vermilion color, Karamon (Chinese style gate) is well decorated and Main hall which is painted by black Japanese lacquer.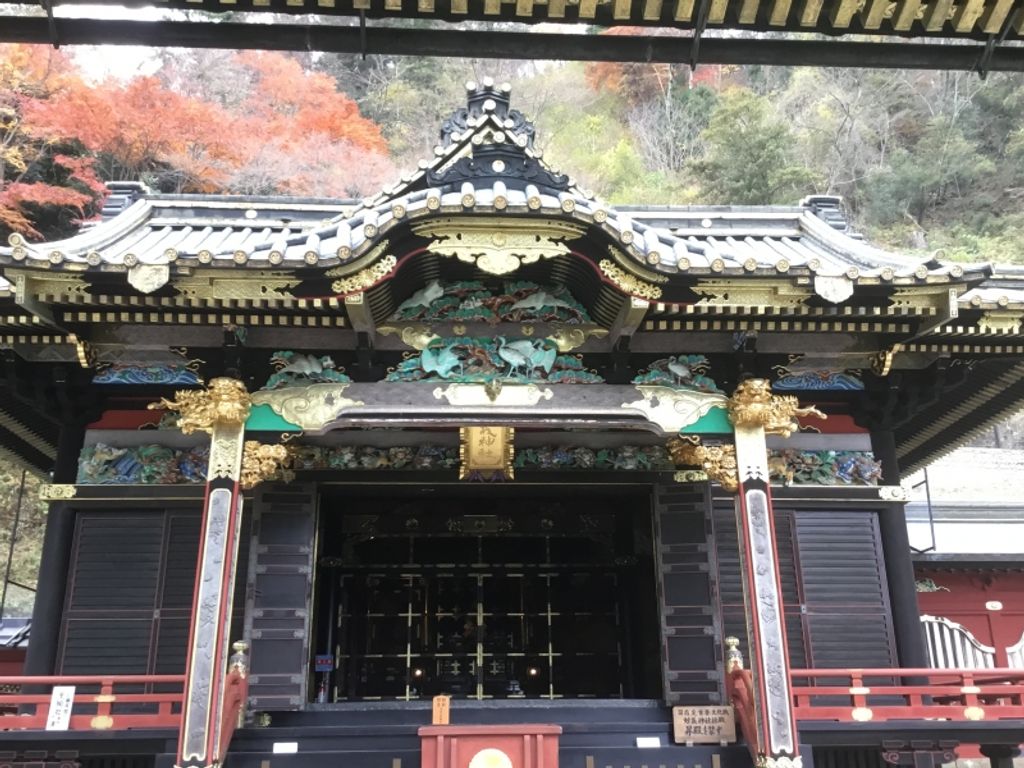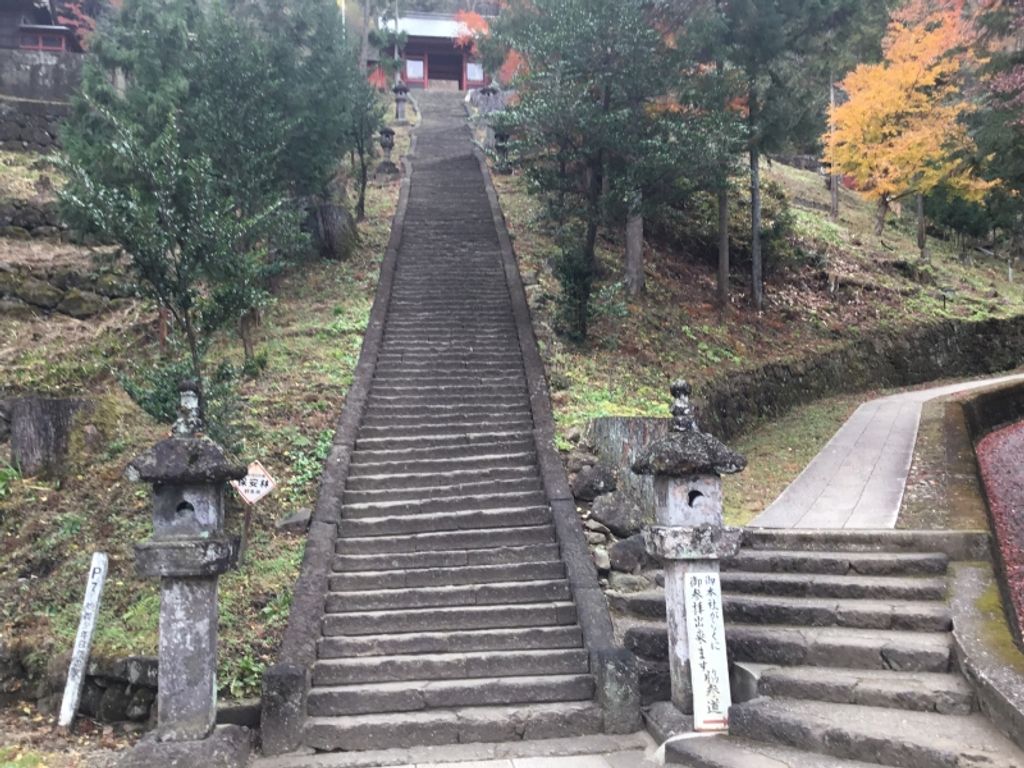 5. On the boarder of east between Gunma prefecture and Tochigi-prefecture, Watarase-Keikoku-tetsudo railway is running along on whose railroad line, there are several famous tour spots located such as Ashio Copper Mine ,Tomioka museum and so-on. The north end terminal of the line is connected to Nikko by changing to ride a bus.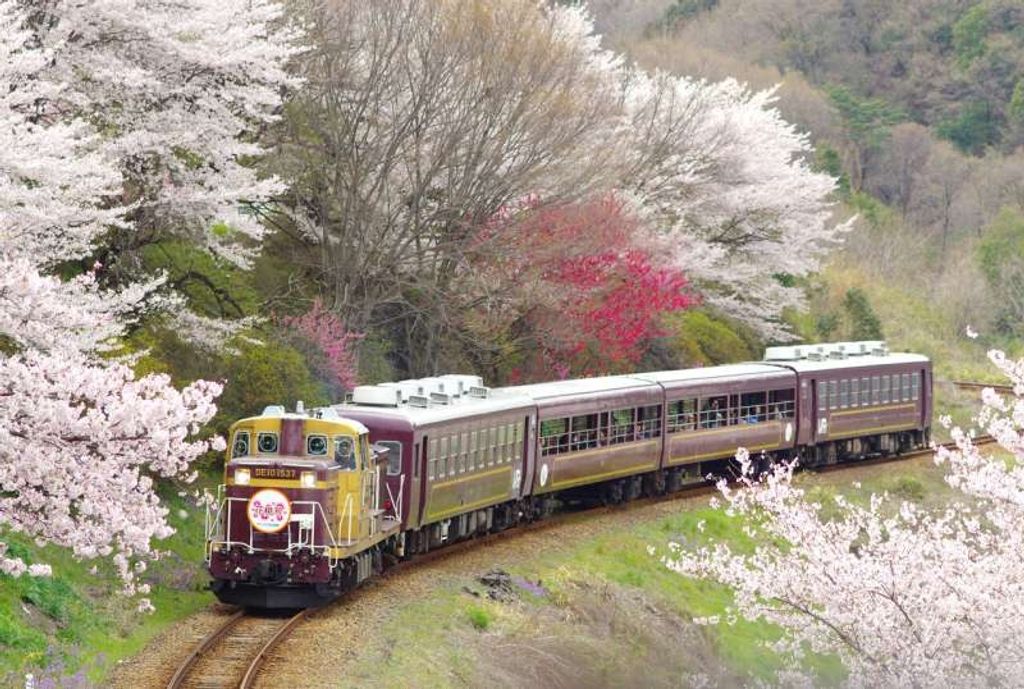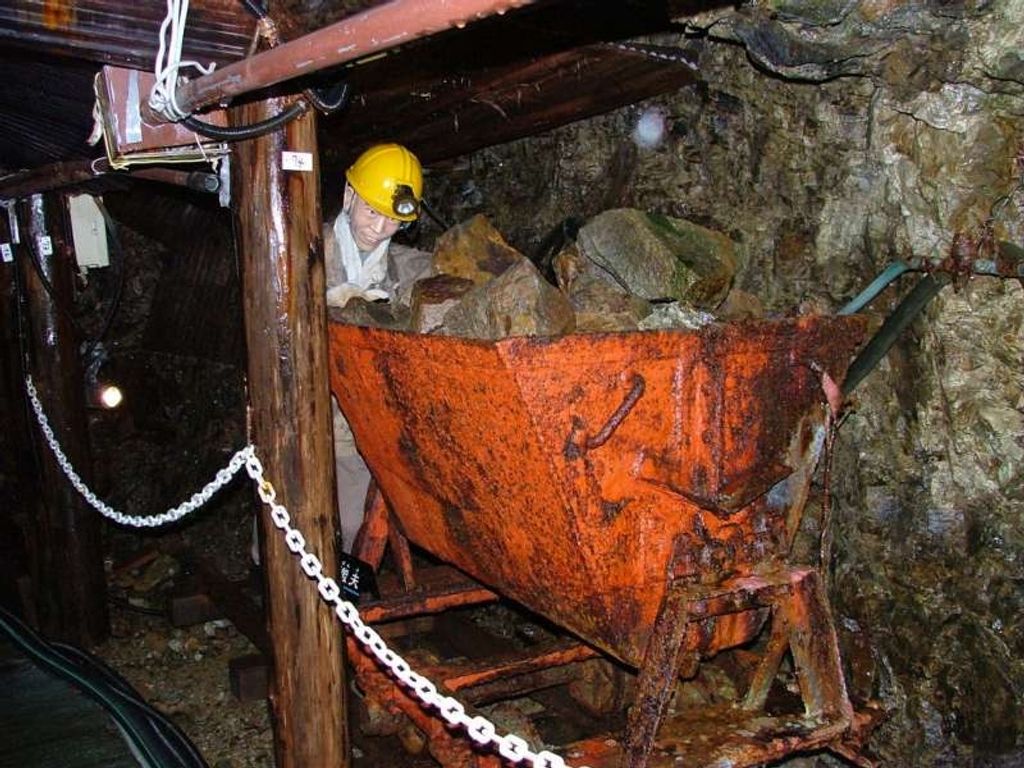 6.Fukiware Falls in Gunma called Niagara of Orient which is one of the best scenic beauty in Japan.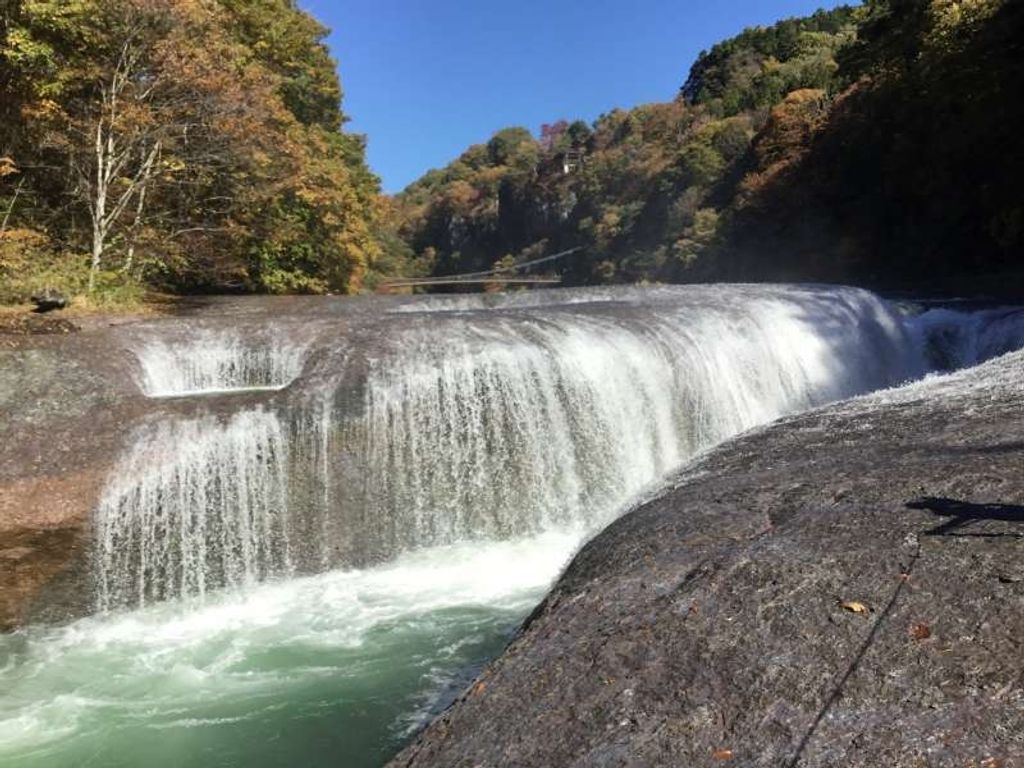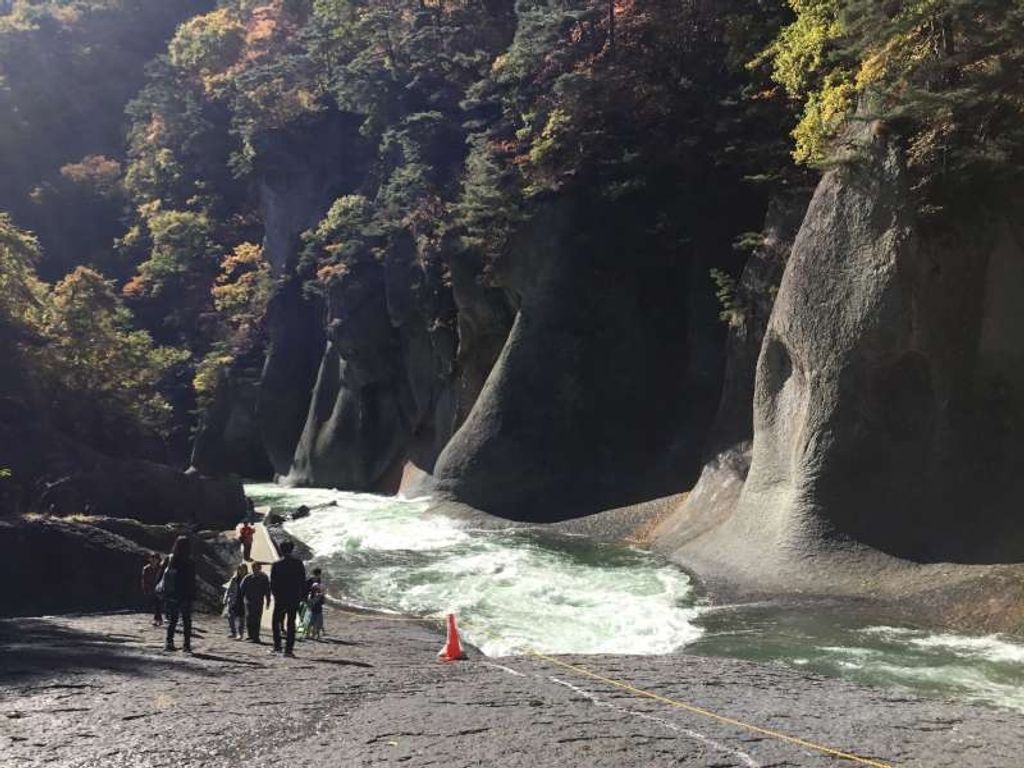 Please refer below my URL registered on a link of Triplelights.
Fukiwarenotaki(Fall) & Oigamionsen(Hot spring) in Gunma prefecture (Blog)
Enjoyment of Fukiwarenotaki (fall) and Oigamionsen (hot spring) one day trip in Gunma (tour)

7. As for gourmet, Gunma has abundant ingredient which are grown up by nature in Gunma. Mizusawa-Udon (Udon noodle) and Togeno-Kamameshi(rice boiled with various ingredients in a small pot) are very famous in Gunma as mostly consumed by Locals.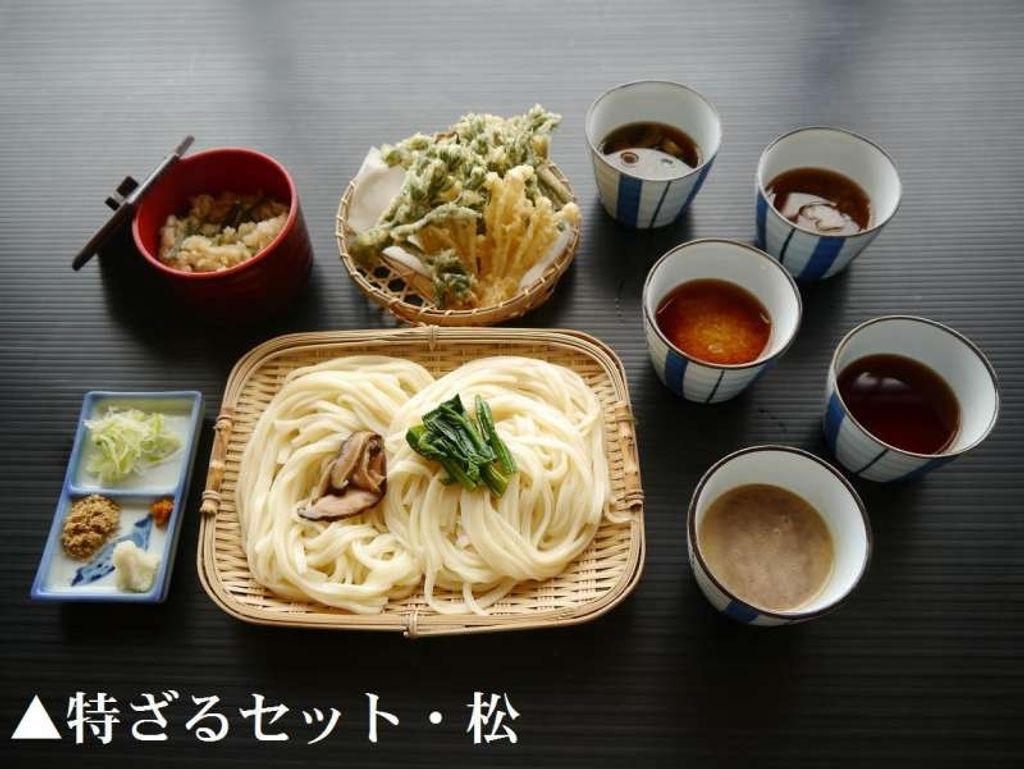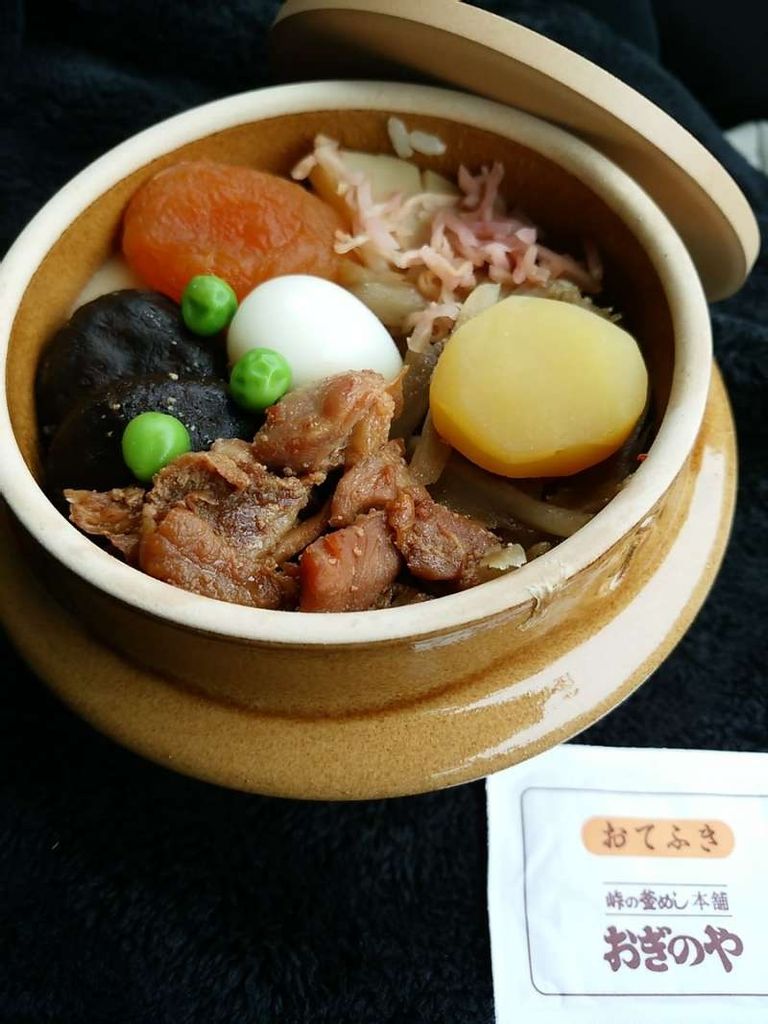 8. Gunma East Culture related remains which had flourished from tumulus period (3th century – 7th century) to Heian period ( 8th century – 12th century) in this area such as ancient tomb and clay image.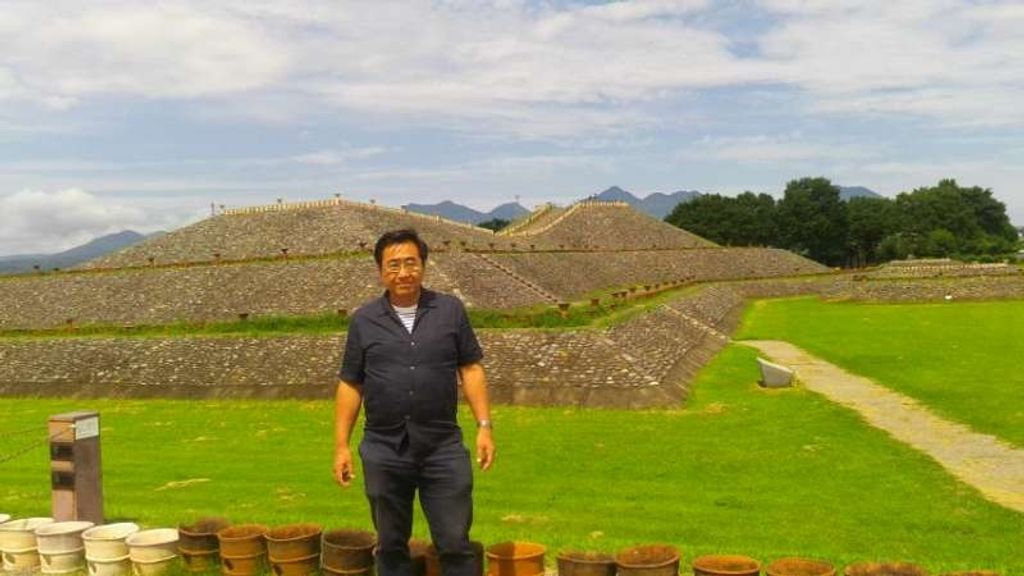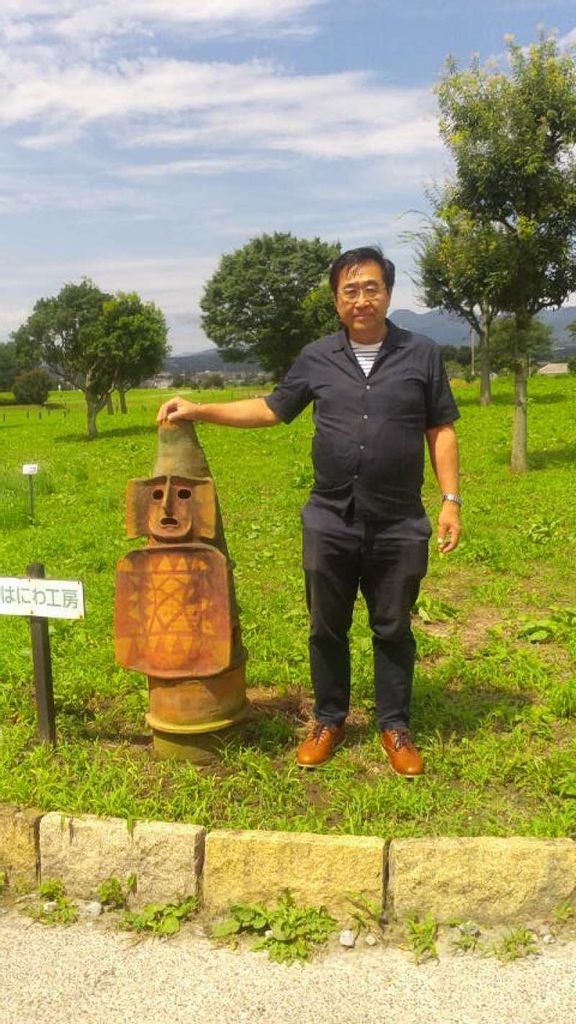 9. Byakuikannon/Goddess of Mercy) in Takasaki-city of Gunma:
The top of Mt.Kannon is located 190meter of altitude and Byakuikannon is 41.8meter tall with 6.0 tons weight.
This Kannon statue is constructed by concrete with the thickness of thumb as 0.4meter diameter. This Kannon statue was established in 1936. The inside the Kannon body is made with nine-storied building and you can walk up to the top from where all over the Takasaki-city, famous Jyomo-sanzan (three mountains: Akagi, Myogi and Haruna) and a chain of mountains in the distance.
20 numbers of Buddhist statues are enshrined inside this Kannon statue.
This Kannon is the symbol of Takasaki-city and a lot of people come here to pray their better fortune, longevity and so-on.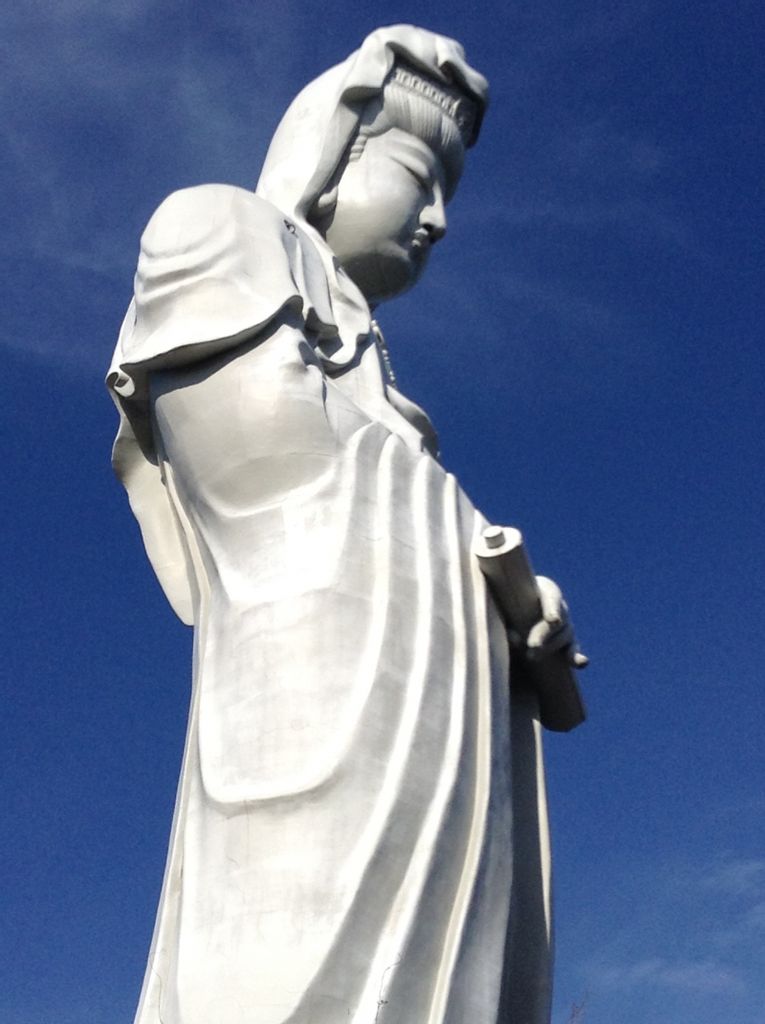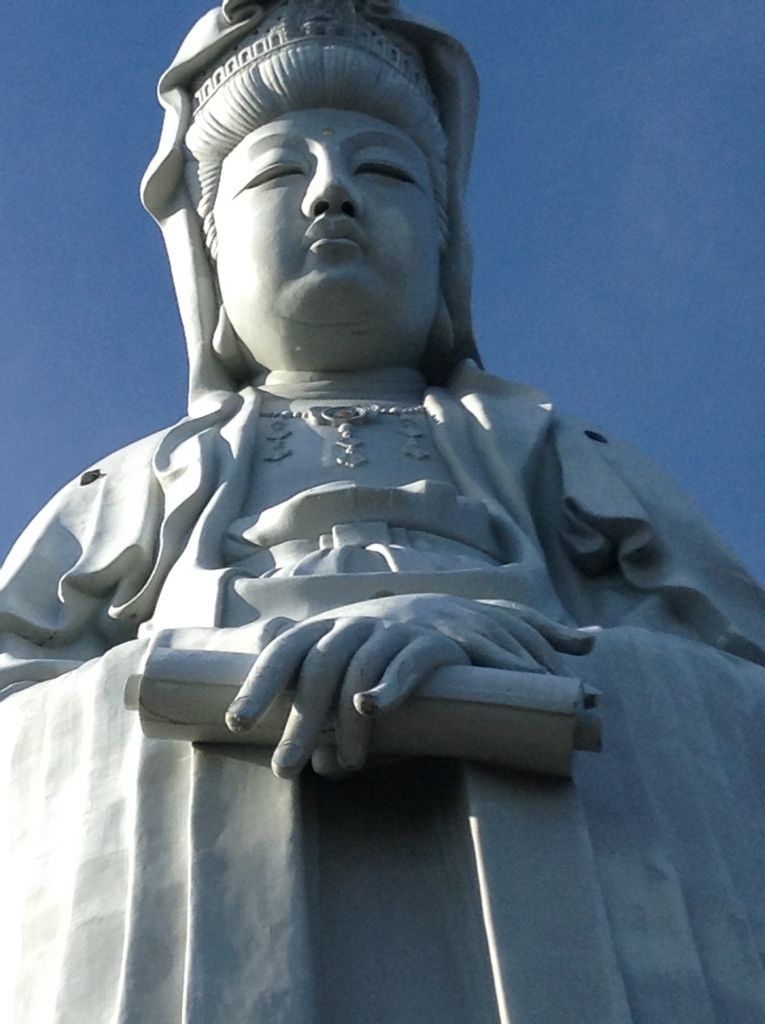 10. Megane-bashi (eye glass bridge) :
This bridge is usually named by Megane-bashi (eye glass bridge) and the largest brick built Arch Bridge in Japan whose length as 91meter and the height as 31 meter. You can walk through the 6km promenade named Aputonomichi on the bridge and make experience of Ex- Maruyama power plant and train legacy on Usuitoge pass.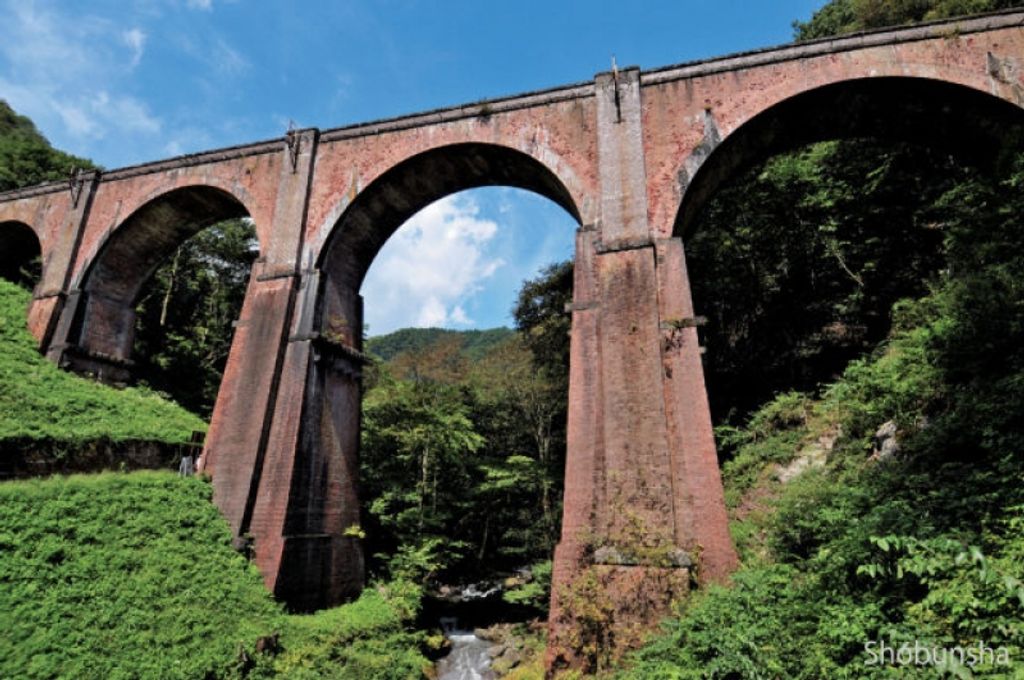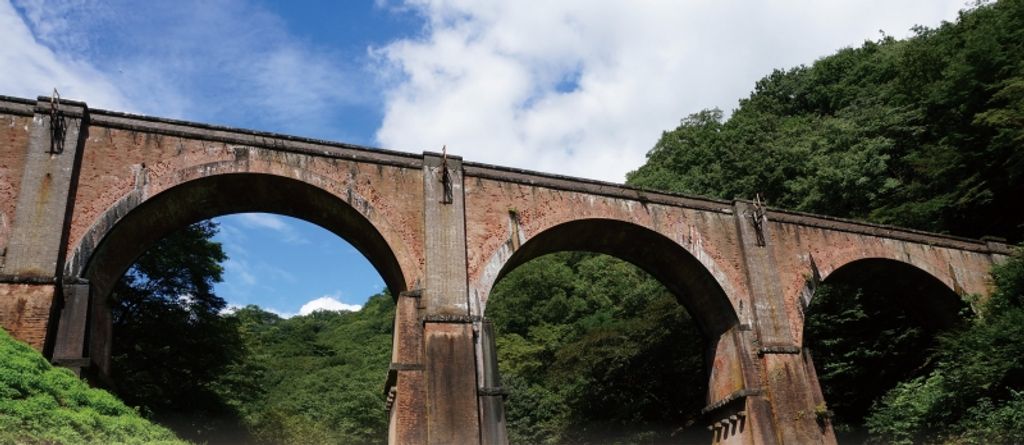 11. Denen-Plaza-Kawaba (Roadside station):
This place is called roadside station which are registered by government as the excellent model of roadside station in 2015. There are several interesting spots you can enjoy such as farmers market where local vegetables sold, restaurants who serve local gourmet, local beer and bread workshop and so-on. Also, you can enjoy one day trip Onsen(hot-spring), no charge blueberry picking and pottery making experience.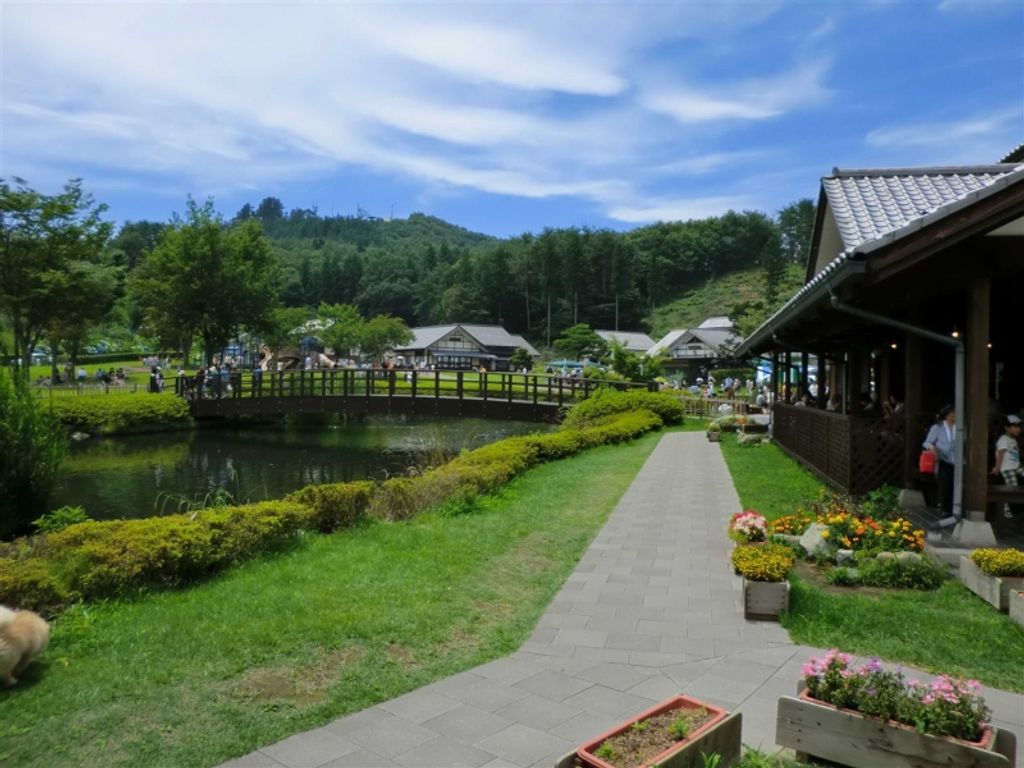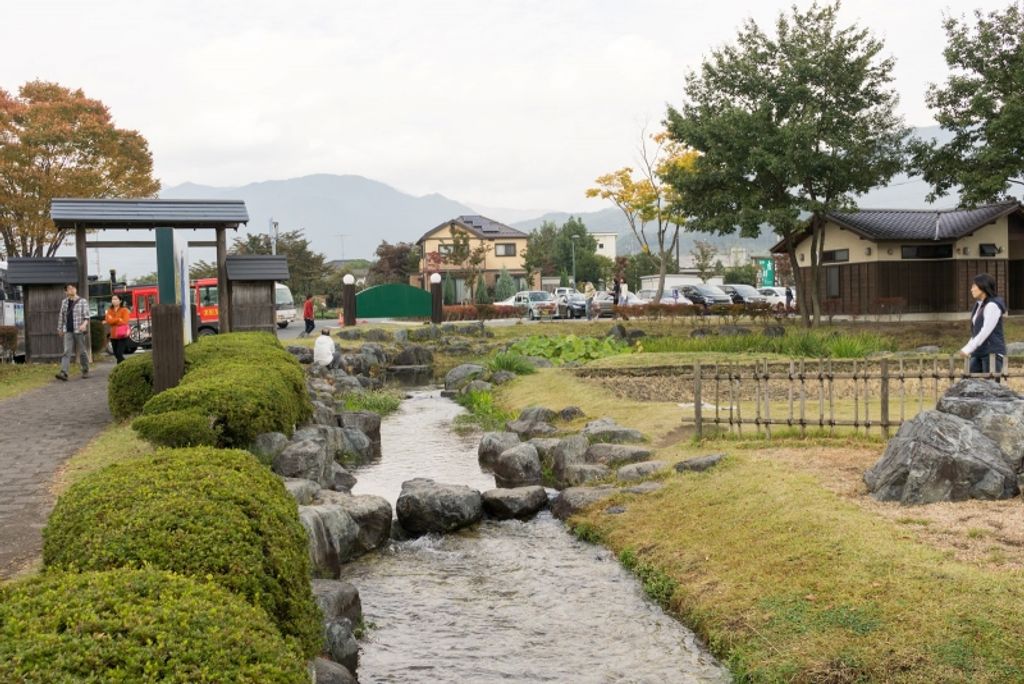 (Note)
- Please reserve all your staying hotel and transportation by yourself.
- I can support your itinerary plan making so that your tour can be well tailor-made as can as possible.
I am looking forward to receiving your tour guide request to me.
by Kashima