Feb.14th is St. Valentine's Day. In Japan, there is a unique custom on this day. Women give choclolates to men. Why chocolates?
In the past, it was shameful for women to confess their love to men. Women should wait men's confession. But in 1970's, chocolate companies began a big promotion to encourage women to express love to men by giving chocolates. This custom was gradually widespread. I remember a TV commercial featuring The Valentine's Day. A high school girl gave a boy heart-shaped chocolate. With the famous musician's backgroud music, the CM became very popular. Actually some of my friends at the primary school gave the the heart-shaped chocolate to boys on the Valentine's day. (Even children could buy it because it was just 100yen.)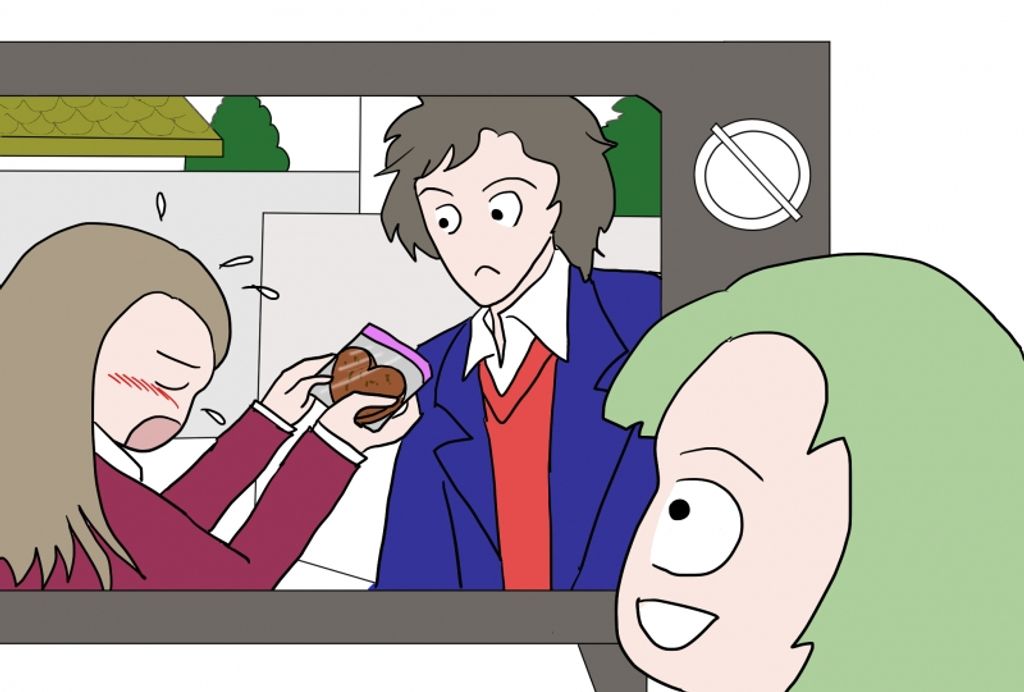 Valentine's chocolate gift has become a huge market in Japan. During the period , shops have special displays and sell Valentine's special gift boxes. The total sales for this event reaches 50 billion yen!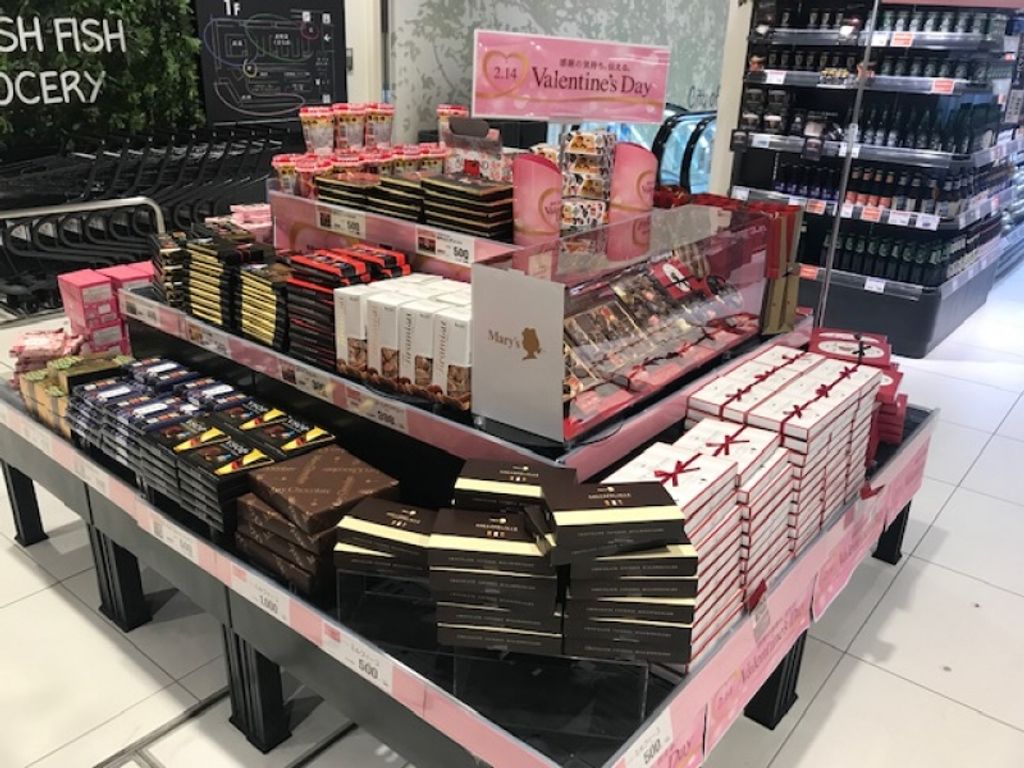 Today, there are three types of chocolate gifts. The first one is 'honmei-choco or real love chocolate ' given to those men whom women really love. The second one is 'giri-choco or obligation chocolate' given to co-workers, bosses, and business clients. The third one is 'tomo-choco or friend chocolate' exchanged with thieir friends.
Other than buying chocolates as a gift to others, we buy chocolates for ourselves. The Valentine's Day is once-a-year opportunity to buy 'special choclolates'. Not only confectionary companies and chocolatiers in Japan but also oversea's famous counterparts praticipate in Japan's Valentine's Day. So from the mid-January through mid-February, we can enjoy world's famous, artistic, and delicious chocolates here in Japan.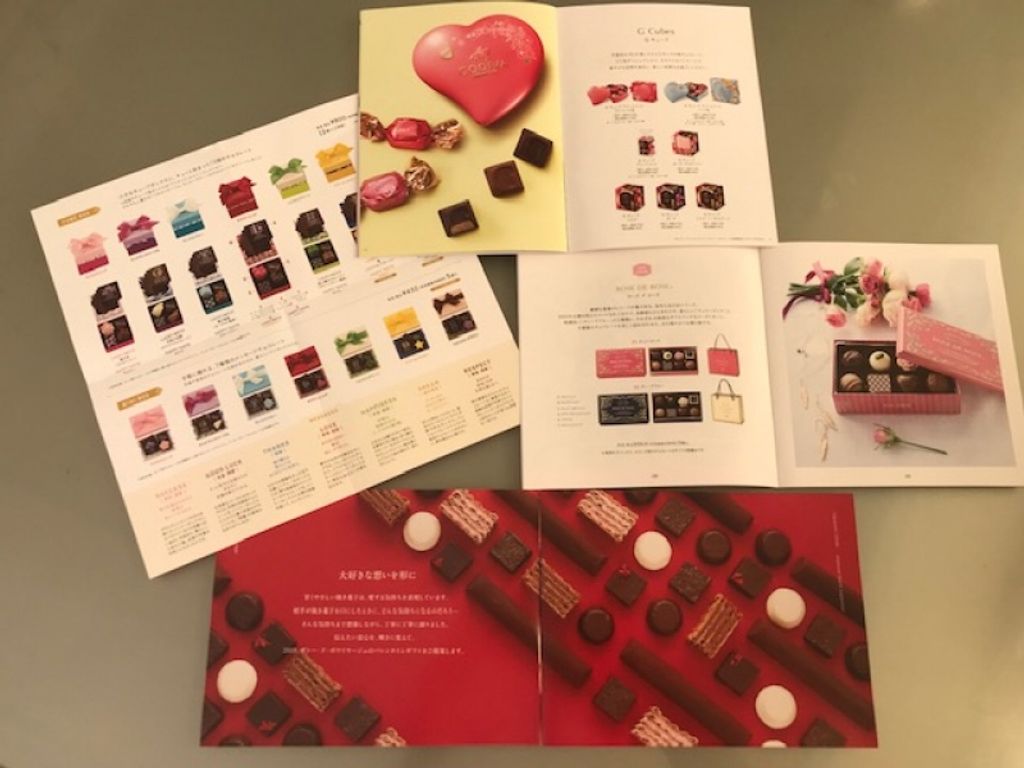 One month after the Valentine's Day, there is another gift-giving day called White Day. On Mar. 14th, those who recieved chocolate will give gifts in return. It was also promoted by confectionary companies after 'chocolate giving custom' had been well recognized by Japanese people. As reciprocity is very important in Japan, the custom was soon widspread. Around Mar.14th, sweets shops in the department stores, we can find many men buy gift boxes. It is a strange and intersting sight of this season.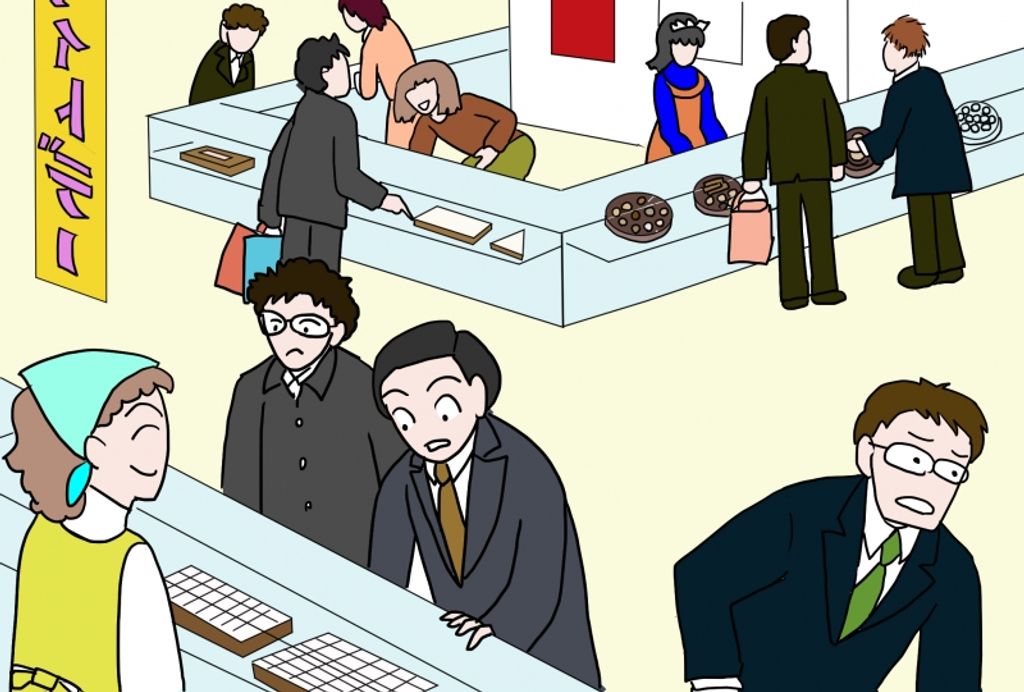 Thank you for reading.