On Mar 27 I took guests to Takayama Jinya, and Shirakawa-go Village designated as a World Cultural Heritage site in 1995.
A magnificent view of farm houses with a thatched roof
From Ogimachi observatory we could command a panoramic view of Shirakawa-go Village witn a little snow on the ground. We could relax and enjoy walking around the village. We had a great time.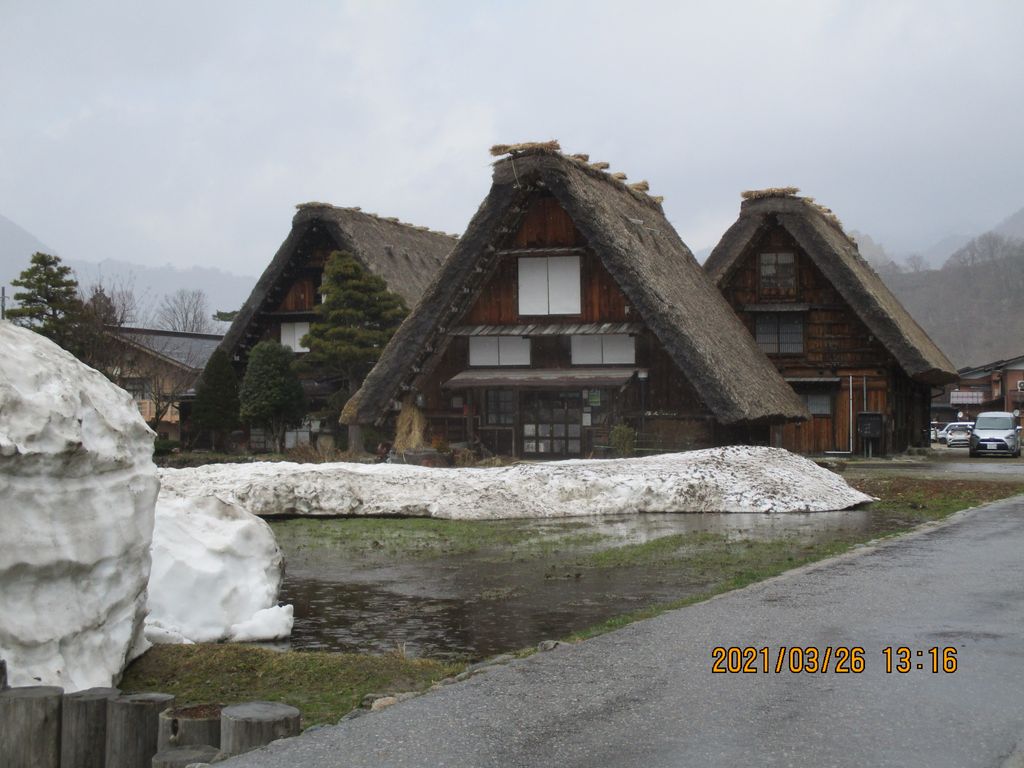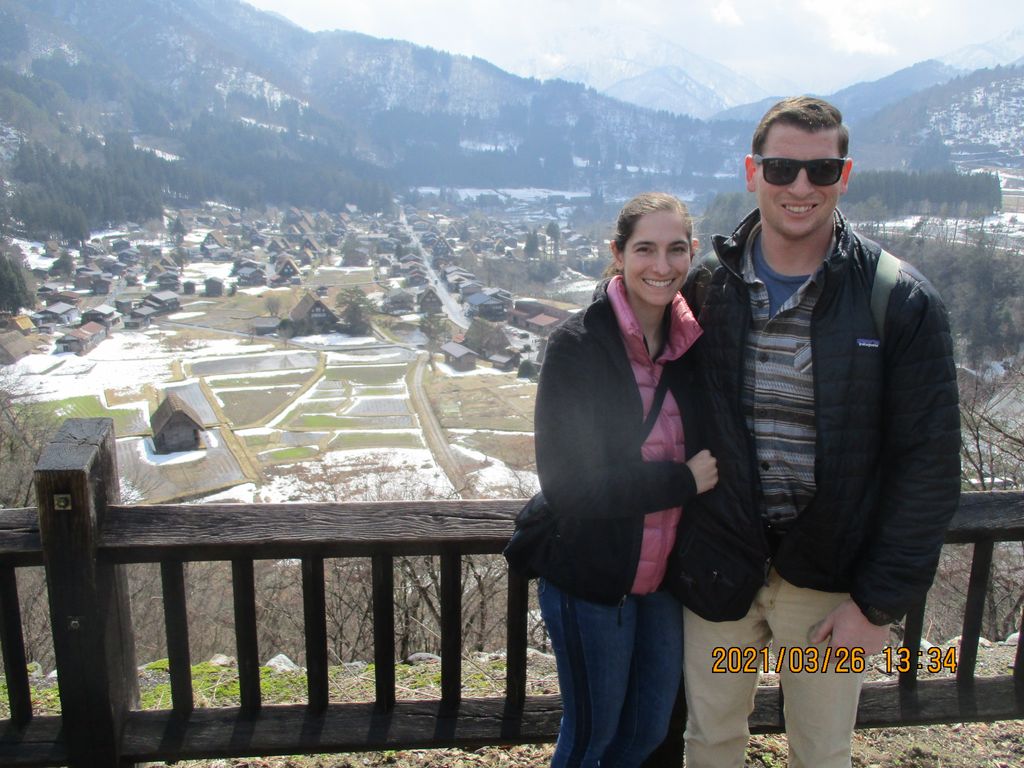 Please take a look at video
Takayama Jinya
Takayama is called a little Kyoto. Takayama Jinya is the branch office of Edo government. A beautiful sand with a design called "Blue Ocean Wave" is waiting for us.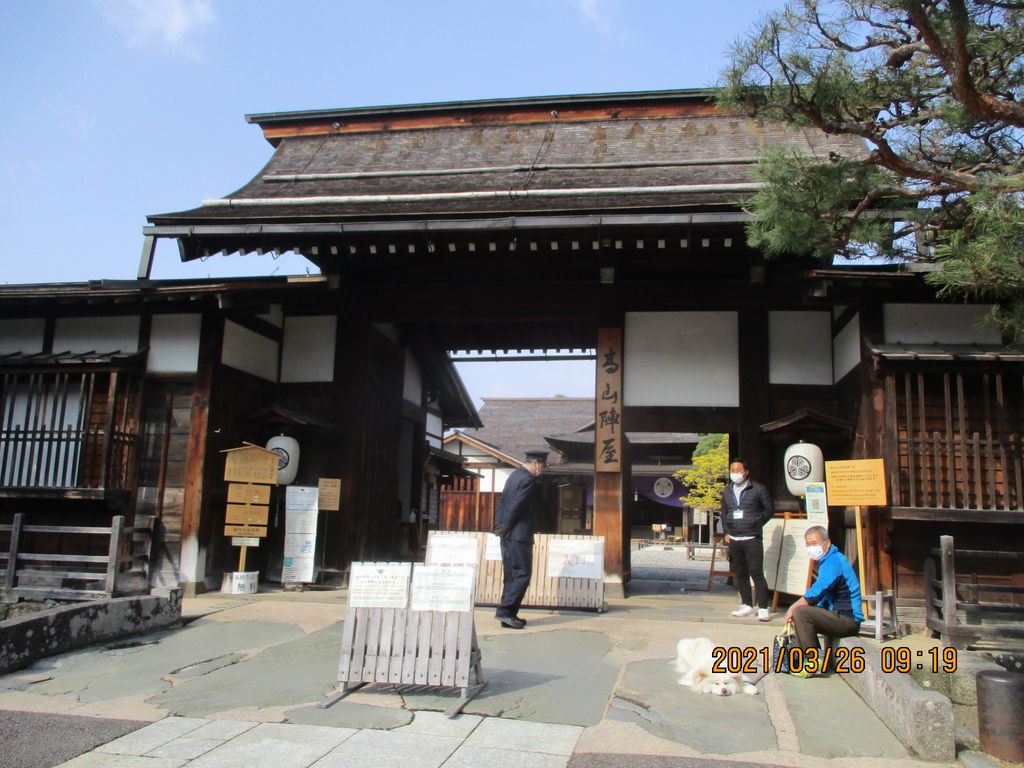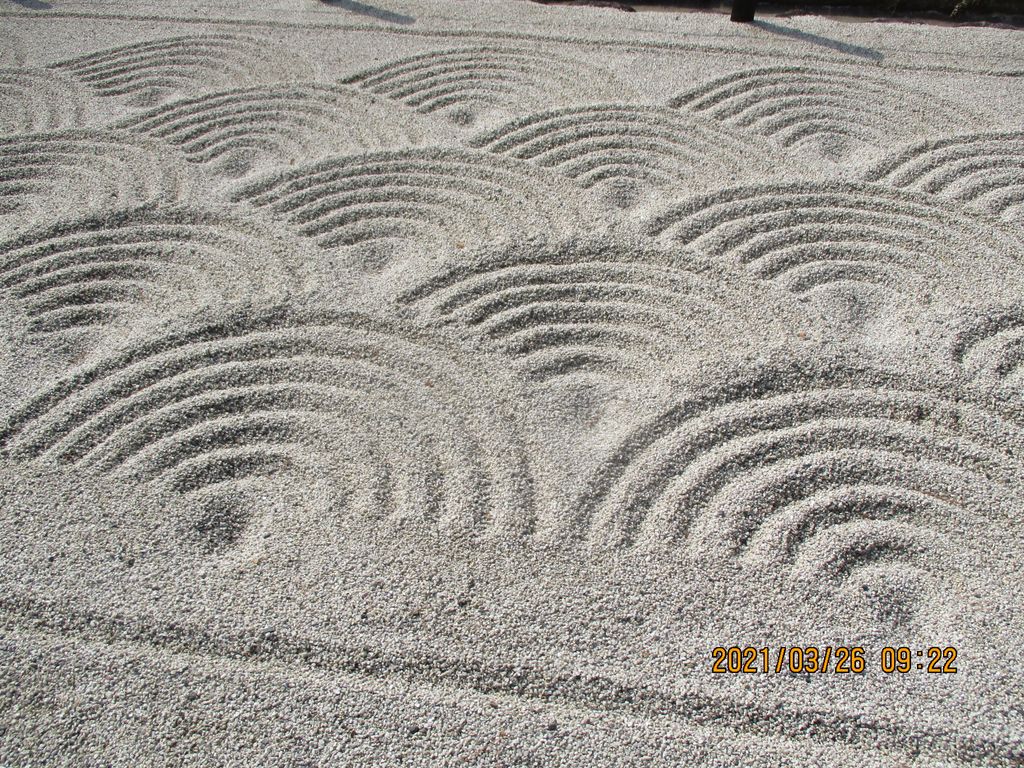 Hina Doll Festival
March is the month of Hina Doll. People pray for the healthy growth of girls.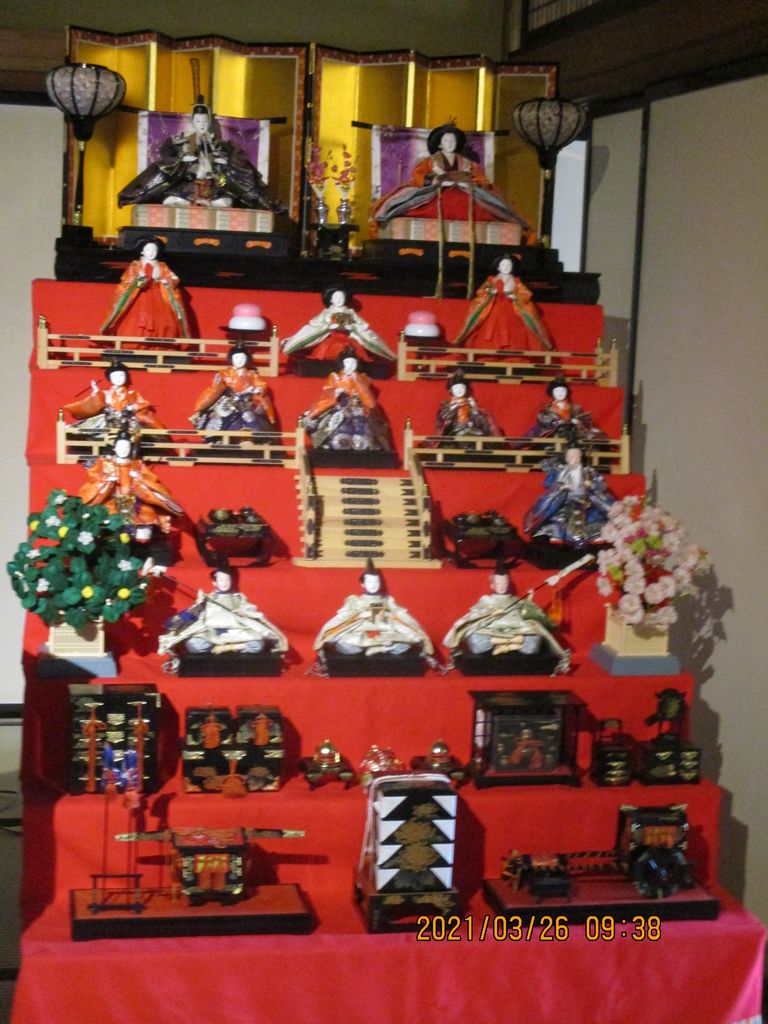 If you are interested in Shitakawa-go tour, please refer to "Shirakawa-go Tour".
If you are interested in Takayama tour, please refer to "Takayama Tour".
Thank you.