Tea Fields with a view of Mt. Fuji!
One day I happen to find a tea farm in Fuji city and I felt it attractive and just dropped by.
Mr. & Mrs. Sakurai, the owner of the tea farm, Yamataka Sakurai Seicha nicely welcome me and showed me their tea fields proudly located with a great view of Mt. Fuji! Although it was a bit cloudy, but it was great to see. I also enjoyed a good cup of tea and a chestnut sweet made by Mrs. Sakurai.
On the way home, I really wanted to show someone this scenery and let them to meet the people I met on the day.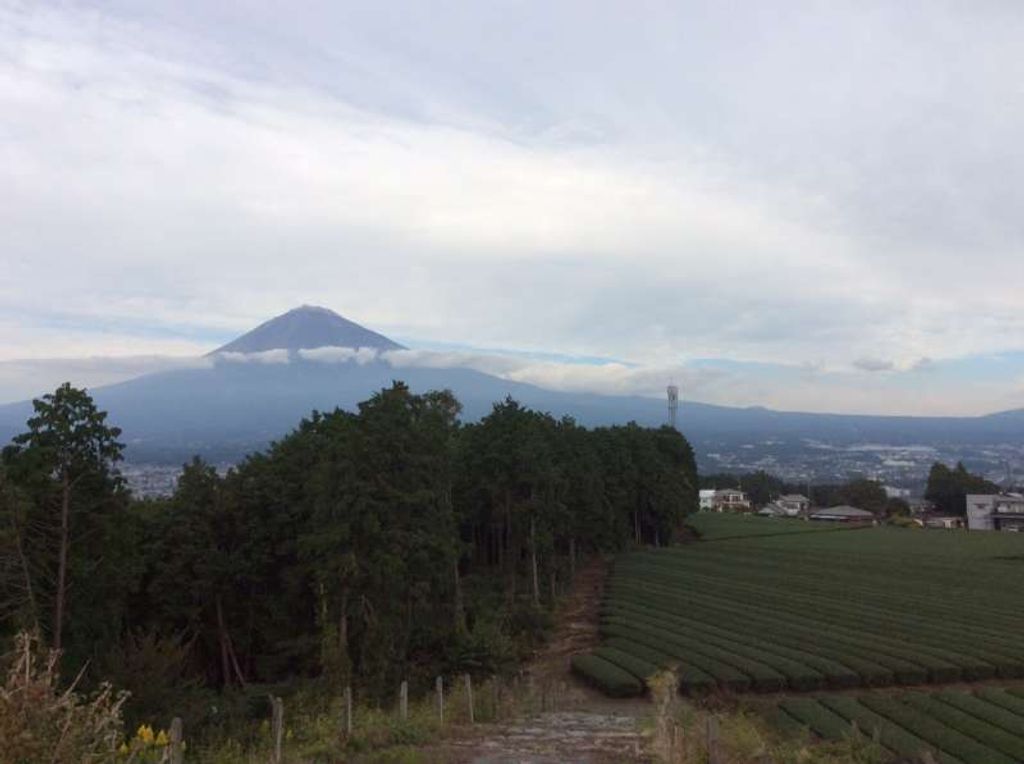 Meet Local People
A few days later, Hedy-san contacted me to guide her and her family. While exchange emails, I found her interests were quite fit to the place! I suggested her a plan including Sakurai Seicha, she liked it and decided to visit there.
In the tour, Mr. Sakurai showed us his tea factory as well and explained how tea leaves are processed into tea products.Then, nice cups of tea were served to us with a lovely charming simile of Mrs. Sakurai and her hand-made cakes. She is always so nice to her guests that they like her.
Blessings of the Goddess of Mt. Fuji
The tour included a visit to Fujinomiya Sengen Shrine. The goddess of Mt. Fuji Konohanasakuya(Cherry Princess) is enshrined there. The buildings are all time-honored and designated as one of the Fujisan World Cultural Heritage sites, attracting many visitors.
In its precinct, there are some ponds and streams. Pure water from Mt. Fuji is gushing out from underground.
Visit to Sake Brewery
There is a sake brewery called Takasago Shuzo, very close to Fujinomiya Sengen Shrine.
They have been blessed with pure water from Mt. Fuji to make good sake.
The master of the brewery kindly accepted us to have a look at their production, explained how sake is produced and let us taste their sake.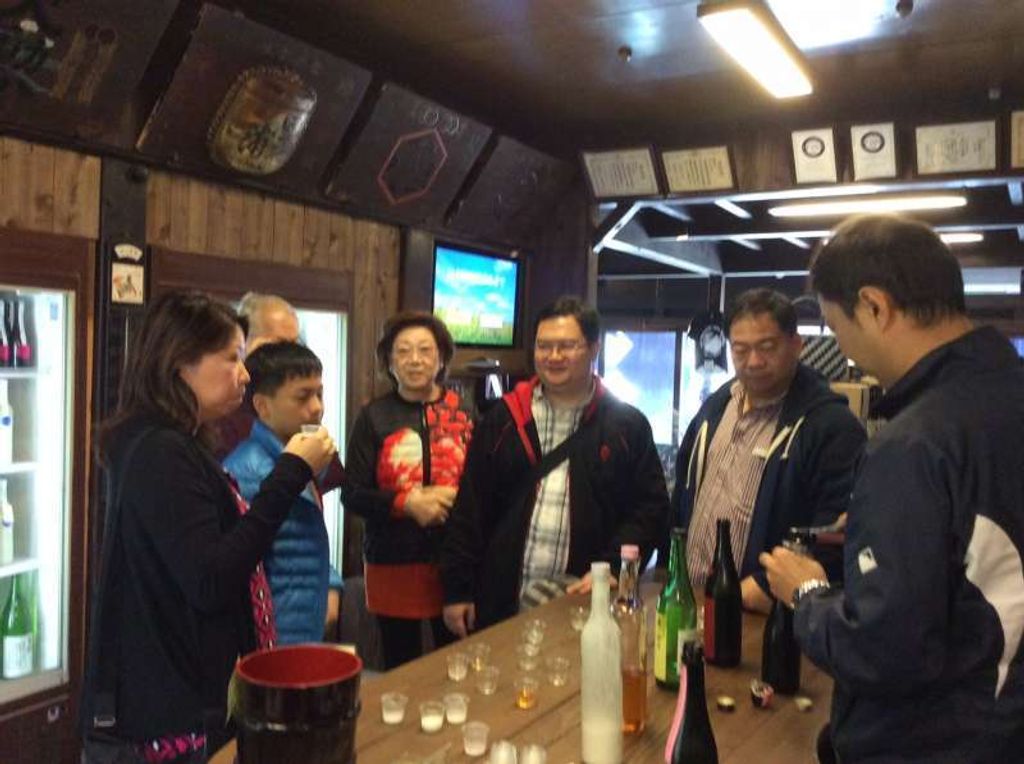 After the tour, I was happy to hear from Hedy-san that they enjoyed the day.
I think they could enjoy not only tasting local products but also meeting local people here!
I'm always happy to show you around the places full of the blessings of Mt. Fuji!