Just one hour from Tokyo to visit Shizuoka
When the rainy season was ending, I joined Ernie's family from U.S. to visit tea facilities in Makinohara plateau which is one of the major tea plantations in Japan. The family(parents and two sons) came to Japan to enjoy their summer vacation and arrived at JR Shizuoka Station on the third day of their trip. It takes about one hour or so from Tokyo by Shinkansen, I think Shizuoka is a good place to have a day trip from Tokyo. But the main reason of their visit was because they were interested in Japanese tea. To learn about tea, I think Shizuoka is the best place to visit, because it is the largest tea producer in Japan.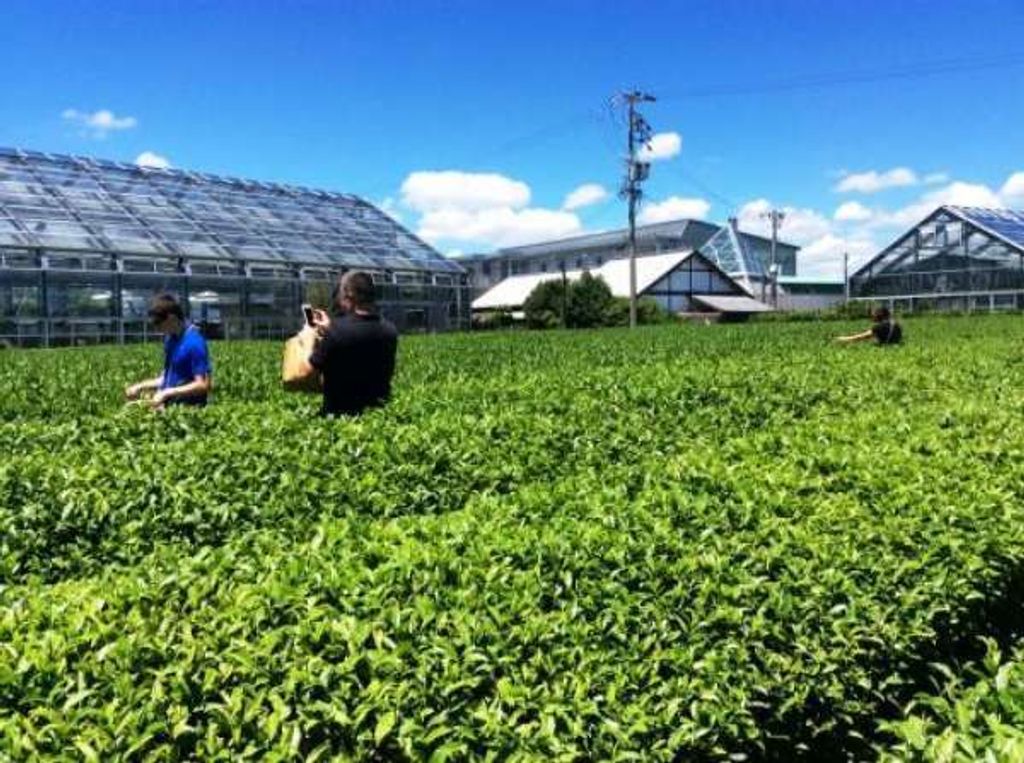 To know about tea production
We got on a local train from JR Shizuoka Station to JR Kanaya Station, first. On the train, Ernie asked me a lot of questions about tea producing. I was happy to know their deep interests in tea and hoped that they liked the two tea facilities in Makinohara. From JR Kanaya Station, a taxi was useful to go to the destinations. We could enjoy the scenery of green tea fields from the taxi window before arriving at the first place, Grinpia. The staff was all nice and kind, so we could enjoy tea picking in the tea field and looking around the tea factory to learn about the whole process of making green tea. Here again, Ernie asked many questions and the staff graciously explained them. The on-site restaurant is a traditional Japanese style(a 140-year house has been remodeled into a restaurant). We enjoyed lunch there. Tea leaf tempura are the most popular, it goes well with salt mixed with powdered green tea. They liked it!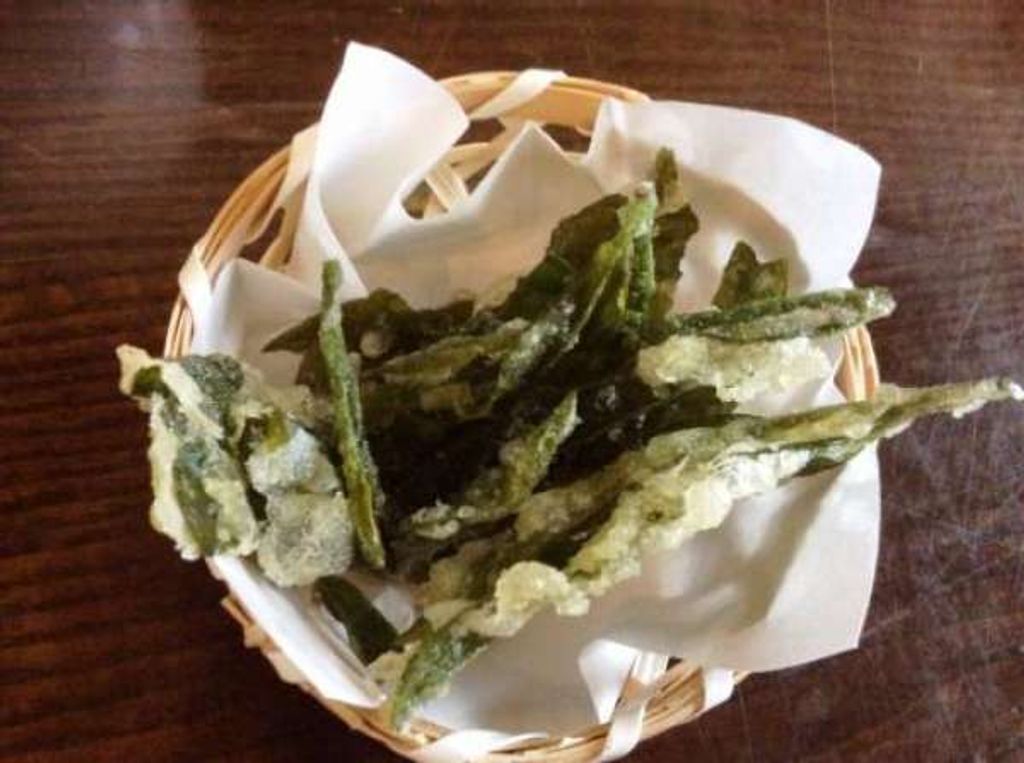 To learn about tea cultures and customes across the world!
After leaving Grinpia, our next visit was The World Tea Museum (Ocha-no-Sato). It is also a good facility to learn about a variety of tea cultures from across the world. I've heard Ernie's family is enjoying various kind of tea in U.S. not only Japanese tea but also Chinese oolong tea, so they looked around the museum with keen interests. The staff here was all nice and kind to us as well. The museum has a tea house and a garden. We tried a tea ceremony there. Since It was the first time for them, it must be an exciting experience. The tea master(the host of the tea ceremony) showed us a small-sized authentic tea room, too. We could feel a part of the history of tea ceremony.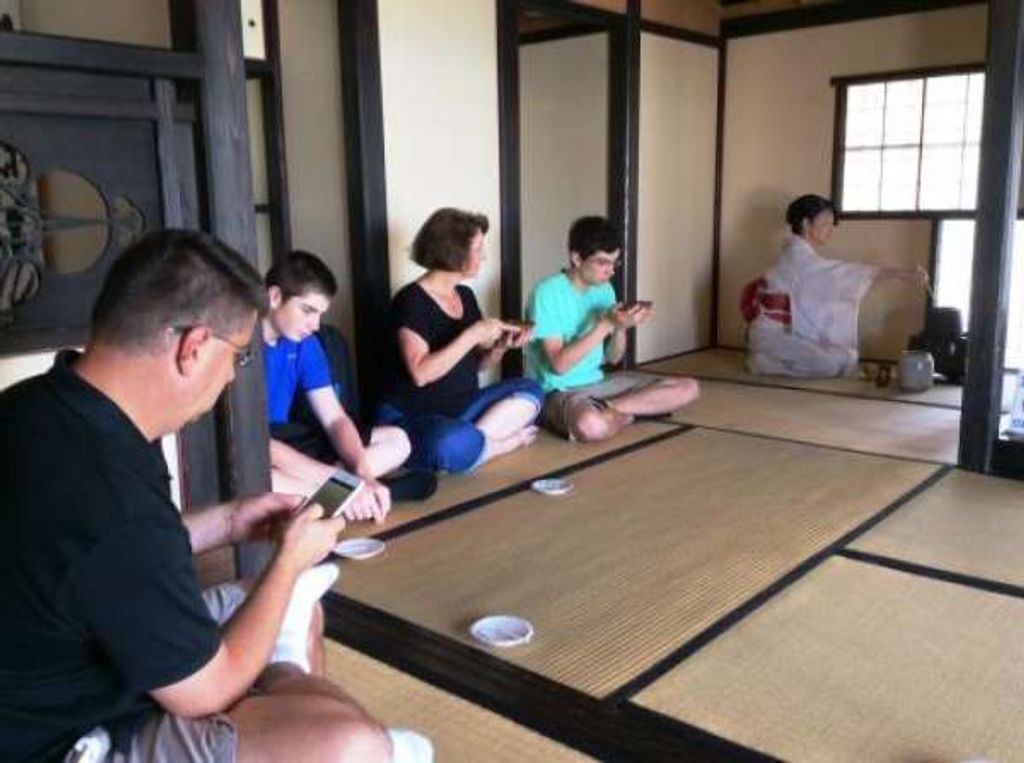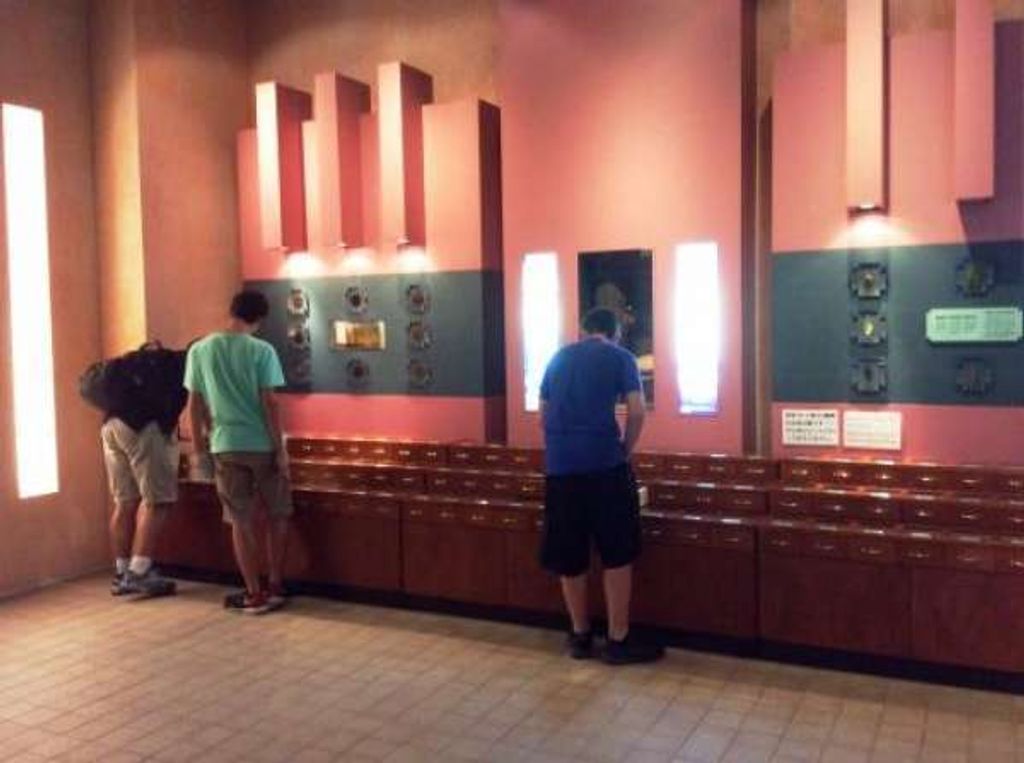 Hoping to see you in Shizuoka~♪
I've heard that Japanese tea is now drawing more attention across the world nowadays. I hope the experience here would be any help for them to learn about tea and Japanese culture. Thank you very much, Ernie's family! There are more things to enjoy in Shizuoka, I hope that you have another chance to visit. You are always welcome here!