Between ABENO HARUKAS and Tsutenkaku
A polar bear called "Go-Go" jumps into water
I visited Tennoji zoo on August 22nd. Tennoji Zoo was established on January 1st 1915. Next year, that is, it commemorates the 100th anniversary. In front of the zoo the countdown of 132 days until next year was displayed.
It is the third oldest zoo after Ueno zoo in Tokyo, and Kyoto zoo. It has about 1,100 speciments of approximately 200 different species in its 11 hectar park.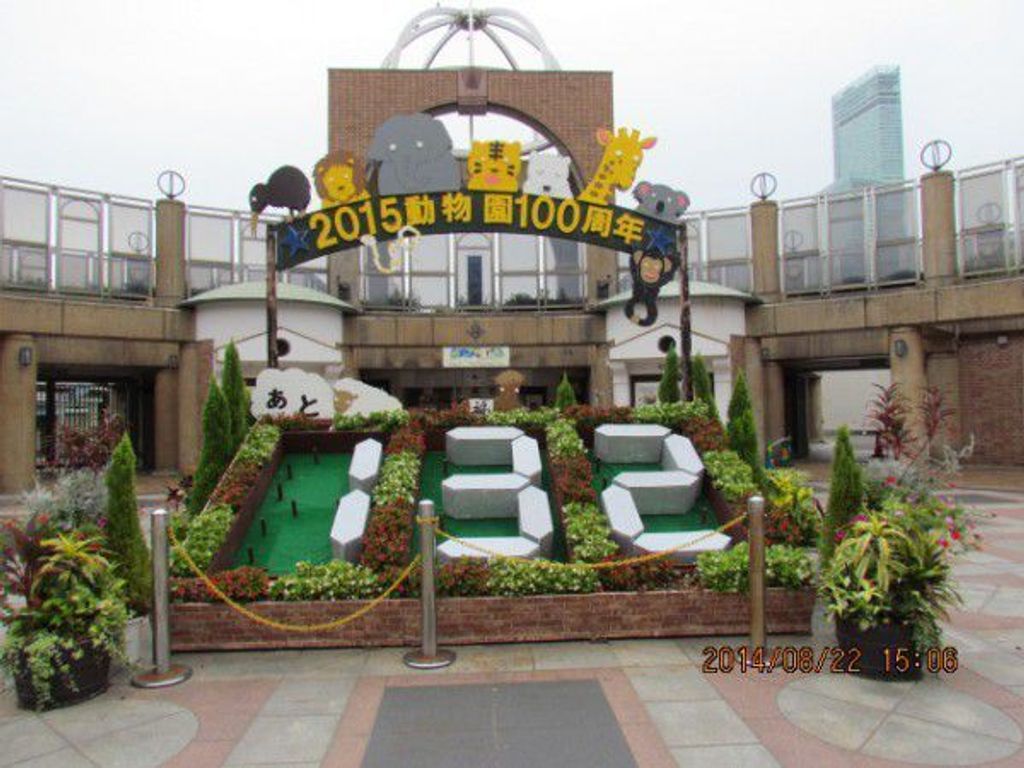 The most popular animal in this zoo is a polar bear called "Go-Go." These days he usually jumps into water because it is very hot in summer in Japan. Of course elephants, lions and chimpanzees are in the zoo. Furthermore you can see Kiwi, the national bird of Newzealand, and the ever-popular Koala bears.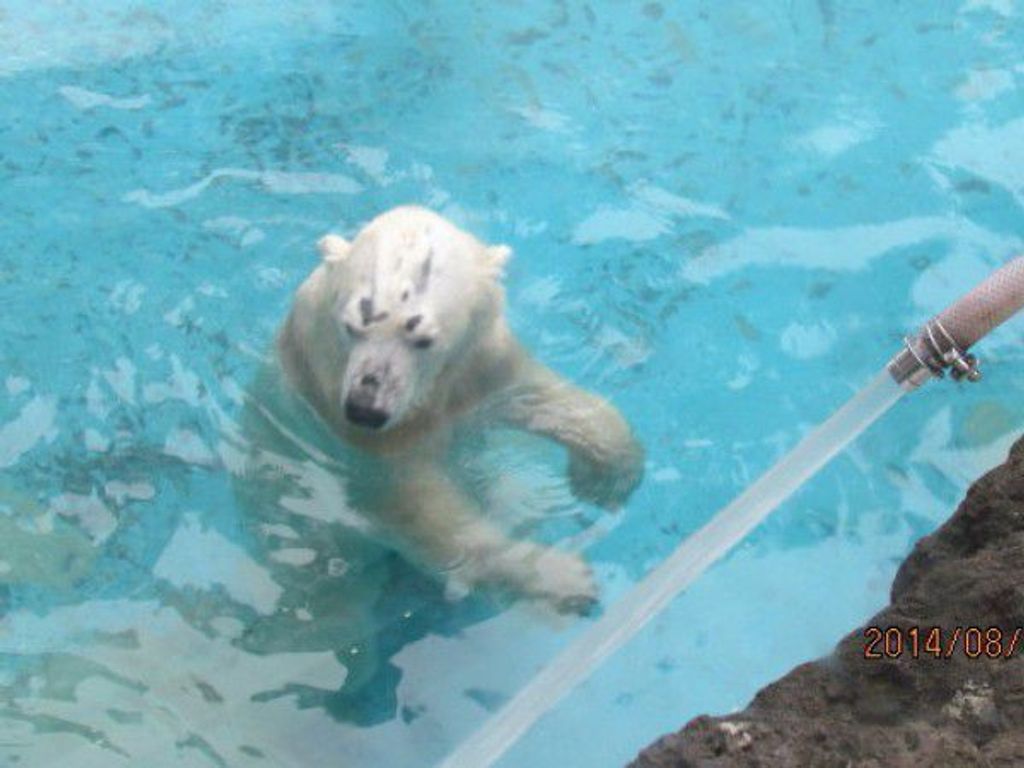 Tennoji Zoo is located between ABENO HARUKAS, the tallest bulding in Japan, and Shinsekai where Tsutenkaku, or The Tower Connected to the Heaven, stands as one of the symbols of Osaka.
As for ABENO HARUKAS, please refer to Osaka Skyscraper ABENO HARUKAS Tour.
Furthermore if you are interested in Tsutenkaku, please refer to Osaka Tour of Osaka Castle, Shin-Sekai, and Dotombori.
Temple Town in the South of Osaka
【VIDEO】 Please watch the video
【MAP】