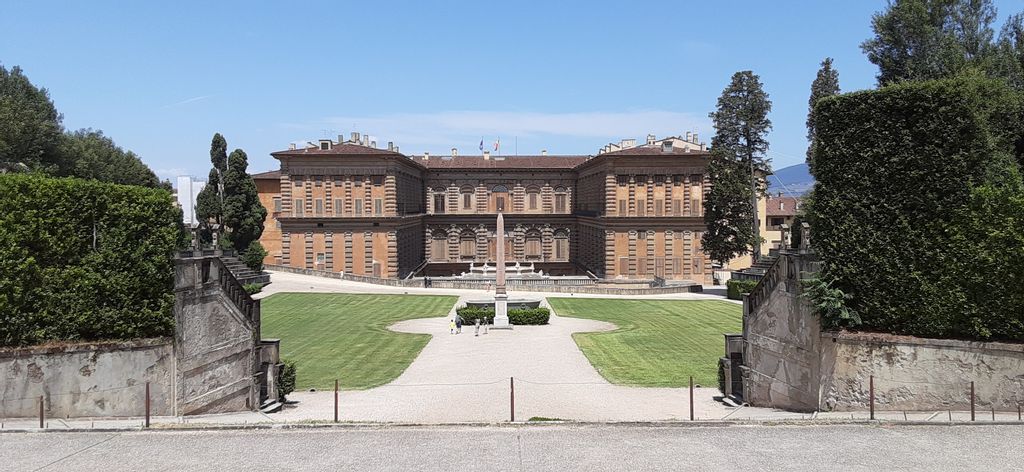 Across the Arno in Florence, in the area of Oltrarno, lie the Boboli Gardens. Stretching over 110 acres (45 hectares) behind the Pitti Palace, the gardens were once the backdrop for pageants and court entertainment of the Medici Dynasty.
The palace and the surrounding grounds were acquired by the wife of Cosimo I, Eleonora de Toledo, in 1550. Upon acquisition of the estate, Eleonora's renovation plans were focused on the grounds behind the palace. Tribolo, and the generations of artists to follow, including Bernardo Buontalenti and Giorgio Vasari, transformed the grounds into the ultimate prototype of the Italian Renaissance garden where principles of Renaissance design and harmony to nature.
Some of the most interesting features of the gardens include the Grottos, the amphitheater with its ancient Egyptian obelisk, antique sculpture, and beautiful fountains made possible thanks to an elaborate system that brought abundant water supply from the Arno. After the fall of the Medici Dynasty in the eighteenth century, the Hapsburg Lorraine extended the grounds and added a touch of Rococo with the elegant Kaffeehaus and Lemon House.
Although many changes have been made to the gardens' original layout over the centuries, they still retain much of their lavish elegance.
The Boboli Gardens bestow upon visitors a break from the noisy streets and of course, stunning vistas.