The other day, I volunteered as a tour guide for the international community association in Tokyo.
We went to Sarushima in Yokosuka city. It is a small uninhabited island in Tokyo Bay. It's an hour away from Tokyo (by train and boat).
Sarushima was named after the white monkey in a *legend. Saru means "monkey", while shima means "island". But currently there are no monkeys on the island. What you may see, however, is a different "species of monkey": Cosplayers! They inhabit the wild jungle setting for their photo opps, because the scenery is reminiscent of Hayao Miyazaki's animated movie, "Castle in the Sky" ("Rapyuta" in Japanese).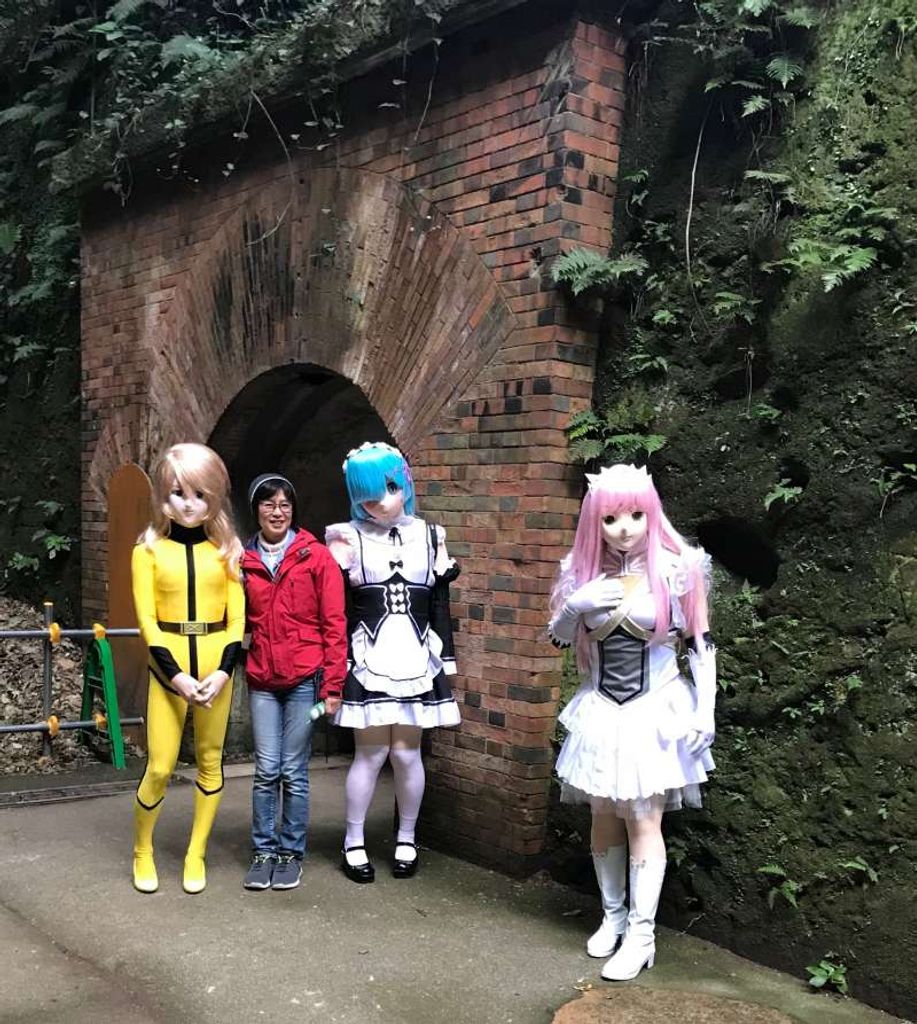 Sarushima was a battery island between the 1880s and 1945. It's located in the narrowest part of Tokyo Bay between Chiba (Boso peninsula) and Kanagawa (Yokosuka). It played a critical role in defending Tokyo against invaders towards the end of the Edo period. To this day, it still has the old platforms used for cannons and anti-aircraft guns. There are also a well-preserved series of secret tunnels, barracks, and ammunition depots in red bricks done in the French and English styles. They were constructed approximately in the late 1890s.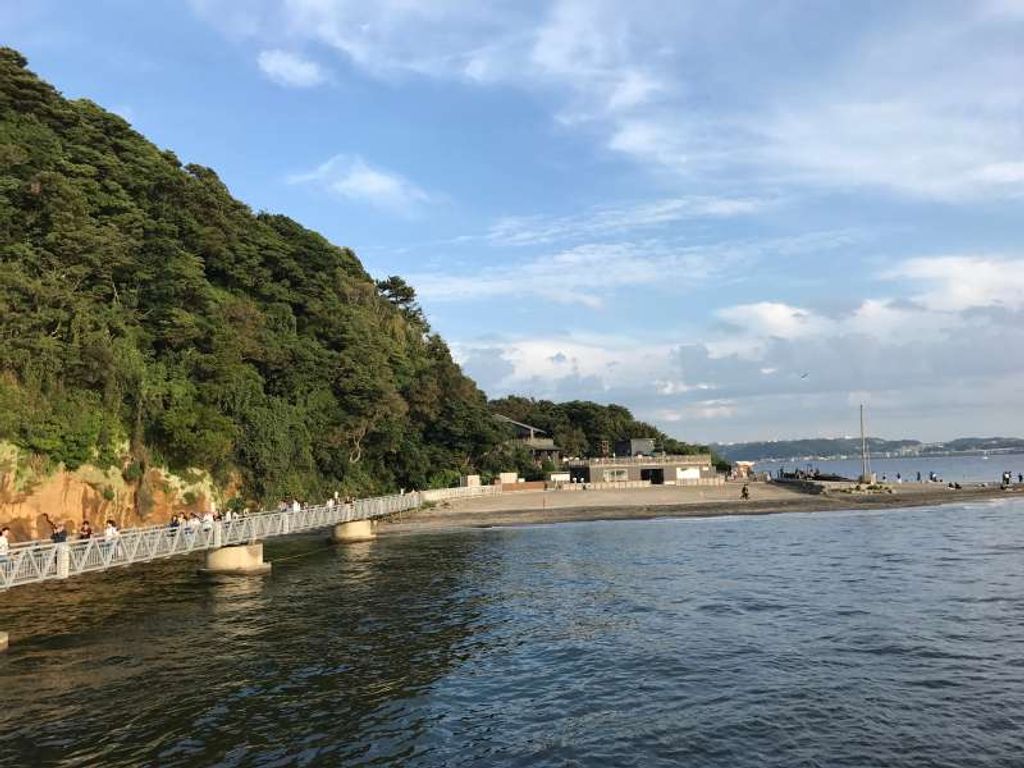 Would you like to see it for yourself? Drop me a line and I'll be happy to show you around.
*The Legend of Sarushima
The priest Nichiren, founder of the Nichiren Buddhist sect, traveled from Chiba to Kamakura by boat in 1523, during the Kamakura period. His boat was stranded in a storm when a white monkey came by to rescue him. It took him to a small cave on Sarushima. Nichiren survived the ordeal. The island was named Sarushima for this legend. ("Saru" is the Japanese word for "monkey"; "shima" stands for "island".) A small jizo Buddihst statue is now enshrined in this cave.