"Where are the 2020 Olympics being held?"—the answer should be obvious by now. The 2020 Summer Games, which will take place in Tokyo, are among the most anticipated Olympics in modern times.
If you want to visit Japan, 2020 is as good a year as any to do it, Olympics or not. For one, Tokyo 2020 is going to go down as one of the most impressive Olympic Events in history, with world-class venues, seamless integration of technology and the megacity of Tokyo as a futuristic backdrop. Even if you aren't interested in the Olympics, traveling to Japan in the time leading up to the games (and especially during them) will be an experience like no other.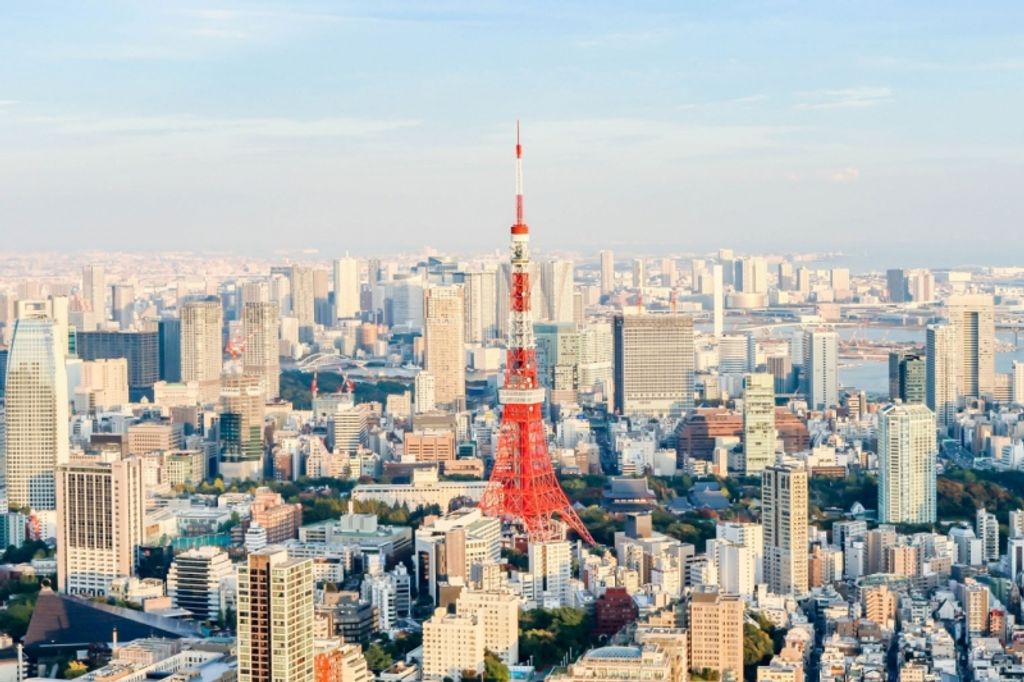 In this article, we will be showing you the neighborhoods in Tokyo you will want to eat, sleep, and hang out during the Olympics 2020, which kicks off on July 24th! Here are the events happening soon in Tokyo that you do not want to miss!
Gaienmae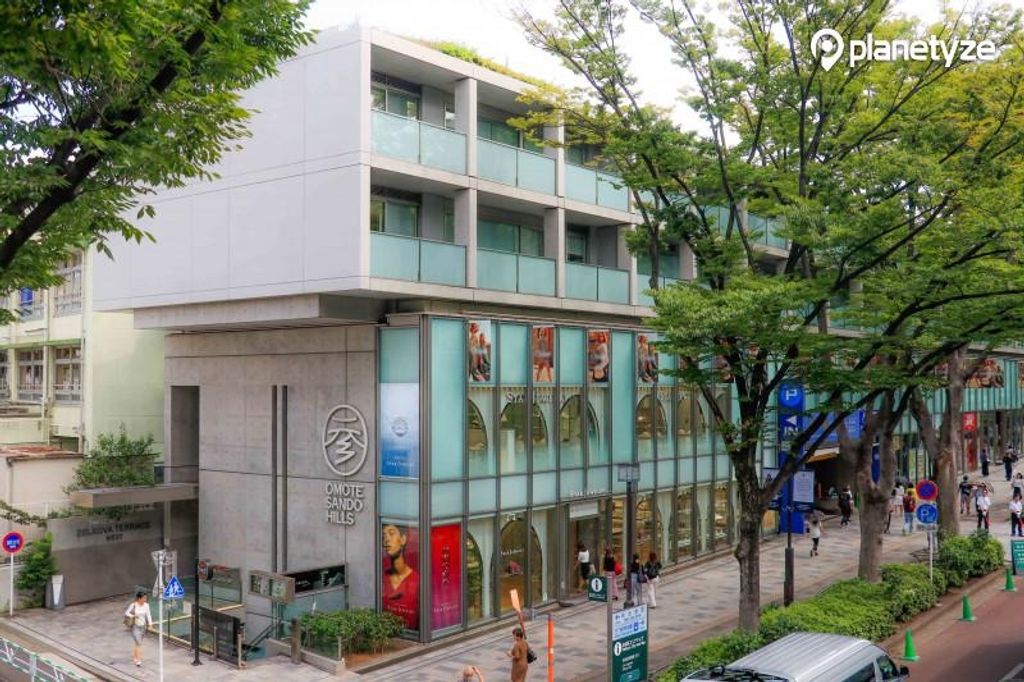 Gaienmae is perhaps the prime neighborhood to stay in during the Tokyo 2020 Olympics because it's home to the Olympics stadium, which of course hosts the opening and closing ceremonies and serves as the general Tokyo 2020 epicenter. Across the street from the Olympics Stadium is the Japan Olympics Museum, which just opened in September 2019 and chronicles not only Japan's Olympics history—they hosted the Winter Olympics in Sapporo in 1972 and Nagano in 1998—but also highlights Olympic contributions from around the world. The museum also includes a VR experience wherein visitors can try to swim, surf, or stick their landing like Olympians. Admission to the museum is ¥500 for adults and free for kids high school-aged and younger.
Opening hours: 10:00 a.m. to 5:00 p.m. (final entry 4:30 p.m.)
Closed: Mondays (in the case of a public holiday on a Monday, the museum is open; it will be closed on the following day).
(Also closed at the end of the year and the new year period, and for preparing new exhibitions and so on).
Website: Japan Olympics Museum
Address: 4-2 Kasumigaokamachi, Shinjuku City, Tokyo 160-0013
What to do in Gaienmae in 2020:
Indulge in art and architecture
The district of Aoyama and Omotesando in Gaienmae is home to a number of art spots as well as many spectacular structures by some of the world's most acclaimed architects. Browse an experimental exhibition at The Watari Museum of Contemporary Art, in a building designed by Swiss architect Mario Botta. You can also take in world-class architecture while you shop since many of the fashion buildings are products of elite architectural minds.
Eat all you can at Taiwan Festa 2020
Featuring sweet and savory food stalls, cooking workshops, traditional music, and dance performances, the Taiwan Festival Tokyo takes to Yoyogi Park. The superstar of the event will be the gastronomy portion with an array of food stalls mimicking a Taiwanese night market—which is an excellent way to spend a warm, Tokyo summertime evening.
The festival aims to maintain a strong relationship between Japan and Taiwan, as well as to increase tourism, notably through a real-life experience of Taiwanese culture. The event was originally created in 2011 to celebrate 100 years since the formation of Taiwan but was met with such enthusiasm that it has returned every year since.
Date: Late July
Venue: Yoyogi Park Events Square
Address: 2-1 Yoyogikamizonocho, Shibuya City, Tokyo 151-0052
Visit Beer Garden in Gaienmae
Beer garden in Gaienmae is well-known for its name - "forest beer garden" and it is the location where the locals and tourists repeatedly come over every year. Making a reservation in advance is recommended. Why? Unlike the normal beer garden in central Tokyo, this beer garden is surrounded by thick trees so that you can enjoy outdoor BBQ the cool breeze and the breath-taking panorama night view while you are in Tokyo.
Date: Late May - Late September
Venue: Forest Beer Garden
Address: 14 Kasumigaokamachi, Shinjuku City, Tōkyō-to 160-0013
What to eat in Gaienmae in 2020:
La Coccola
Try La Coccola, a Japanese-Italian fusion restaurant—which is a big thing in Tokyo. The chef uses his background in Italian and Japanese cooking to transform and elevate the ingredients. The dishes change according to the chef's inspiration so you'll be able to taste something new each time. Try one of the authentic Italian set lunches, all fixed at a very reasonable 1,000 JPY.
Open: [Weekday] Lunch 11:30 am - 2:30 pm (L.O. 2:00 pm), [Dinner] 6:00 pm onwards (L.O. 11:00 pm), [Saturday] Dinner 6:00 pm onwards (L.O. 11:00 pm)
Closed: Sunday, National Holidays
Average price: [Dinner] 4,500 JPY / [Lunch] 1,000 JPY
Address: 3 Chome-42-3 Jingumae, Shibuya City, Tokyo 150-0001
Shinjuku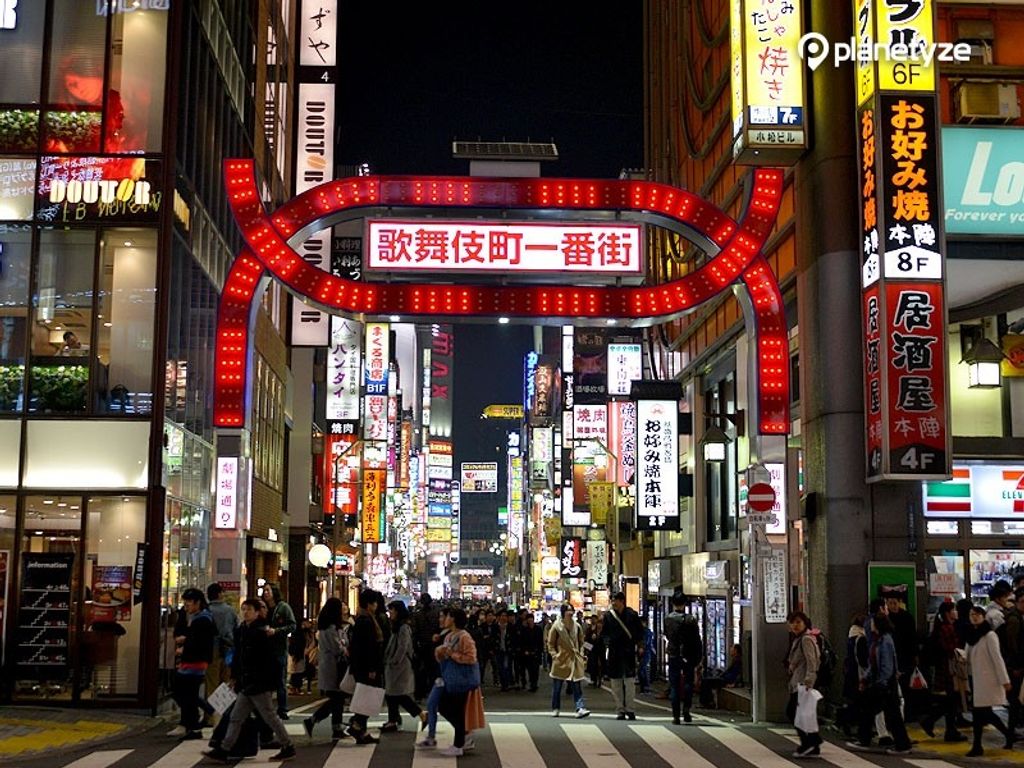 In Shinjuku, you'll find the Tokyo Metropolitan Gymnasium, which hosted gymnastics, water polo, and indoor swimming races during the 1964 Olympics. In 2020, it will host table tennis. Shinjuku is also walking distance to the Tokyo 2020 Olympics Stadium and Japan Olympics Museum. If you're interested in fully exploring Shinjuku, consider hiring a local guide to show you around. Broaden your experience by seeing Shinjuku from the perspective of a local and discover hidden gems that you would never find in a tour book.
Things to do in Shinjuku in 2020:
Visit Hanazono Shrine Antique Market
The Hanazono Shrine's flea market is another one of the largest and most popular in the city, held in one of Tokyo's most famous entertainment districts—Shinjuku. The shrine which has been dubbed "The Guardian of Shinjuku", is a stunning example of ancient Japanese architecture that is strikingly juxtaposed against the high-rise nightlife hub of Kabukicho just a stone's throw away.
If this market tickles your fancy, then the good news is that it runs on a weekly basis. It kicks-off every Sunday at around 6:30 am, lasting until around 3 pm that day. Here you will find between 25 and 30 individual booths peddling an assortment of goods, with particular emphasis on antiques. Whether you want to pick up some vintage coins, get your hands on some traditional hand-woven Japanese garments, or nab yourself a bargain on furniture that displays Japanese wood-craftsmanship at its finest, you're in the right place.
Start/End Time: 6:30am – 3:00pm
Address: Shinjuku 5-17-3, Shinjuku-ku, Tokyo
What to eat in Shinjuku 2020:
Head to Shinjuku Golden Gai
When salarymen and career women finish work, they love to indulge themselves in an after office hours drinking session. You will find many of them scattered around Golden Gai, an epic place for beer and food lovers. If you are looking for things to do in Shinjuku at night, Golden Gai is the perfect place to be.
Shibuya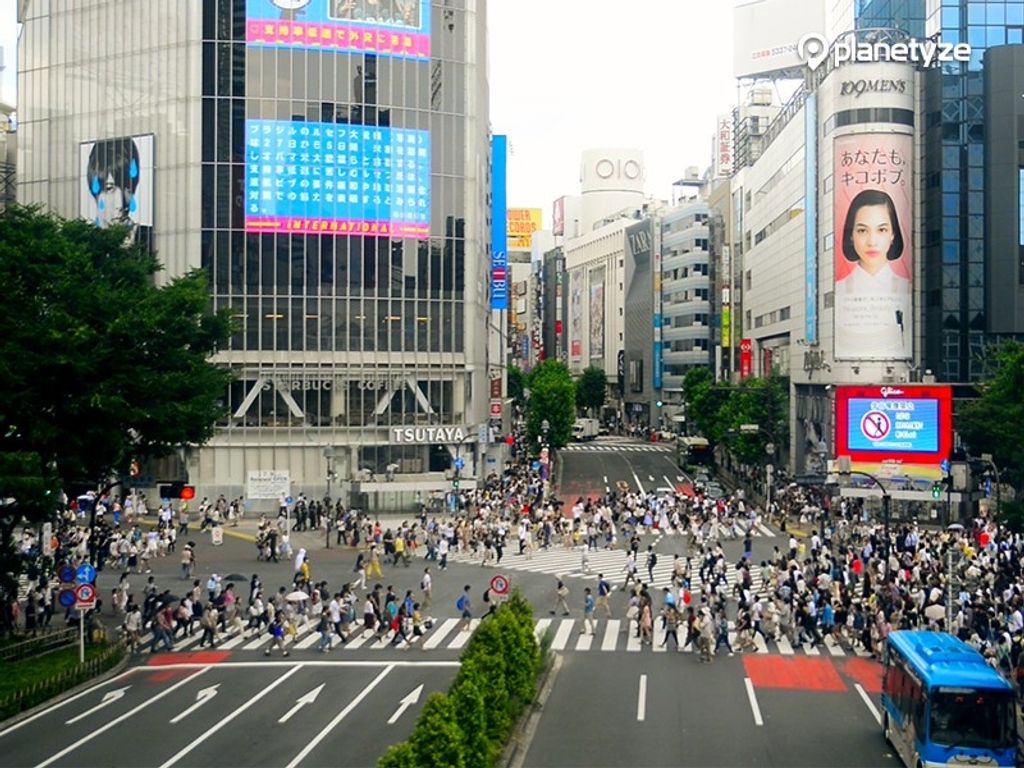 Shibuya is home to Yoyogi National Gymnasium where the Tokyo 2020 Olympic Handball games will be played.
What to do in Shibuya in 2020:
Travel into space at Cosmo Planetarium Shibuya
You don't need to be an astronaut to see what space looks like at Cosmo Planetarium Shibuya, where 120 visitors can board a space flight in front of a 17-meter domed screen during one showtime. On the one hand, the optical projection system reproduces the beautiful starry sky, while the digital system uses high-resolution computer graphics to take viewers around space. Don't forget to check out the lobby exhibition outside of the dome displaying astronomical information and pictures. Enter the planetarium, a dome-shaped room designed to project star constellations on the ceiling—all with the added bonus of air-conditioned comfort (and no bugs)! If you're in the Shibuya area and you're looking for a cheap activity that's a million miles away from the usual hustle of the Hachiko Memorial, the Cosmo Planetarium is well worth the 600-yen entry!
Pricing: Tickets cost ¥600 for adults and ¥300 for children. All tickets are general admission, so there's no way to reserve a specific spot, but all the seats are comfortable, fully reclining affairs.
Opening hours: 12:00-20:00 (Tuesdays, Wednesdays, Thursdays, Fridays)
10:00-20:00 (Saturdays, Sundays, Holidays)
*Changes depending on the season and/or time period
Closing days: Mondays, New Year's holidays. If a scheduled closing falls on a public holiday, the facility will remain open on the holiday and close the next day.
Website: Cosmo Planetarium Shibuya
Address: 23 Sakuragaokachō, Shibuya City, Tōkyō-to 150-0031
What to eat in Shibuya 2020:
Start with Afuri
Afuri is a must-try ramen joint in Shibuya. They are here to change what you think of ramen, forever. Afuri offers authentic Japanese Ramen cooked with the finest ingredients such as meat, seafood, regional fresh vegetables and pure spring water from Mt Afuri. No-frills, no reservations, perfect for the health-conscious!
Website: AFURI
Opening hours: 11:00 am~5:00 am
Budget: Less than 1,000 JPY
Access: 〒150-0013 Tokyo, Shibuya City, Ebisu, 1 Chome−1−7 117ビル 1F
Ginza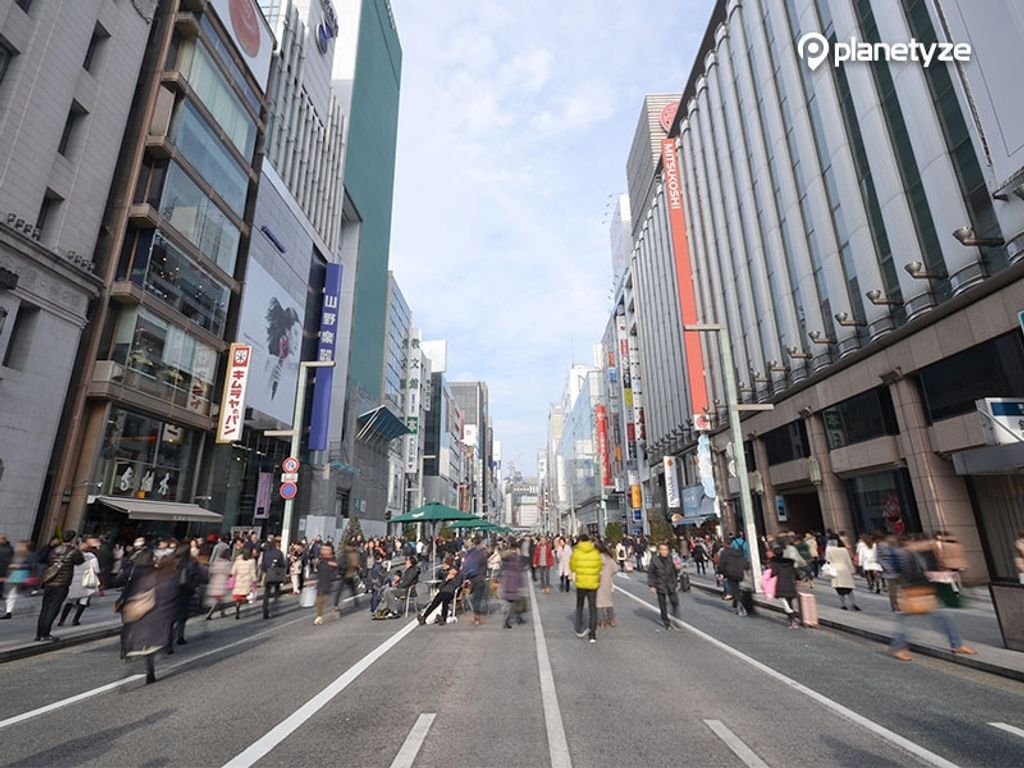 Ginza gets Tokyo 2020 Olympics spectators fairly close to the Tokyo Bay Zone, which occupies the eastern-most part of the city. It's where you'll find the Tokyo Aquatics Center, Ariake Arena (volleyball), Tatsumi Water Polo Center, Shiokaze Park (beach volleyball), and Ariake Gymnastics Center, among other venues. Ginza is known for its shopping, dining, and entertainment. With so much to see and do, consider sending a request to us here at TripleLights and we can help you sort out your itinerary.
Things to do in Ginza in 2020:
Visit the Tokyo Metropolitan Police Museum
The Tokyo Metropolitan Police Museum is a place to honor the men in blue. Within the museum is everything to help you understand why Tokyo is one of the safest cities in the world. Since you can learn all about the history and activities of Japanese police, it's especially popular with children. At the entrance, Pipo-kun, the mascot of the Tokyo prefecture, greets visitors. And for the little visitors, the museum offers free uniforms loans, to proudly wear and to pose on the vehicles exhibited: a motorcycle, sidecars, and even a helicopter. But it is mainly the games that attract visitors here. Between the memory game of criminal faces and fun fact quizzes, the most fun is probably driving simulator that lets you take the wheel of a police car.
Website: Tokyo Metropolitan Police Museum
Opening hours: 9:30 a.m. - 5:00 p.m.
Closed on Mondays (or the next day if falling on a national holiday) and Year-end and New Year holidays.
Address: 3-5-1 Kyobashi, Chuo-ku, Tokyo
What to eat in Ginza 2020:
Eat at Bulgari for Afternoon Tea
If you're going to go all the way to Ginza, why not have a slightly luxurious time at a cafe? It is a perfect space to sneak out of the busy shopping district. There are 14 different items in this 3-layered box, from sweets to savory foods, to scones, making it just like a precious treasure box.
Afternoon Tea is available from 11:30 to 17:00 (Last Order 17:00)
Website: Bulgari
Address: 2 Chome-7-12 Ginza, Chuo-ku, Tokyo
Make the most out of your Tokyo 2020 trip!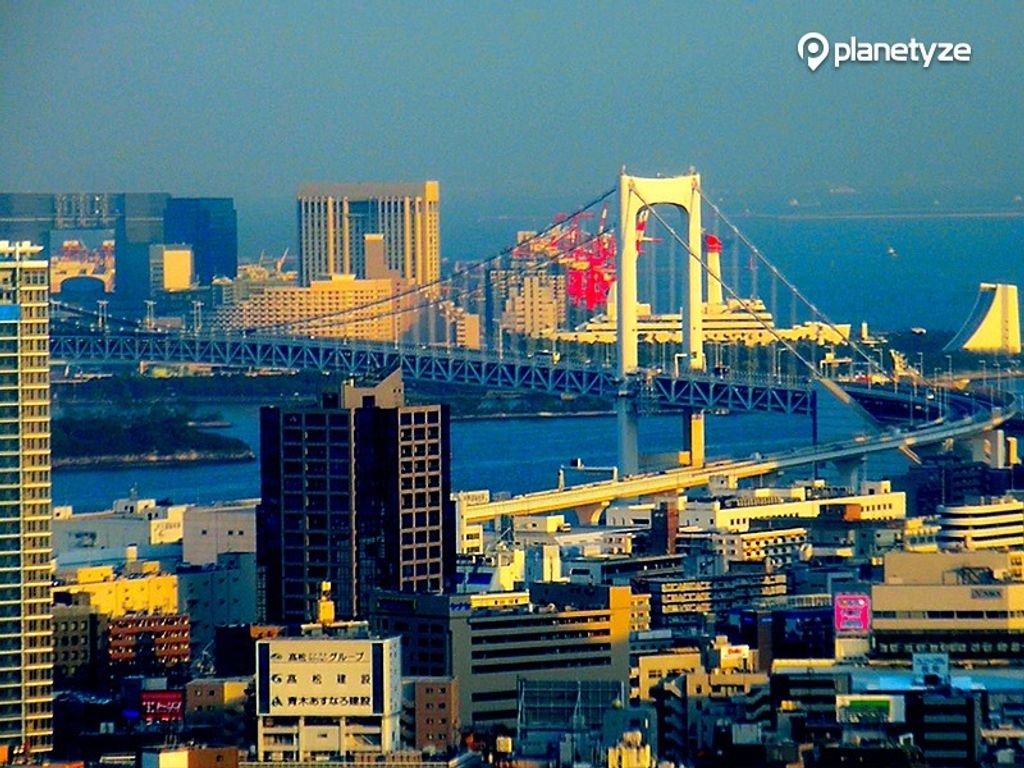 To make sure that you are not missing any great attractions of Tokyo during the Olympics season when you are traveling, let us help you! TripleLights is a private tour service company, which offers you a chance to customize your trip! If your next travel destination is Tokyo, you can check out our website for more exciting tours around Tokyo. Furthermore, you will definitely enjoy having a local tour guide, who can make your traveling experience extra special! You can also take a look at our local tour guides or Japan tours to help you decide where to visit in this amazing country. If you want to explore traditional Tokyo in a single day without the hassle of public transportation, we have got you covered with our tours with private transportation!
Most importantly, to save your time, you can simply ask for a tour itinerary using our request for tour service.
In sum, whether you stay in Tokyo until the Olympic closing ceremonies on August 9, or you opt to visit Tokyo's surrounding prefectures after catching the gymnastics all-around final, the opportunity for adventure in Japan is endless. With its vibrant cities, tucked-away cultural enclaves, and of course, the country's captivating natural beauty, we should expect Japan to flaunt its sophisticated infrastructure, accommodations, technology, and entertainment to woo visitors and businesses. All of this and more will be on full display heading into the Tokyo 2020 Olympics! Why not join the throngs of world citizens heading for Japan? Come early! Stay late! Take a look around!
Recommended Blogs:
Tokyo 2020 Olympic Venues - What To See and Do
13 Best Japan Tours & Tips by Local Guides
Top Japanese Culture: 5 Traditions You Must Try in Japan
Complete Guide to Sensoji Temple: Asakusa in Tokyo
Shinjuku Gyoen Park: Tokyo Top Park You Must Visit