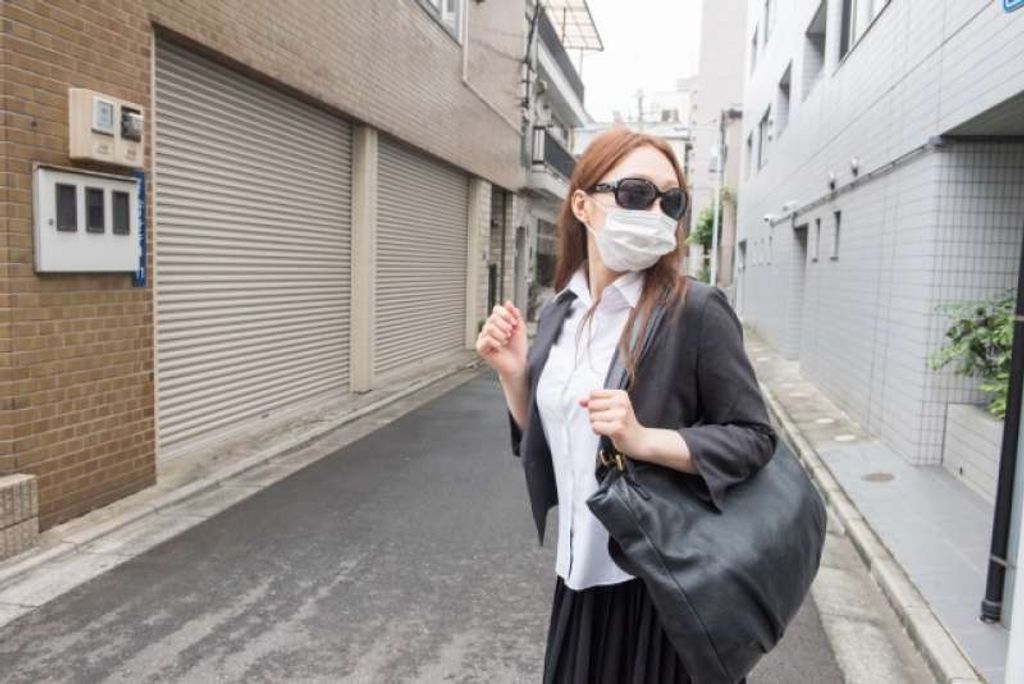 Really a lot of my guests from abroad asked me "Why so many young women wear mask?" Actually, really a lot of people in towns and trains wear mask in Japan. It might look a little bit of strange from travellers. Some of them was even afraid of epidemic of flu. However, as a matter of fact, most of women (who wear mask) don't suffer any kind of sickness.
I think it is a fashion of recent 10 years. There might be a couple of reasons. 1. a kind of clean-freak. 2. spread of hay-fever.
Actually, air of cities in Japan is not so clean. In particular on the high-way or the city center, we feel air dust every time. If you stand in the town of Tokyo, your nostril might be blackened a little bit. I think women is kind of people always want to be clearn. That kind of desire makes them wear mask, I think.
Another reason, hay-fever (in Japan it is called 花粉症 or Kafun-sho), spread in this country year by year. In particular in spring, pollen of cedar trees fly and almost cover this country. Really a lot of people have trouble of sneezes and nasal mucus.
Recently, not only medical mask but also fasionable colored mask appeared. We can say masks may become one of the beauty of Japan.