The festival
is held in Nishinomiya shrine on the 10th of January. It is called "TOKA EBISU Festival."
EBISU
is a Japanese God, one of the seven fortune deities. He is considered to be a god of fishery. A big tuna is dedicated to the shrine.

Ebessan
is a nickname of Ebisu. He is also considerd to be a god of business prosperity.
Therefore people buy Ebisu doll to pray for the prosperity.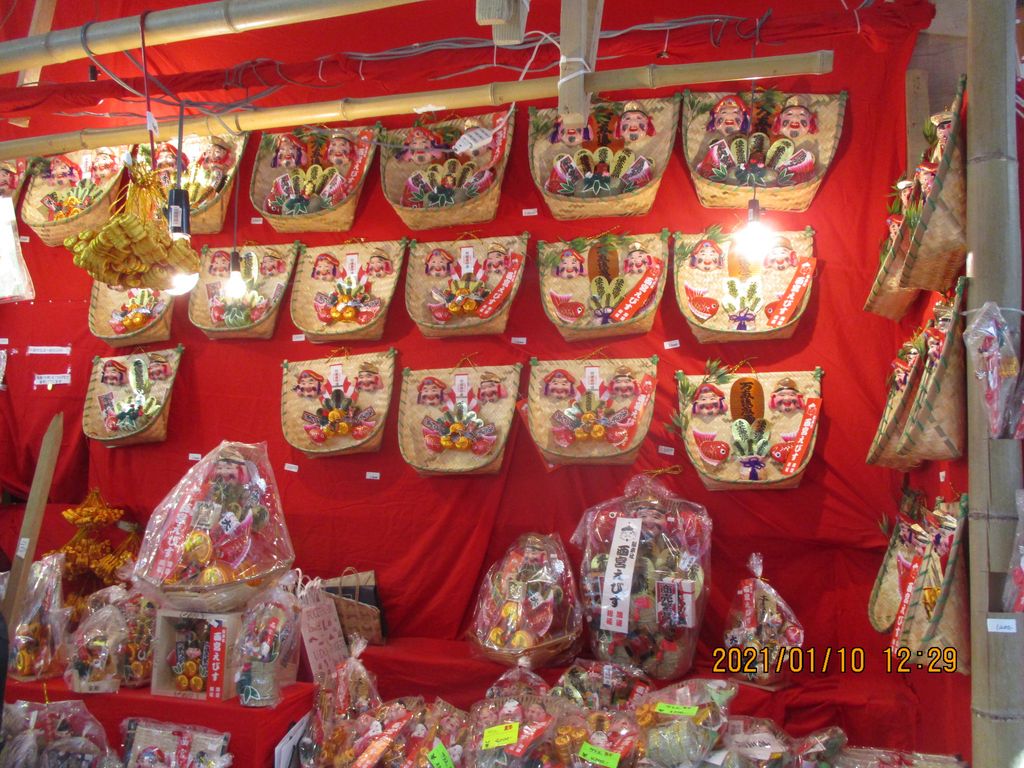 Of course I bought a big bamboo decoration to pray for the exterminatin of corona virus and coming back to normal life.
Thank you.