In Tokyo there are a lot of sightseeing spots. This article introduces three sightseeing courses.
■ Tokyo sightseeing course 1
Sumida river area 9:00am~16:00pm
9:00 meet at your hotel
9:40 Tsukiji fish market
It is the world largest fish market. The "inner market" is the licensed wholesale market, where auctions of fish take place and over 900 dealers operate small stalls. It opens early in the morning (except Sunday, holiday and some Wednesday) at 3:00 am. The "outer market" is a mixture of wholesale and retail shops including sushi restaurants.
Recently, the Tokyo metropolitan government announced that they will move the inner market to the Toyosu waterfront district in early Octover. The new market will open Oct. 11, 2018.
The old site will be redeveloped as a transport hub for the 2020 Tokyo Olympics and Paralympics. The outer market will continue there.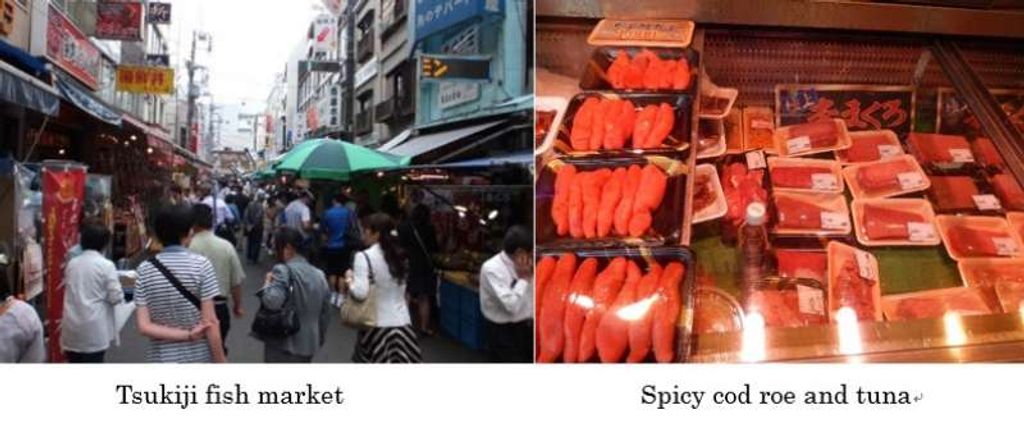 11:00 Hamarikyu garden
The garden is located near the Tsukiji fish market. There are beautiful Japanese gardens and a pier of the Sumida river cruising ship (admission 300yen). (more about Hamarikyu)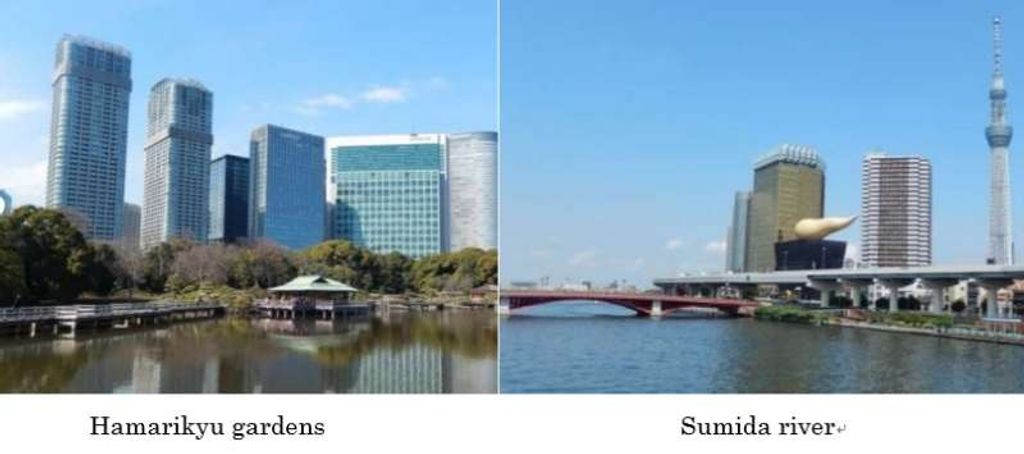 12:00 Sumida river cruise
To Asakusa, we take the Sumida river cruise. (740 yen, 60 min. )
You can relax and enjoy beautiful scenery including 12 bridges, the Tokyo Sky-Tree, water front buildings, and traditional neighborhoods of Tokyo.
13:00 Asakusa
have lunch and see the popular Senso-ji temple and Nakamise shopping street. (more about the Sensoji temple)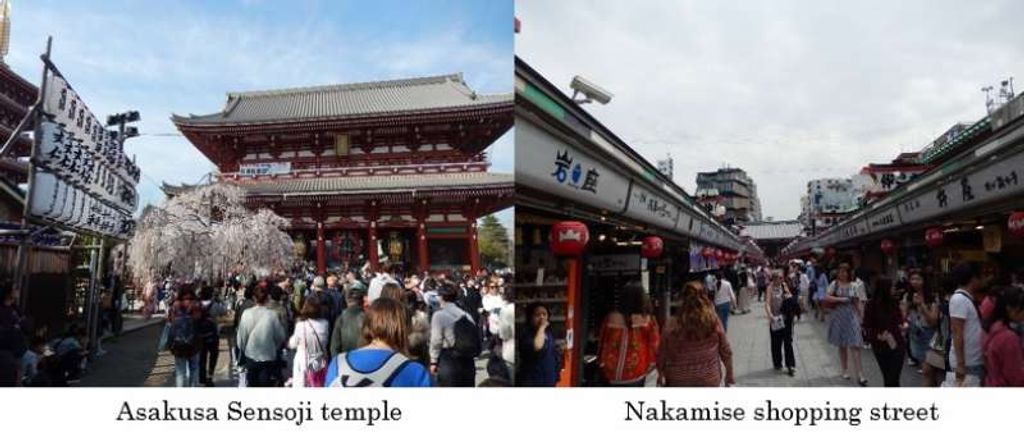 16:00 back to your hotel
■ Tokyo sightseeing course 2
Ueno, Tokyo tower and Meiji-jingu shrine 9:00am ~17:00pm
9:00 meet at your hotel
10:00 Ueno park
10:15 Tokyo national museum
The large museum is located in the Ueno park. (admission: 620yen)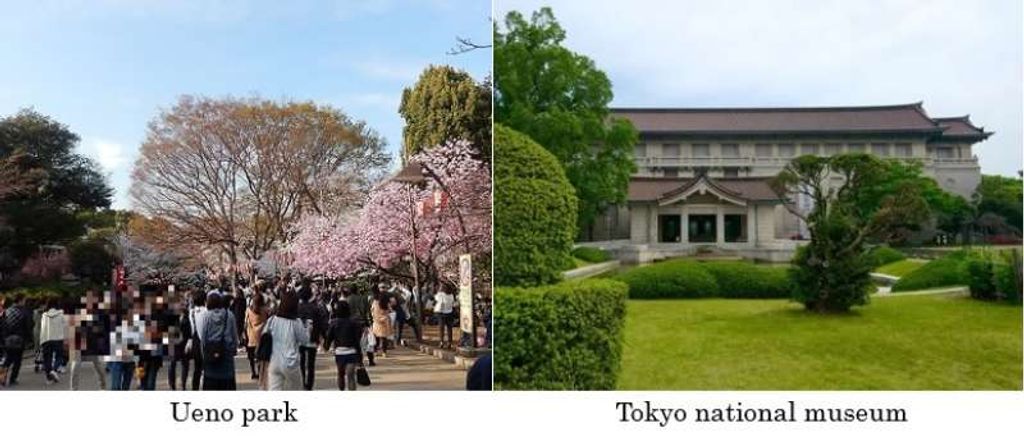 13:30 Tokyo tower
see the city's panoramic views from the 150 m (500 ft) observatory deck. (admission: 900 yen)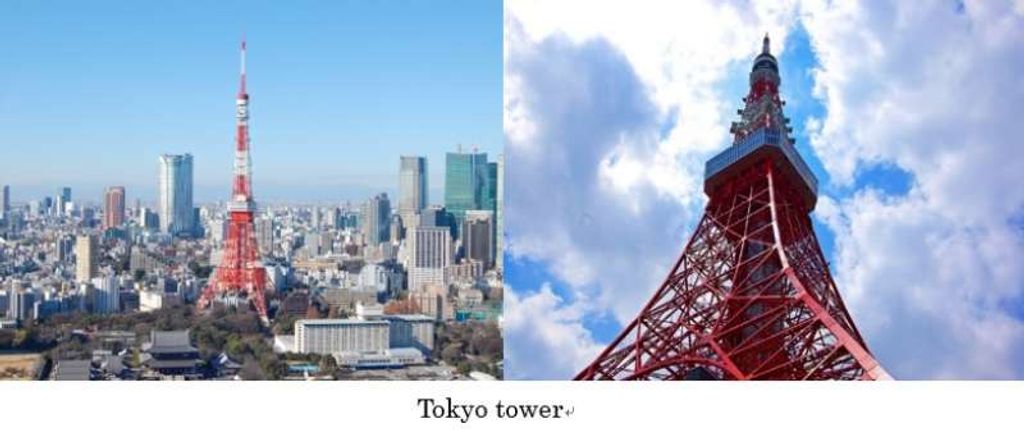 15:20 Meiji-jingu shrine
see my article on the Meiji-jingu.
17:00 back to your hotel
■ Tokyo sightseeing course 3
Imperial palace and Ginza 10 am ~5:30pm
10:00 meet at your hotel
10:50 Imperial palace
The Imperial palace used to be the Edo castle that was the Tokugawa Shogun's residence. The Meiji Restoration took place in 1868, when the Shogunate came to an end and the imperial rule was restored. The Emperor's family has lived in the palace since then.
The palace buildings cannot be seen from outside, but you can see remains of the castle including turrets and rock walls along moats. The Palace area is very spacious and cars are prohibited to enter. So, it takes about 10 min. to walk from the Nijubashi bridge to the Otemon gate of the east gardens which is closed on Monday and Friday.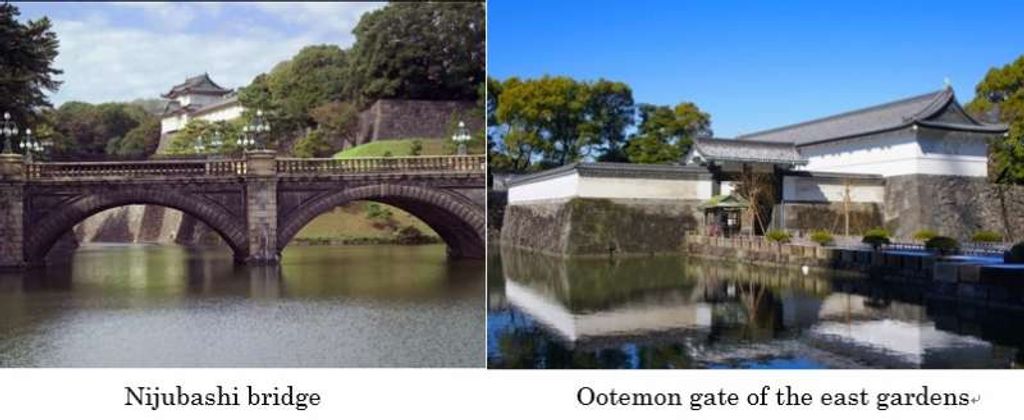 13:00 East Ginza
have lunch and visit the Kabuki-za theater to see its gallery (admission: 600 yen) and souvenir shops.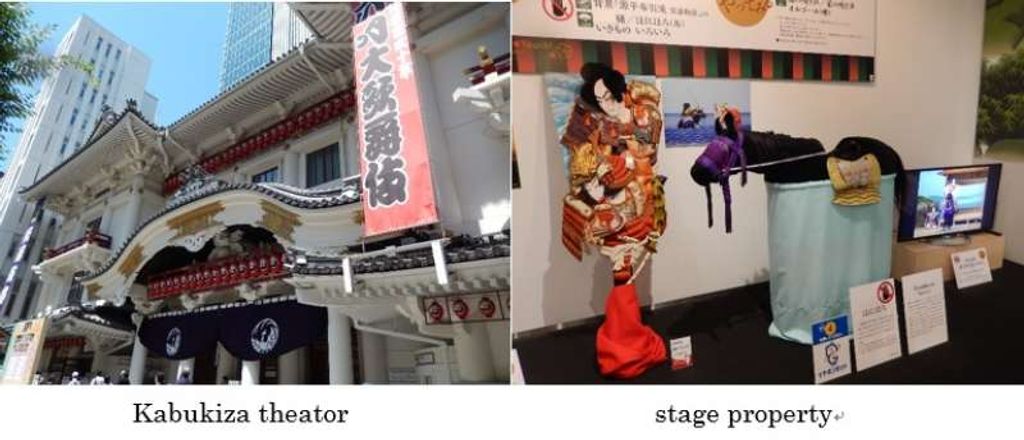 14:40 Ginza
Hakuhinkan Toy park, Mitsukoshi department store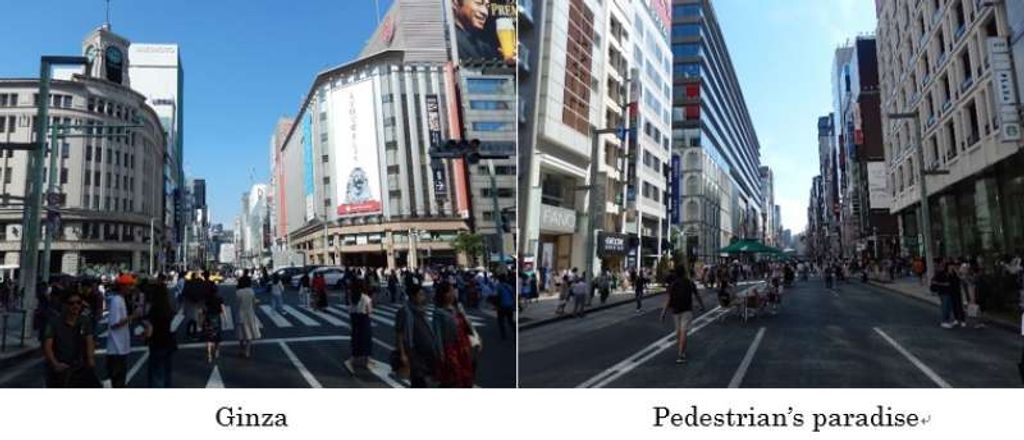 17:30 the tour ends