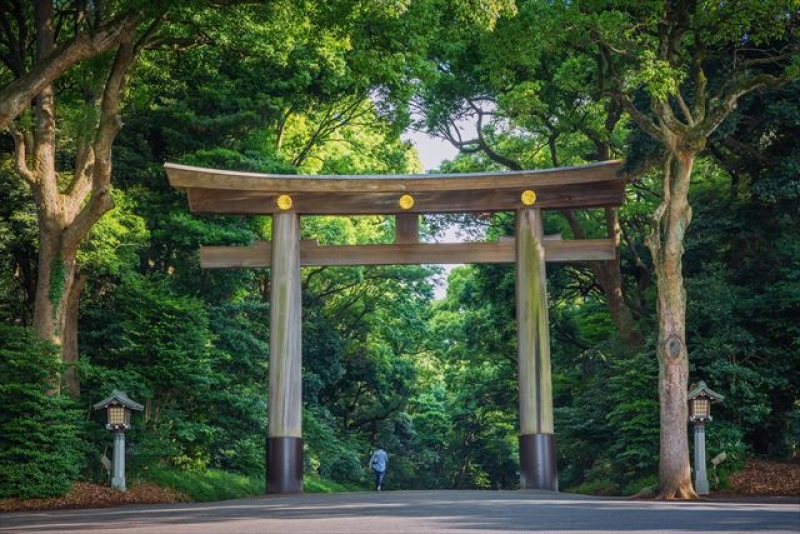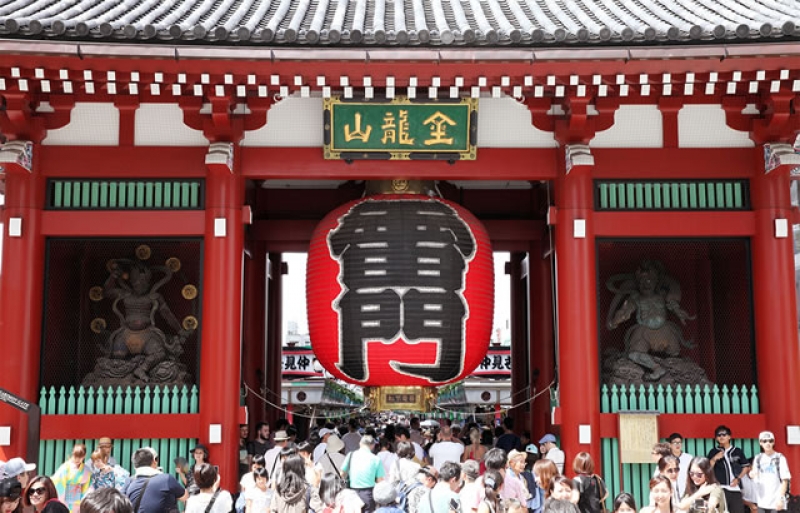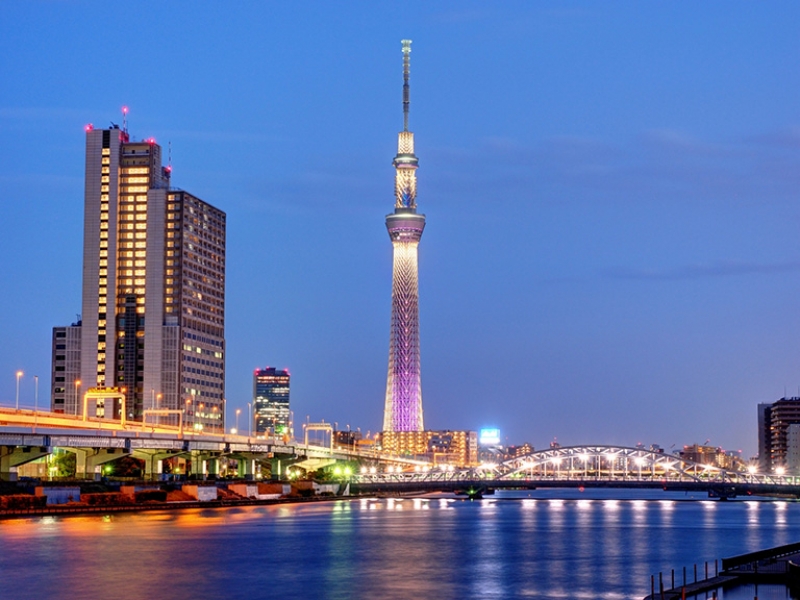 One of the TV stations in Tokyo broadcast in November 2018, Top 20 places to visit in Tokyo which is very popular among tourists from overseas. I made comments on the top 10 places. 
   I, Masato, a National Tour Guide, am ready to bring you to some places you want, please contact me. You can check the details of the places on the internet.
   You can also see my video message on the web site of TripleLights, https://triplelights.com/profile/2929
Those sites are;
1. Sensoji Buddhism temple in Asakusa. 
     The temple is the oldest in all of the metropolitan Tokyo area. Asakusa was the name of the town developed around the Sensoji temple from the start of the Edo period (1603).
2. Meiji-Jingu Shinto Shrine. 
     It is consecrated to Emperor Meiji and his consort. It was completed in 1927. The shrine receives 3,300,000 people for the Hatsumode, the first visit of New Year on January 1, 2 and 3.  
* Key point to understand two religions in Japan, Shinto, and Buddhism;
Basically Japanese believe Shinto from the origin of the nation. Buddhism has brought to Japan in the six century. After then the two religions have been co-existed in Japan with no problem and no religious battle. Japanese people are not divided into the sect group of Shinto or Buddhism. We Japanese believe the two religious calmly in mind. We go to Shinto shrine on a happy occasion and Buddhism temple in a sad.
3. Ginza.
     It is well known as a highly exclusive shopping area.
4. Tokyo Sky Tree.
     It is the tallest broadcasting tower, 634 m high fro see level. Completed in 2012 after 4 years construction.
5. Tokyo Tower.
     Completed in 1958, 333 m high. Although one part of Tokyo Tower's role as a broadcast tower was transferred to Tokyo Sky Tree, it continues to function as a back-up communications structure.
6. Tsukiji fish outer market.
   It consists of many retail shops and restaurants along narrow streets. You can eat fresh and processed seafood at small restaurants which are usually open from 5:00 in the morning to around noon because they are originally for workers of the fish market. 
7. Tokyo railway station.
   Tokyo Station has served as a major hub of the nationwide railway network in Japan since it opened in 1914 and functions as the center of Tokyo. In 2012, the Tokyo Station building, which is designated as an important cultural property of Japan, was successfully preserved and restored to its original state. Tokyo Station embodies harmony between the past and future.
8. Imperial Palace.
   The current Imperial Palace is located on the former site of Edo Castle in the center of Tokyo. It is the residence of Japan's Imperial Family. The palace was once destroyed during World War Two, and rebuilt in the same style, afterward.
Visitors can view the Nijubashi, two bridges, from Kokyo Gaien park.
Adjacent to the inner grounds of the palace is the Imperial Palace East Gardens which are open to the public throughout the year.
9. Mt. Takaosan.  599 m high.
   Mount Takao (Takaosan in Japanese) is one of the closest natural recreation areas to central Tokyo, offering beautiful scenery, an interesting temple, and attractive hiking opportunities.
   You can go up to the summit of the mountain on foot or by cable car. Near the cablecar's top station, there is an observation deck from where you can look out over Tokyo, while the summit offers views of Mount Fuji on clear days. 
10. Odaiba
Odaiba is a popular shopping and entertainment district on a man-made island in Tokyo Bay. It was originally created by the Edo shogunate (1603-1867) to protect Edo (now Tokyo) from the threat of marine attacks. Odaiba has combined a prefix of the polite word "O" and Daiba which means literally fort.
11. Roppongi Hills
12. Togoshi-Ginza
13. Jindaiji temple
14. Yanaka
15. Sumidagawa river
16. Ameyoko
17. Shinjuku-Gyoen
18. Kappabashi Kitchen gears
19. Katsushika-Shibamata
20. Kagurazaka  
Please feel free to ask me anything regarding the article. 
Masato, a certificated National Tour Guide, TripleLights.
Did you like my article?
You can send me a message to get a customized itinerary and quotation for an unforgettable experience. Let's explore Japan Together.
I'll be waiting for you, so please check my profile and get your trip plan now