Recommended annual ceremony "Karuta-hajime-shiki" held at Yasaka shrine on 3 January
(Ceremony of the first Karuta play of the new year)
Children in court costume played traditional card game called "karuta" on the stage of Yasaka shrine.
Since the card features historical "waka" poem, it is a good education to learn about ancient poem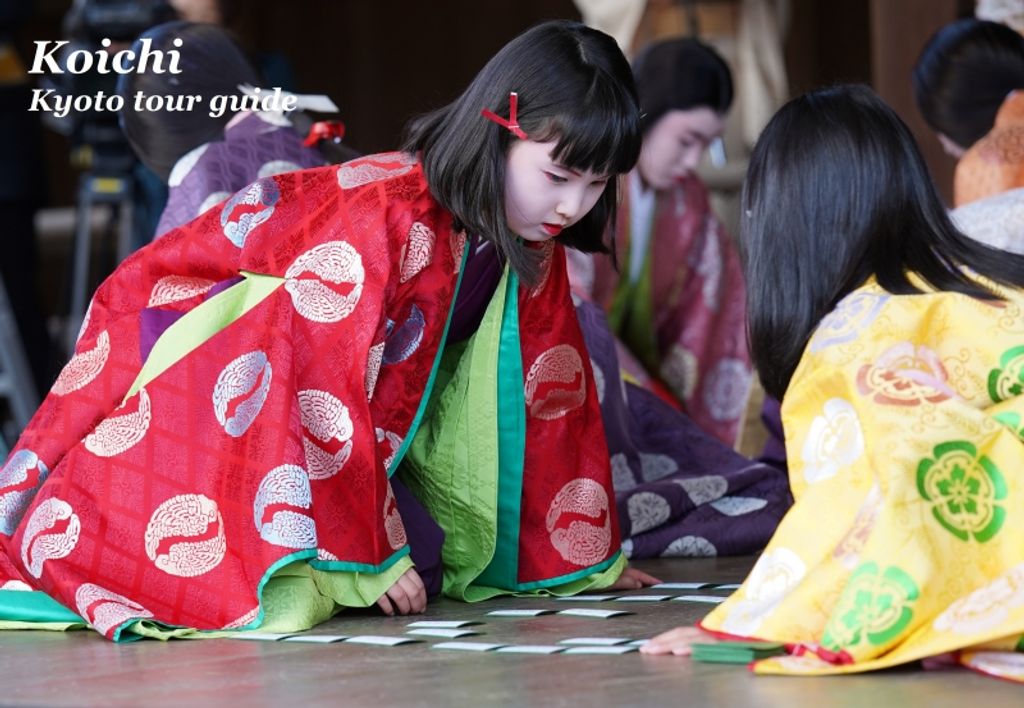 "Karuta" traditional card game players in court dress of noble women.
Originally aristocrats used pairs of clamshells instead of paper made cards.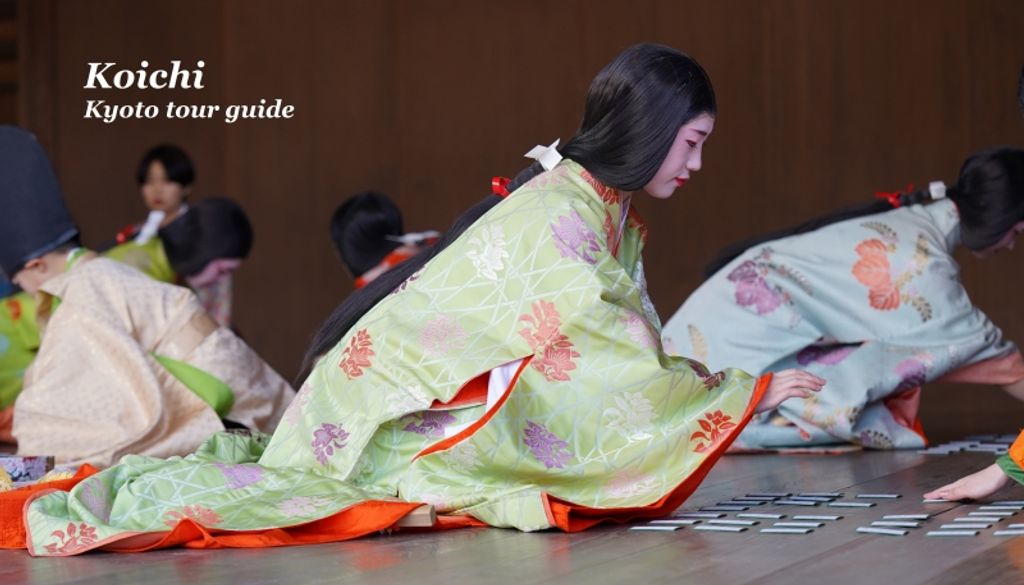 Martial Arts on a Mat
As soon as reciter read out the "waka" poem,
players competed to grab the corresponding card that has the second half of the poem printed on it.