Early in the morning we arrived at the Tsukiji Seafood Market in the center of Tokyo. It is 4 a.m. we are going to take part in the Tuna Auction Watching. It is still dark outside.
We need to wait to open the door to the auction site around 90 minutes.
When it is 5:20, we moved to the auction site. At there a buyer was checking the tuna very carefully.
He inspected the meat of the tail as that part tells him how fatty the tuna is.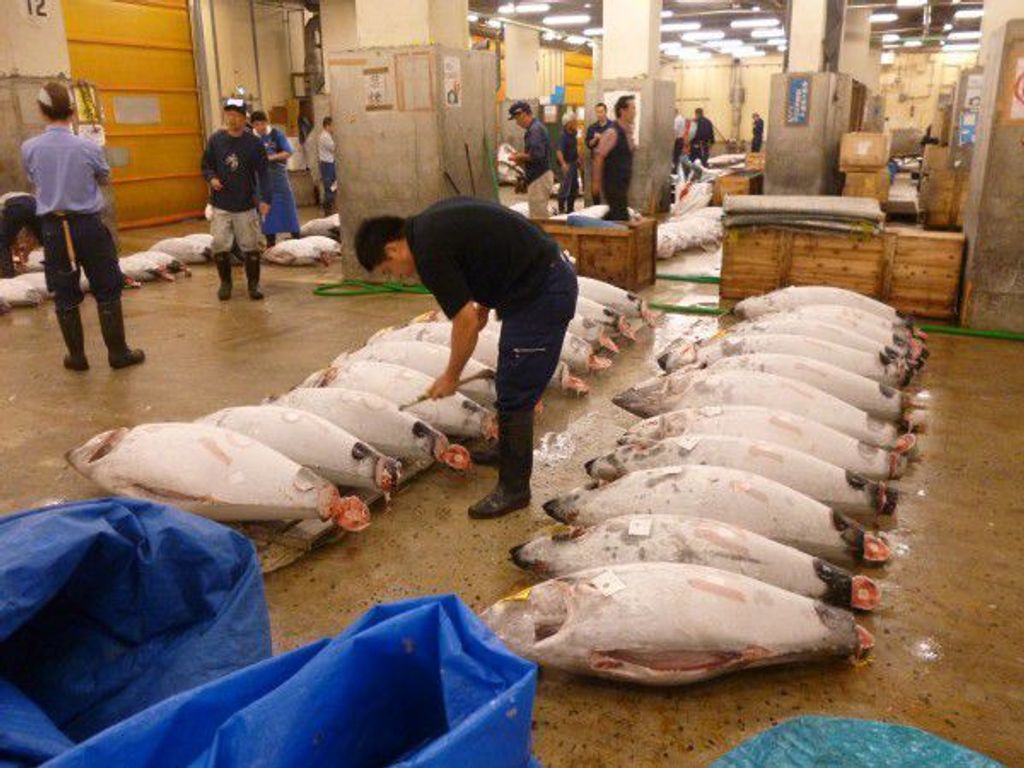 In 10 minutes, it's time to start the Tuna auction!
Auctioneer rings the bell as the sign of the start. He almost shout to the room loudly, many buyers secretly show their finger signs as their price bidding to tunas. Their move is very quickly, only 6 seconds has just taken to one tuna.
Many foreign visitors participate in the watching, they are taking pictures a lot.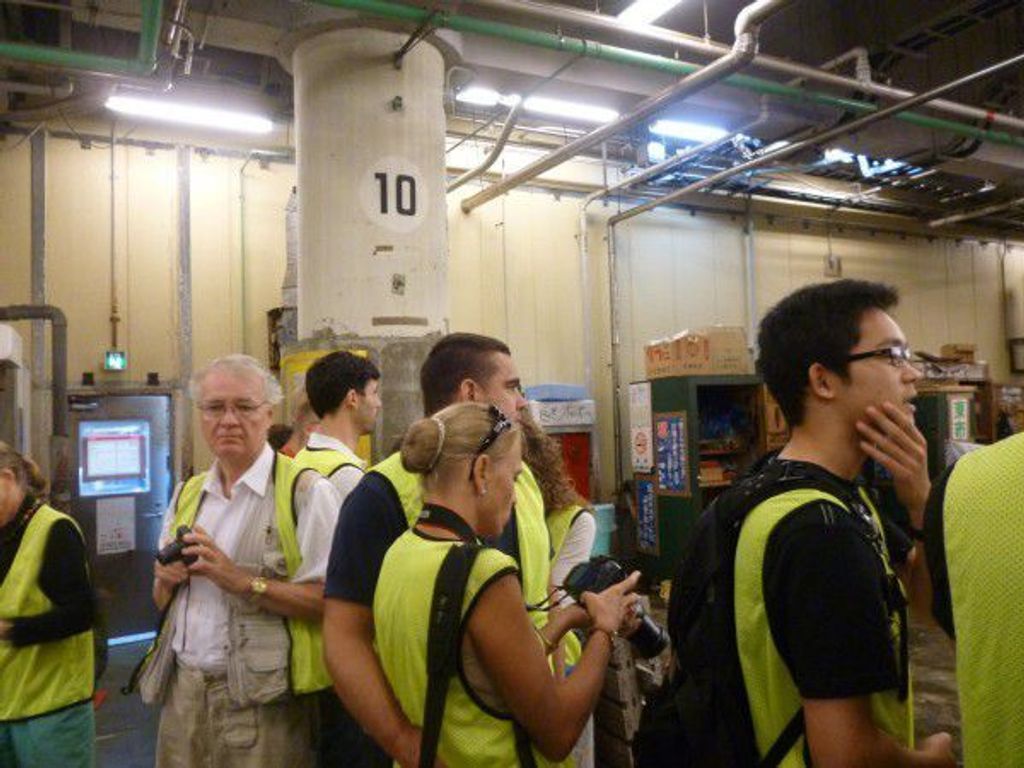 Successfully bid tuna has a sticker with the price, catching place, and weight on its body.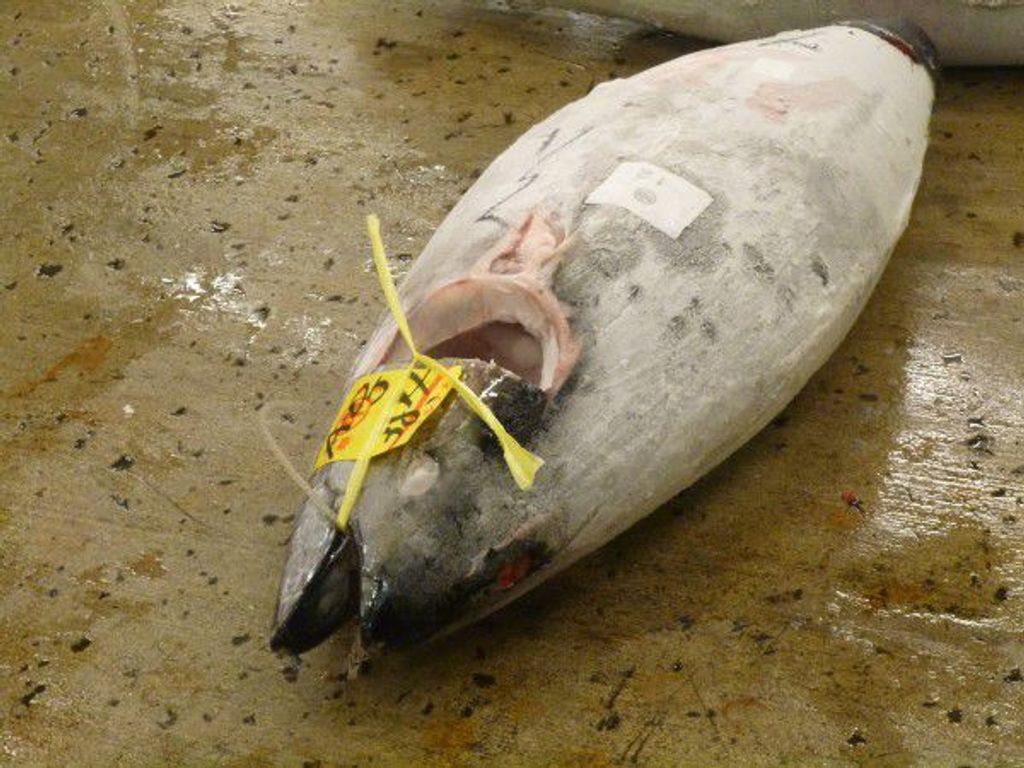 After the auction watching, we go around the outer market. Many stores and restaurants have already opened.
We entered one of the sushi restaurants "Itadori". We can see many kinds of fresh seafoods in front of us. Really delicious sushi goes well with Japanese Sake so much!