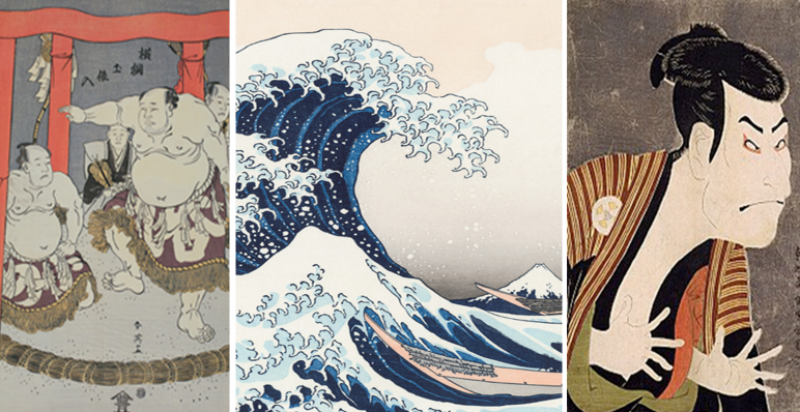 Due to COVID-19 pandemic, Ukiyo-e zoom tailor-made academic tour will be available from worldwide. You can take it at home instantly up to 100 participants on an affordable price which will last for 40 mins. I could accommodate the time on your most convenient time. It's my honor to introduce Ukiyo-e prints which are world-class artworks. 
I'm Mari, a licensed national tour guide in Japan. I have been guiding many art tours in Tokyo for four years. This virtual tour is the almost same contents I have actually guided at Ukiyo-e museums in Japan. 
Ukiyo-e is a genre of Japanese traditional printing which was established and became popular among ordinary people during the Edo period in 17C. Ukiyo-e prints described the life of common people, portraits of Kabuki actors, beautiful women, and famous scenery. Ukiyo-e prints had an especially great influence on Impressionists, such as Vincent van Gogh and Claude Monet. This movement is called "Japonism." 
During this online seminar, I will give a power point presentation for 20 mins including historical back grounds and characteristic features of Ukiyo-e. This is a flexible private virtual tour which will be based on your knowledge level of Ukiyo-e: Beginners who haven't heard Japanese artworks or people who have some knowledge about them or who want to study Japanese Art history in details. 
The other day, I made a trial of this virtual tour with my American friend who is an artist in Los Angles. After my virtual tour, she sent the following comments.
"Thank you so much for tonight's presentation of Ukiyo-e wood block prints. I learned a lot. You did a great job. If I visit Tokyo in future, I would definitely hire you as my tour guide."
I am sure that after taking this virtual online tour, you will be able to know something new and unique which will provide you wider perspectives.  
Since this is a virtual tour, you don't have to travel to Japan. Just click the following site or send to me your inquiries if any.
https://triplelights.com/japan/tour/ukiyo-e-zoom-academic-tour-5341
Did you like my article?
You can send me a message to get a customized itinerary and quotation for an unforgettable experience. Let's explore Japan Together.
I'll be waiting for you, so please check my profile and get your trip plan now