We went to Mount Fuji by Fuji Excursion (Fuji Kaiyu) Limited Express on December 30, 2022.
It is direct one going from Shinjuku to Kawaguchiko in two hours but as it only three cars it is often booked up.
So if you book at the very last minute you might need to stand all the way, so please book the tour well in advance.
When you book the seats, if you can get seat D, you can take pictures like below after Tsurubunka Daigaku Mae (a station for a public university).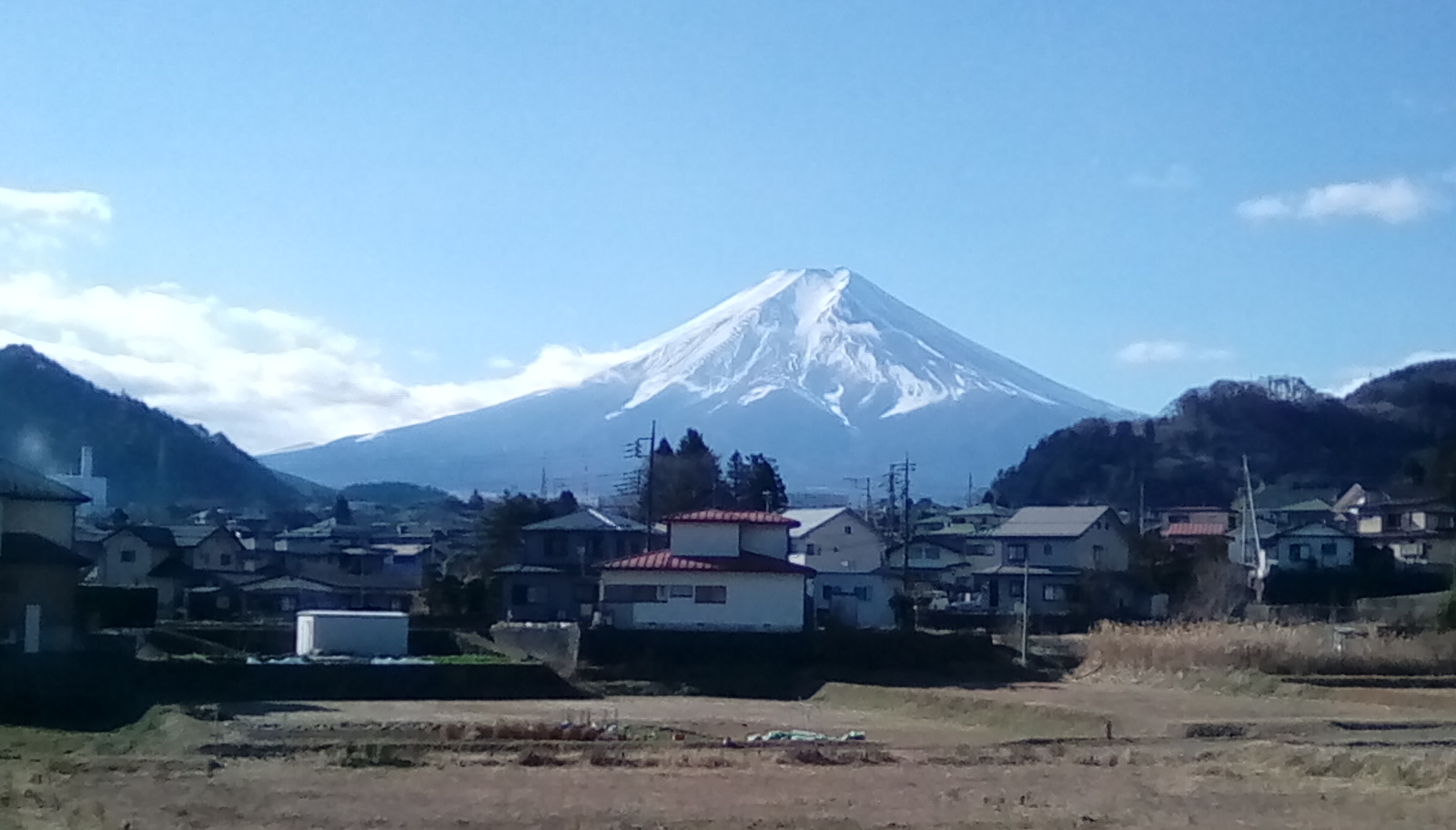 We got off at Shimoyoshida Station at 10:10 for Chureito Pagoda, which became the cover of the Michelin Guide.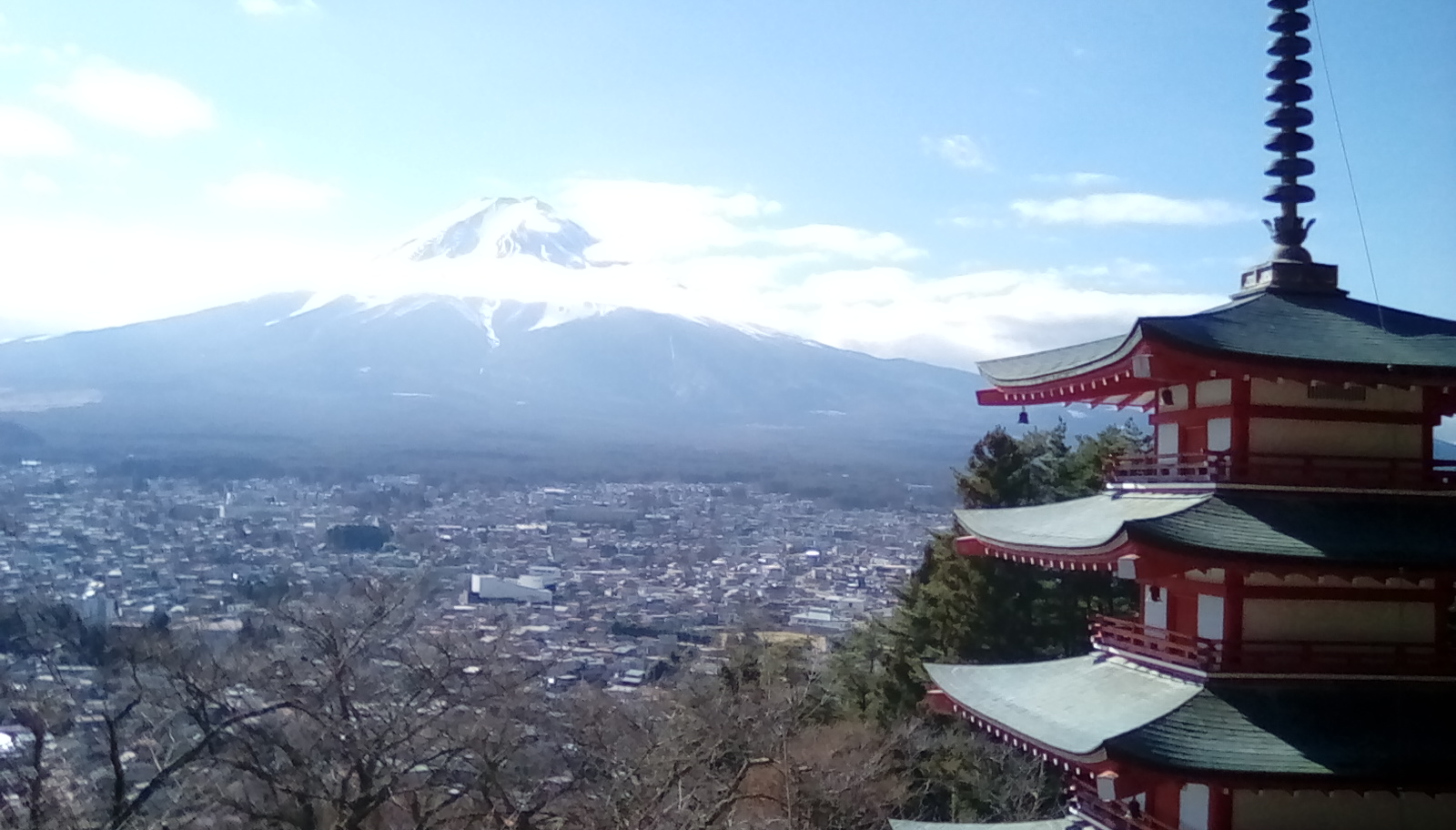 It is a five story pagoda in the memory of the people who lost their lives during the wars, which was completed in 1962.
There are more than 394 steps of stairs to climb after the name of Princess Sakuya, the deity of Mount Fuji.
After we enjoyed the great view, we had Yoshida no Udon (noodles) at a local restaurant for lunch. Yoshida no Udon is the soulfood of this area.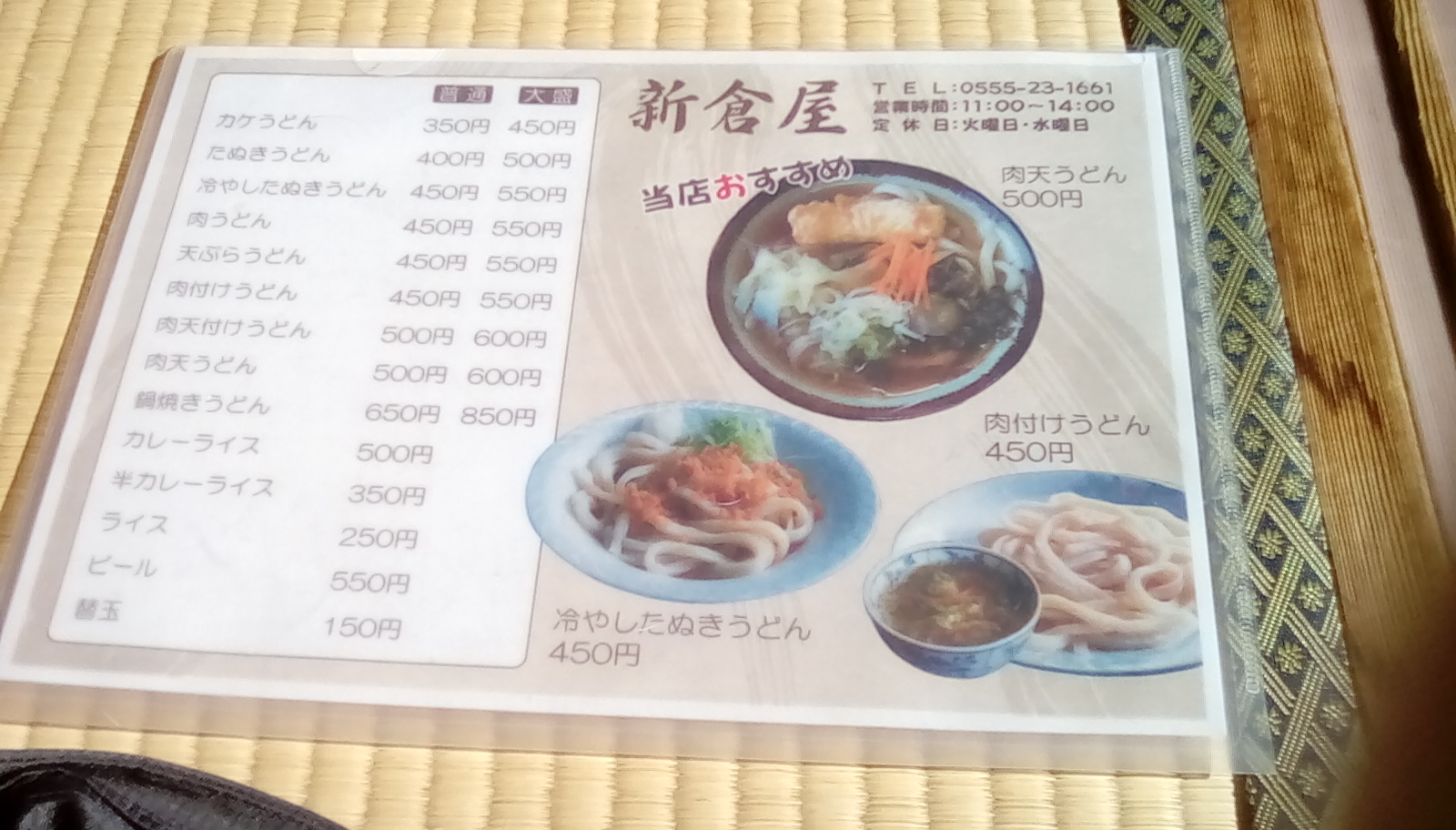 We got back to the station and headed for the lake to get on the boat cruise for 20 minutes and enjoy the great view of Mount Fuji.
It is ten minute walk from the station but you can also get there by bus or taxi (770 yen).
After the cruise, we took a taxi to Oishi Park. The driver explained to us that the bare trees on both sides of the roads are cherry trees and to preserve them they made a tunnel (Nagasaki Tunnel).

We had a break with grape tea at the resthouse of Shizen-seikatsukan Hall. It is nice place to relax and you can do souvenir shopping too. (Tax free shopping is possible if you buy more than 5500 yen).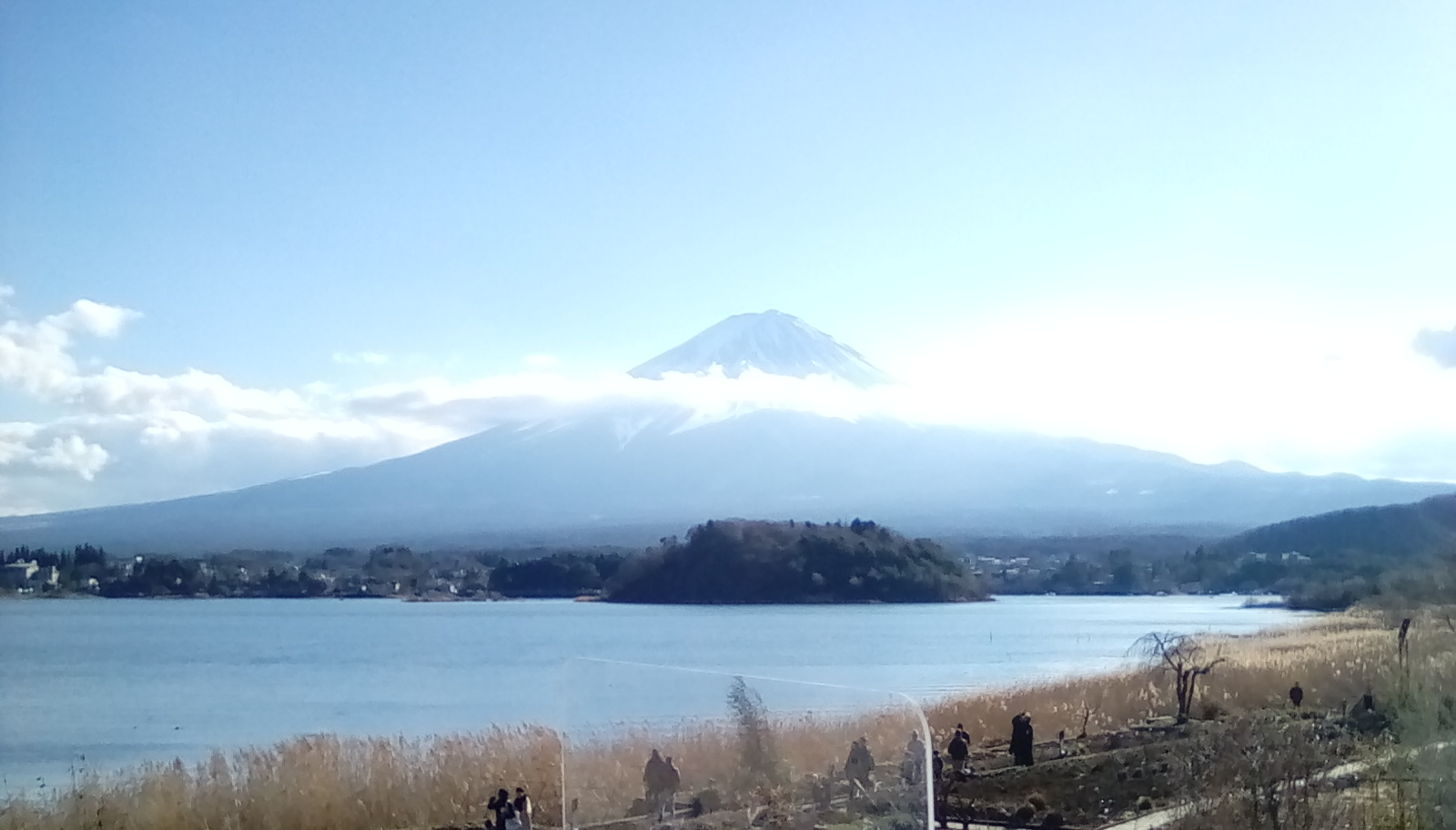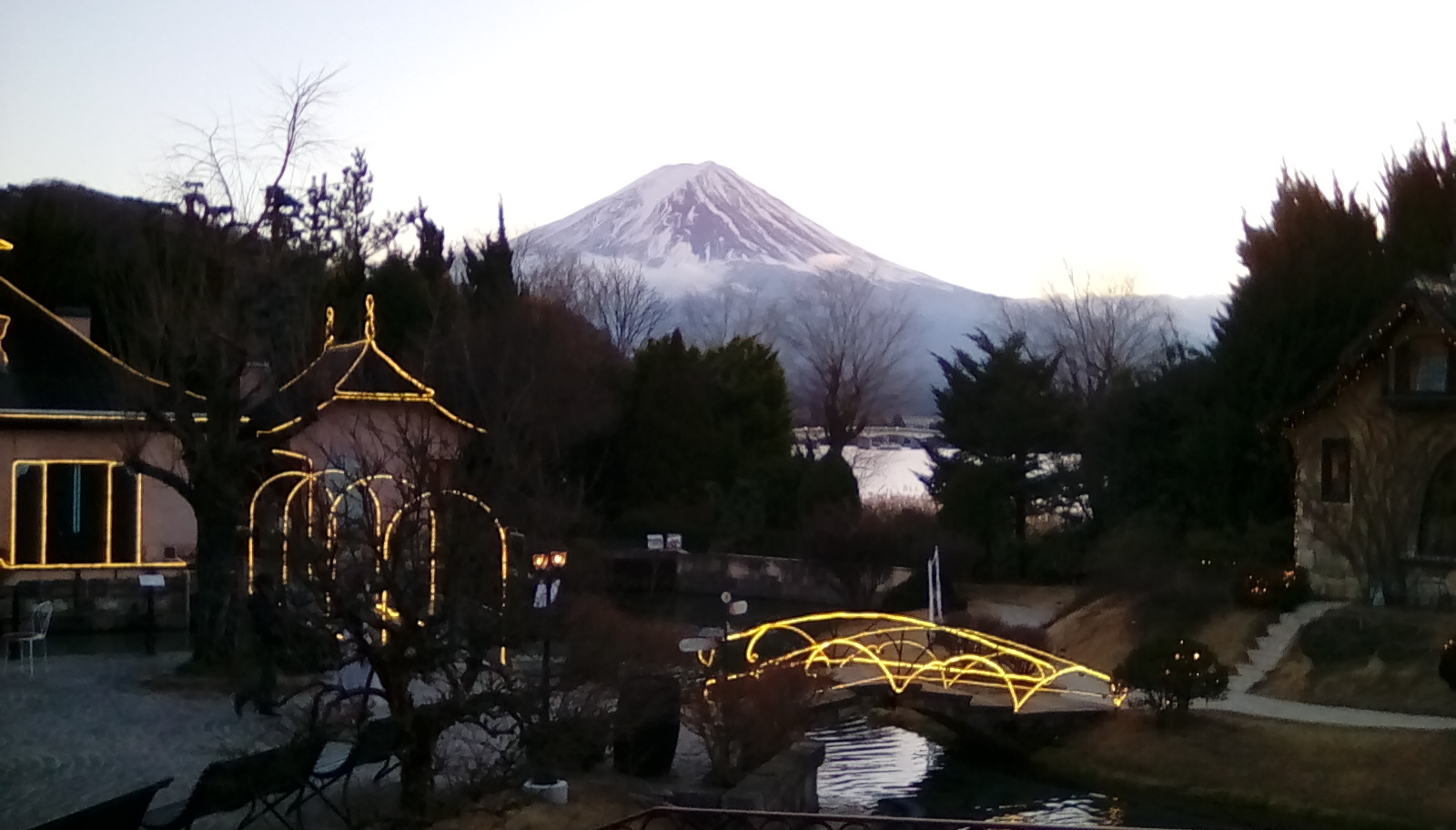 Getting on the bus we moved to Kawaguchiko Music Forest. If you book the tickets online, you can get a 300 yen discount.
Kawaguchiko Music Forest Museum Admission E-Ticket -Rakuten Travel Experiences
After you go thru payment, you will get a confirmation e-mail from Rakuten and you show that at the ticket office to enter.
You can also view Mount Fuji from here.
(To be continued).