The final resting place for the great Shogun
As an English tour guide in Shizuoka, Kuno Toshogu Shrine is one of the places I visited most frequently. To visits the place, a cable car is available from Nihondaira plateau. It is only 5 minutes ride. Kuno Toshogu now attracts many tourists from home and abroad. At the end of May when I guided a tour of the participants from all over the world, who attended to the international conference held in Shizuoka, I also saw other tours, such as a school trip from Tokyo, some groups of the elderly. This year, we are celebrating the 400th anniversary after Ieyasu passed away, so many people may want to visit Toshogu Shrine, especially. Ieyasu is the person who untied Japan as almost what we see now for the first time and I believe he is the most famous Shogun in Japanese history.
The National Treasure ー Worth to visit!
The shrine was built by the order of Ieyasu's third son, the second Shogun Hidetada, after Ieyasu was buried on the top of Mt. Kuno according to his living will. As for Toshogu, Nikko is actually larger in size and may be more popular as a tourist destination, but here, Kuno Toshogu is the original shrine. It is located on the top of Mt. Kuno facing to the Suruga bay, commanding a great view of Mt. Fuji and Izu peninsula. I think it is worth to visit to know the reason why Ieyasu chose here as his final resting place.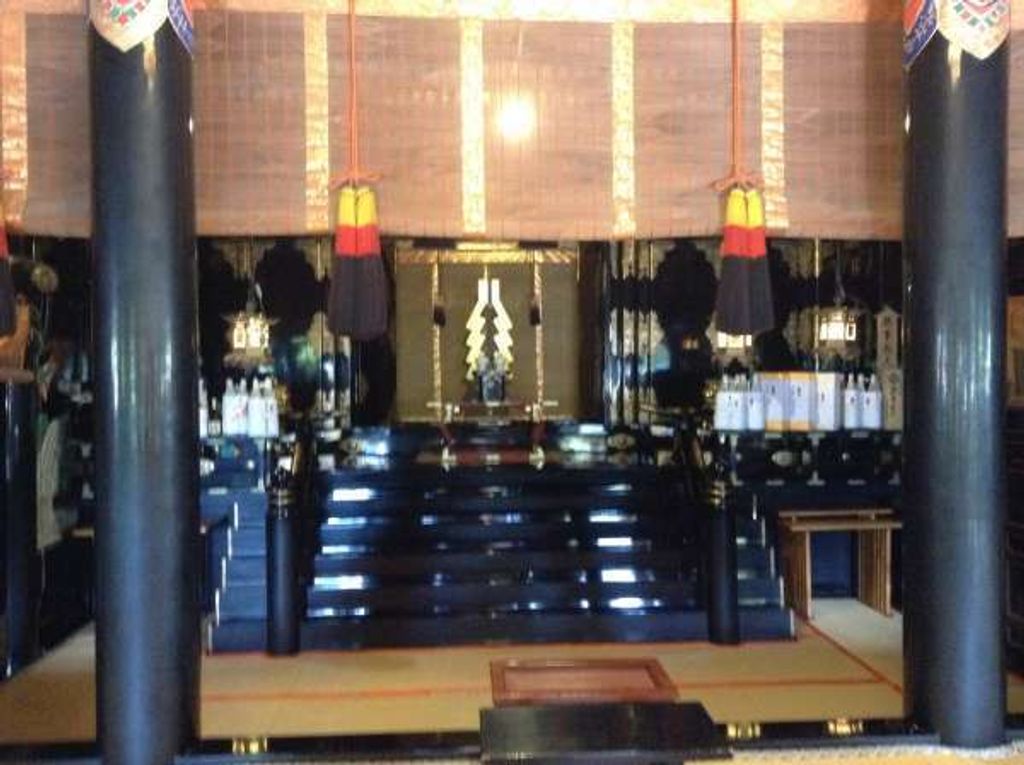 The buildings are all designated as Japan's national important cultural properties, among them the main hall is designated as the National Treasure. Visitors enjoy the architectural techniques, and the colorfully lacquered and gold foiled carvings and patterns of the buildings. We can find out Ieyasu's message from some of the carving pictures there. Let's have a visit!
☆ There are some interesting places to visit around the Toshogu Shrine, such as coming down to Shimizu port to enjoy Sushi! Toshogu shrine + Sushi