Sushi,one of the Japanese traditional foods, became world popular, and we can find sushi restaurants here and there in most cities in the world.
But how about at home?
Japanese people enjoy sushi at home in casual style , " Temakizushi".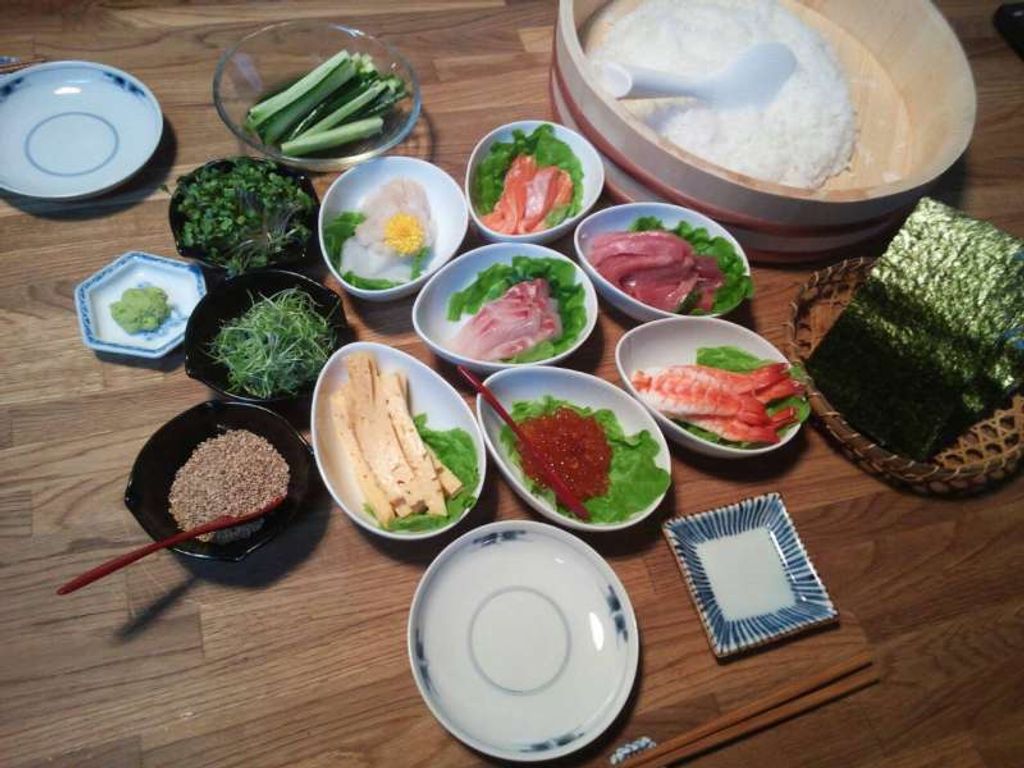 Its literal meaning is rolling sushi on your palm.
Yes. You put nori seaweed on your palm, spread sushi rice thinly on top,your favorite ingredient comes next, then roll it up. Done.
How easy! No technique! But believe me, it's really good.
You can arrange your sushi freely. Several fillings can be together: avocado , ikra ,and shrimp : salmon, mayo, and thinly sliced onion:
tuna,green onion, and kaieare daikon sprouts:
Why don't you find out your special combination from more than ten ingredients?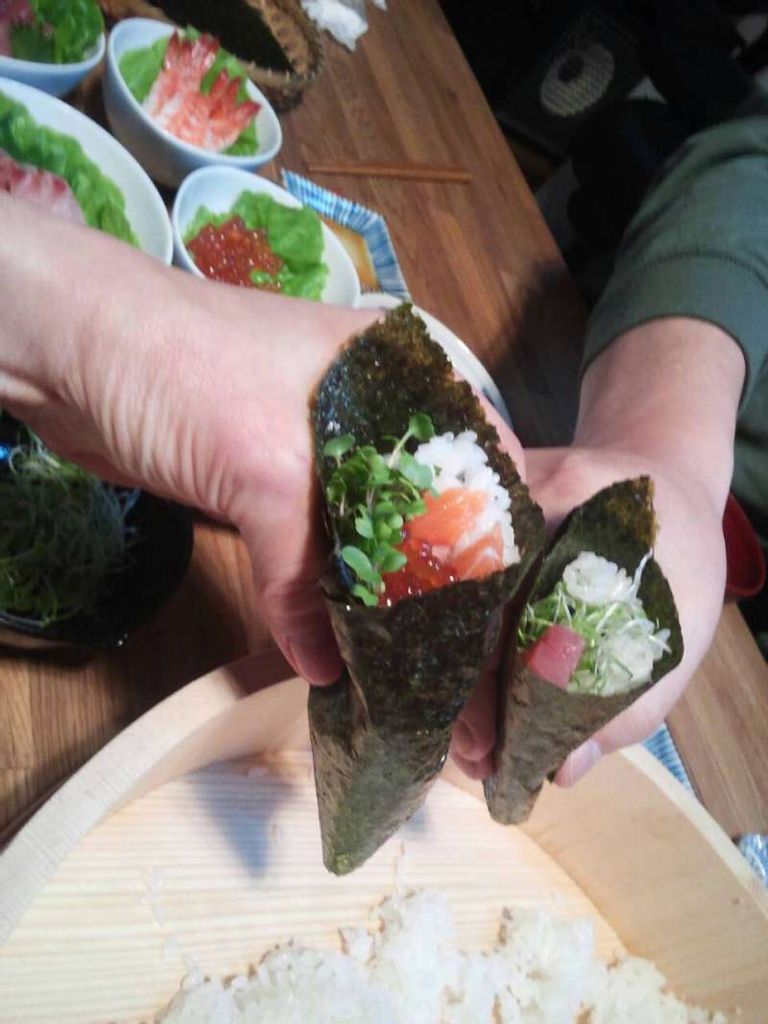 If you like to try Temakizushi yourself , you could come and join my tour.
You'll definitely like it. But be careful, there is only one problem there.
It's overeating. "Wow."