Hello,again.
I'm in Akihabara,worldly famous pop culture town.
I've been strolling Akihabara area for my tour research.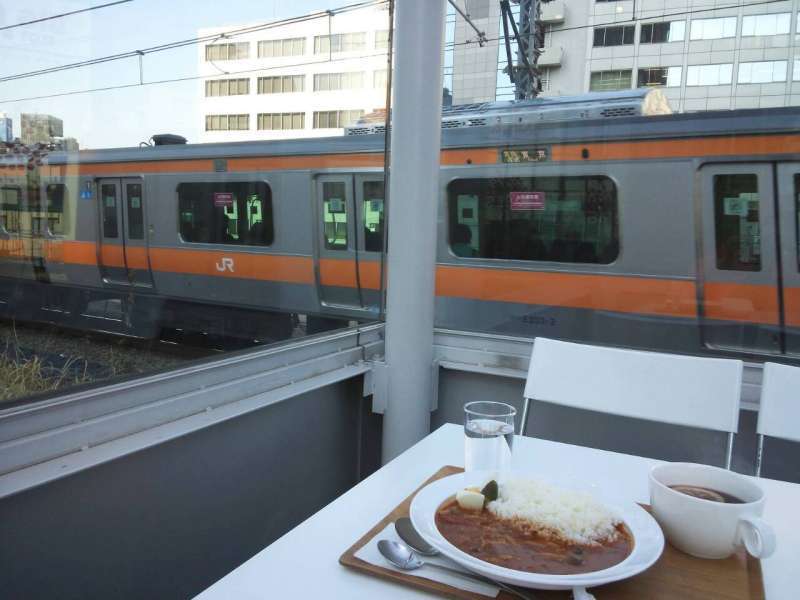 This used-be-station cafe has an unique atmosphere. we can enjoy beverage and food seeing trains come and go.
Naturally, the place is filled with train lovers, families,and couples.
Also, this place is relatively quiet even though it's located only a few blocks away from hustle bustle Akihabara main area.
At night,cocktail time here is also good.
Mature pople,come and try.
If you need your company,just click my tour with no hesitatation.
Join me!