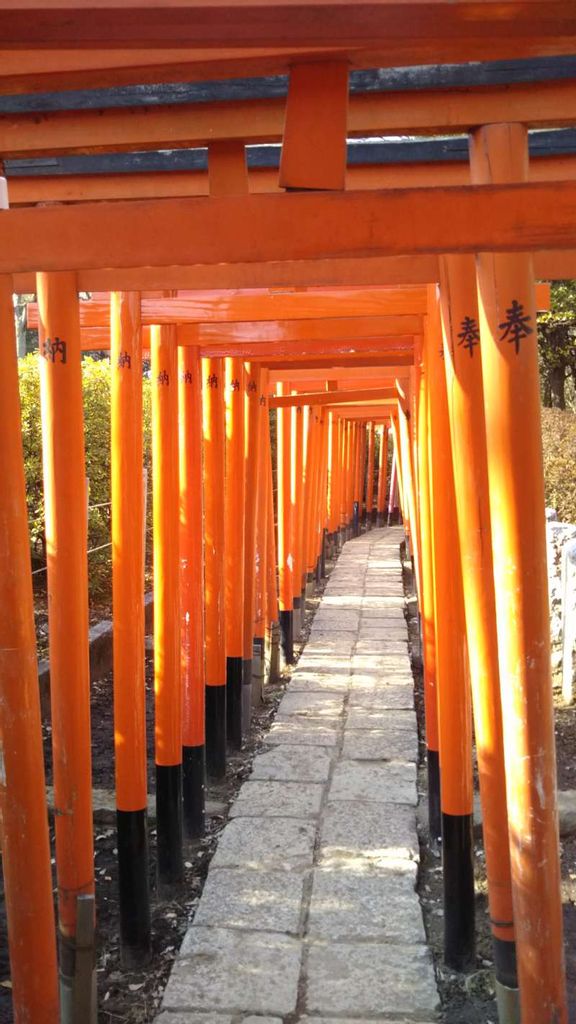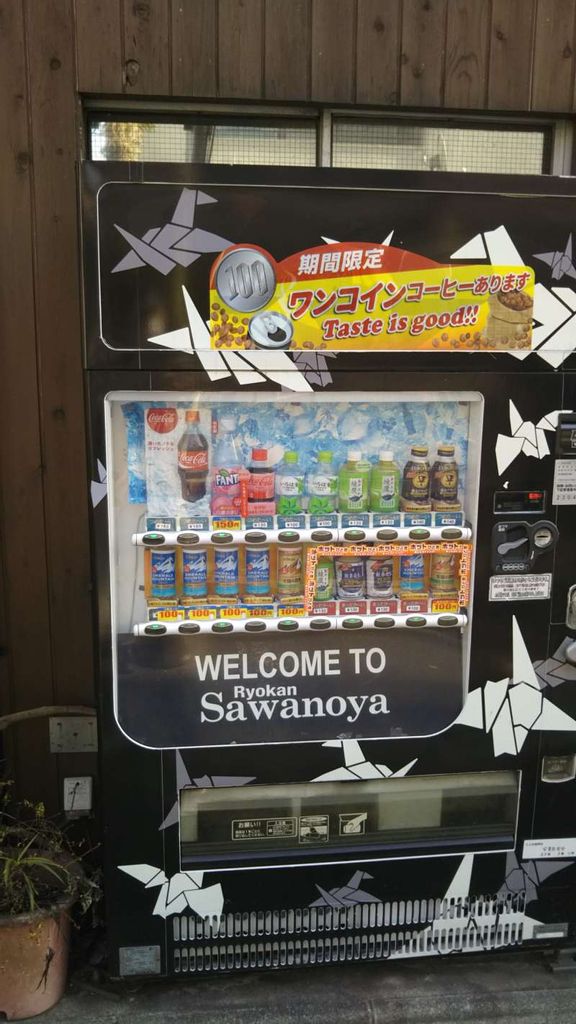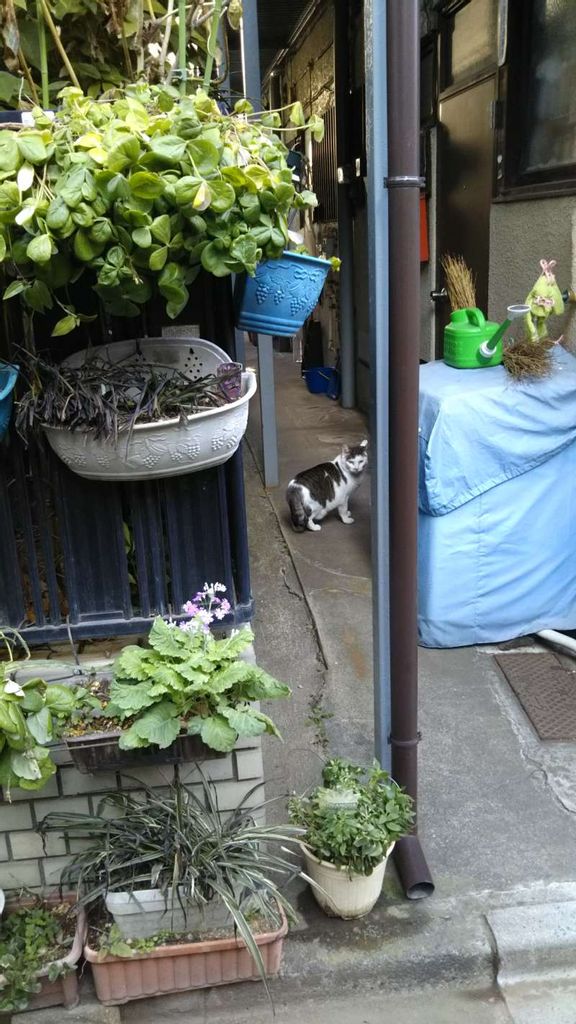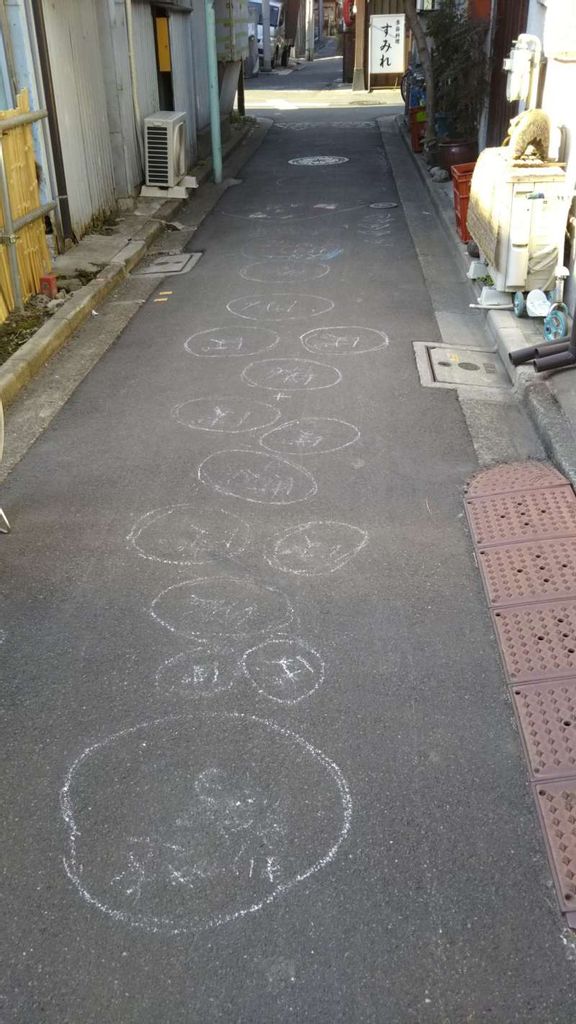 Yanaka is a small town located north of Ueno where tens of thousands of people enjoy cherry blossoms in spring.
Locals say, "There is nothing special in Yanaka." Well. . , there is Nezu Jinja shrine where you will find a red Torii tunnel, a small version of the famous red Torii tunnel at Fushimi Inari south of Kyoto, where Sayuri ran through in "Memoirs of a Geisha".
And, there is a famous family owned Japanese Inn, or Ryokan, called Sawanoya in Yanaka. With 12 tatami mat rooms, minimum English speaking and services, it is always one of the most popular ryokans in Tokyo.
You actually live in local life while you are there. I encountered a cat patiently waiting in front of the apartment door. I found circles on the narrow street, most probably drawn by local kids. It's a game. I can't remember the name of the game, but I know it because I used to play it when I was a kid. I met a big man, a foreigner in very casual home wear, carrying dozens of Asahi Super Dry in a convinience shop plastic bag, walking towards Sawanoya Ryokan.
It was a clear cold day afternoon in Feburary, a typical winter day in Tokyo. A warm can coffee from the vending machine which read "Welcome to Sawanoya" made me feel good.