Central Park is famous as one of the signature landmarks of New York City, appearing in innumerable movies and TV shows, and hosting a surprisingly rich collection of fauna and flora. The park is massive and features a staggering amount of sights and amenities to explore, so in this guide we'll be providing some details to help you maximize your experience of this gem of the Big Apple.
While we're at it, why not save yourself the hassle of planning your trip by leaving the details to one of our experienced New York City guides? Our private guides can pick you up at your hotel and chaperone you throughout an unforgettable day in NYC.
History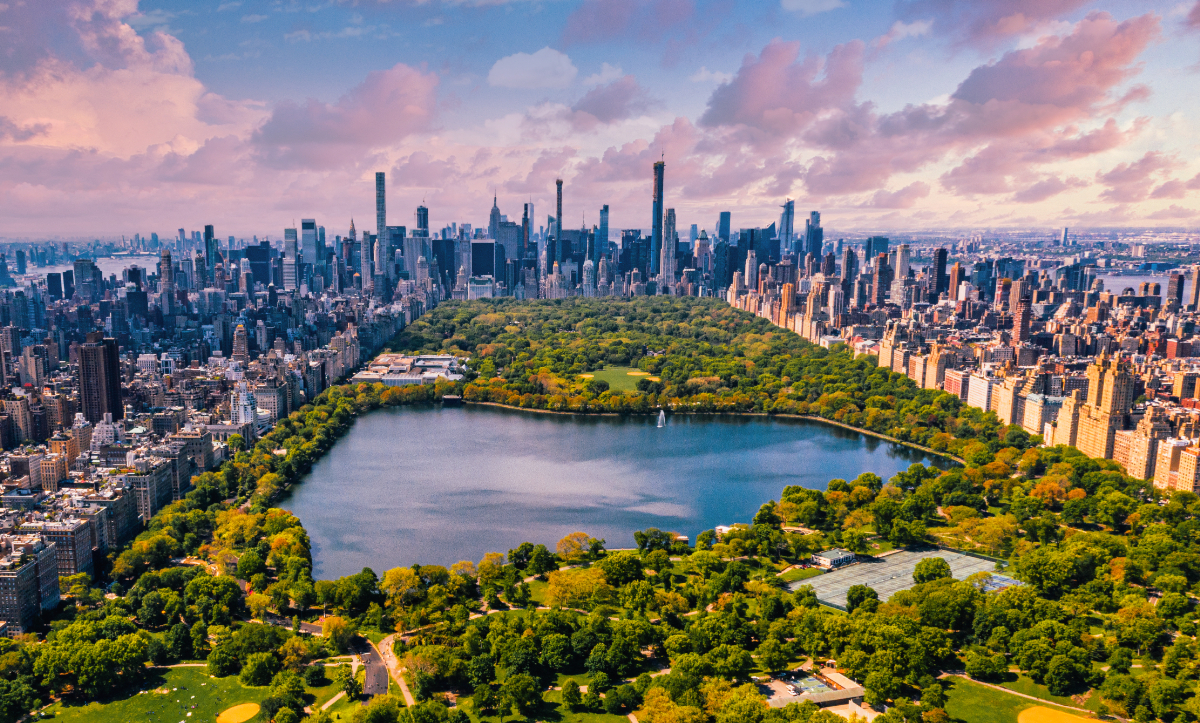 The park is older than you might imagine, with construction beginning all the way back in 1857 under the supervision of Frederick Law Olmsted and Calvert Vaux. It also holds the honor of being the first public park to be built in the United States, and to this day is also one of the most popular. The park is huge, spanning approximately 4 km (2.5 miles) from north to south, and another 0.8 km (0.5 miles) west to east.
Situated in central Manhattan, it is bordered by famous neighborhoods such as Midtown and Harlem. The park also holds the distinction of being the most filmed location in the world, with countless television and film directors choosing it as a prominent location for their works. Boasting around 42 million visitors every year, the park is also the most popular urban park in the USA.
In late 1858 the first completed parts of the park were opened to the public, with more land being purchased and incorporated in later years. During the Great Depression the park suffered severe deterioration due to the catastrophic economic situation, but in the 1930s a large-scale restoration program was launched by parks commissioner Robert Moses. This led to a rise in the park's fortunes, and since 1980 it has been under the management of the Central Park Conservancy. This organization manages, maintains, and carries out improvements and restoration projects in the park.
Biodiversity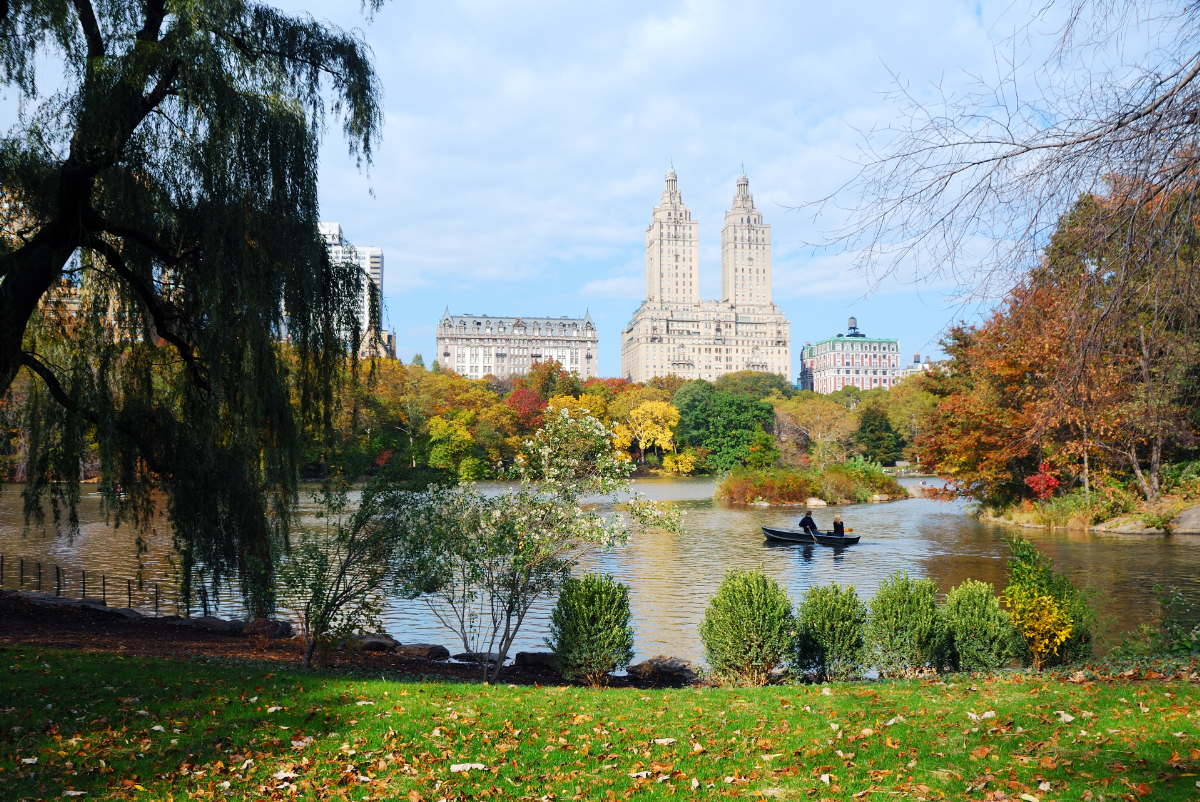 For a park situated in one of the busiest cities in the world, Central Park features a surprisingly rich assortment of plant and animal species. According to various surveys, the park hosts over 20,000 trees, 303 bird species, 10 species of mammals, and several fish, frogs, and turtles.
Every now and then you can spot truly rare birds, such as in 2019 when a Mandarin Duck (usually native to East Asia) was spotted living in the park. Many squirrels, chipmunks, and even opossums also call the park home, but visitors are advised to not attempt to feed or interact with the park's raccoons (they have been known to bite).
Catch and release fishing is allowed in Harlem Meer and some other bodies of water, and here you can also see several colorful turtle species including snapping, painted, and box turtles. Frogs are also abundant, but recent studies suggest that snakes are not in residence.
Attractions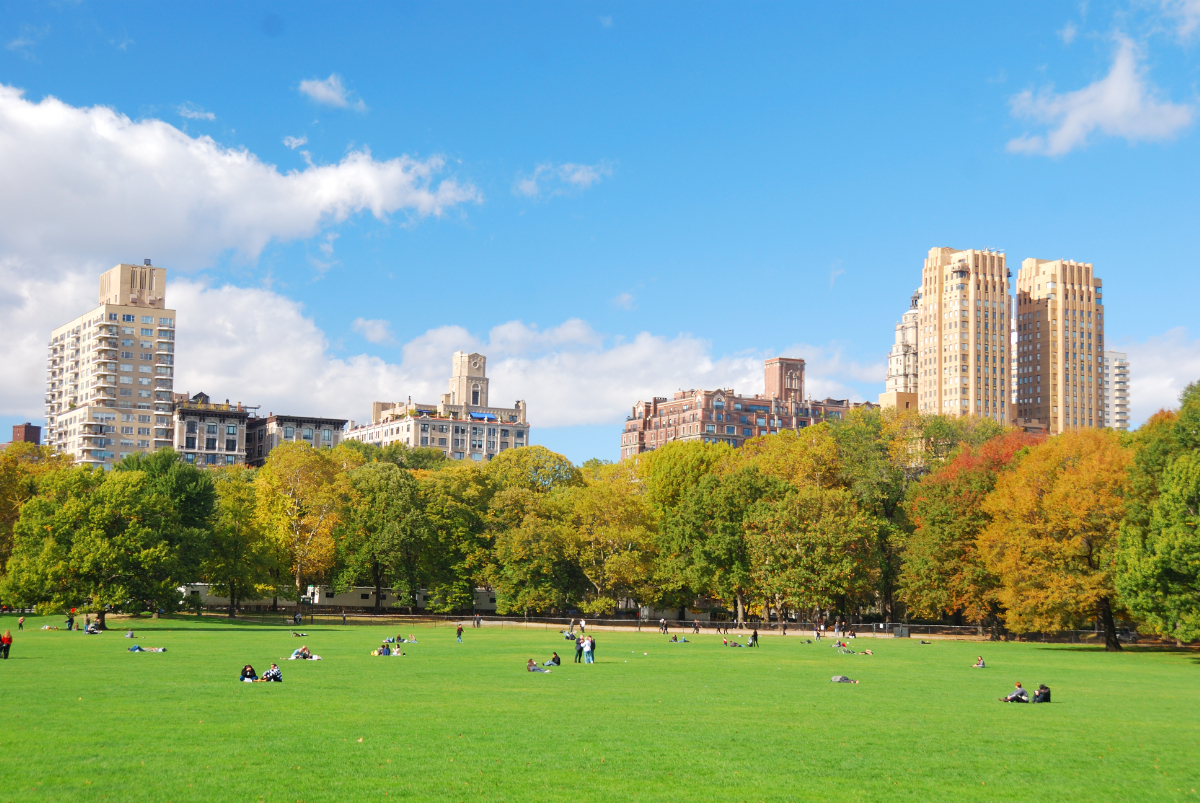 The park includes a rich variety of attractions to visit, including the Central Park Zoo, Carousel, Hallett Nature Sanctuary, Conservatory Garden, and Delacorte Theater (just to name a few). It also features 8 artificial lakes and ponds, sprawling lawns, sports facilities, 21 children's playgrounds, and wooded sections that serve as tiny forest oases in the middle of this metropolis.
A favorite of locals, the park is loved by joggers and cyclists, but also by musicians, birdwatchers, families, and simply those who wish to relax in nature for a little while. Taking a stroll here will always be a memorable experience, with 36 bridges, almost 50 fountains, and large tracts of gorgeous lawn to enjoy. Visitors can also take part in activities such as bicycle tours, horse carriage rides, and many cultural events such as concerts, plays, and poetry readings held regularly in the park. If you're looking to spend some time on the water, why not rent a rowboat to take out for a romantic day on one of its many lakes?
We'd also recommend visiting the oldest structure in the park, Cleopatra's Needle, a red granite obelisk situated just outside the Metropolitan Museum of Art. This is no reconstruction either - the obelisk was originally crafted during the reign of Pharaoh Thutmose III around the year 1450 BCE, and its surface is inscribed with hieroglyphics which celebrate the military victories of Pharaoh Rameses II. So, how did an ancient Egyptian monument end up here? Well, in the late 19th century Isma'il Pasha (administrator of Egypt at the time) sold the obelisk to help repay some of the country's national debt. Cleopatra's Needle also has a twin obelisk which stands in London.
A particular favorite of Central Park visitors are the numerous free events that are held here. Most of these happen in the summer, and they include live music shows, open-air productions such as Shakespeare in the Park, as well as other dance, poetry, and film performances (all free of charge). The New York Philharmonic orchestra also performs an open-air concert held on the Great Lawn each summer.
Things to Know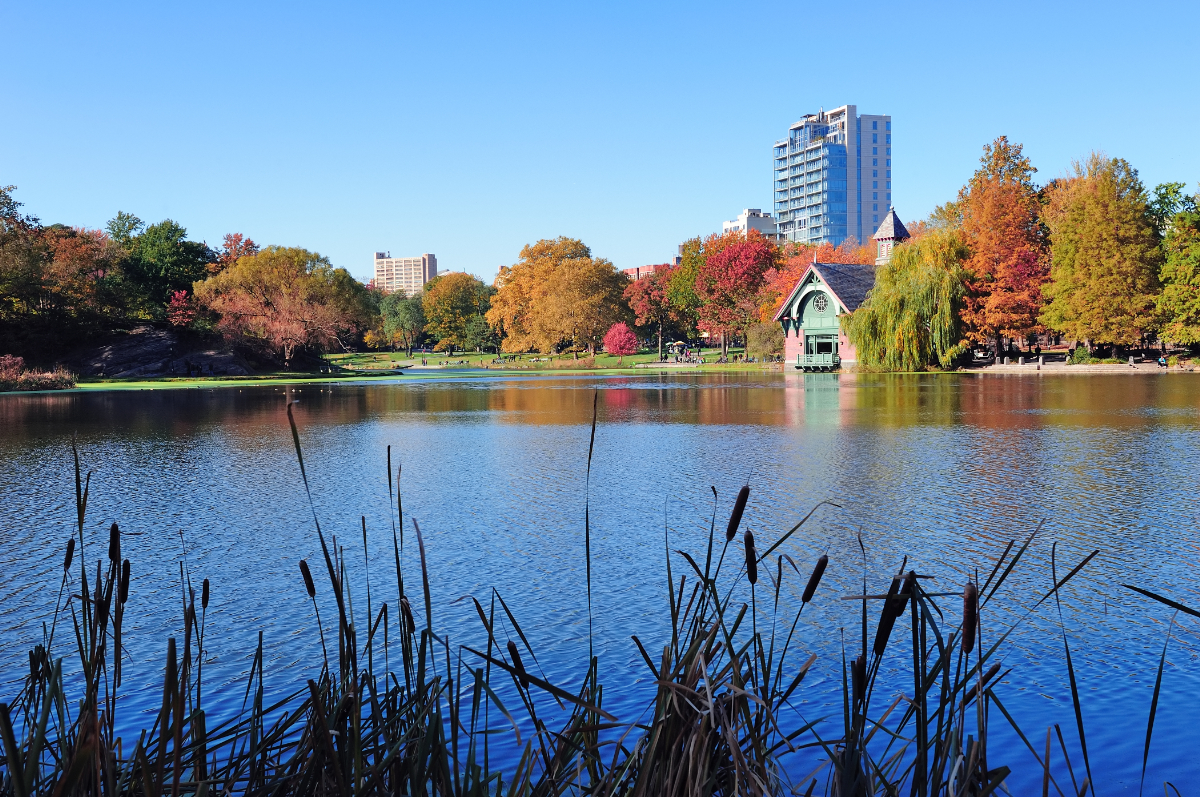 The sheer size of the park means it's quite hard to miss, and it's fed by so many public transportation routes that it doesn't make sense to list all of them here. For some options though, the IND Eighth Avenue Line's A, B, C, and D trains run along the western side of the park. For bus options, the M2, M3, M4, and M5 lines all run alongside various sections of Central Park. If you're unsure of how to traverse the sometimes intimidating city, contact one of our private guides to accompany you and ensure a hassle-free experience.
Security for the park is provided by a dedicated unit of the NYPD in the form of the Central Park Precinct. Additionally, the parks board also has patrolling officers, and during peak seasons the Central Park Conservancy has extra security officers stationed around the area. For medical care, the Central Park Medical Unit (a volunteer emergency service) also operates a rapid-response operation in the park.
If you're feeling peckish, the park is home to the Tavern on the Green restaurant at West 67th Street and Central Park West. You can also head to the Loeb Boathouse to enjoy a meal while looking out on the lake - it's situated between 74th and 75th streets close to Fifth Avenue. There are of course scores more eateries to choose from in the nearby bustling New York streets, both casual and fancy.
Conclusion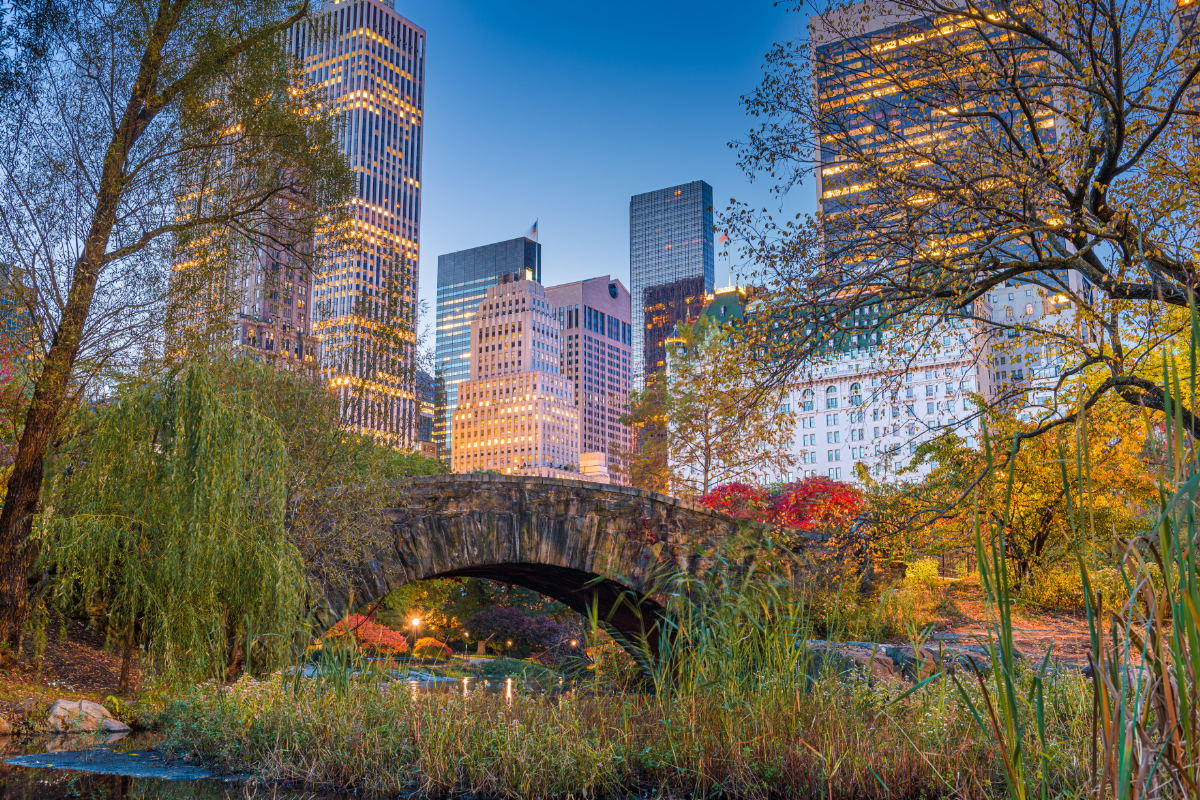 We've really only started scratching the surface in this article. One thing we can say is that if you're visiting New York City, this venue should definitely be on your bucket list. Whether you simply want to enjoy a relaxing stroll and a picnic, visit the various museums or the zoo, enjoy an open-air concert, or just take a paddle boat out on the lake for some peace and quiet - Central Park has you covered.
Contact one of our private New York City tour guides to organize your customizable tour of this famous landmark today. Our guides can help you not only with transport and direction, but also tweak your itinerary to ensure you have the greatest experience possible.