Watch a Video, please !!
The Osaka Summer Festival
has just started on June 30th. Aizen Festival is the festival of Aizen-do Temple, one of the three major festivals in Osaka and It is said that the summer festival of Osaka begins in Aizen Festival and is at its peak with Tenjin Festival on July 25th and ends with Sumiyoshi Festival held at the end of July.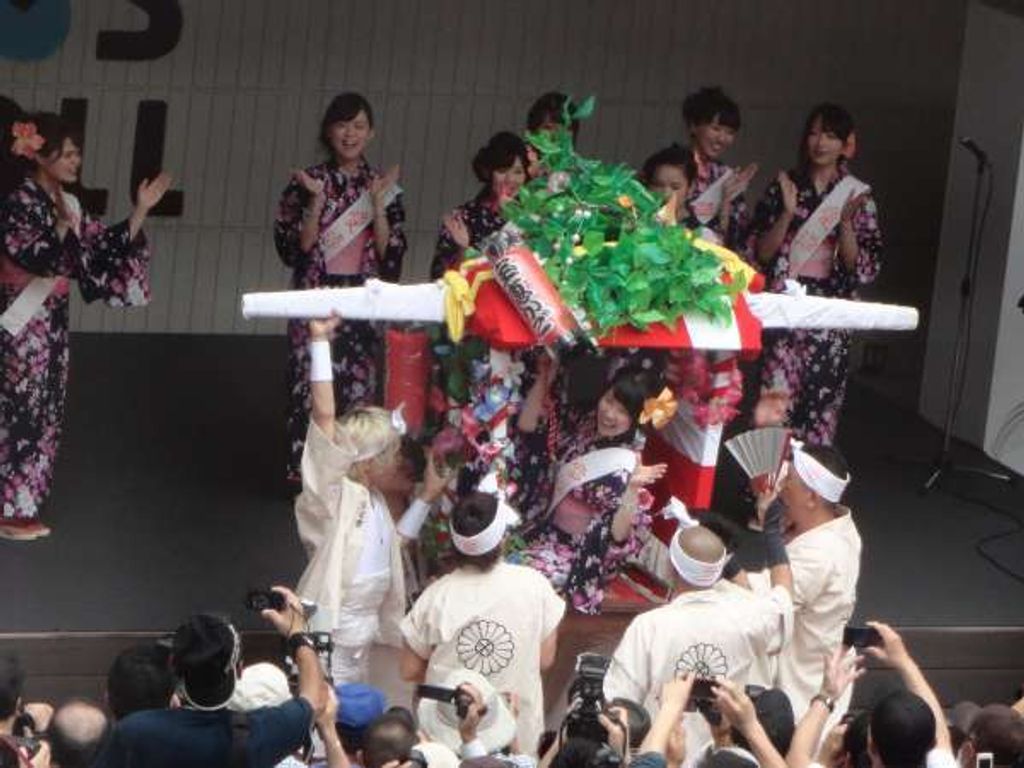 The opening ceremony
started at the Q's Mall next to Abeno Harukas. After 12 Aizen daughters selected among applicants were introduced, they wore ukata, or a light cotton kimono, and got on the palanquin to make a parade through Tanimachisuji Street accompanied by merry peal of bells with shouting "Aizen-san Hoei-Kago, Beppin-san Hoei-kago, Shobai-hanjo Hoei-kago." Aizen comes from the name of the guardian deity of Aizen-do Temple. Aizen Myoo is believed to be the god of "love, marriage, and household harmony." Beppin-san refers to a fair lady and shobai-hanjo means business prosperity. Hoei comes from the name of the era when geisha first vsited Aizen-do by a palanquin.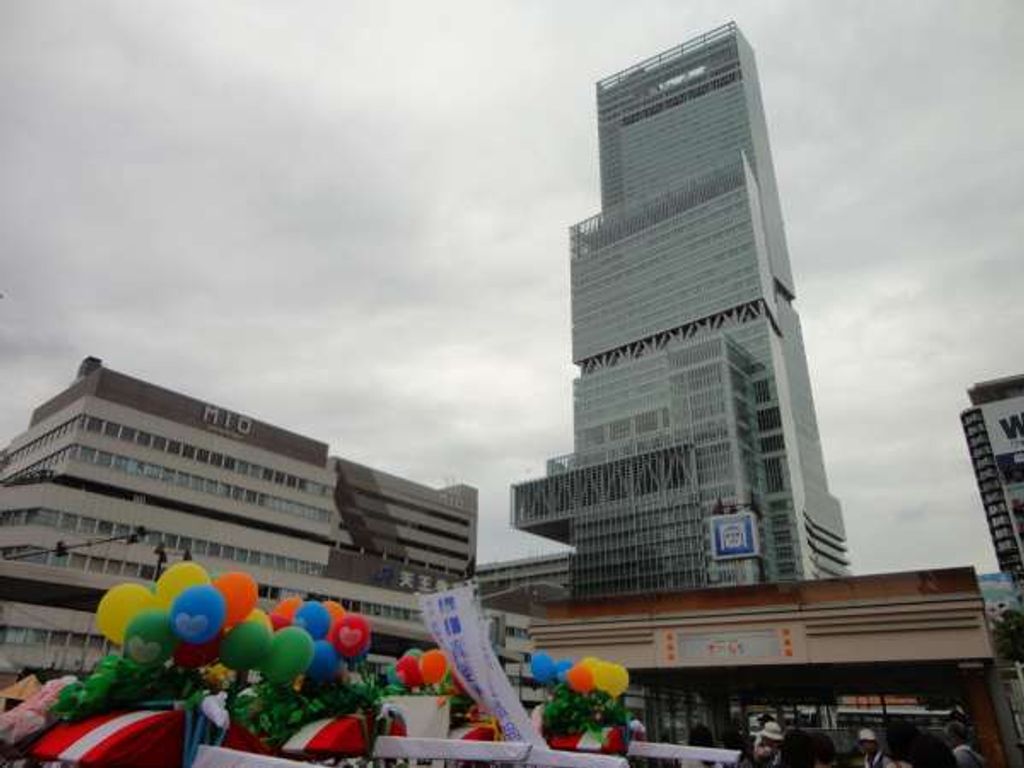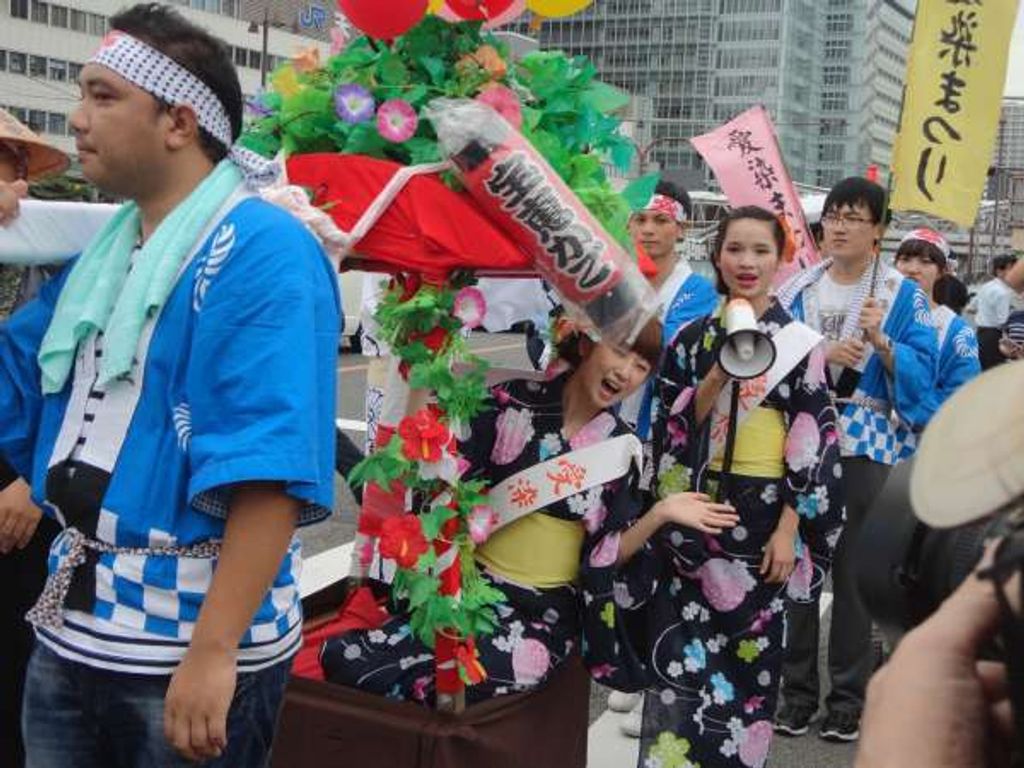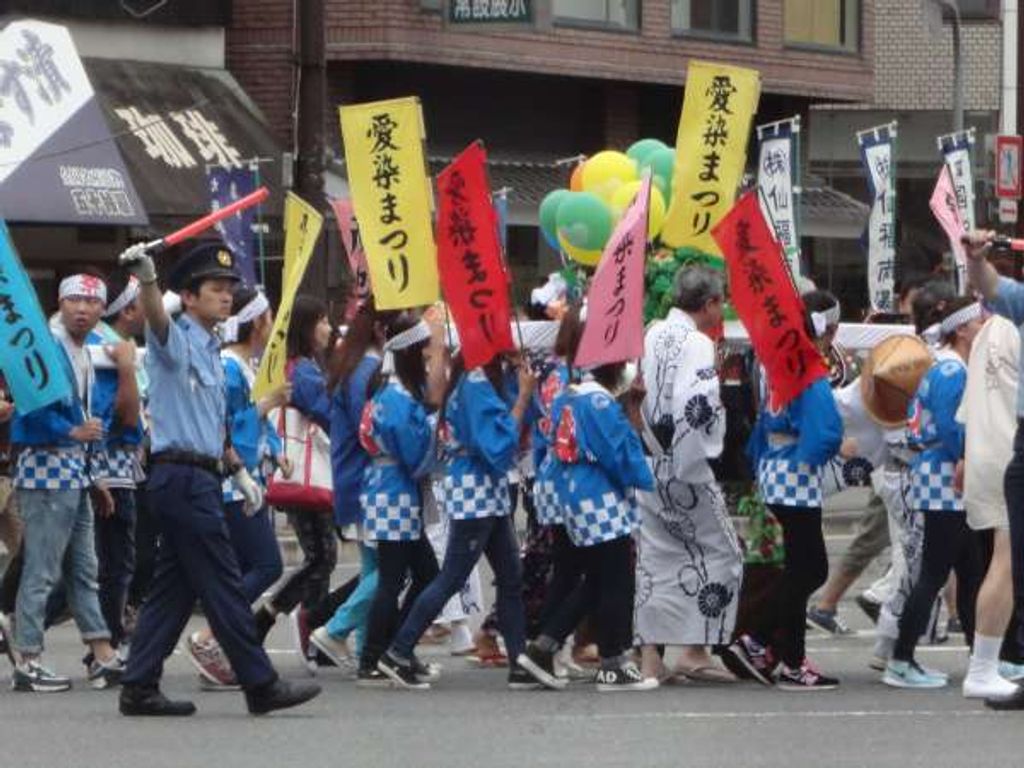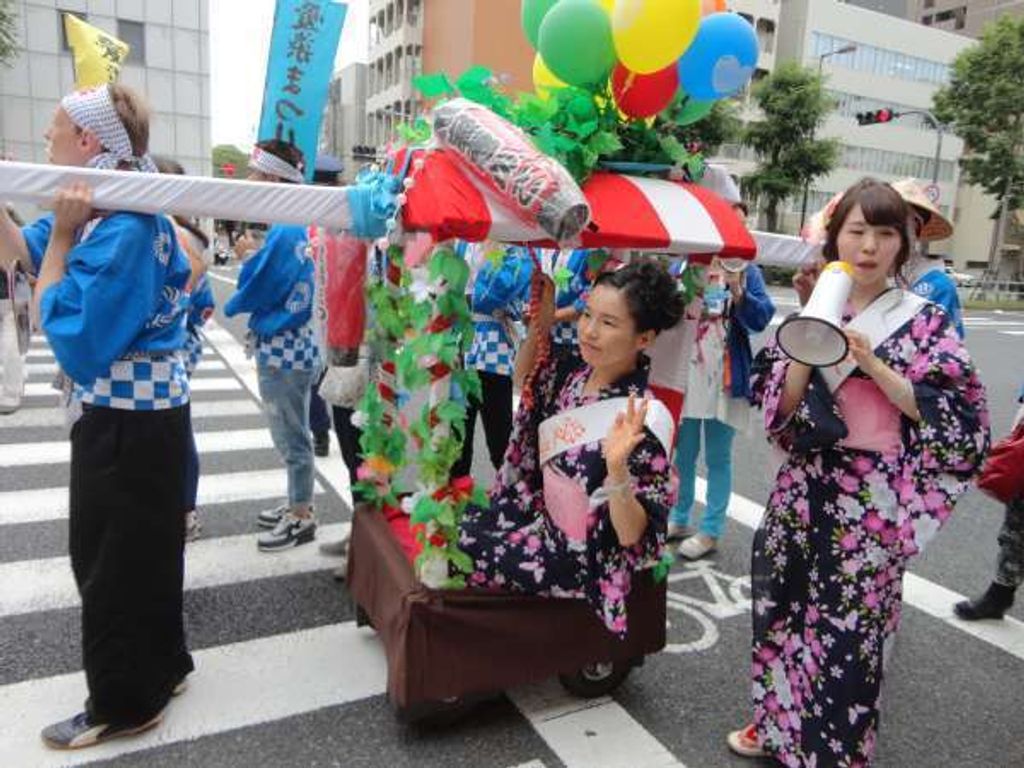 The climax of Aizen Festival
is "Kago-age", or raising the palanquin, at Aizen-do Temple. It is held in the precincts of Aizen-do. In front of the Tahoto Tower, Aizen daughters got on the planquin and flashed their warm smiles.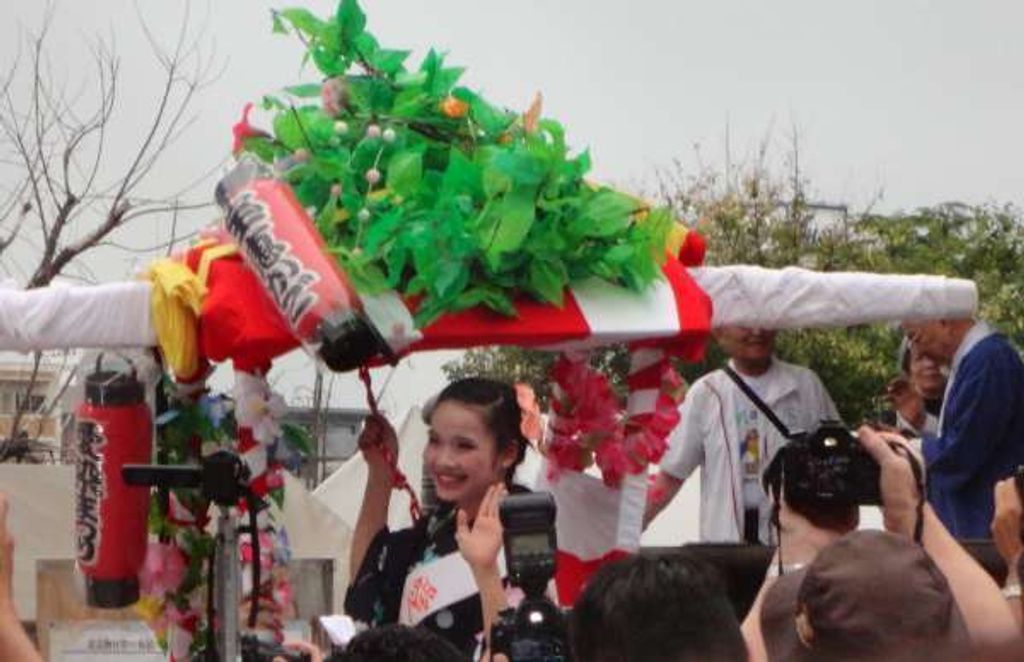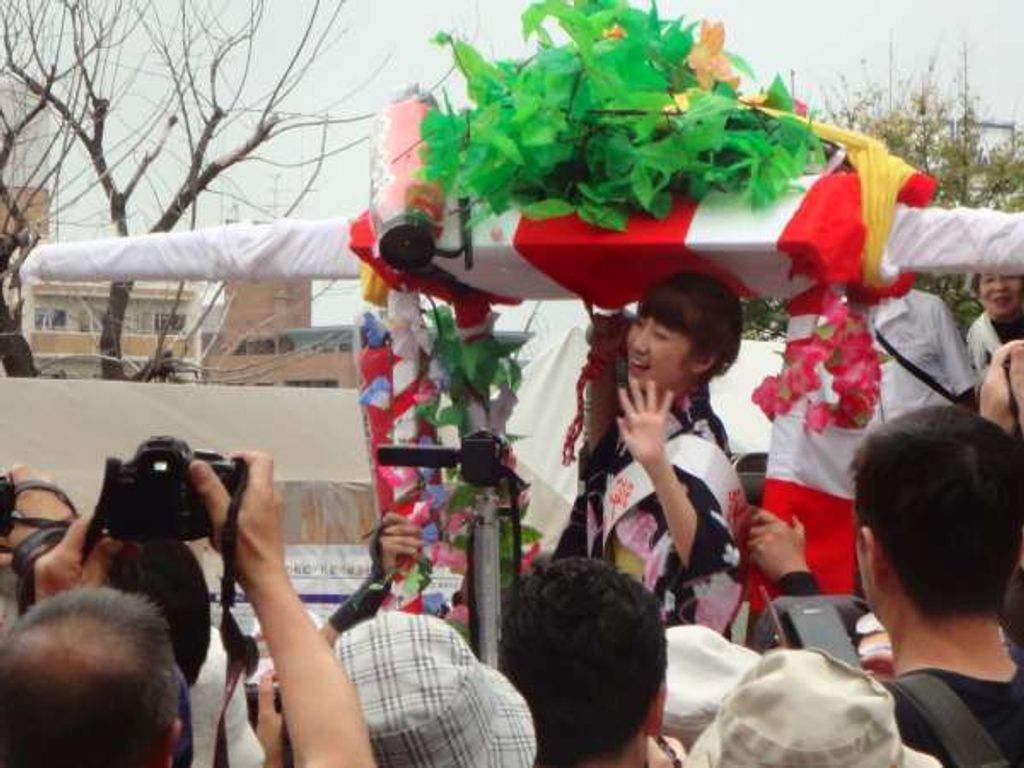 【MAP】