Are you interested in visiting Singapore? Even though Singapore is a small island state, there are many amazing places to visit and lots of interesting activities to do. Singapore is a Southeast Asian country, but it is very different from its neighbors, such as Thailand and Indonesia. With its strong economic growth, it became the most modernized state in the region.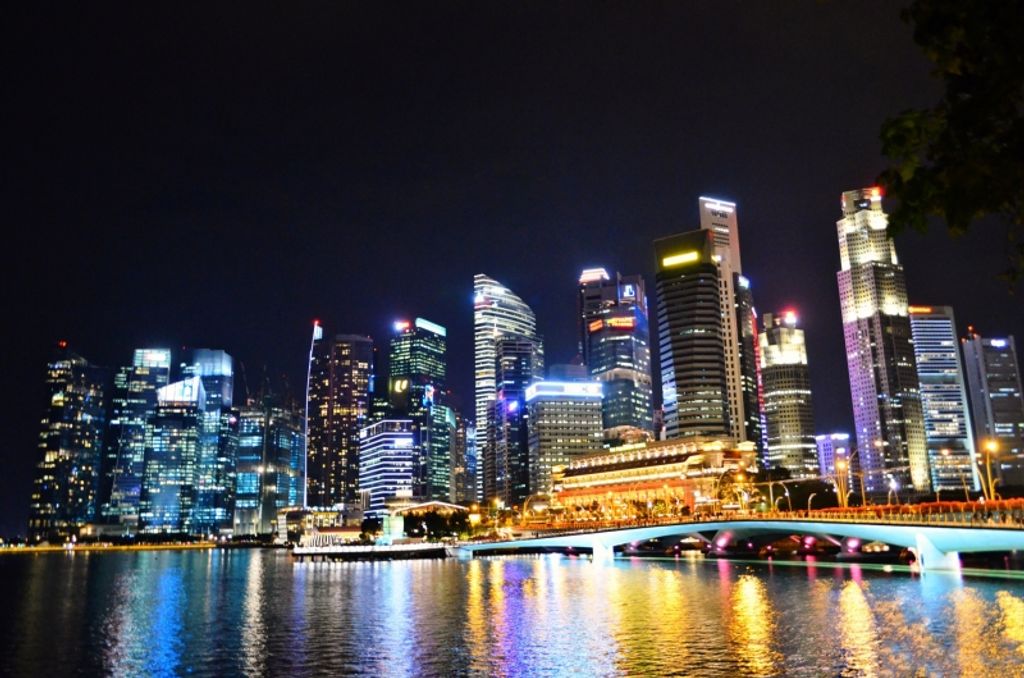 Visiting Singapore will absolutely widen your traveling experience, as you can observe the different cultures in this area. Moreover, if you have never traveled to any Southeast Asian country, Singapore may be the best place for you. Not only is transportation very convenient, but also most Singaporeans can speak fluent English. If you are ready to go, let's check out the 10 best places to visit in Singapore on your Singapore private tour!
Merlion park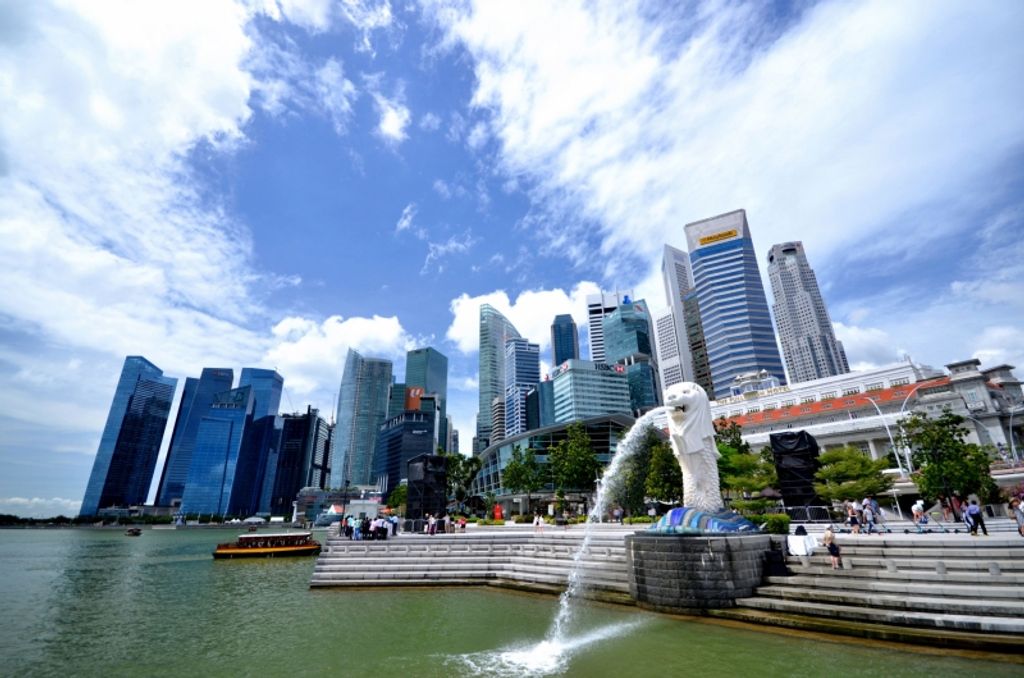 When people talk about Singapore, what is the first thing coming up in your mind? Yes! it is the statue of Merlion, a mythical creature, of which the head is a lion and the body is a fish. The Merlion is located in the area of Merlion Park at the waterfront of Marina Bay. A huge number of tourists come here to witness and take pictures with it, as it is the symbol of the country. No doubt you will feel impressed and overwhelmed with the massive size of the statue, at 8.6 meters tall and 70 tonnes in weight. Moreover, you can create some creative and funny posts while taking pictures with the fountain spouted from the mount of the statue.
Merlion Park is one of the must-visit places in Singapore, because from its location, you can easily go to other tourist attractions, such as the Fullerton Hotel. As a result, not only will you enjoy taking pictures with the Merlion, but you will find it interesting to walk around, visiting local shops, and trying food from lots of restaurants. So, no visit to Singapore is complete without visiting the Merlion Park and taking pictures with the iconic statue of a mythical creature, Merlion!
Address: 1 Fullerton Rd, Singapore 049213
Business Hours: 24 hours
Website: -
Orchard Road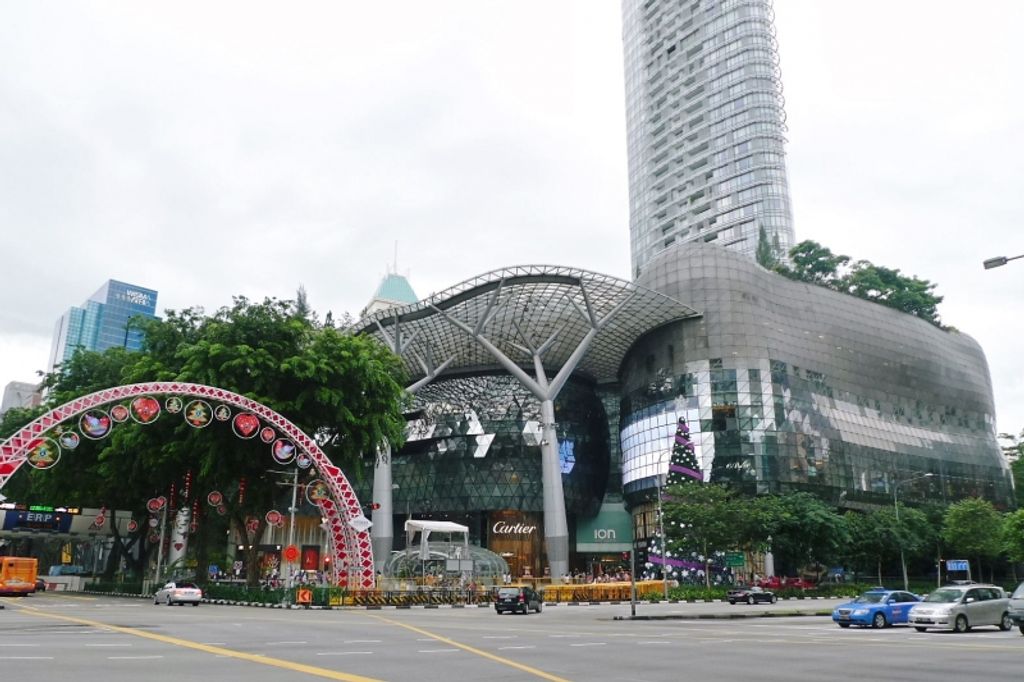 Visiting Orchard Road will totally change your shopping experience, as it is the most famous shopping and dining paradise in Singapore. You will be amazed by the vibrant and spectacular structures of the shopping malls and luxurious hotels. Before becoming one of the must-visit tourist attractions in Singapore, Orchard Road used to be a cultivating area in the past. In 1958, TANGS was established and became the oldest department store in Singapore. The establishment of TANGS paved the way for modernity and prosperity to its neighborhood. Throughout 2.2 kilometers of the road, you will find more than 20 huge shopping centers with over 5,000 shops and world-class restaurants inside, including other entertainment, such as movie theaters. This is absolutely a shoppers paradise and a great place to go in Singapore with friends. Be sure not to miss ION Orchard, and Plaza Singapura, as they have such outstanding architecture. You can also find many pieces of artwork along the street. Therefore, Orchard Road is one of the greatest places to visit in Singapore
Address: Orchard Road
Business Hours: -
Website: https://www.orchardroad.org/
Garden by the Bay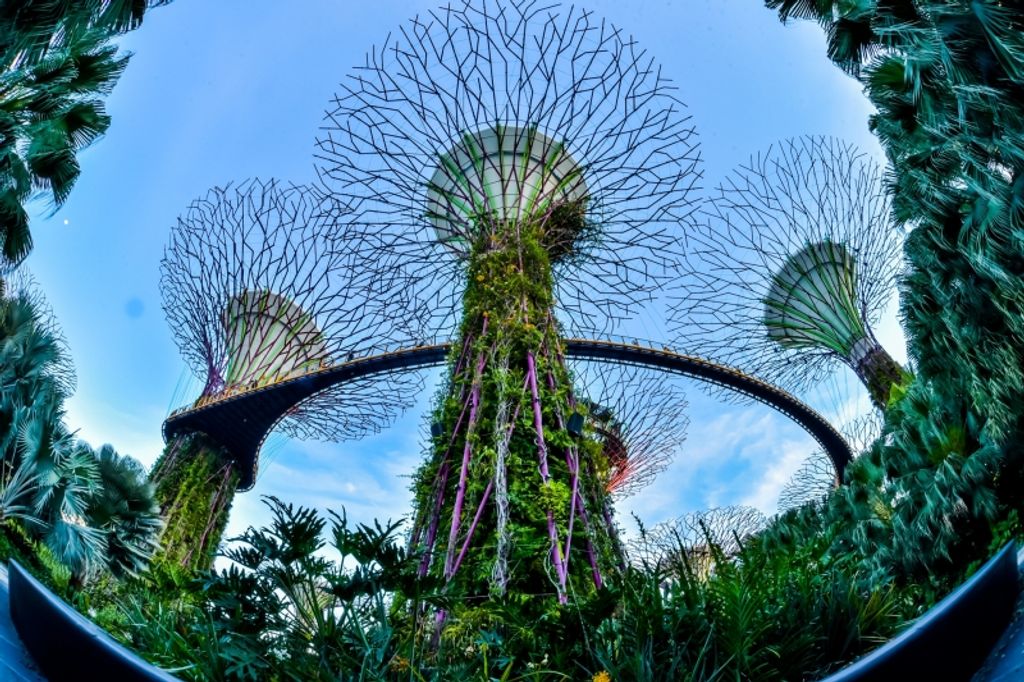 One of the most amazing places to visit in Singapore is the "Garden by the Bay", where you can observe the fabulous combination of nature and technology showing the modernity of Singapore. The Garden by the Bay is a massive national garden established in 2012. With the sustainability efforts, it has successfully turned Singapore from "Garden City" into "City in a Garden". The garden is divided into 3 areas, namely, Bay South, Bay East, and Bay Central, each of which has different attractions. For instance, the Bay South, the largest area, has the breathtaking futuristic designed Supertrees Grove and Flower Dome, which is full of several exotic types of flowers. If you come with your family and kids, do not miss the "Children Garden", where the children can have fun together in the natural playground. Moreover, you can also enjoy many special events and activities, such as concerts and special exhibitions throughout the year.
Address: 18 Marina Gardens Dr, Singapore 018953
Business Hours: 5:00 AM - 2:00 AM
Website: https://www.gardensbythebay.com.sg/en.html
Singapore Zoo


Acclaimed as the best rainforest zoo in the world, Singapore Zoo is one of the places to visit when you come to Singapore, especially with your family. The zoo is home to approximately 3,000 animals from 300 different species, including endangered species, such as white tigers, African painted dogs and wallabies. As a cage-free zoo, you can see the animals freely moving around. Furthermore, there are many interesting activities and programs, such as "Jungle Breakfast with Wildlife", in which you can have breakfast with orangutans. This will be one of the most unforgettable moments in your life!
In addition to that, Night Safari and River Safari are located next to the Singapore Zoo. If you really love observing wildlife, don't miss it! Since the environment covers a huge area, one day may not be enough for you. It might be difficult to plan on seeing Singapore Zoo if you are low on time, so why not request an itinerary from a local guide?
Address: 80 Mandai Lake Rd, Singapore 729826
Business Hours: 8:30 AM - 6:00 PM
Website: https://www.wrs.com.sg/en/singapore-zoo.html
Marina Bay Sands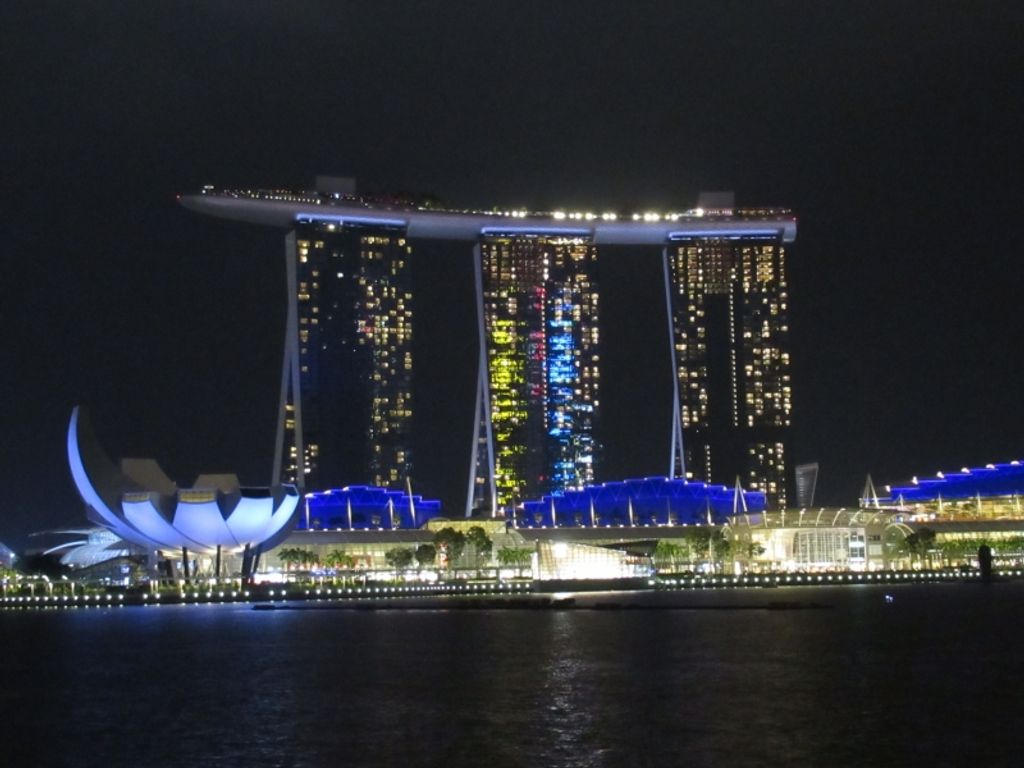 Visiting Marina Bay Sands, one of the most luxurious hotels in Singapore, will definitely make your trip unforgettable. Marina Bay Sands is a huge luxury hotel, consisting of three main towers with a massive ship on top of those towers. With its futuristic and outstanding design and construction, you will feel both impressed and overwhelmed. Additionally, within its complex, there is a lot of entertainment and various facilities, such as the ArtScience Museum, shopping mall, and casino. As a result, not only is Marina Bay Sands served as the luxurious accommodation for the tourists, but also it is one of the destinations for those who are seeking entertainment. If you are not planning to stay in the hotel, it is fine to come and visit. The highlight of the hotel is the Skypark, where you can see the breathtaking skyline and the Garden by the Bay. It is also famous for the Infinity Pool, the world's largest rooftop swimming pool. Unfortunately, the Infinity Pool is only available for those who are staying in the hotel. However, you are welcome to visit the observation deck and see the amazing panoramic view of the city.
Address: 10 Bayfront Ave, Singapore 018956
Business Hours: Sands SkyPark Observation Deck: 9:30 AM - 10:00 PM
Website: https://www.marinabaysands.com/attractions/sands-skypark.html
Universal Studios Singapore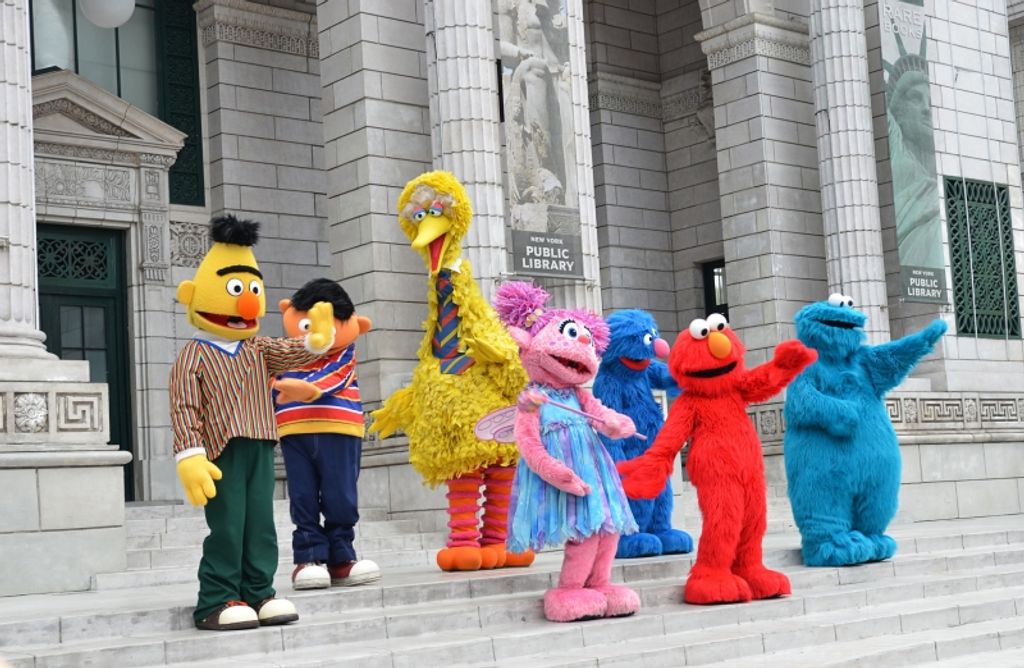 If you are coming to Singapore with friends, Universal Studios Singapore is certainly one of the best places to visit. Singapore is the first and the only country in Southeast Asian, boasting Universal Studios. The theme park is located on Sentosa Island and it is divided into 7 zones, consisting of 28 rides and attractions. You and your friends can go play "Transformers: The Ride 3D" in Sci-Fi City zone and continue your excitement by playing Revenge of the Mummy, an indoor roller coaster, inspired by The Mummy, in the Ancient Egypt zone. Furthermore, you will have an opportunity to meet and greet the characters from your favorite movies, such as Puss in Boots from the Shrek. This is definitely one of the top places to go in Singapore with friends, so if you want to have fun and make unforgettable moments, check out Universal Studios Singapore!
Address: 8 Sentosa Gateway, Singapore 098269
Business Hours: 10:00 AM - 7:00 PM
Website: https://www.rwsentosa.com/en/attractions/universal-studios-singapore/explore
Clarke Quay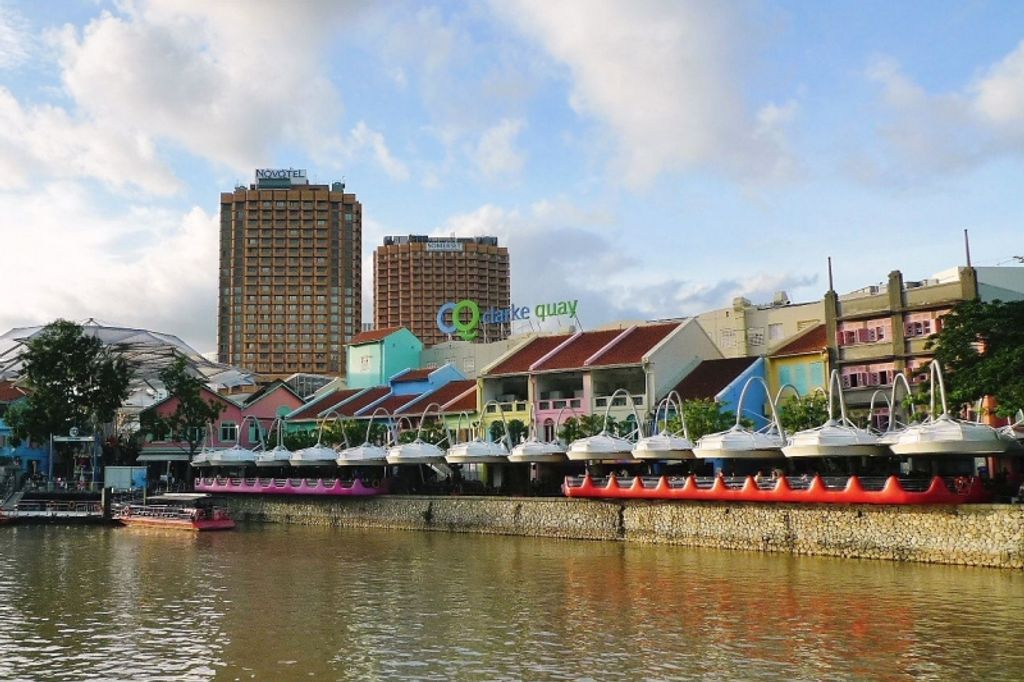 Are you tired after shopping at Orchard Road? If so, let's take a break and relax at "Clarke Quay", a significant historical landmark with lots of restaurants and nightclubs.
The Clarke Quay, located on the waterside of Singapore River, which used to be a commercial area during the colonial era. Today, it is well-known for its nightlife, as there are many restaurants and bars, in which both tourists and local people have fun together. From its location, you can simply enjoy watching the beautiful scenery of the vibrant and contemporary city. In addition to that, if you come with friends, do not forget to try the G-MAX reverse bungee, situated near the Clarke Quay.
Address: 3 River Valley Rd, Singapore 179024
Business Hours: 10:00 AM - 10:00 PM
Website: https://www.capitaland.com/sg/malls/clarkequay/en.html
Chinatown
Visiting Chinatown in Singapore will give you much more than an opportunity to try the authentic taste of Singaporean food. Instead, you will have a chance to witness and learn about the cultural diversities of many ethnic groups living in Singapore, such as the rich Chinese-Singaporean culture. Within its area, there are many temples and historical sites, such as Sri Mariamman Temple and Buddha Tooth Relic Temple. Sri Mariamman Temple is the oldest Hindu temple, founded in 1827. The architecture is very outstanding and unique, as the entrance tower is beautifully decorated with figures of Hindu deities. Another temple, which is worth visiting, is Buddha Tooth Relic Temple. Once you enter the huge gate, you will be surprised by the amazing and splendid architecture inside. Additionally, if you are looking for trying local food and buying souvenirs, you can go to Chinatown Street Market. As Chinatown in Singapore covers four different sub-areas, which is very huge, it is better to have a local tour guide with you and bring you to the must-see spots.
Address: Trengganu St, Singapore 050005
Business Hours: 9:30 AM - 8:00 PM
Website: -
Sentosa Island

Can you imagine an island that has a lot of entertainment, events, and activities where you can spend the whole week staying there? Located on the southern coast of Singapore, Sentosa Island is one of the best places to visit. Even though it is not located in the center of the country, it is very easy to get there. There are many ways to get there, such as using public bus services, Sentosa Express Monorail, and cable care.
On the island, there are a ton of activities waiting for you. Not only can you enjoy a visit to the beaches and just relax, but also you can visit the S.E.A Aquarium, which is home to 1,000 types of marine animals. Furthermore, if you really love adventure, do not miss visiting "Megazip Adventure Park" and "Skyline Luge Sentosa"! Not sure where to go on Sentosa Island? Take a look at our Singapore tours!
Address: Sentosa Island
Business Hours: -
Website: https://www.sentosa.com.sg/
Singapore Botanic Gardens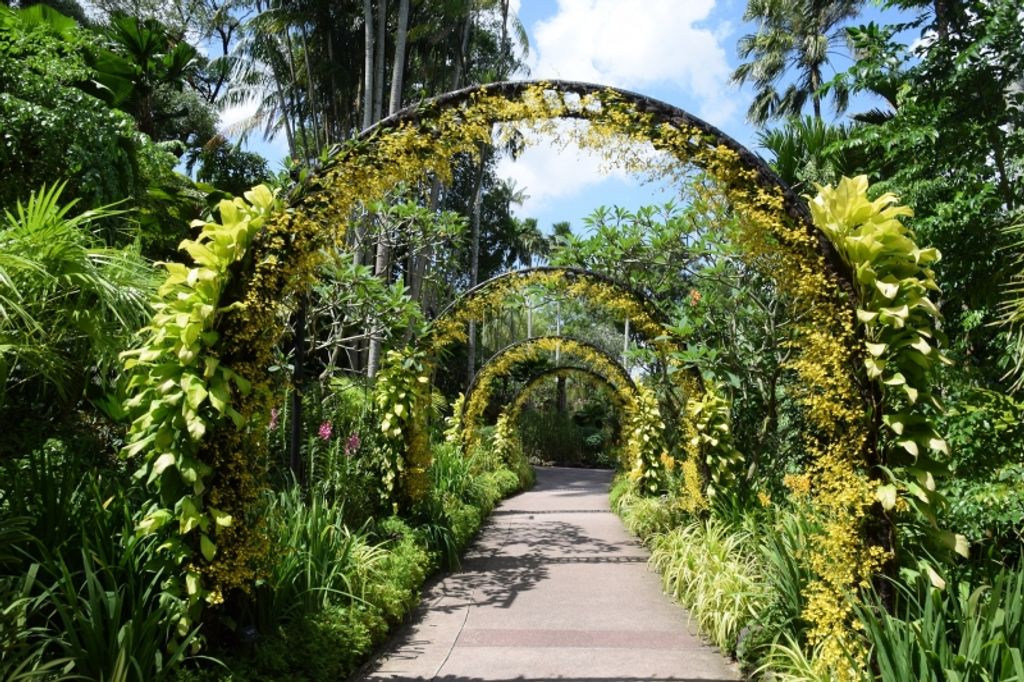 Have you ever fallen in love with the lovely colors of an orchid? Regarded as a UNESCO World Heritage site, Singapore Botanic Gardens is a must see tropical garden and one of the best places to visit in Singapore. The garden, founded in the late 1850s, is divided into 5 areas, consisting of the Ethnobotany Garden, National Orchid Garden, Jacob Ballas Children's Garden, Rain Forest, and Ginger Garden. Throughout the walking trails, you will enjoy watching a variety of plants and colorful flowers with a fresh and relaxing atmosphere. Additionally, walking into the National Orchid Garden, you will definitely be amazed by the 1,000 different species of the orchids, as it has the world's largest orchids collection. The Botanic Gardens is certainly one of the popular places to visit in Singapore.
Address: 1 Cluny Rd, Singapore 259569
Business Hours: 5:00 AM - 12:00 AM
Website: https://www.nparks.gov.sg/sbg
To sum up, despite being an island state, Singapore actually has a lot of places to explore. As one of the industrialized countries in the region, you will find it easy and convenient to travel around and talk to the local people. Moreover, no matter what type of travelers are you, you can easily find the places matching your preferences. If you love nature and animals, you can visit the Garden by the Bay and Singapore Zoo. On the other hand, let's check out Orchard Road, if you really like shopping.
TripleLights is a private tour service company, which offers you a chance to customize your trip! If you are planning to visit Singapore, you can check out our website. Furthermore, you will definitely enjoy having a local tour guide, who can help widen your traveling experience. You can also take a look at our tours to help you decide where to visit in Singapore. Most importantly, to save your time, you can simply ask for a tour itinerary using our request a tour service.
Recommended Blogs
11 Things to Do In Singapore: The Top Attractions
Hiring a Tour Guide In Singapore: The Pros and Cons