When you are having trouble deciding what to eat in Odaiba, go to DiverCity! DiverCity Tokyo Plaza is a shopping mall, where the statue of Gundam Robot welcomes you.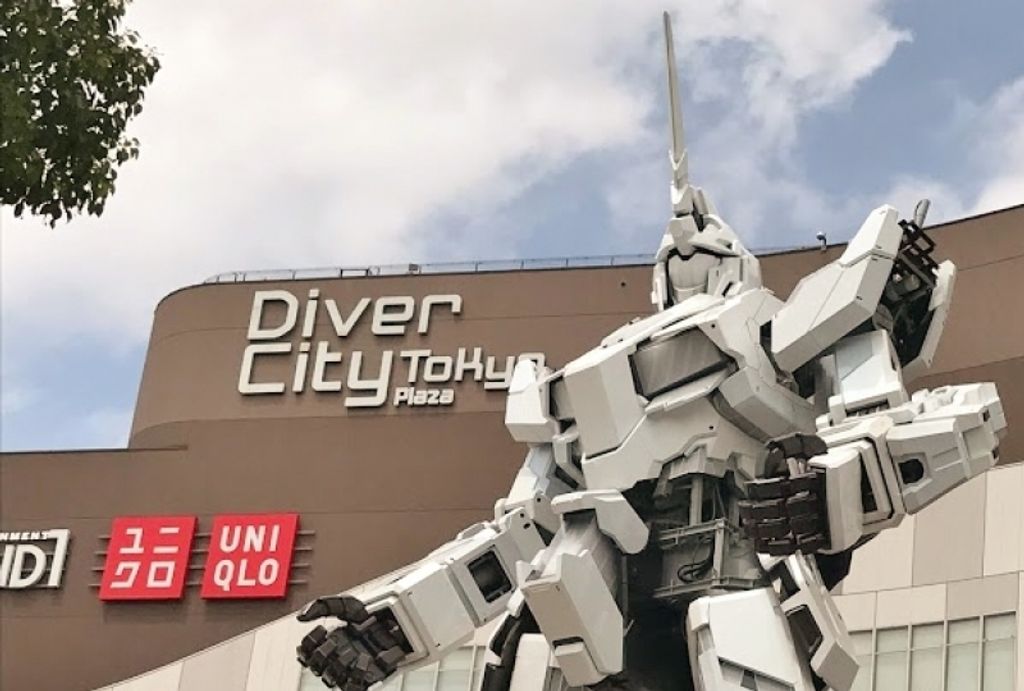 It contains a food court, restaurants, cafes, and so on. You will have no shortage of place to eat. But if you are confused by having too many spots to choose, trust Hitomi 's recommendation. Today, I'll tell you tastier and more reasonable Japanese foods than others.
"Kaneko Hannosuke"
Tempura is the representative Japanese food, so I guess most visitors would like to try it. But as you well know, Ginza's tempura restaurants are expensive. Why don't you drop in DiverCity's food court? Kaneko Hannnosuke serves you real tempura at reasonable price. You may not let slip this opportunity.
I ordered this tempura bowl. Each tempura fried using good sesame oil, so it has good aroma and flavor. My favorite one is scallop. It is so creamy. And, Maitake mushrooms are fresh and juicy. If you don't like hot taste, you don't have to put red pepper.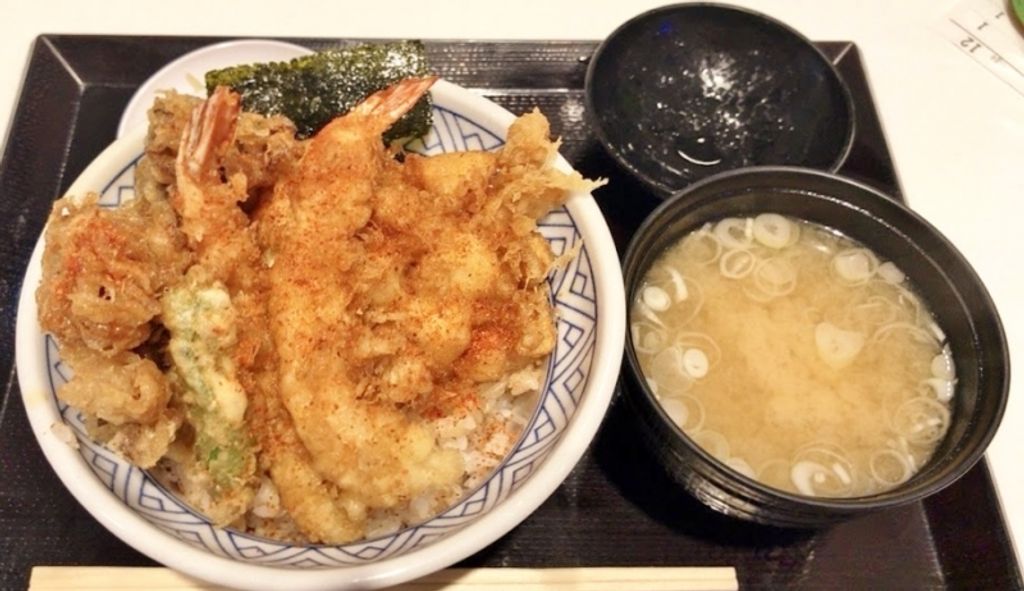 Its portion is good enough!
Official Website (Please scroll down.)
"Kyurin"
Near Kaneko Hannnosuke, you can find a ramen noodle shop. Kyurin is managed by a legendary ramen restaurant, Rokurinsha. Rokurinsha used to be located in a part of Tokyo's residential area. But it was so popular that people made a very long line in front of the restaurant. Accordingly, local residents strongly protested about it, and, Rokurinsha had to be closed once. Their ramen was yummy and unforgettable... There was a businessman who was a big fan of Rokurinsha.He was in charge of opening new restaurants in Tokyo Station, and asked them to reopen their ramen shop at the station. Finally, Rokurinsha restarted at Tokyo station, and, you can see that people continue to make a long long line as well as the old days.
If you visit Kyurin at DiverCity, you don't have to wait so long, and, you can taste very good ramen as same as the main shop's one.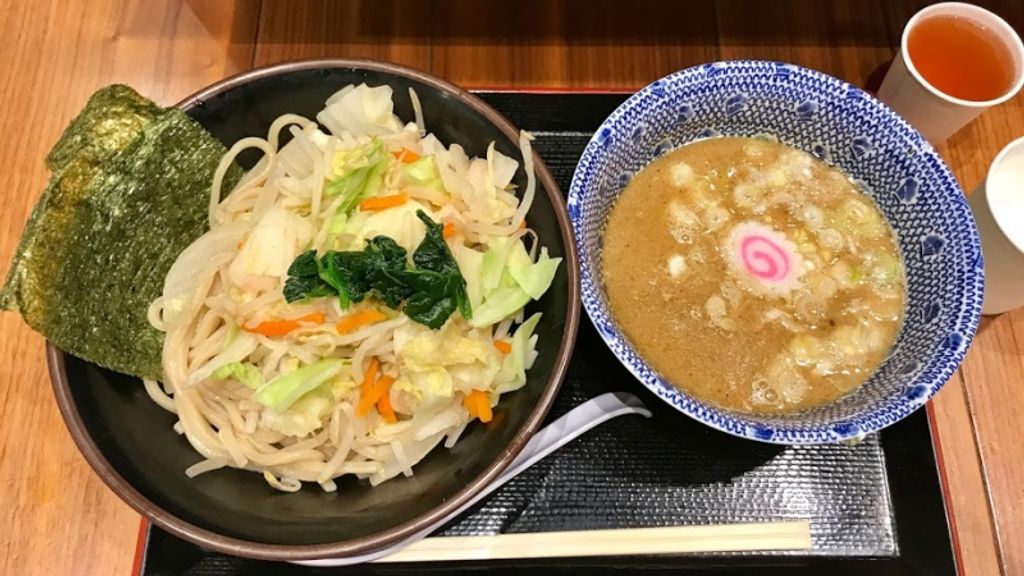 Kyurin's noodles are served with a warm dipping broth. It's called Tsukemen. It tastes not too salty but mild. And it's not oily. I hope you like it.
"Nana's Green Tea"
If you feel like eating something sweet, don't miss Nana's Green Tea! Leave the food court, and, go beyond the escalator. It is located at the same floor. Nana's Green Tea's ice cream is made from Matcha, which comes from Uji. Uji is a city of Kyoto and it is the mecca of Matcha. Uji tea's quality is the best in Japan. It is not too bitter but mild.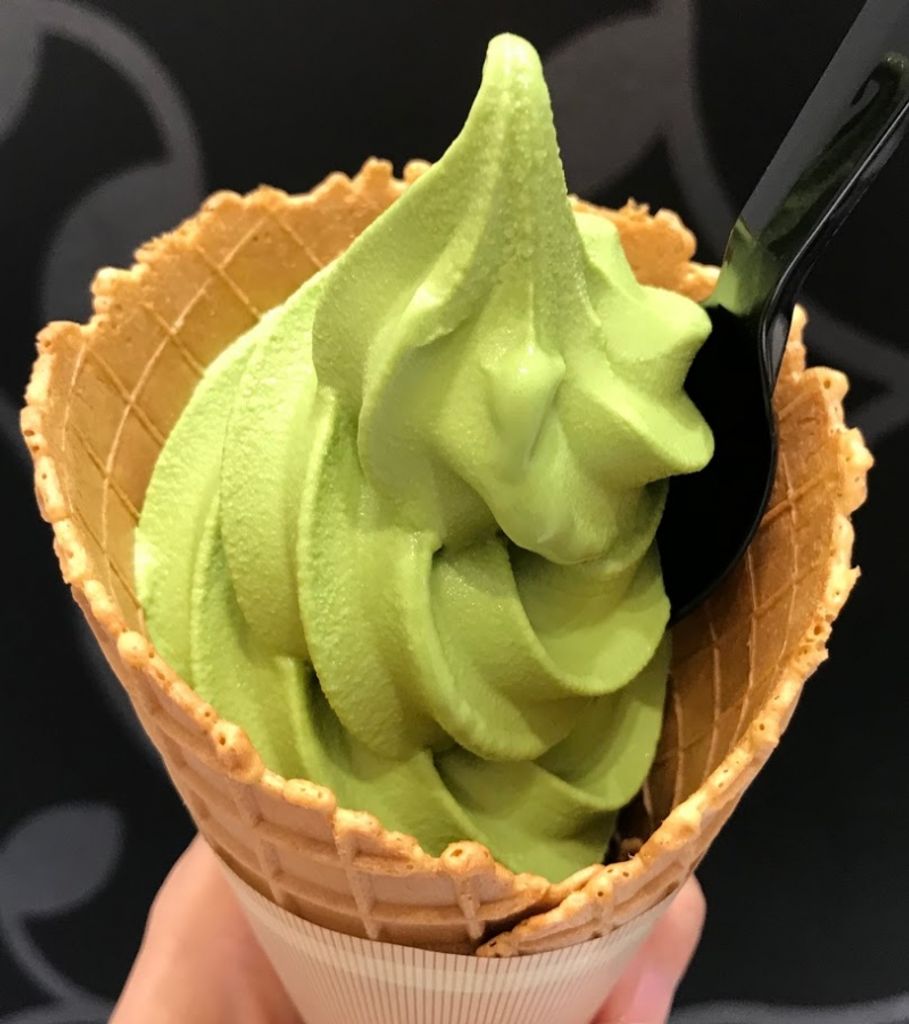 This ice cream is not too sweet, and the texture is so smooth. I love Kyoto's Matcha♥
For your route, click here.