There are many temples which are famous for its colored maple leaves, the autumn foliage in Kyoto, however, if I'm asked, 'Which is the best place to visit?', I will answer, 'I do recommend you to visit Eikando Temple.'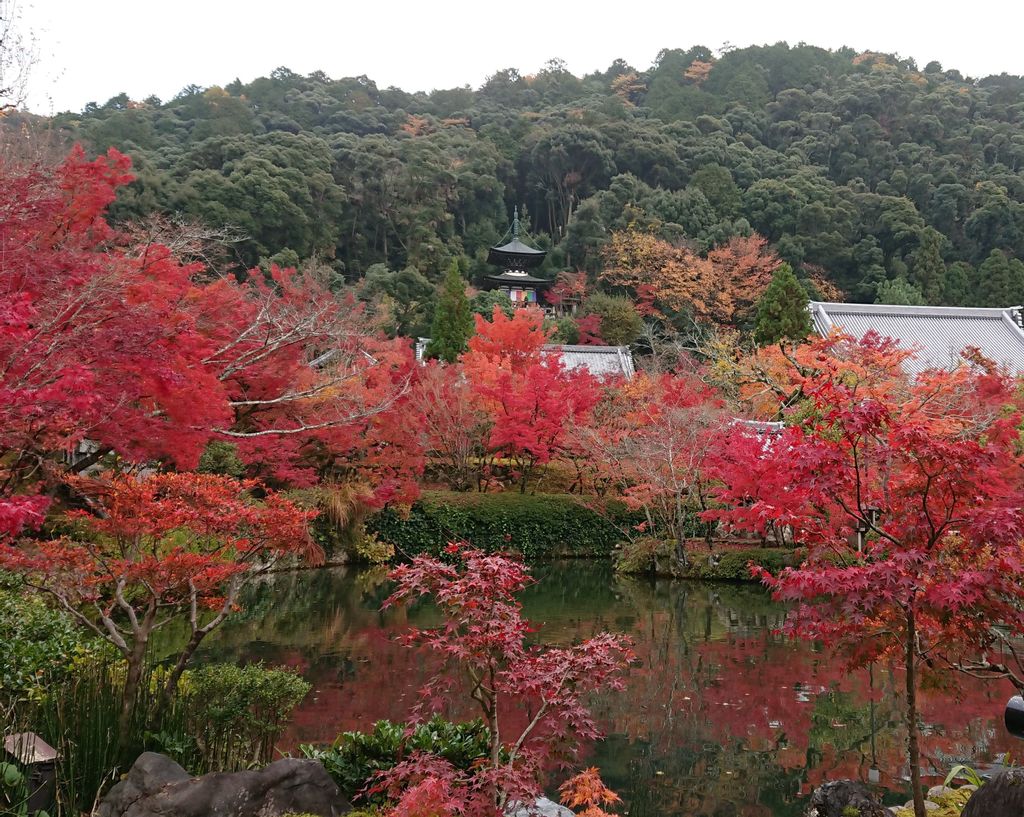 One of the reason is that, in Japan, so many people want to see the colored maple leaves and visit Kyoto during autumn. You may be involved in the traffic jam, but you can easily get to Eikando by walking only for 10 minutes from the nearest train station, 'Keage'. (On the way to the temple, you will walk through Nanzenji Temple where you can find another beautiful world of colored maple leaves.)
Eikando, Zenrinji Temple which is located in Kyoto was originated from the 9th century and is the headquarters of the Seizan Zenrinji branch of the Pure Land Sect. The temple is well known for its magnificent autumn leaves in Kyoto.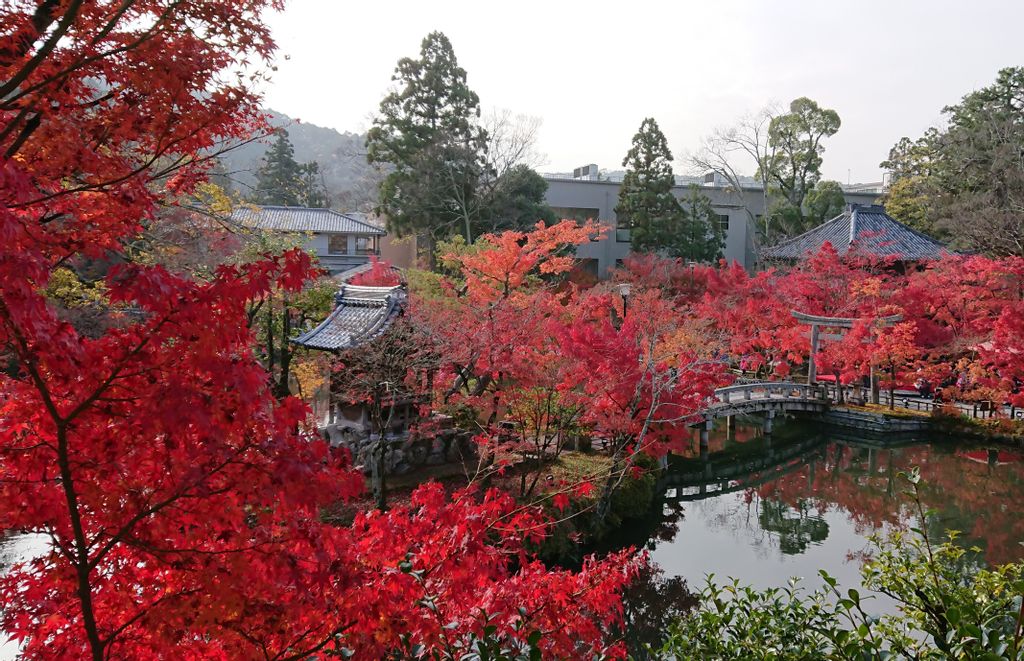 In fact, above all, you will be amazed by the marvelous red world at Eikando. During other seasons such as spring, summer, and winter, this temple keeps quiet, and breaks out in autumn, especially, around November 20.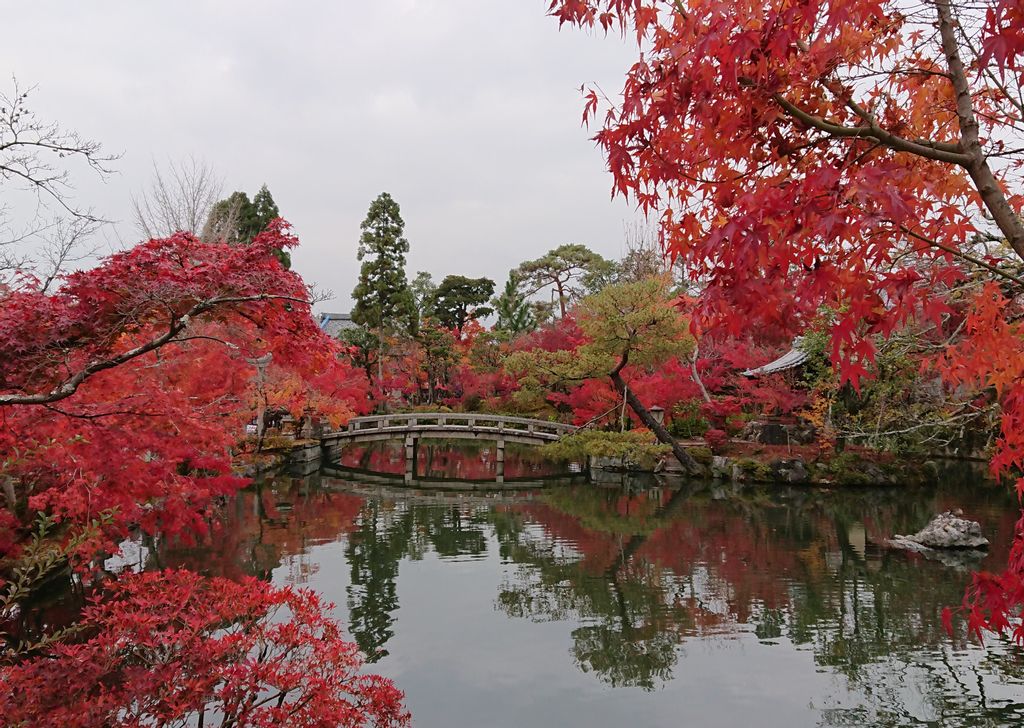 If it's possible, I recommend you to visit this temple on weekdays when less people visit there. (Quite a number of people visit there even on weekdays, though.)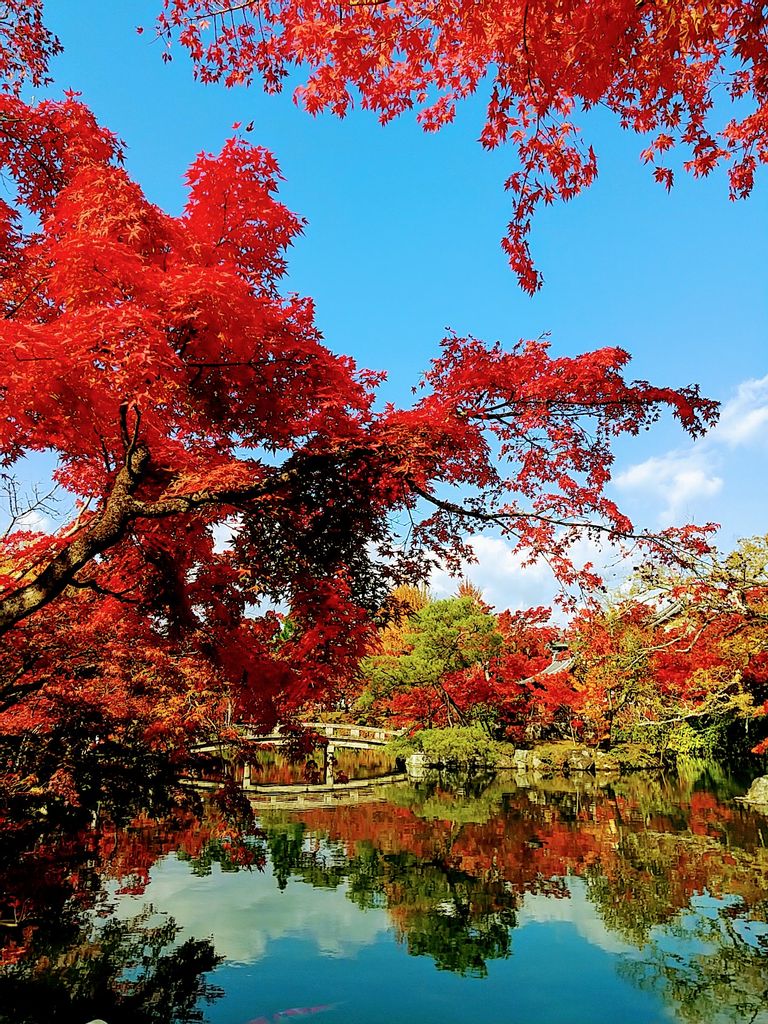 Such a lot of people exclaim what a wonderful world they can see and take pictures, pictures, pictures...everywhere.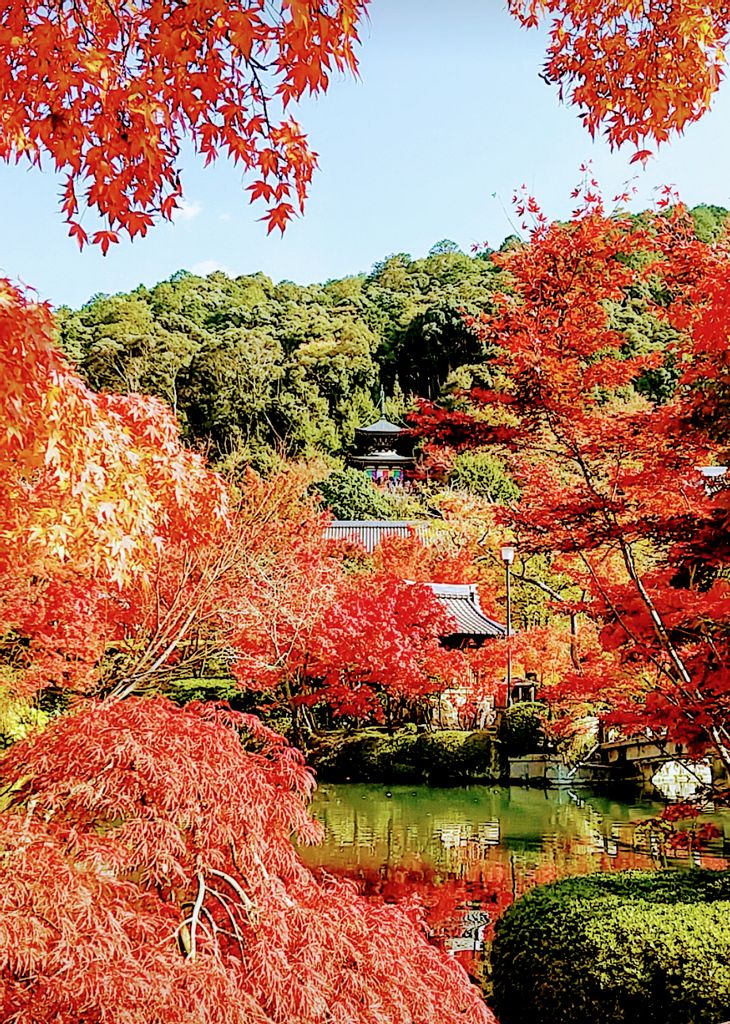 If you pay extra charge, you can enjoy another stunning illuminated world at night. (Please put on something which keeps you warm and go there at night.)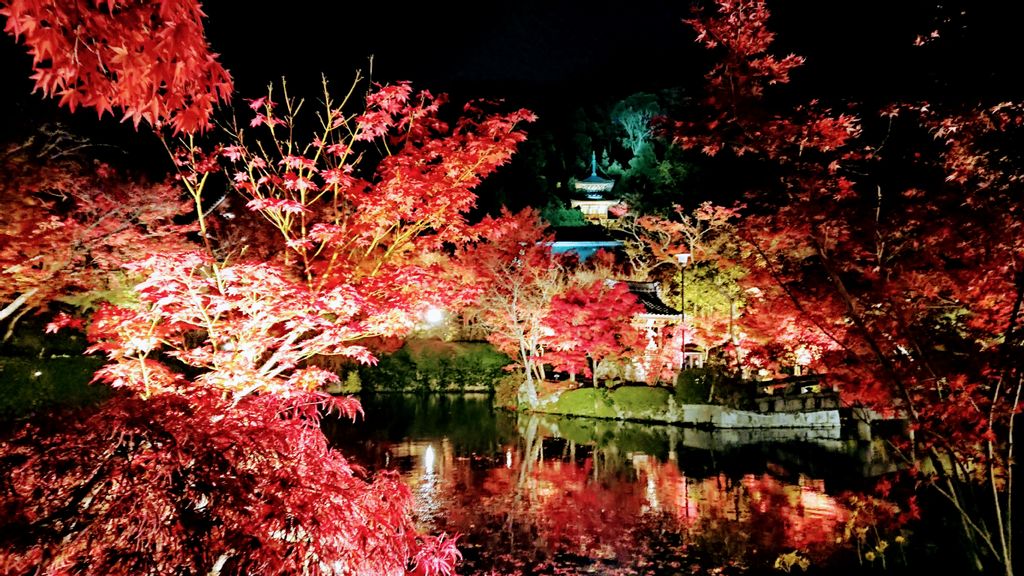 I hope that you can visit Kyoto during such nice period and immerse yourself into the red world next autumn!