In a sprawling and fast-paced city like Tokyo, convenience naturally seems to be the key priority. However, recently, there has been a growing awareness amongst residents of this dense city about the necessity of being aware of the source of one's sustenance and the impacts that the food one consumes has on one's body. In addition to government taking firm action in promoting farm fresh produce, these markets would not be as vibrant and successful without the turnout of eager shoppers every weekend. Join the B2C (business-to-customer) wave taking over Tokyo and spend the day like a resident of the city!
United Nations University Farmers Market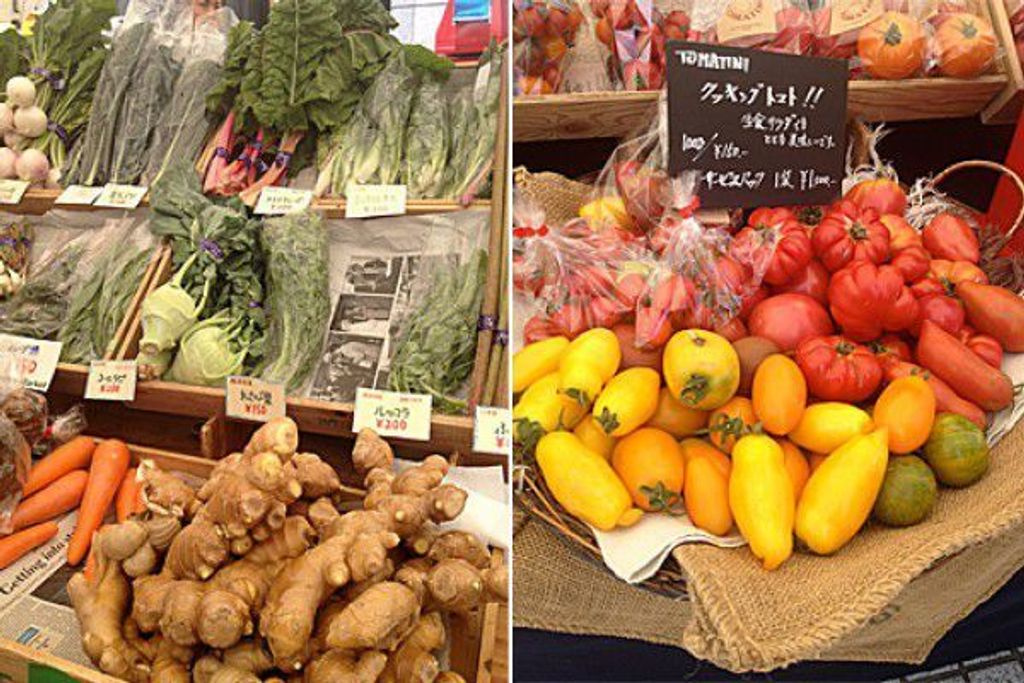 Every weekend, over 70 vendors gather together outside of the United Nations University to sell a wide mélange of fresh produce and other goods such as vegetables, fruits, bread, pastries, rice and fresh flowers. The UNU Farmer's Market has been one of the most popular and steadily growing markets since its beginnings just 5 years ago. This market is part of the Marche Japón initiative, a government- initiated push that aims to promote the vibrancy of these outdoor farmers markets that sell fresh produce.
You can expect to find…
Pesticide-free produce

An assortment of mushrooms

Seasonal fruits

Yamanashi jams

Pickles

Chestnuts

Organic coffee
When: Every Saturday and Sunday, from 10 am – 4 pm (please take note that not all vendors participate on both days)
Address: 5-53-70 Jingumae, Shibuya, Tokyo 150-8925, Japan
Access: A 5-minute walk from Shibuya station or an 8-minute walk from Omotesando station.
Roppongi Ark Hills Farmer's Market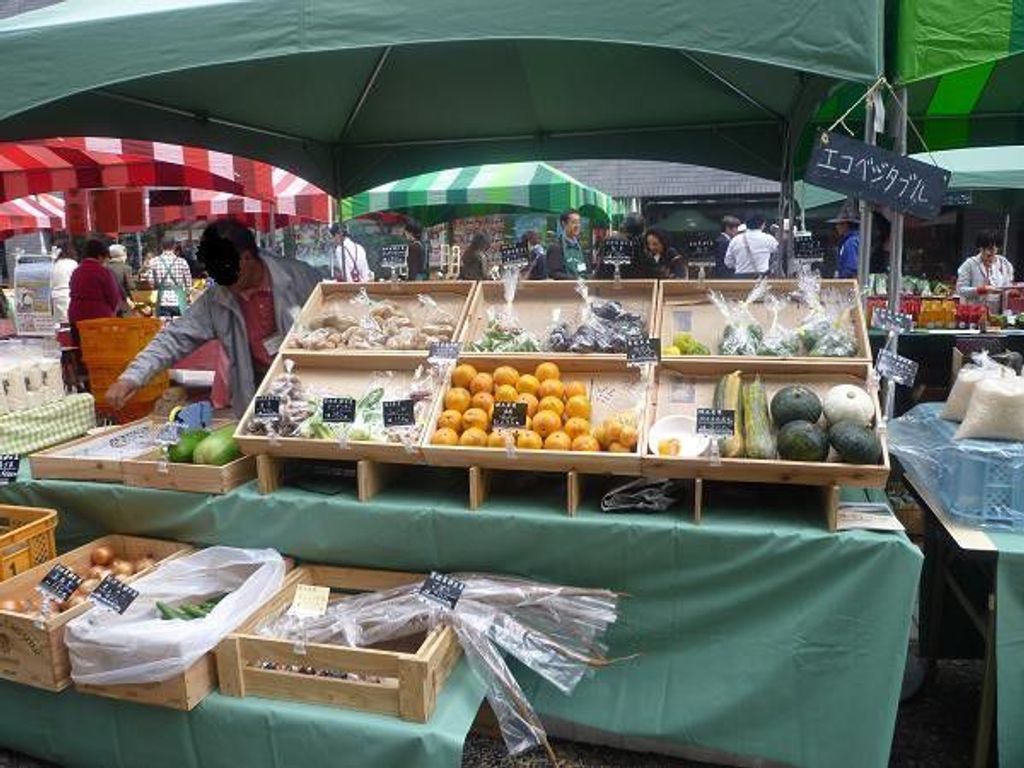 This market started 10 years ago when growers from Ibaraki used to come into the city with their produce and gather in a small area to sell to customers. Now, 10 later, over 40 vendors from Kokubunji and Okutama gather at the courtyard of the residential complex Roppongi Ark Hill's and over 1500 customers every Saturday come to pick up their ration of fresh produce. It's truly a great place to interact with the farmers, who are invested in and sincerely care about the food they sell and how it is grown and sourced. There is a strong sense of seasonality evident at this market, and regular workshops that occur at the market make for a lively and bustling atmosphere.
You can expect to find…
Seasonal vegetables

Seasonal vegetables

Confectionaries
When: Every Saturday, 10:00 am – 2 pm
Address: 1-12-32 Akasaka Minato, Tokyo 107-6001 Japan
Access: A 5-minute walk from Shibuya station or an 8-minute walk from Omotesando station.
Ebisu Farmer's Market
While the prices that you will find at this market might be a bit steep compared to the other farmer's markets dotted around the city, there is a great range of items on offer at this market and you can expect to not go home empty handed after strolling around the market! A special occurrence at this market is that on a monthly rotational basis, it features a different part of the country and its culinary offerings.
You can expect to find…
Fresh seasonal vegetables

Jam

Handmade soaps

Dried natto (a unique item at this market!)

Craft items, such as baskets
When: First and third Sunday of every month, from 10 am – 5 pm.
Address: Yebisu Garden Place, 4-20 Ebisu, Shibuya, Tokyo 150-0013, Japan
Access: A 5-minute walk from JR Ebisu Station.