I guided 3 guests from USA to Miyajima on Jan 2nd 2020.
Cultured Oyster
We take ferry to Miyajima. We can see a lot of oyster farming board in the Seto Inland sea. Cultured oysters in Hiroshima accout for more than 50 percent of the total production in Japan.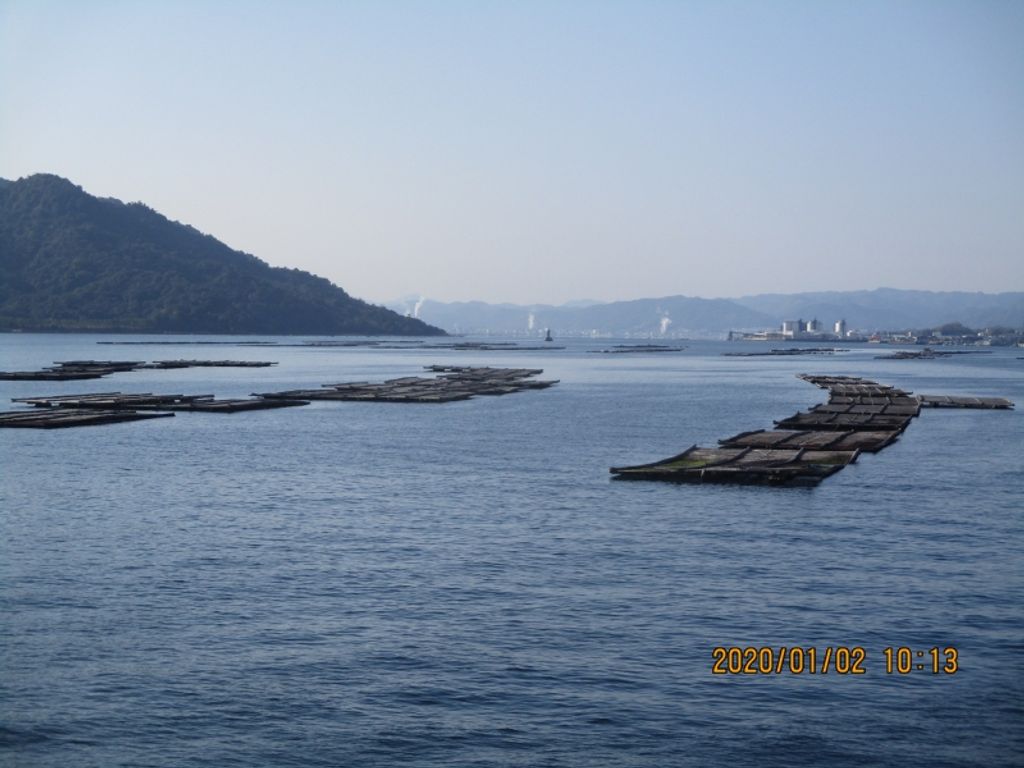 Hiroshima Local food, "Okonomiyali with oyster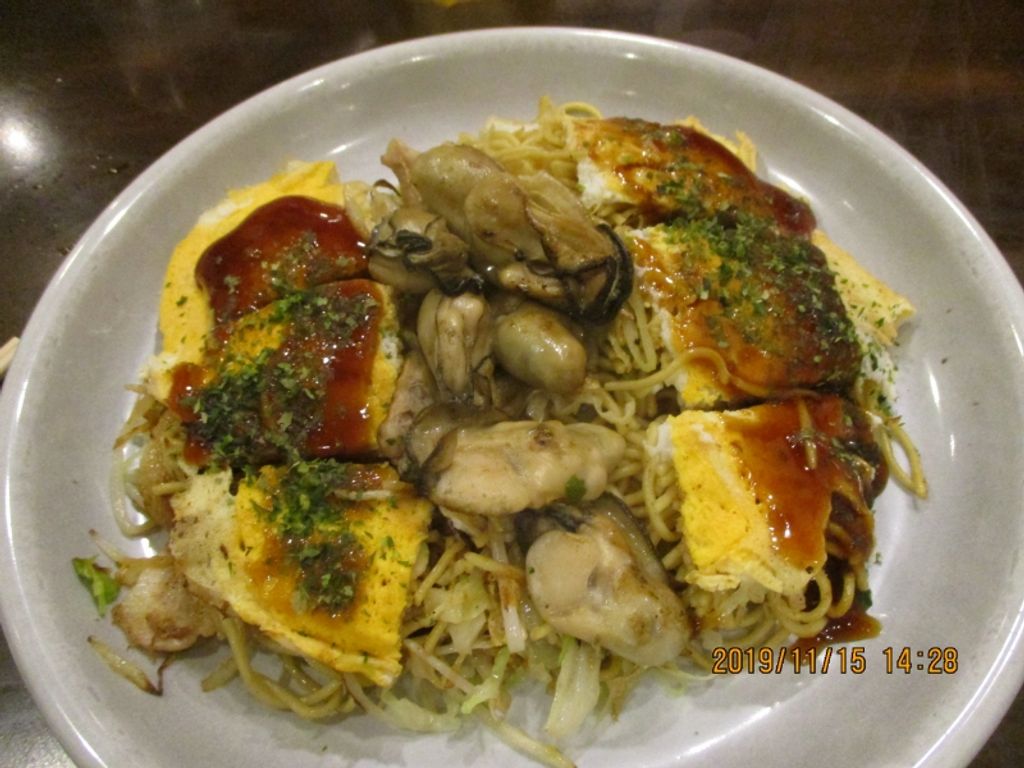 Great Vemolion Torii
is one of the symbol in Miyajima, but unfortunately it is now under renovation, so the torii is now covered with white tents. It is said that the work will be finished around this August.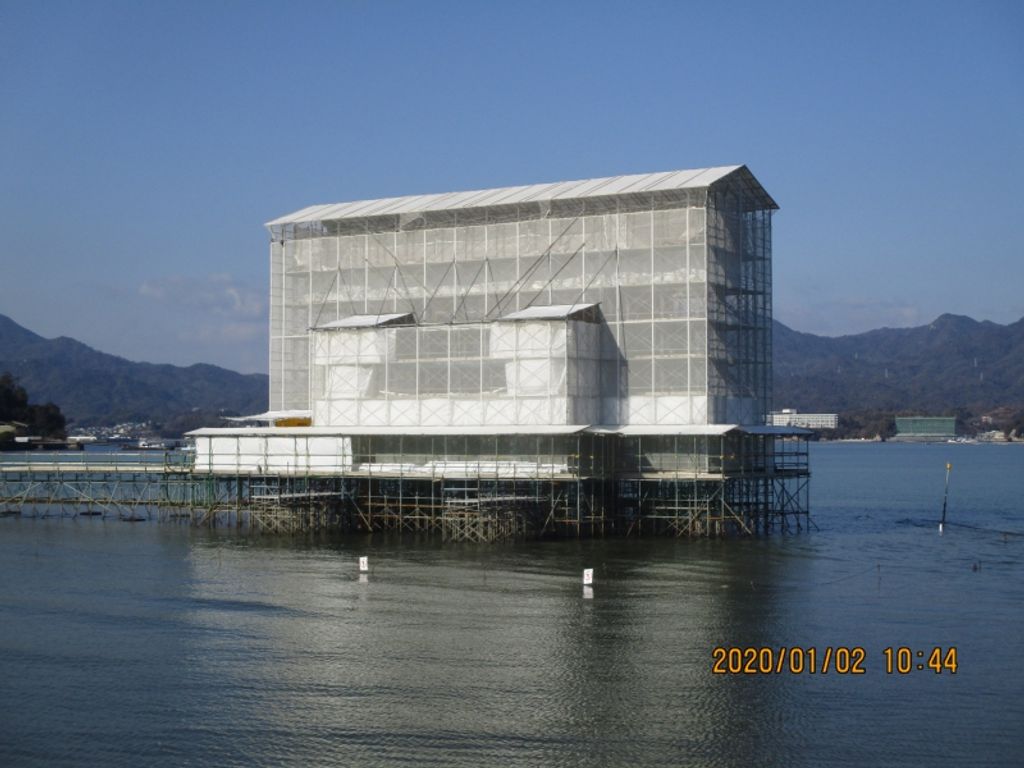 Itsukushima Shrine
On the 2nd January 2020, so many tourists visit the shrine.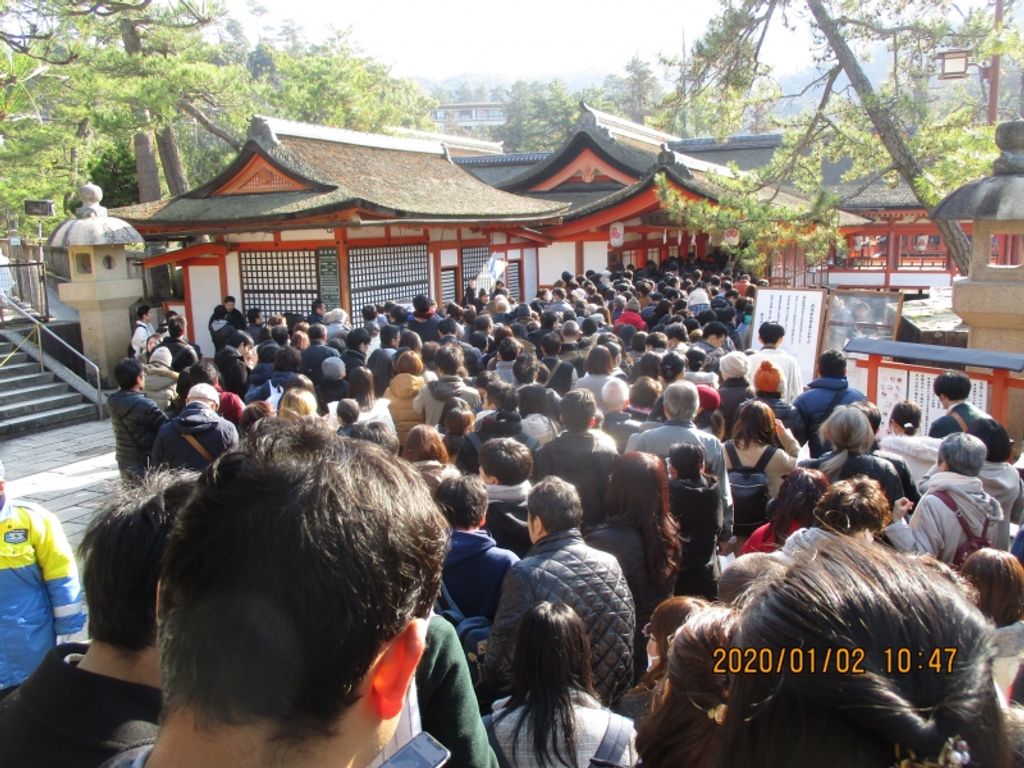 In front of the main hall, the traditional Japanese theatrical form "Noh" was performed to celebrate the new year. Noh is one of the most highly sophisticated stage arts in Japan. We had a great time to see "Noh performance."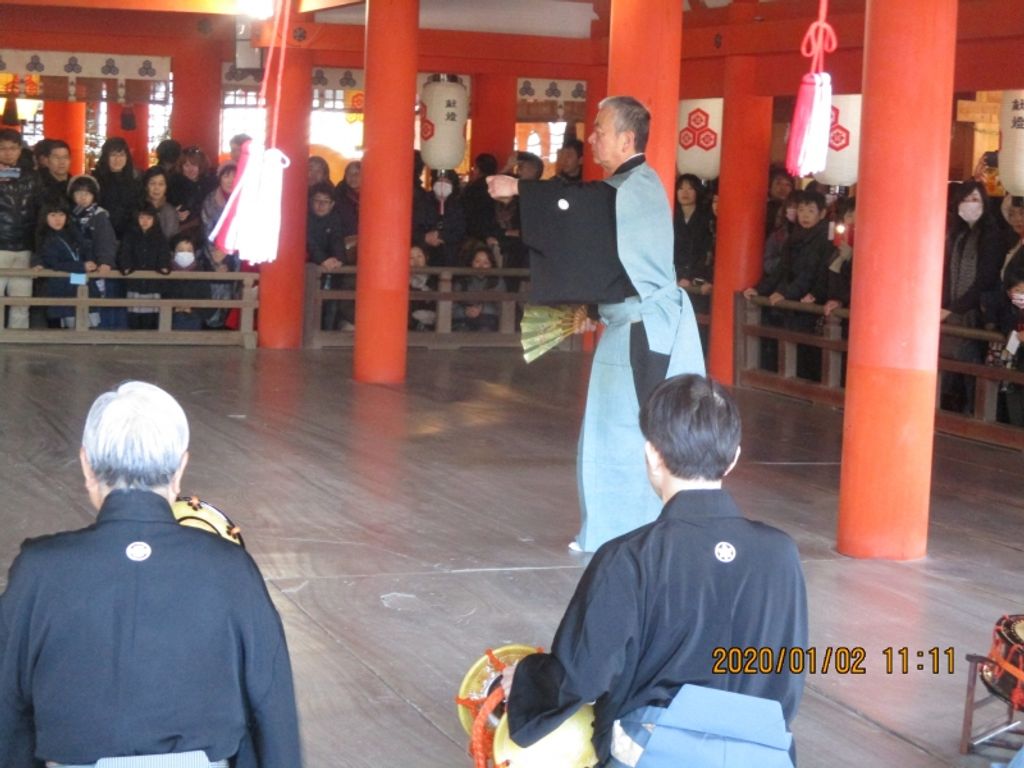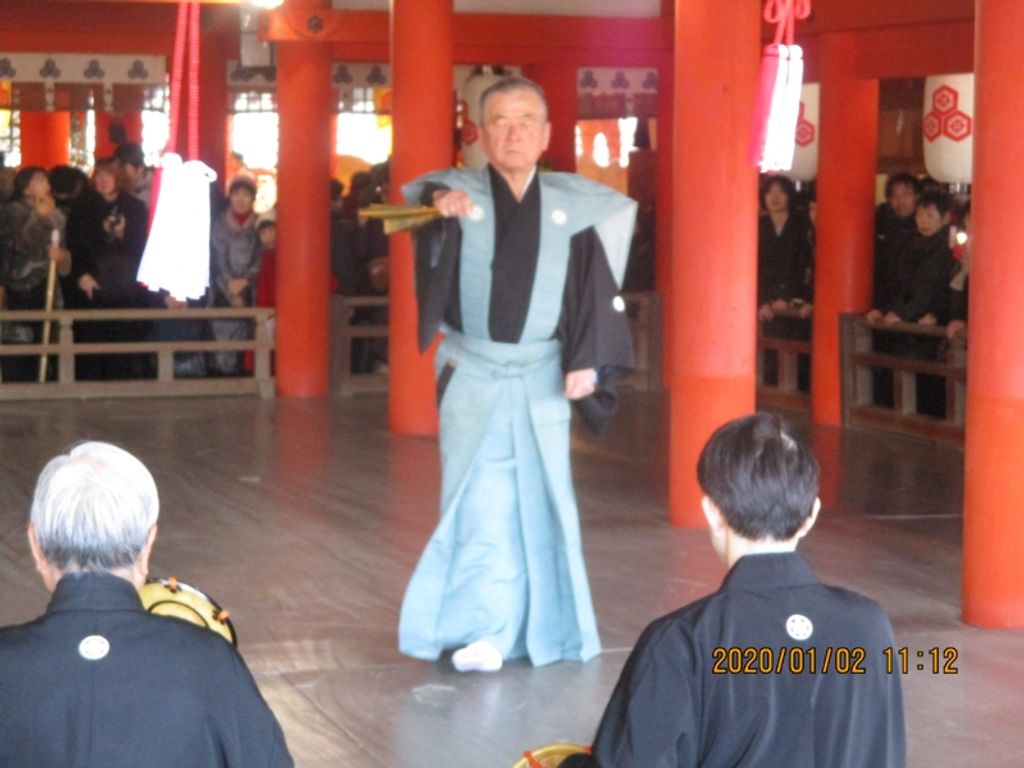 Daishoin Temple
In 806 a great Buddhist priest, "Kukai" stopped by Miyajima on his way back from China and built Daishoin Temple.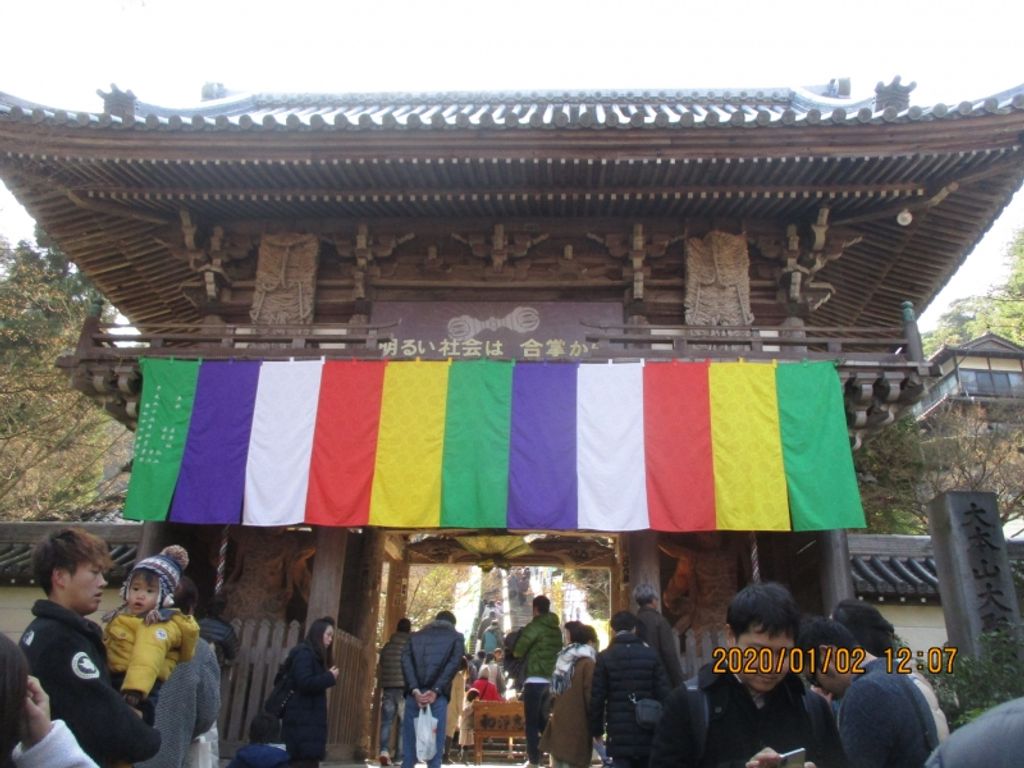 There are a lot of Fudomyo-o, or Immoval King of Wisdom in Fodo-do hall.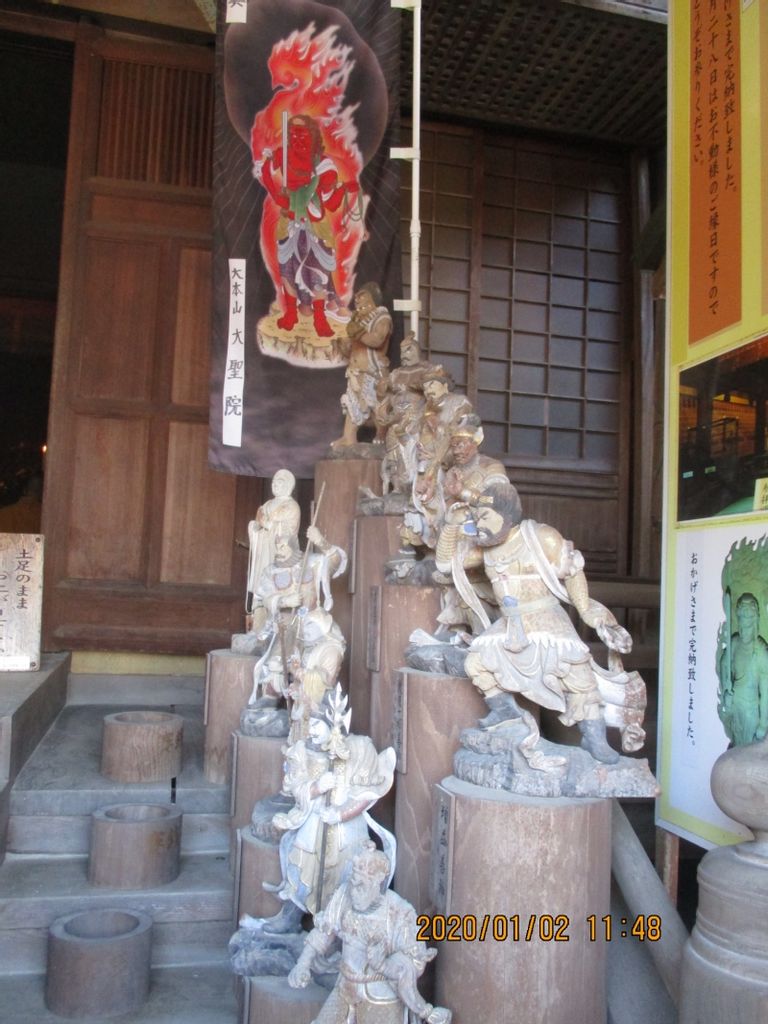 A cylindrical wheel is called manigurama. When you rotate a maniguruma one time, it is said you read a volume of Hannya-Shingyo, or a Buddhist sutra.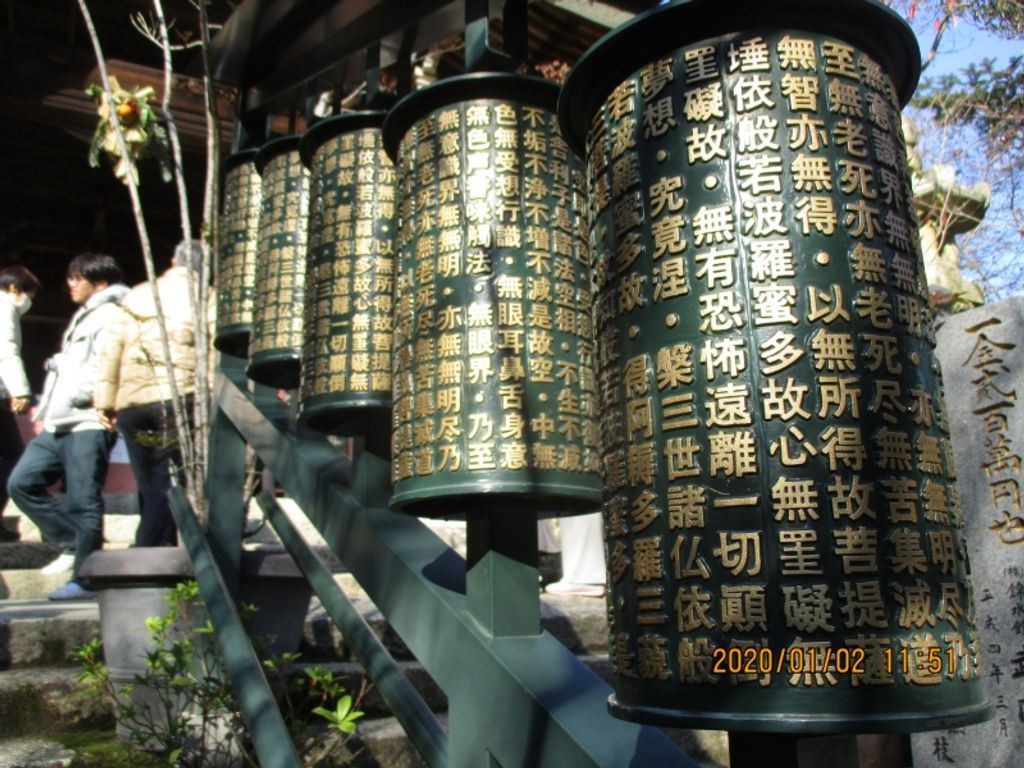 Thank you.