These days, we find a lot of young people in black suits walking at stations in business districts. They check a mobile phone seriously and walk at a quick pace. They are students who will graduate from univesity and start working next year. They are looking for their job.
In Japan, many companies start recruiting activities at the same time. This year, it started on Mar.1st . Now is the season of job-hunting for univercity students. Companies hold job fair, have interviews and do tests. When students visit companies, they wear business suits and most of them have the same appearance as bellow: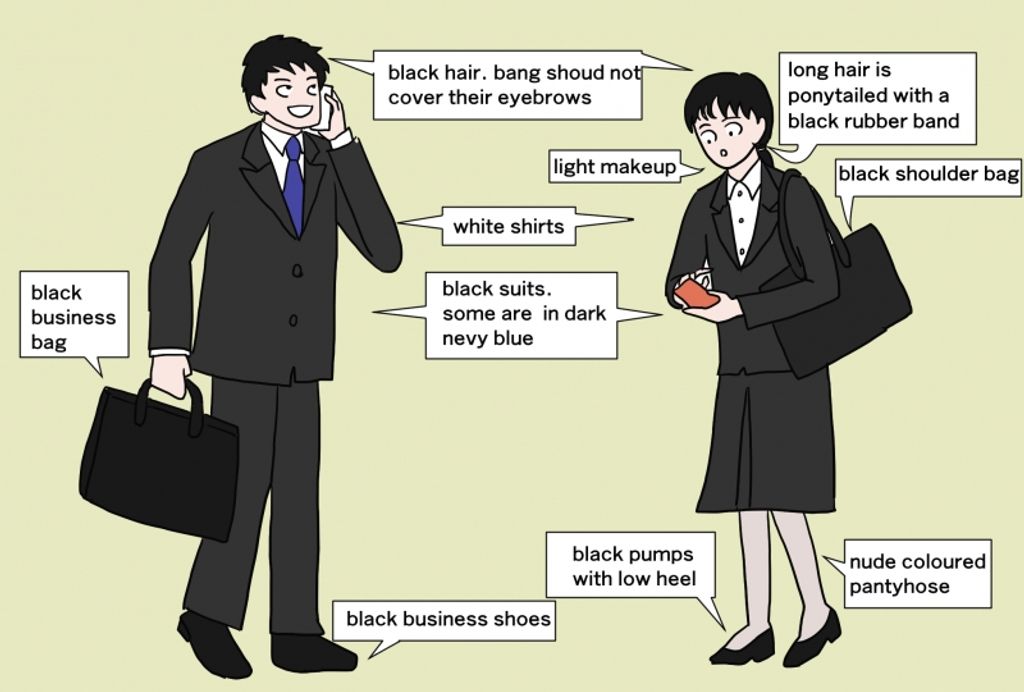 They can choose any colours of clothes, shoes, and bags. But they choose what others choose; black. (In the past, deep navy was very popular so almost all students wore the colour). Japanese do not like to be outstanding. We think it's safe to conform to others. That's one of the reasons why Japanese people like to wear uniform at schools, shops and companies.
In April, we find another type of young people wearing black suits. They are new employees . In Japan, fiscal year starts in April and companies train new employees to teach various things including their corporate culture. During the training period, new employees get close each other.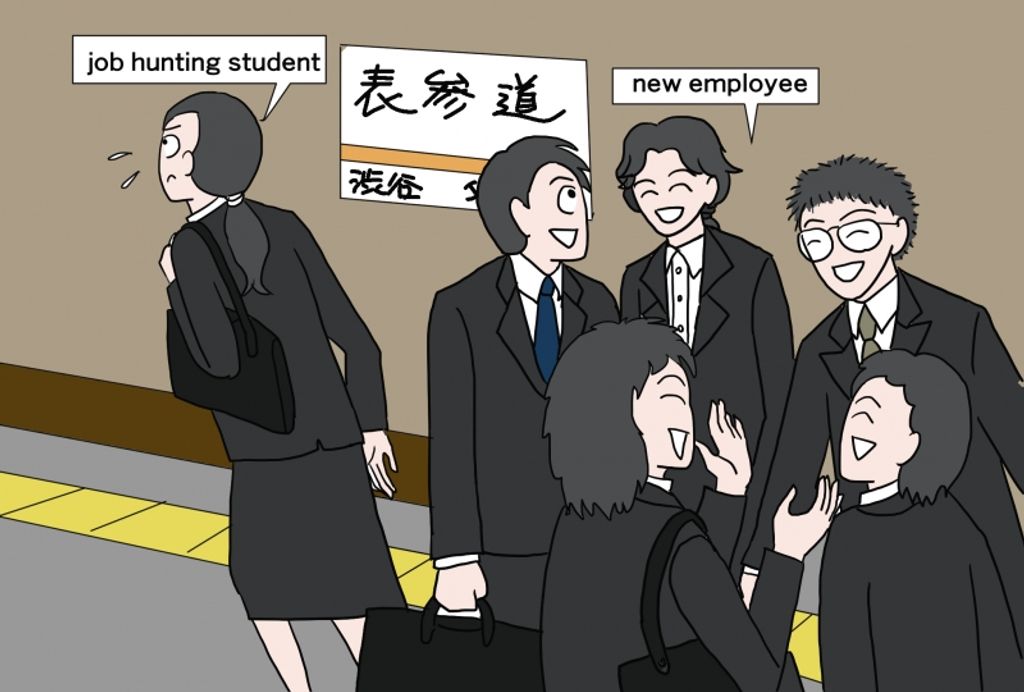 Many students find their job before summer but some continue until next March. I hope all students find a good job and start working full of hope.
Thank you for reading