Nara Park at the foot of Mt. Wakakusayama used to be a state-owned land.
若草山の麓にある奈良公園は、かつては国有地でした。
In 1880, it was given to Nara Prefecture for nothing for the purpose of making a park.
1880年に公園を造るため国から無償で譲り受けました。
This was the beginning of Nara Park.
これが奈良公園の始まりです。
Today, the district including Todaiji Temple, Kofukuji Temple, and Kasuga Shrine is called Nara Park.
今日では、東大寺、興福寺、春日大社をふくめた一帯を奈良公園と呼んでいます。
Nara Park is one of the most representative sightseeing spots in Japan, which attracts more than 14 million people from the inside and outside of the country throughout the year.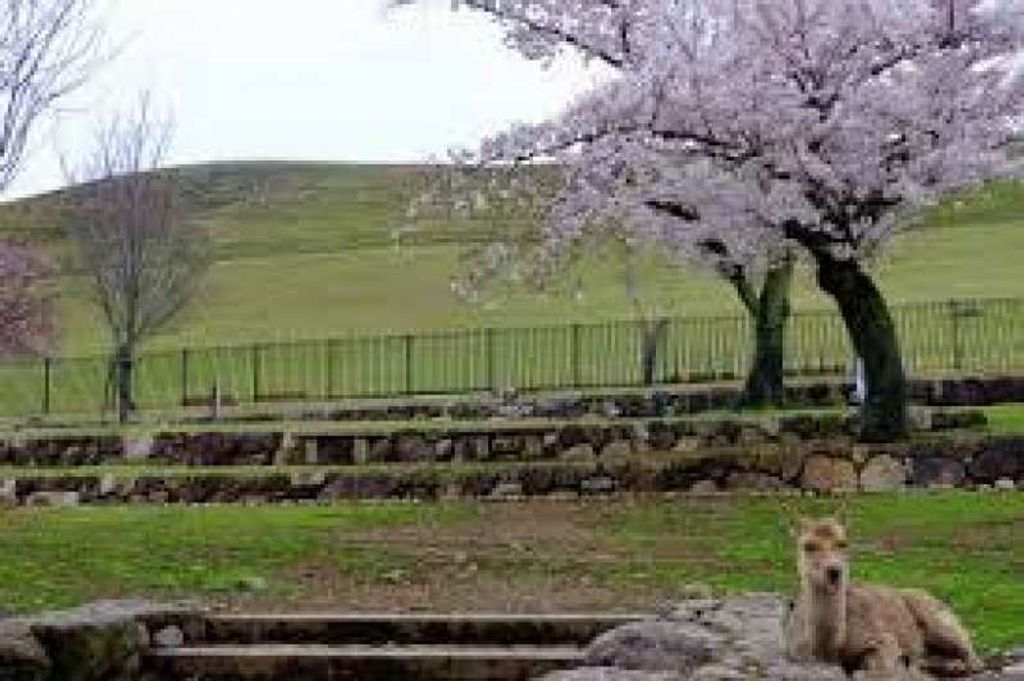 今では、有名寺社をかかえる日本有数の観光地となって、毎日何千人もの人々が国内外から訪れています。
Nara was the first capital of Japan, where the influential Fujiwara clan thrived.
Visitors can feel an ancient atmosphere here.
かつて藤原氏が栄えた都であるだけに、辺りは今でも古代の雰囲気が多少は味わえます。
The park is famous as a deer park.
奈良公園といえば鹿で有名です。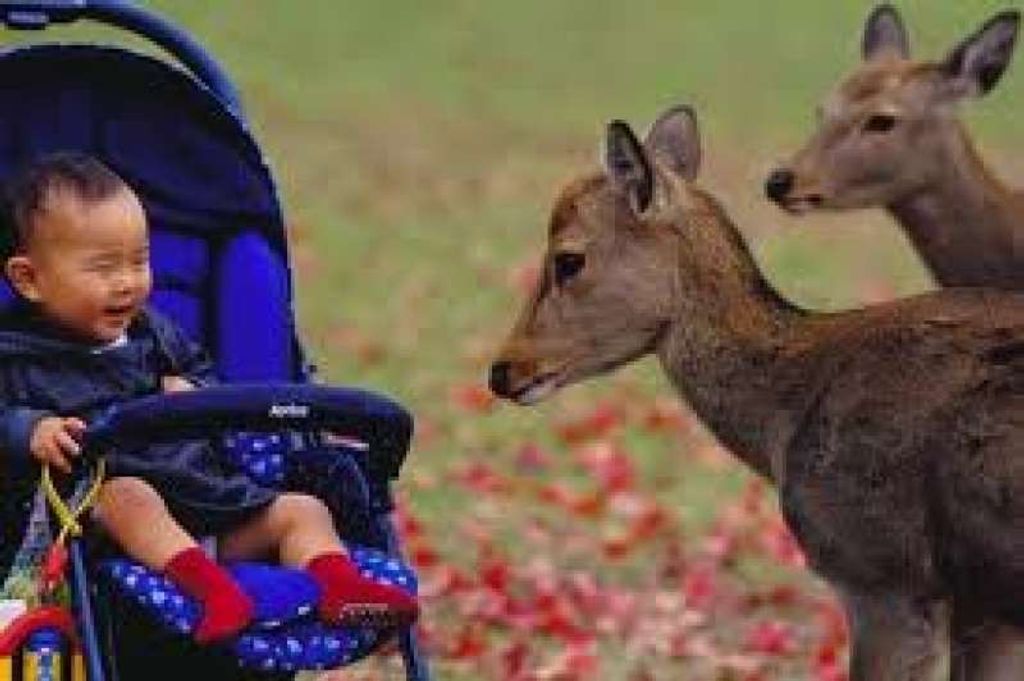 There are many national treasures and important cultural assets including the Great Buddha Statue and the statue of Ashura.
東大寺の大仏や興福寺の阿修羅像など、国宝や重要文化財が多数あります。
Along with the deer regarded as a messenger of the god, these ancient treasures have been protected with care.
神の使いとして大切にされた鹿とともに、古代の秘宝が大切に保存されています。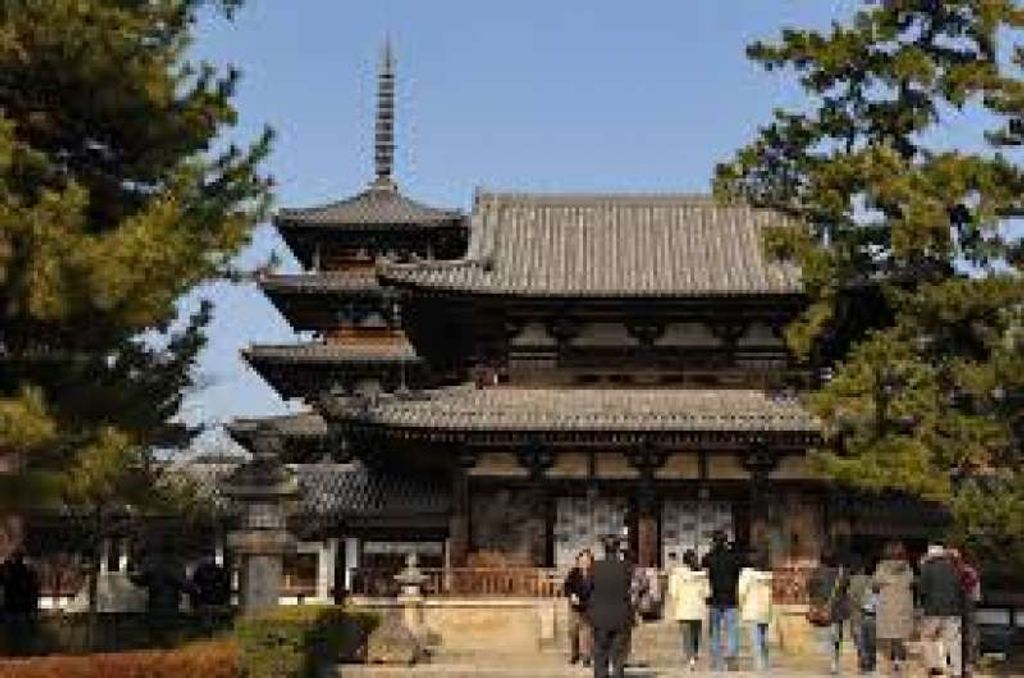 By the way, recently wild boars often appear in the park. They sometimes appear in the daytime.
話は違いますが、最近奈良公園に野生のイノシシが現れるようになりました。昼間に現れることもあります。
Because these two animals eat different food, they don't fight for food.
食べ物が違うため鹿と縄張りをめぐる争いをすることもありません。
In Japan, there is a religion called Shinto (native religion), whcih emphasizes the harmony with nature.
日本には,自然との共存を説く神道という宗教があります。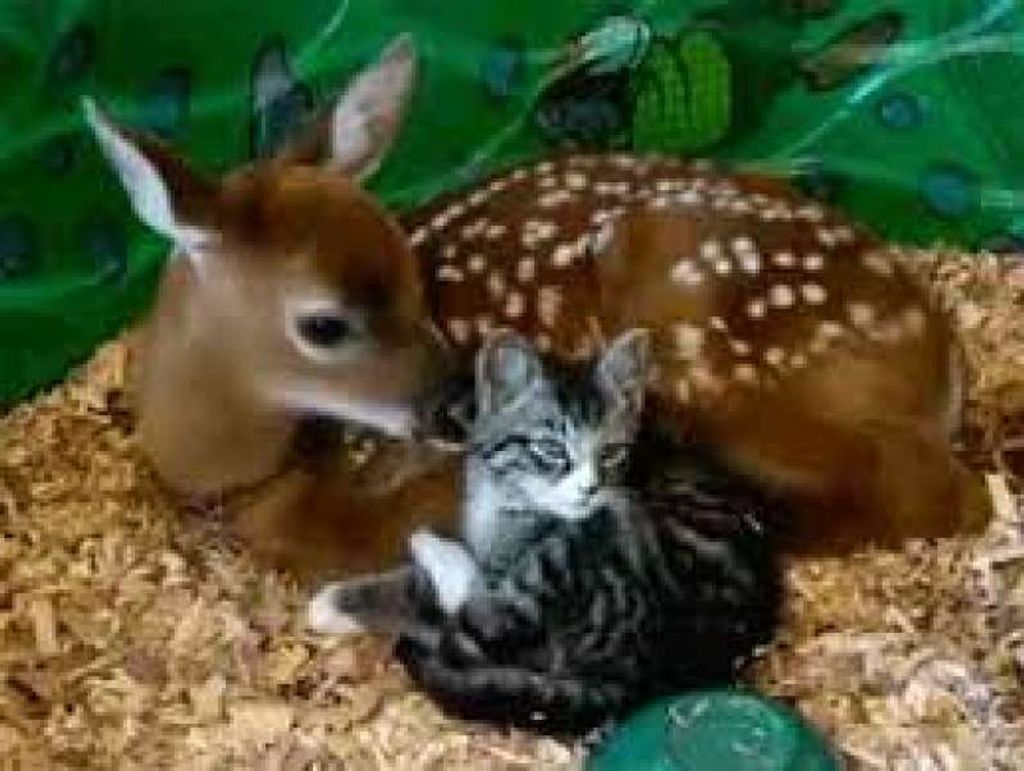 1000 years later these wild boars may be begging for food to visitors by making a bow.
一千年後、これらのイノシシはエサをねだって観光客におじぎをしているかもしれません。