SHITENNOJI & UMEDA SKY BUILDING
decorative banners
July 7th is the day when "Tanabata" or Star Festival is held in Japan.
It is an event based on an old Chinese legend. According to this legend, Altair (the Cowherd Star) and Vega (the Weaver Star) were split apart by the two banks of the River of Heaven (the Milkey Way) and come together once a year on this night.
 According to the story, the two stars fell in love and were so much in love that they didn't do their work. As a result god got angry at them and made them live on the opposite sides of the Milkey Way. God allowed them to meet just once a year on July 7th.
On the night of the 6th, people write their wishes or poems on strips of poetry paper of various colors and hang them on bamboo leaves.
In the precincts of Shitennoji Temple, on the both sides of leading from shrine gate to the Gokuraku gate, decorative banners are waving in the air.
 Please refer to Temple Town in the South of Osaka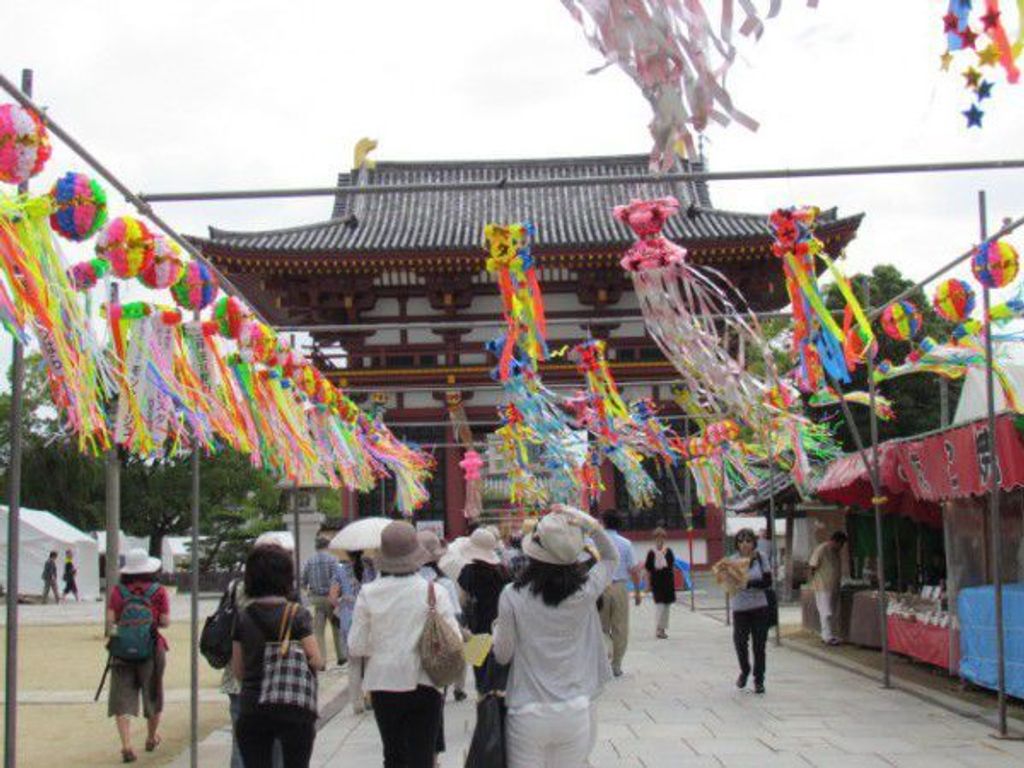 On the way to Umeda Sky building decorative banners are also blowing in the wind.
Please refer to The Tour of Umeda Sky Building, Osaka Station City and Grand Front Osaka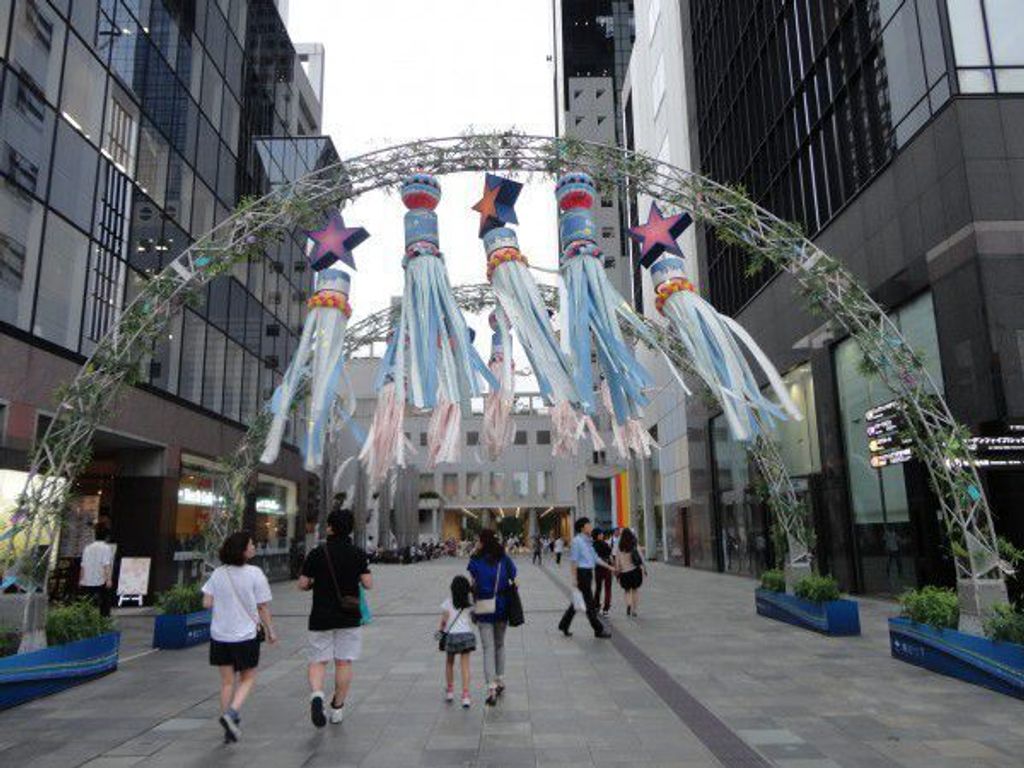 Bamboo leaves on very small boats
A person write one's wishes on a babmoo leaf and hold and float it on a very small boat with a candle into the water.