'Ruri' is a name of color, purple-tinged, bright blue. 'Rurikoin' means 'A temple in light of lapis lazuli', which is one of seven colors meaning 'Gokuraku jodo' (the paradise in Buddhism).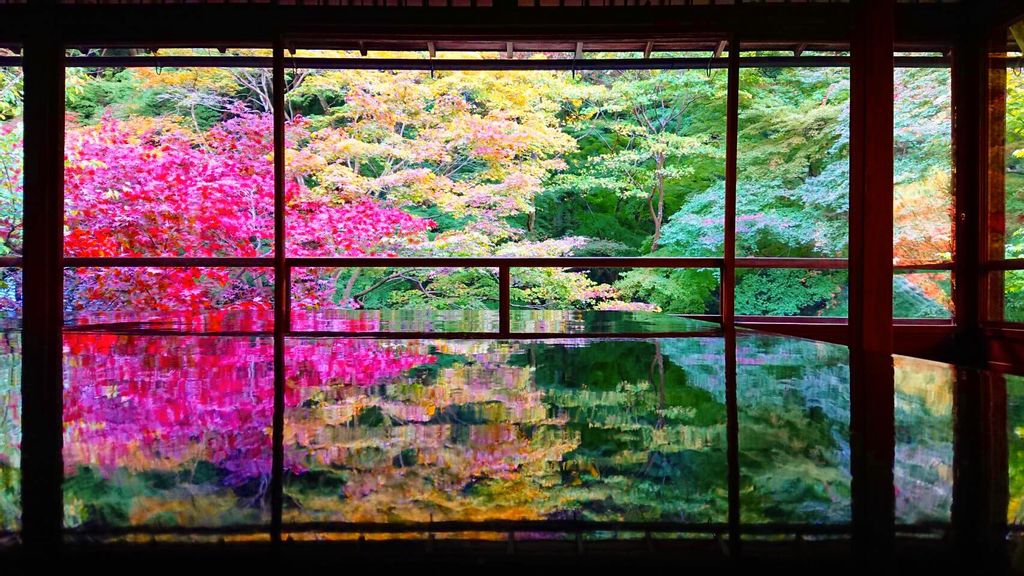 Rurikoin is a small temple of Jodo Sect which is located in north-east part of Kyoto. It's open to public during the short period in spring and autumn.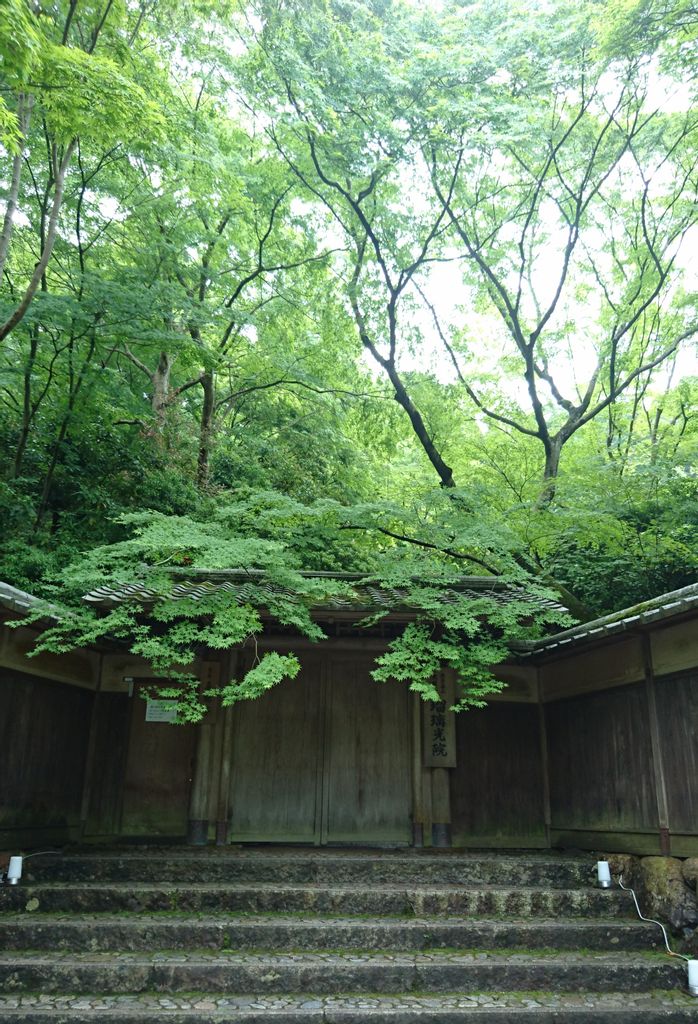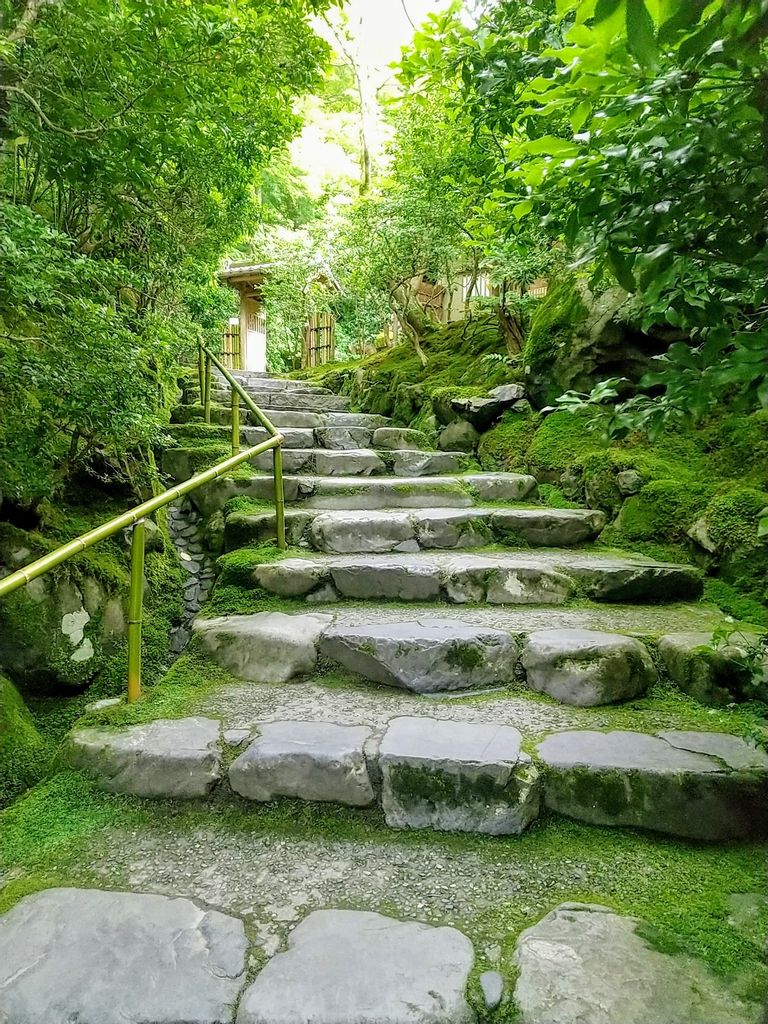 Rurikoin is well known for 'Yukamomiji'. You will be amazed at the stunning reflection of maple leaves on the polished table. Please go up to 'Shoin room' on the second floor. Put your camera or smartphone on the table which is set in the room. You can take pictures such as below. In both of the pictures, the upper part of the horizontal line in the center is the real world, however, the lower part of the line is the reflection on the table.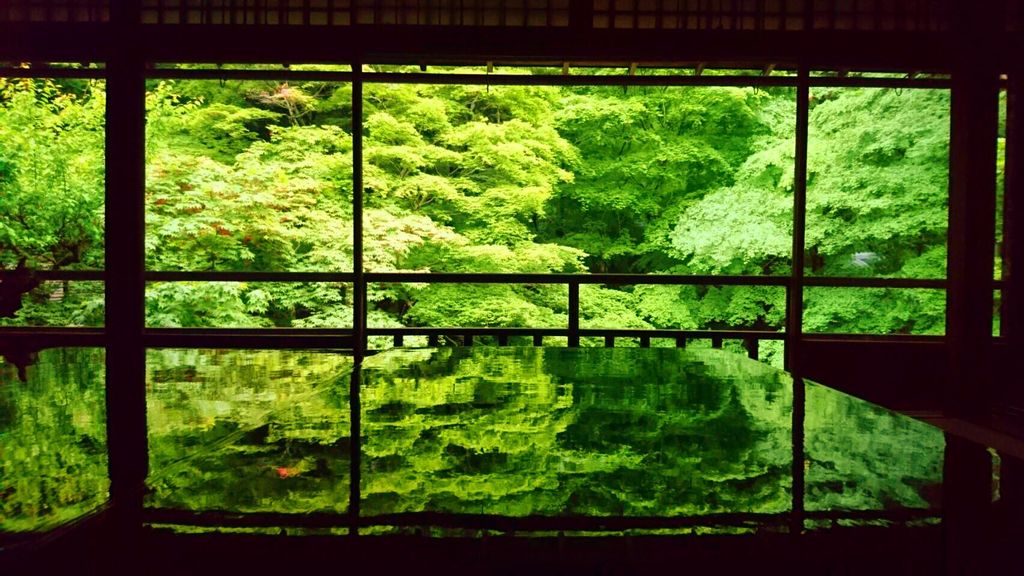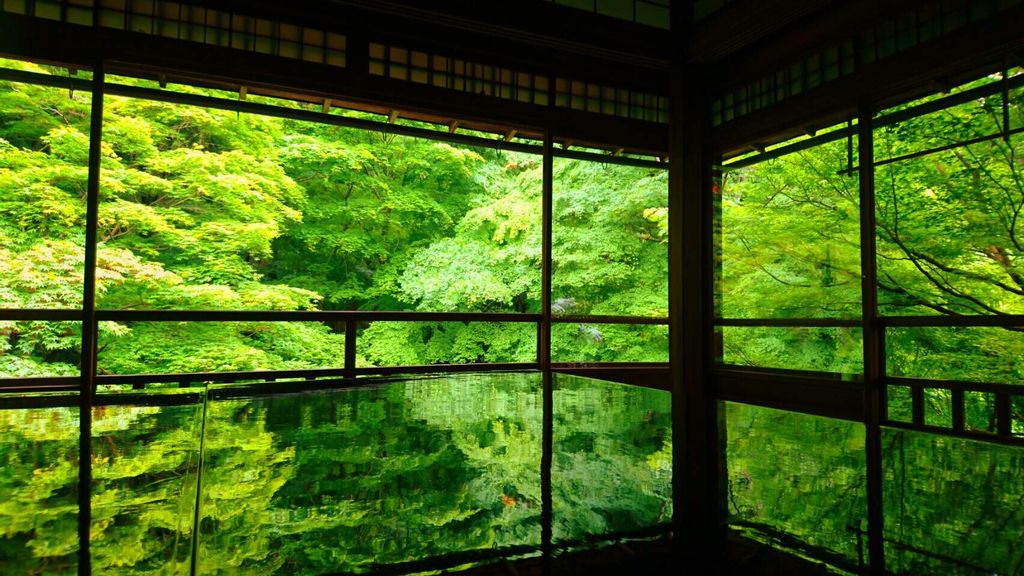 You will be impressed with the world of green maple leaves in spring and the colored maple leaves in autumn. You can also enjoy seeing the beautiful garden, 'Ruri-no-niwa' and 'Garyo-no-niwa' on the first floor.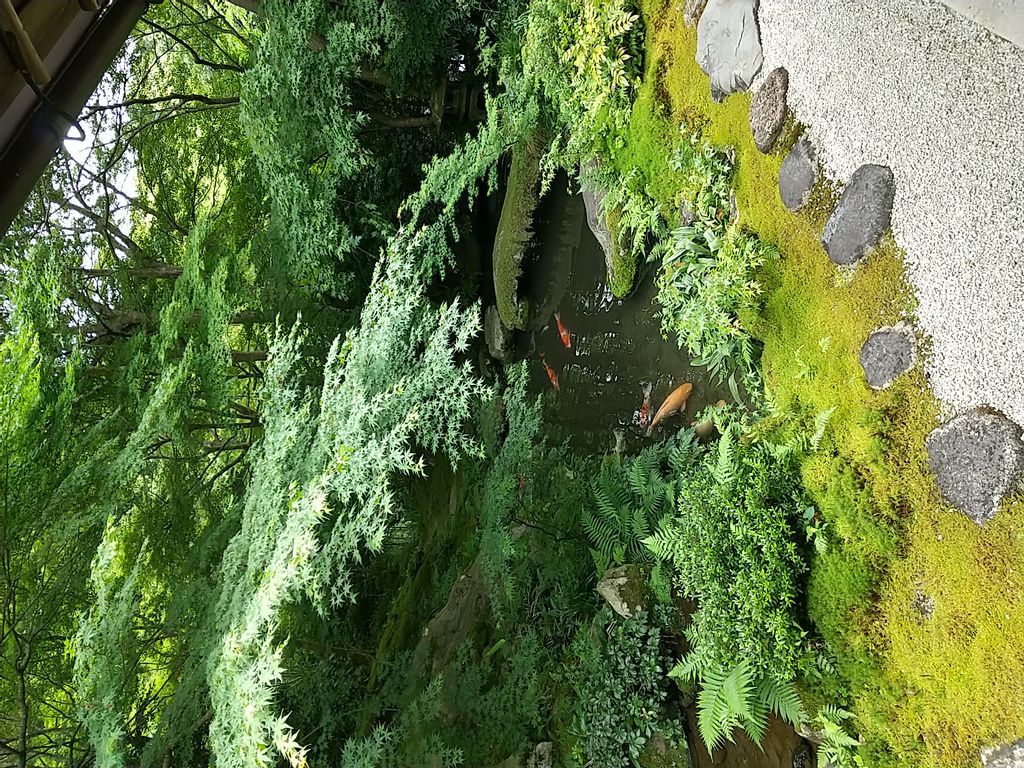 During fall, you can also enjoy its illuminated world at night. The best time to enjoy the colored maple leaves is supposed to be around November 20~25.
For your reference, in 2020, we were not allowed to enter the temple without reservation due to COVID-19. (You can make reservation on the website of RURIKOIN, you have to pay a little expensive compared to other temples, though.)