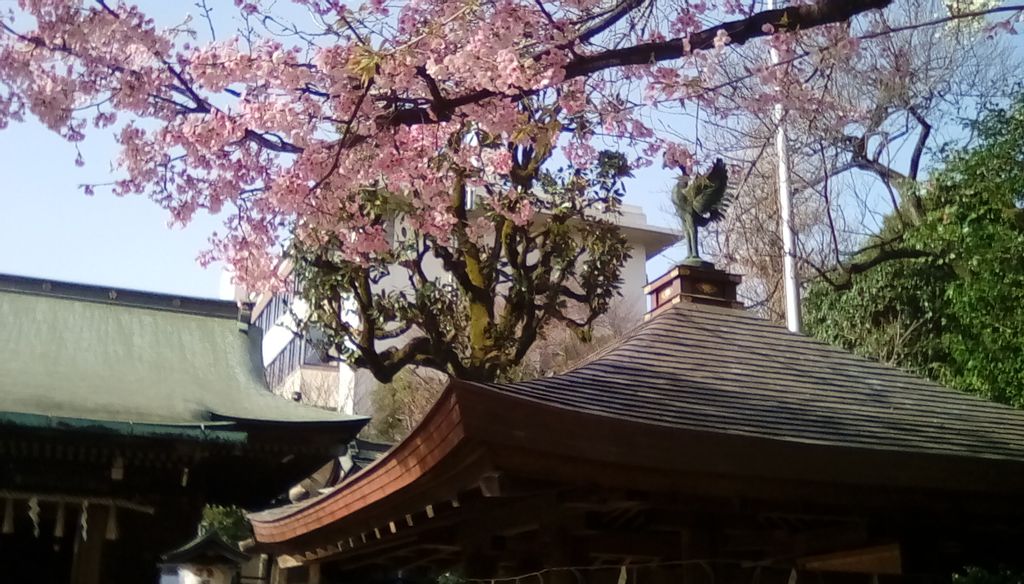 Even the major Somei Yoshino is not blooming yet, you can see many early blooming types at Ueno Park.
The early ones are more pinkish than the white Somei Yoshino.
The first picture is at Gojo Tenjinsha, the shrine for medicine. You can see Ookanzakura with a phoenix on a roof.
All of these trees are so big.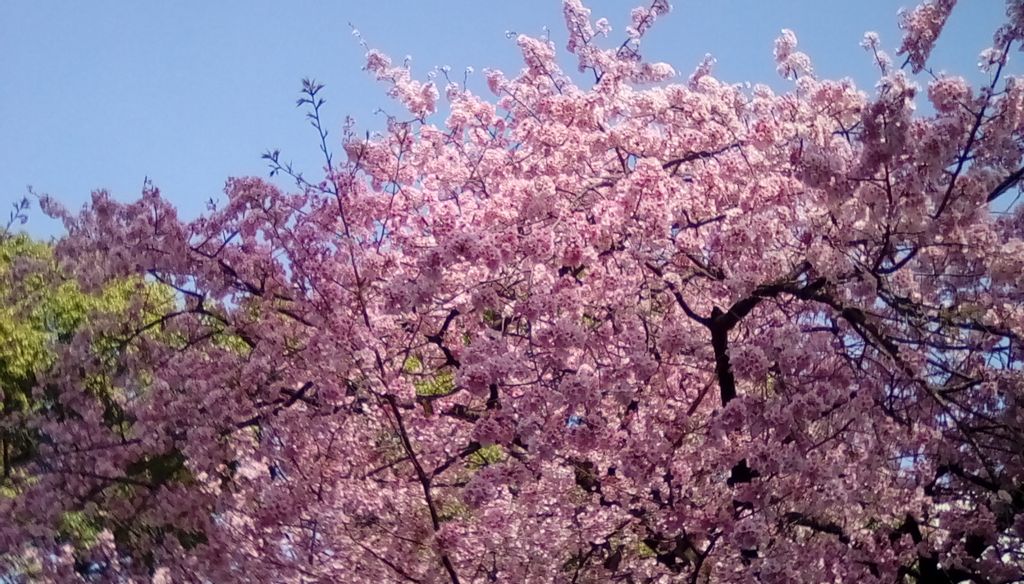 At the entrance facing Ueno Hirokoji boulvevard, Ookanzakura is attracting many people even some leaves are starting to come out.
The weeping cherry between these two trees are blooming.