1. Our hero, Nobunaga

Gifu, center of Japan, has a lot of castles. The Gifu Casle is one of them. The castle was built on top of the mountain. In 1567, one of the strongest feudal lords, Oda Nobunaga entered the castle in order to unify all of feudal lords in Japan.
This is Nobunaga's bronze statue! You also can see the Gifu Castle on top of the mountain.
OK! Let's enjoy samurai culture and castle in Gifu!
2. Gifu Castle
Gifu castle was originally built in 1201, and since then several feudal lords lived there. Nobunaga started to stay here in order to unify all of feudal lords in Japan in 1567. Gifu Castle was constructed on top of the moutain, 329 meters high, so visitors can enjoy beautiful scenery from the castle. Some of them walk to the castle on foot and others go there by ropeway.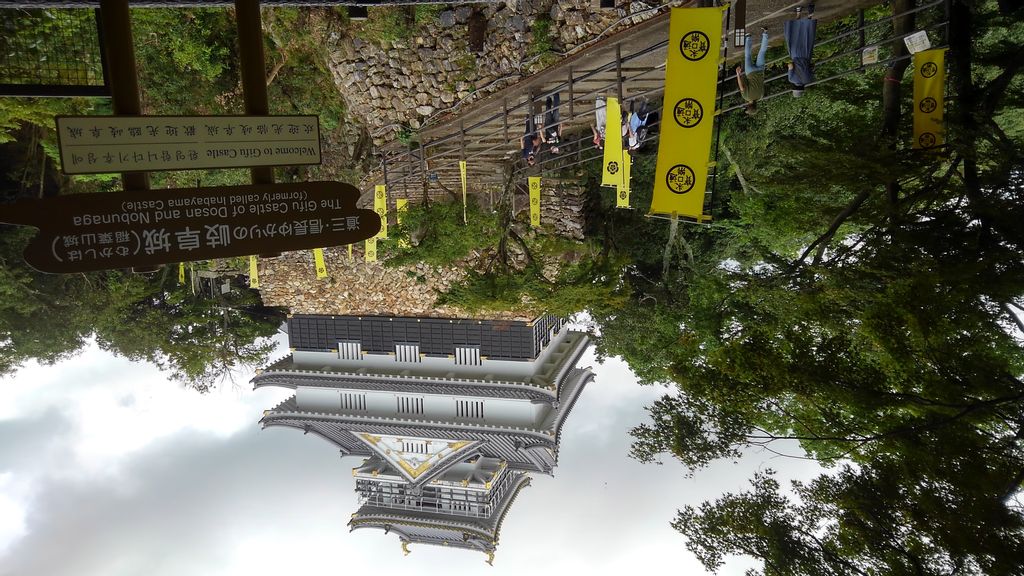 3. Nobunaga's Armor
This is Oda Nobunaga's special armor. Actually, he loved Western culture. He loved drinking wine!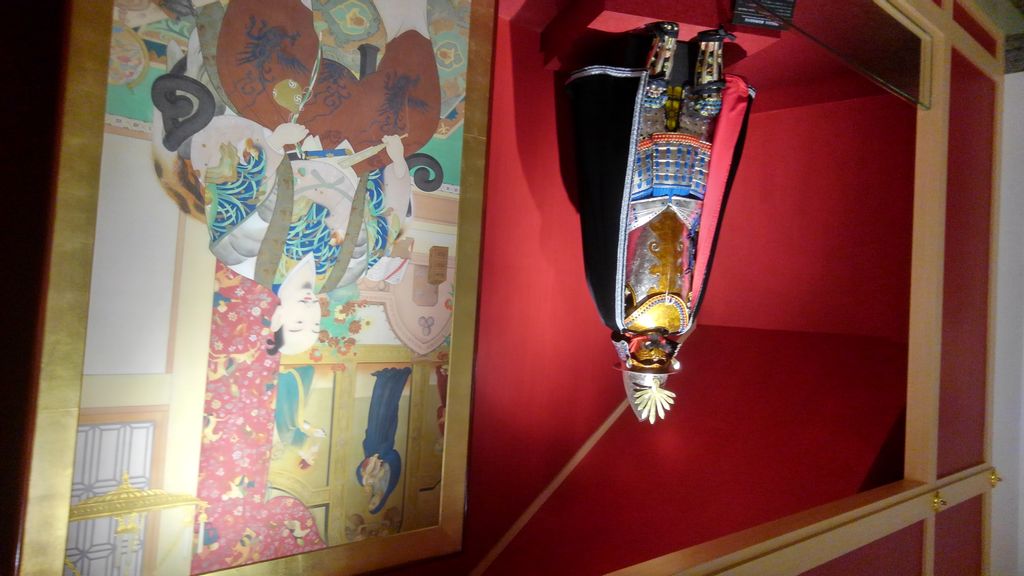 4. Panoramic view from the veranda of castle tower
Original castle tower was burnt down in 1600 at the battle of Sekigahara, so this castle tower was rebuilt in 1956. You can enter the tower . (admission fee is 200 yen) View from the tower is magnificent!!!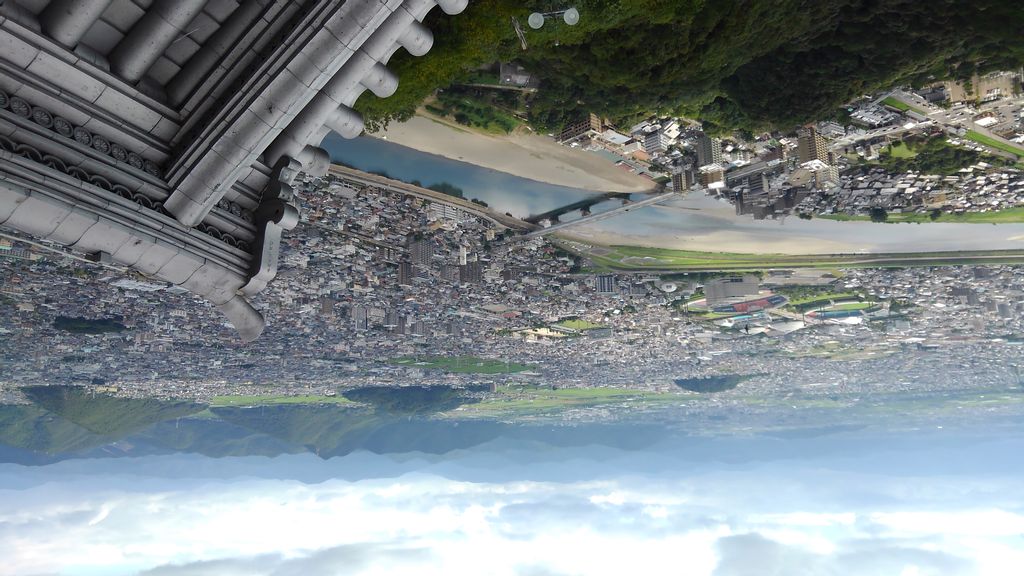 5. Unique robot-like water gate
Near the castle, there is a unique water gate. So cute!!! You can also see the Nagara river and old nostalgic castle town.