I picked up 4 Americans at Mastumoto station to take them to Scenic spots of Matsumoto on Aug 20th.
【Matsumoto Castle
】
was built by Ishikawa Kazumasa in 1593. The castle is the oldest, 5 roofed 6 storied among existing towers. The highlight of the castle is black, very rare, while most castles built after 1600s are white. When you visit the castle, you'll soon find why it is black.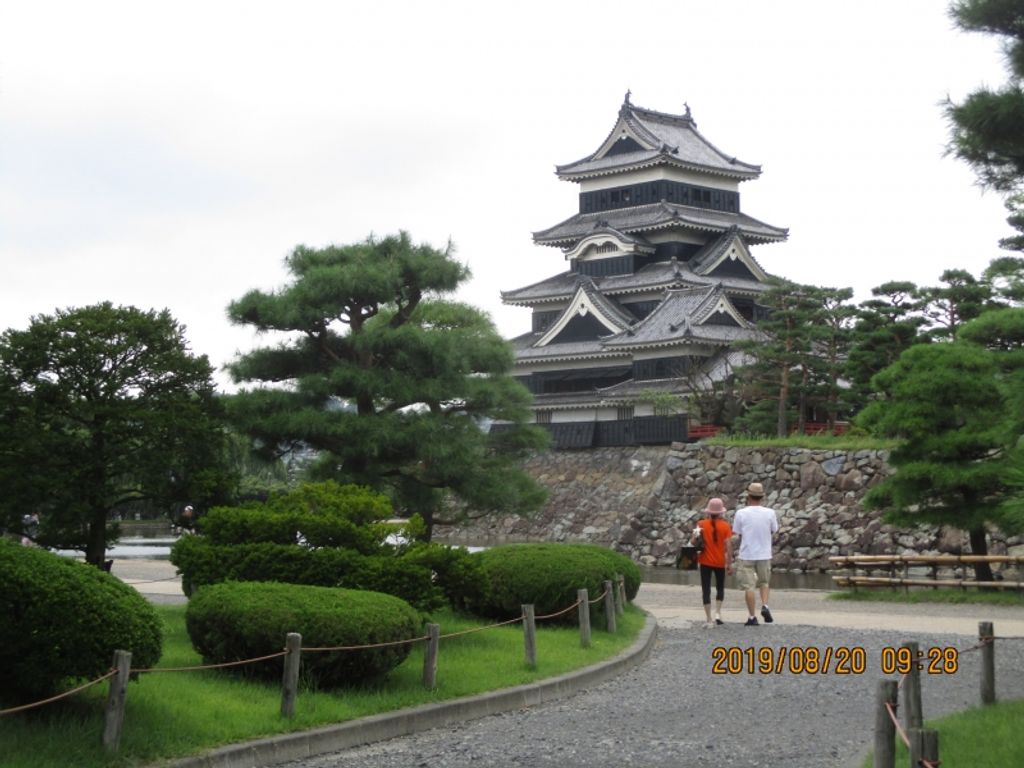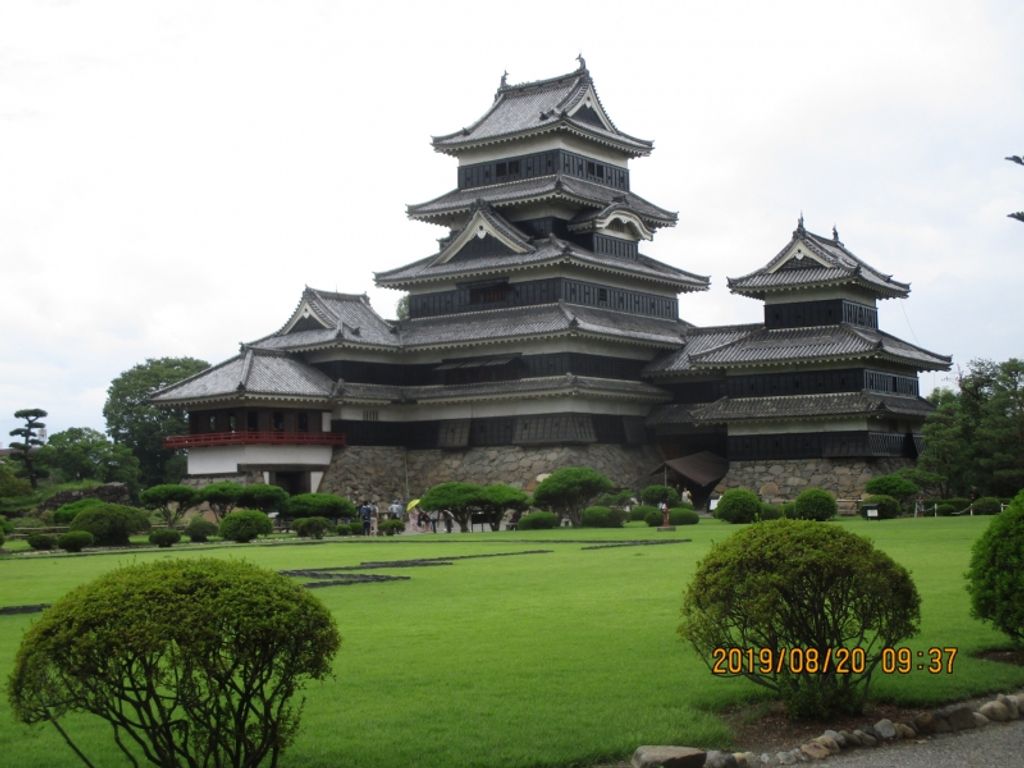 【Former Kaichi school
】
is one of the oldest schools in Japan. It was used as a functional school for 90 years until 1973. Japanese carpenters created by imitating Western-style architecture, so outwardly employs Western-style designs but uses traditional Japanese techniques in roof frameworks.
School rooms remind us of nostalgic Shawa-like atmosphere.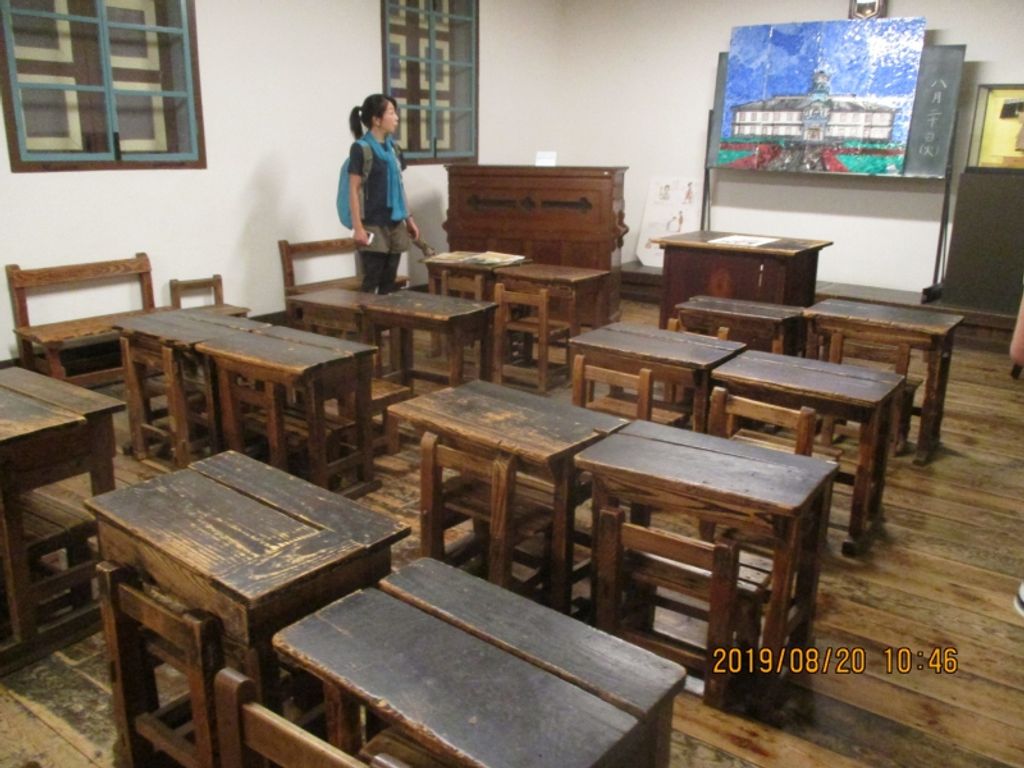 【Two popular streets】
One is Nawate street. The statue of frog is waiting for you. It is said that frogs were singing by beautiful voices in Metoba river.

The other is Nakamachi street. There are a lot of houses with white mortar grid patterns called "Namako Kabe"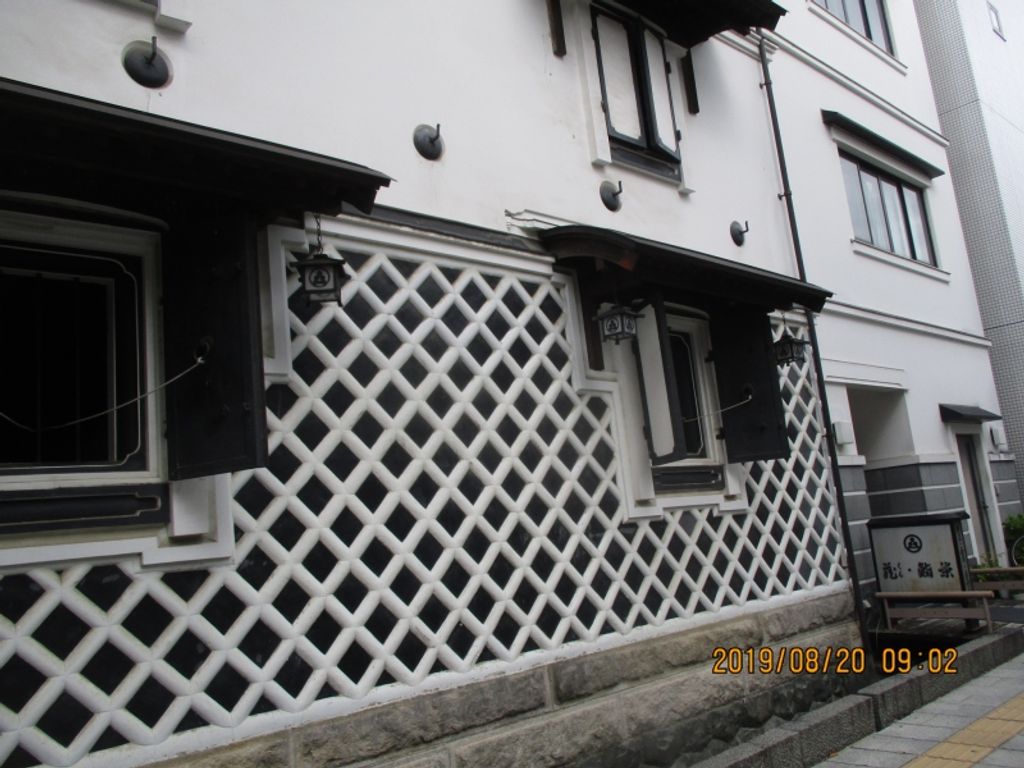 【Matsumoto City Museum
】
Do you know Yayoi Kusama? She is a pioneer of modern art in Japan. Her works are exhibited at permanent display room at the museum. One of her works "Phantom Flower" is placed in front of the museum.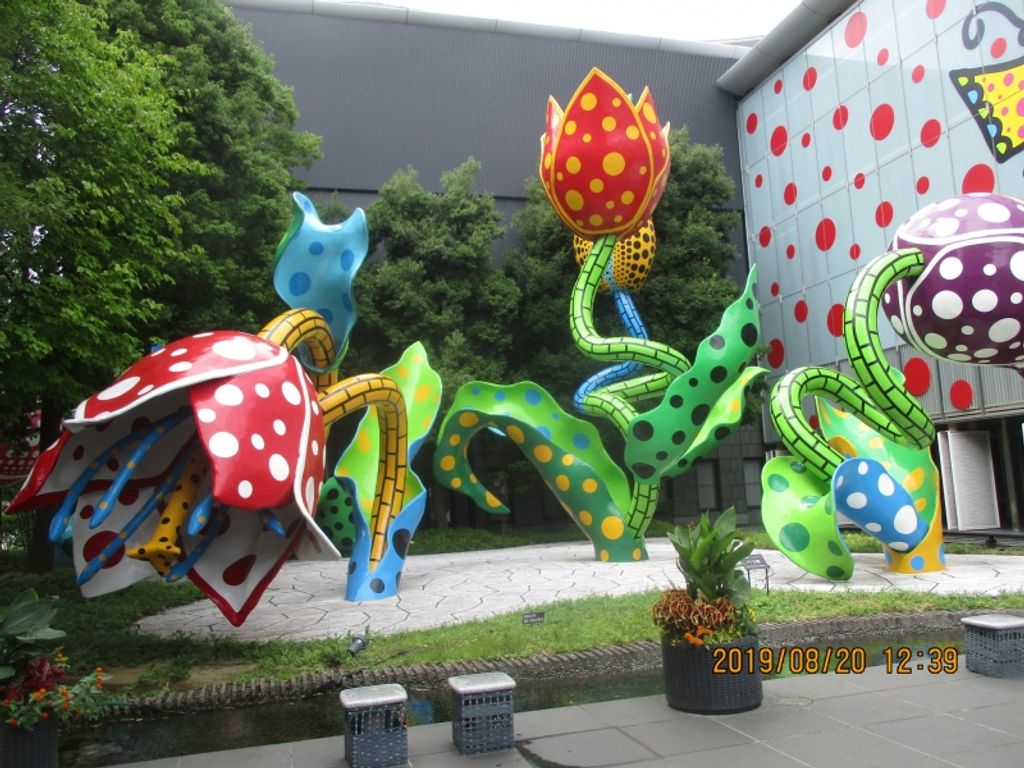 Her most famous one is the polka-dot pumpkin in Naoshima Island.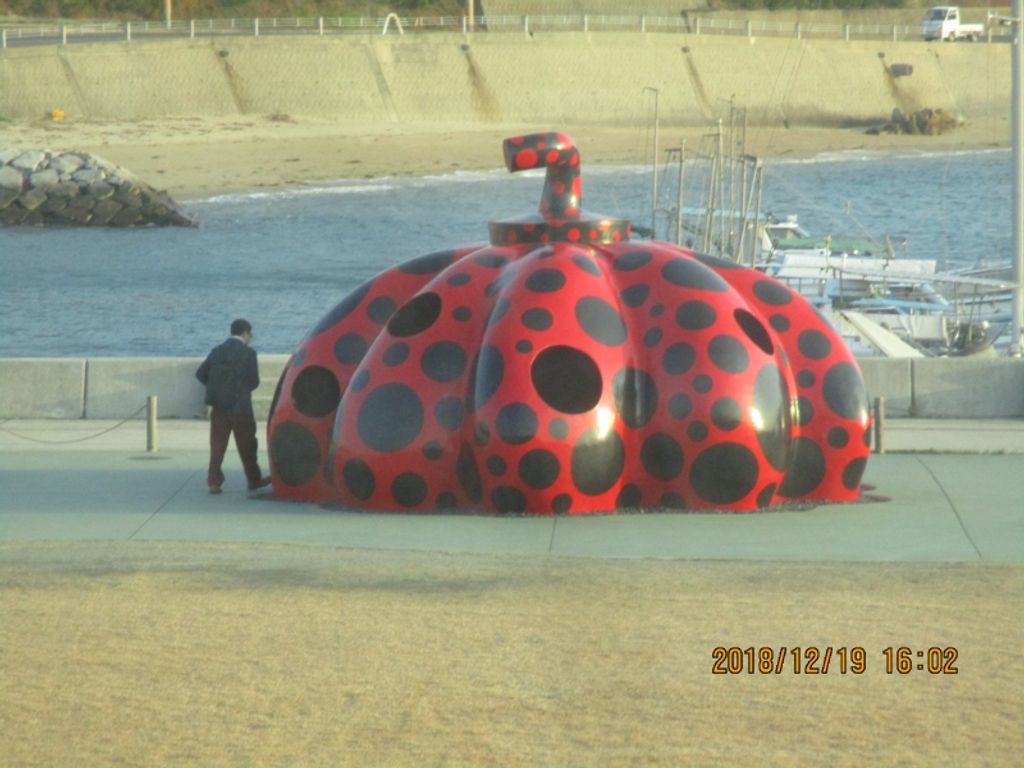 If you are interested in Matsumoto, how about "Matsumoto Golden Route" ?
Thank you.