Planning a day trip from Tokyo to the city of Yokohama, we guarantee you will find plenty of attractions to entertain, from beautiful parks, zoos, and gardens, to interesting museums, and an amazing aquarium. Here are eight attractions to make your travel plan to Yokohama a great one:
1. Yamashita Park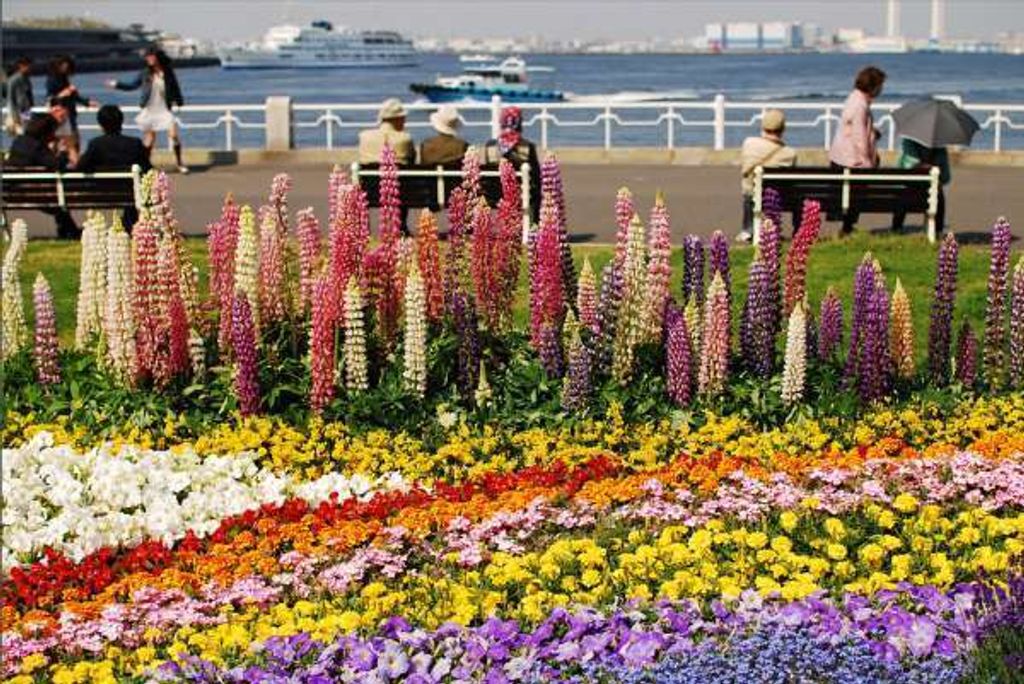 Yamashita Park was built as a recovery project from the 1923 Great Kanto Earthquake. 70,000㎡ of waterfront rubble were buried to create the park, a fact that is not well known. The view of the moored Hikawa Maru and Yokohama Bay Bridge is popular, day or night. The park is also famous for its roses of which approximately 400 plants of 60 types are planted in flower beds.
Osanbashi Pier is the home of the Yokohama International Passenger Terminal where large-scale cruise liners dock. The rooftop plaza has wood decking and grass while the 2nd floor has restaurants, a hall, and the departure lobby. The terminal is open 24 hours a day so it's also popular as a spot to view the nightscape.
The NYK Hikawa Maru is a large passenger vessel docked in front of Yamashita Park. Until 1960, it was in actual operation in the northern Pacific and was called The Queen of the Pacific due to its beautiful appearance. With admission, it is possible to tour the interior where you will be taken by its Art Deco style and feel the atmosphere of an elegant cruise. Yokohama Marine Tower rises 106m in height and was built in 1961 to commemorate the 100th anniversary of Yokohama Bay. It was renovated in 2009 and has an observation deck, a restaurant, a souvenir shop, a café, and other establishments. The Hotel New Grand is a classic hotel that is more than 80 years old. The 2nd-floor lobby of the main building that retains its classic atmosphere can be visited by tourists. Within this atmosphere, you can view Yamashita Park through the windows. It's also an ideal venue to take a break in its cafés and restaurants.
Admission: Free
- Guidebook from Planetyze about Yamashita Park
- Reviews from TripAdvisor about Yamashita Park
- Tours of Yamashita Park
2. Kirin Beer Village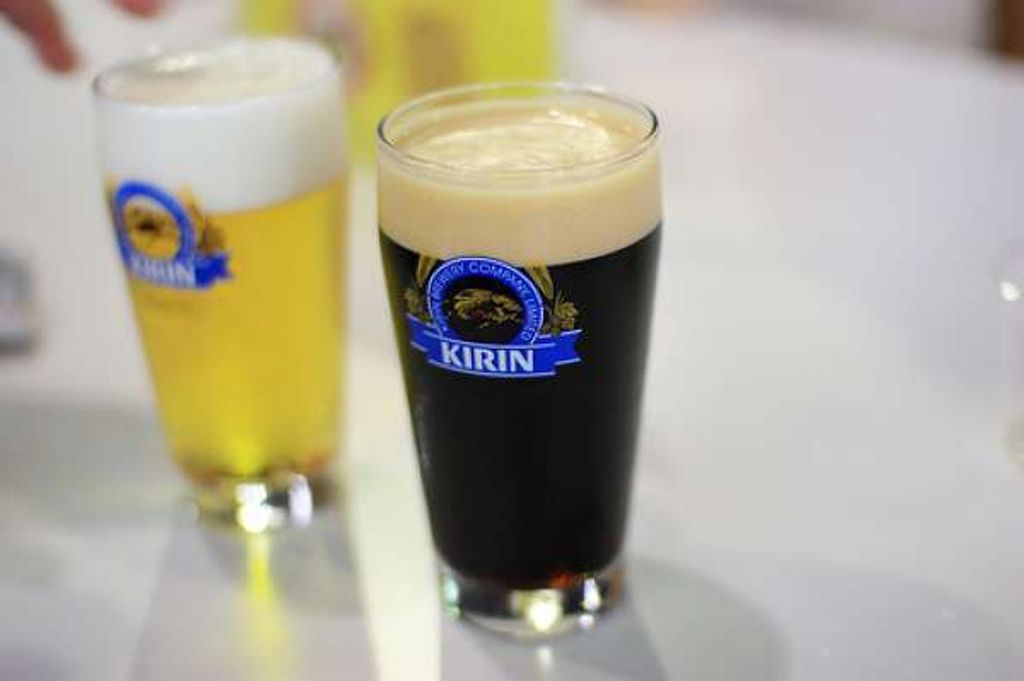 Yokohama is the birthplace of Japanese beer. Kirin Beer was established in 1907 and the Yokohama Brewery is the oldest and biggest factory for Kirin. About 2000 350ml cans of beer are produced per minute. The brewery tour, "The Tour of the Secret Behind the Tastiness of Ichiban Shibori (First Pressing)" is free. There is no English guide but an English-language booklet has been prepared for the tour. The 50-minute tour proceeds together with the guide while viewing the manufacturing process behind glass. You can get comparison samples of the wort for both the first and second pressings, taste the malt and smell the hops. Through an explanation using video and exhibits, you can also find out about Kirin Beer's selections and first pressings, the differences between draft beer and happoshu (low-malt beer) and other information. A brewery tour that fully utilizes the five senses delightfully continues onto the 20-minute tasting session afterwards. Try three kinds of beer with added snacks. Freshly-brewed beer is very mild with a smooth head and is notable for a clean finish. There is also a lecture on the tasty way to pour beer. For people who cannot drink beer, non-alcoholic beverages and soft drinks are available, too.
There are two restaurants at the Kirin Beer Village. The Beer Port offers barbeque and Jingisukan grill for families and friends to enjoy. At the Spring Valley, many brands of original beer are available which can only be tasted on the premises. The brewery tour and restaurants are crowded on the weekends, so making prior reservations will make things smoother. Through events such as interactive beer making classes and beer seminars, you can experience everything related to beer.
Admission: Free
- Guidebook from Planetyze about Kirin Beer Village
- Reviews from TripAdvisor about Kirin Beer Village
- Tours of Kirin Beer Village
3. Nogeyama Zoo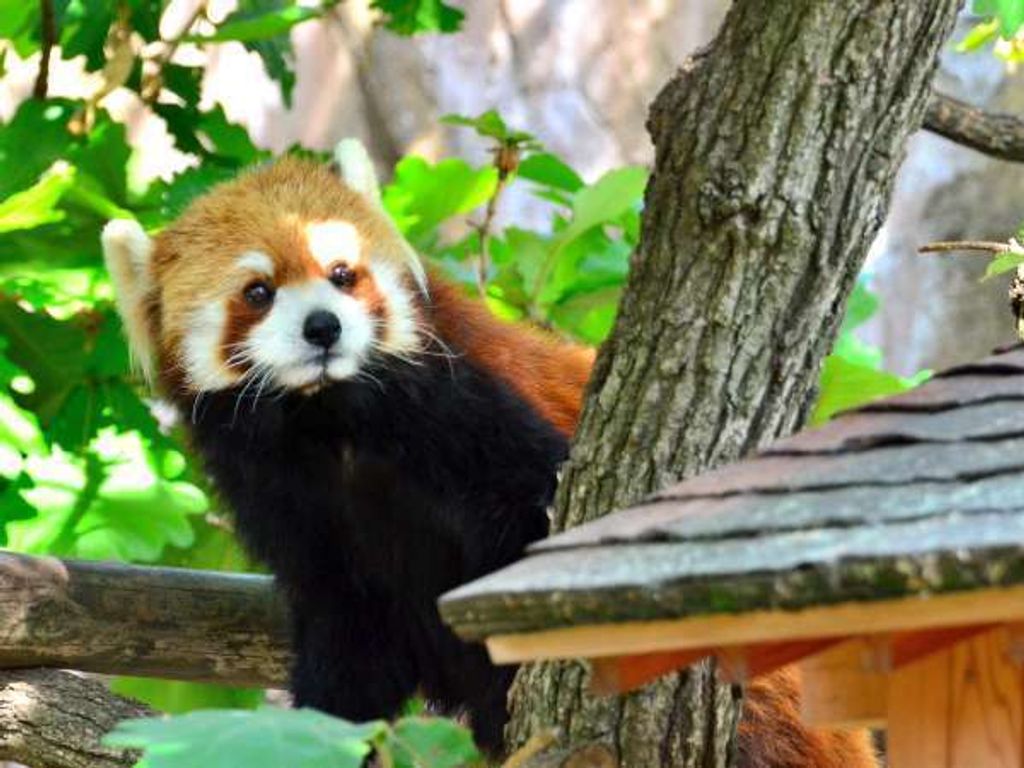 Admission is free, something that has been the case since its opening. It's located within Nogeyama Park which is well known for its cherry blossoms, and the zoo is popular as a place where you can freely enter. It's a small zoo which can be traversed in 1 hour, but there are about 90 animals on display and there are a number of animals being raised. Limited to the exhibition spaces, being able to see wild animals such as lions and bears so up close that you can almost touch them is a feature of the zoo. At the Nakayoshi Plaza, where you can get to feel the warmth of the animals, there are many of them that you can touch such as guinea pigs, mice and chicks. It's a place that is a big hit with the kids to the extent that numbered tickets are distributed on weekends. Blue peacocks are allowed to roam free to prevent any fights among the males. During breeding season, you can see them spreading their wings up close for an amazing sight. The lesser pandas can be viewed from 360 degrees around so they cannot be hidden from view. These are the most popular animals in the zoo due to their charming and cute appearance.
Since it is not a big zoo, once you enter at opening time, you can tour through in about 1 to 2 hours after which you can have lunch in Minato Mirai or Chinatown. Especially right after the opening time of 9:30 a.m., it's a time when the hungry animals are quite actively moving around so they are definitely worth watching. Nogeyama Zoo is a 15-minute walk up the slope from Sakuragicho Station. Buses come twice an hour. There is an observation area in Nogeyama Park which was renovated in 2011 where you can get a full view of Minato Mirai, Yokohama Landmark Tower, and Bay Bridge.
Admission: Free
- Guidebook from Planetyze about Nogeyama Zoo
- Reviews from TripAdvisor about Nogeyama Zoo
- Tours of Nogeyama Zoo
4. Yokohama Chinatown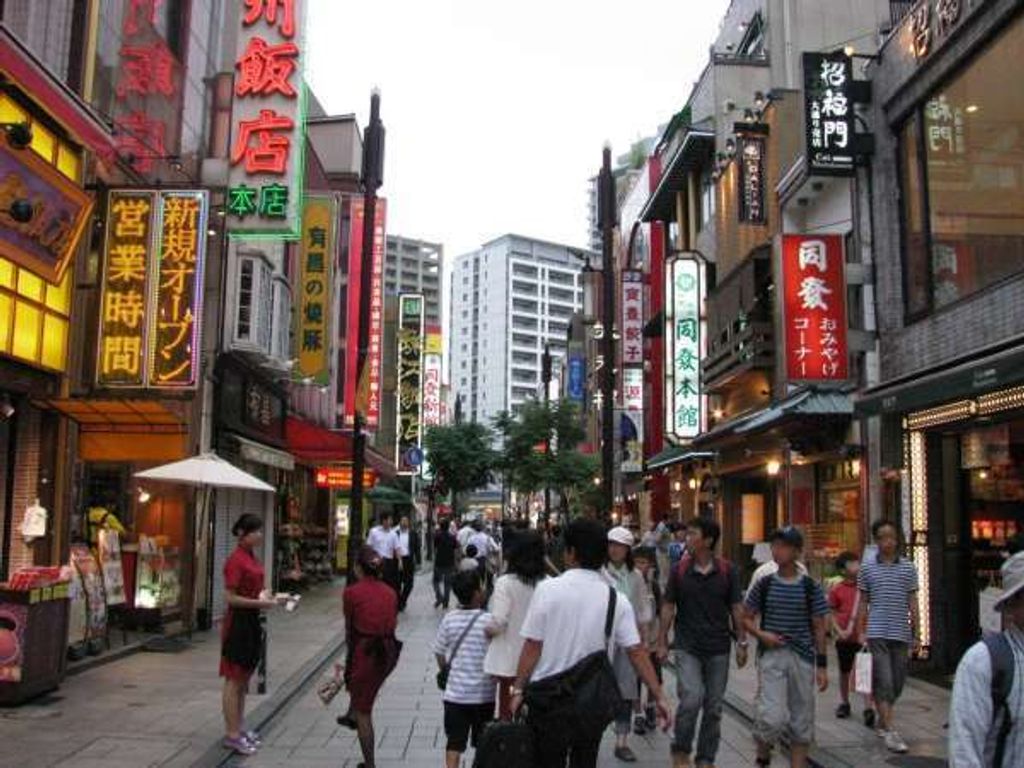 When it comes to enjoying Chinatown, it's the sampling of the various types of Chinese dishes. But even in Chinese cuisine, depending on the areas in the vast country of China, the seasonings, ingredients, and flavorings will differ. There is Cantonese cuisine with its heavy use of seafood due to the region's warmth and proximity to the ocean, the spectacular Beijing cuisine based on the palace cuisine which included Peking Duck, the famed Shanghai cuisine with dishes like Shanghai Crab and soup dumplings, and the exciting Szechuan cuisine which makes use of various spices in dishes like Mabo Dofu. You can only experience this wide spectrum of Chinese cuisine in Chinatown. Plus, there is dim sum from its birthplaces of Hong Kong and Macau which is also extremely popular among the Japanese. Called tenshin, it's a style of dining where you can enjoy drinking tea while eating light dishes such as noodles, congee and dumplings.It's of course fun to enjoy a restaurant meal, but you can also enjoy eating on the run in Chinatown with foods like the popular meat buns and dumplings.
For people who are not satisfied enough with just eating, there is also a hands-on course in making meat buns and gyoza dumplings. At the Yoshu Hanten group of restaurants located in Yokohama Chinatown, you can make and eat your own meat buns and gyoza. Perhaps you can go back home and start making your own Chinese food?! After enjoying the food, you will want to go shopping in Chinatown. From Chinese ingredients that have been used since ancient times, there are many stores that deal in Chinese tea and liquor. Head on over to the stores dealing in products such as traditional Chinese clothing and antiques.
In Chinatown, there are 10 gates that have been built in the traditional Chinese style. Back in ancient China, these were constructed so that the Emperor would not bring in any evil spirits when he entered his own palace. The gates were built in consideration of feng shui that is particular to the Chinese people who lived in tandem with nature. The Zenrinmon Gate on the main avenue is especially famous. As well, the Chinatown Kanteibyo and the Yokohama Mazu Temple are also must-see tourist spots. The Kanteibyo is a temple which is dedicated to the god of business prosperity and is also very popular as a power spot. Yokohama Mazu Temple is dedicated to the god of easy childbirth and matchmaking, and is also a power spot.
Admission: Free
- Guidebook from Planetyze about Yokohama Chinatown
- Reviews from TripAdvisor about Yokohama Chinatown
- Tours of Yokohama Chinatown
5. Sankei-en Garden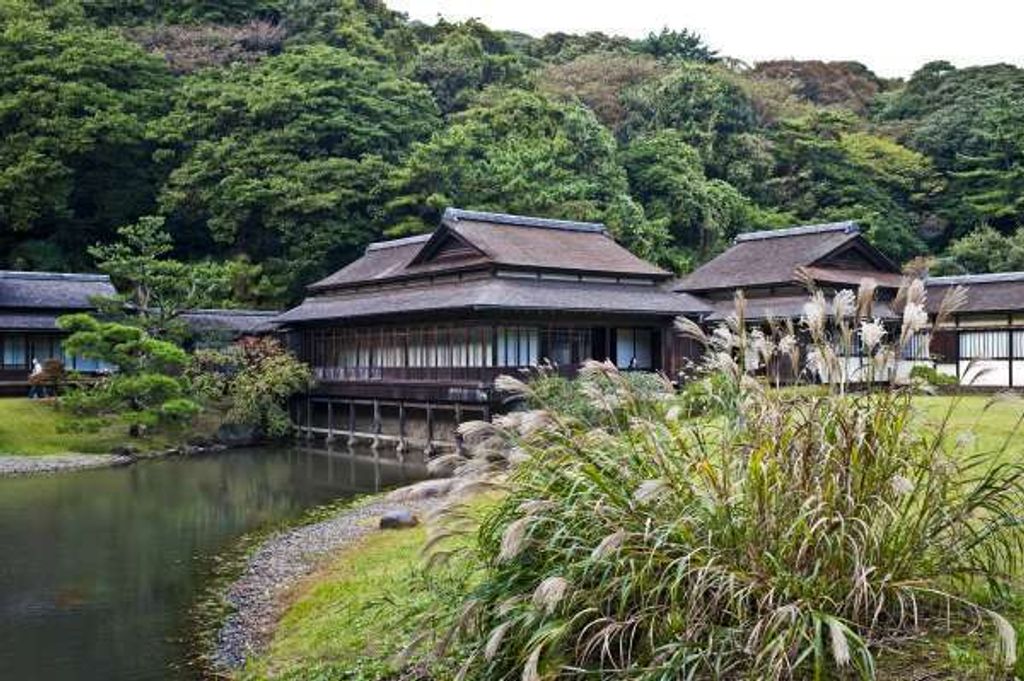 In 1906 Yokohama, Sankei Hara, who was successful in the raw silk trade, established the ideal garden on a huge site of 17.5 hectares. Old buildings from cities such as Kyoto and Kamakura were transported, and a total of 17 structures were carefully placed in consideration of the land's natural topography. Of these buildings, 10 have been recognized as National Important Cultural Properties while 3 have been recognized as Yokohama Tangible Cultural Properties. The natural scenery and the formative art born from the Japanese architecture placed there evoke a beauty that can only be found at this garden.
Sankei-en suffered wartime damage following the death of the founder, and the Hara family donated the garden to the city of Yokohama afterwards. It is now maintained by the Sankei Hosho Foundation, and following its postwar recovery, it was recognized as a National Historic Site in 2006 and is continuing to attract visitors with its unchanging beauty. Sankei-en is not just limited to the picturesque scenery of its landscape gardening or the beauty of its buildings as National Important Cultural Properties, but it also has the highlight of its changing scenery through the flowers of the four seasons. There are the cherry blossoms of spring, the irises of summer, the foliage of autumn, the quintessentially Japanese scene of winter, and camellia. How about spending a day getting a sense of the original beauty of Japan at this Japanese garden which has its own distinctive expressions depending on the season. In particular, the evening illumination of the springtime cherry blossoms lends a mystical air which explains its annual popularity.
Admission: Adult: ¥ 500 / Child: ¥ 200
- Guidebook from Planetyze about Sankei-en Garden
- Reviews from TripAdvisor about Sankei-en Garden
- Tours of Sankei-en Garden
6. Cup Noodle Museum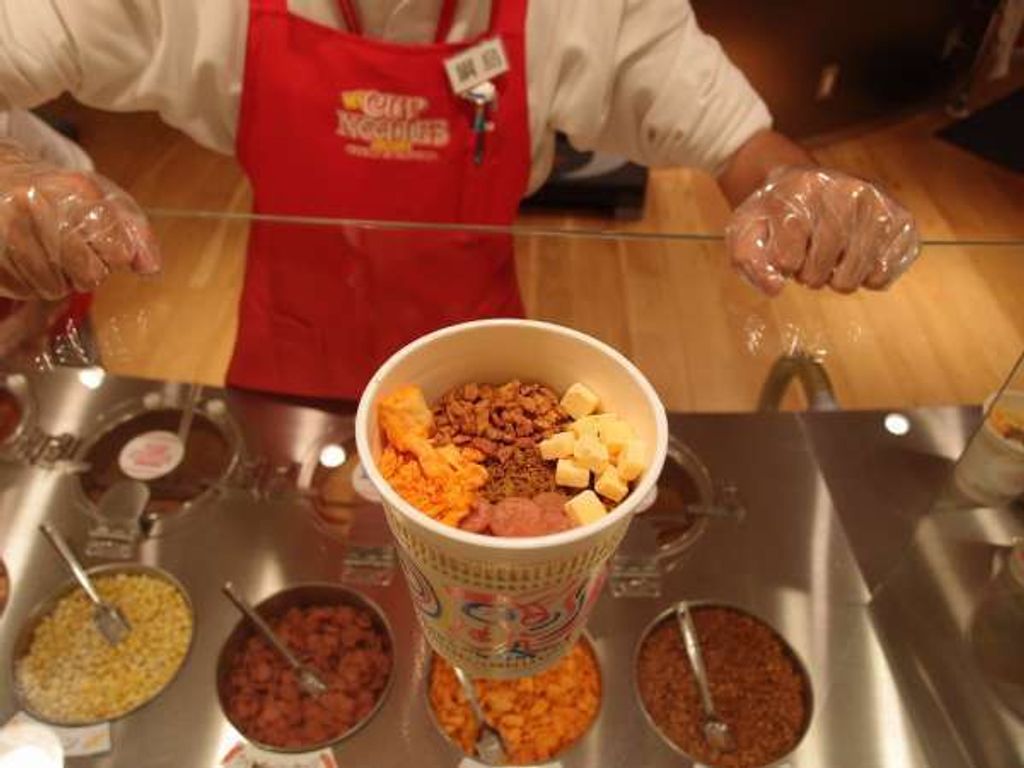 The Cup Noodle Museum located by the Yokohama waterfront was built in commemoration of the 100th birthday of Ando, and since its opening in 2011, it has become a landmark in the Minato Mirai 21 area as a popular museum.
Creative Thinking is the concept behind the museum. The museum has been planned so that a visitor can comprehend the world of noodles that was expanded upon by Momofuku through the various exhibits as well as the psychology behind the importance of being creative and the venture. At the museum, there is a mockup of Momofuku's work shed which was originally built during the poverty-stricken postwar era. Also, exhibits including the changes in the noodles handled by Momofuku and an autobiographical anime are displayed with a new worldview that has a pop art sensibility.
For those who are very curious, you can try out your own noodle making. At the Chicken Ramen Factory, you can make your own chicken ramen, the product that Momofuku first invented (reservations and fee required). In addition, at the My Cup Noodles Factory, you can produce your own Cup O' Noodles from your choice of flavors and toppings (there is a fee and prior reservations are possible). The Cup Noodles Museum is an interactive museum for people of all ages to enjoy where you can see, touch, make and eat.
Admission: ¥ 500
- Guidebook from Planetyze about Cup Noodle Museum
- Reviews from TripAdvisor about Cup Noodle Museum
- Tours of Cup Noodle Museum
7. Yokohama Hakkeijima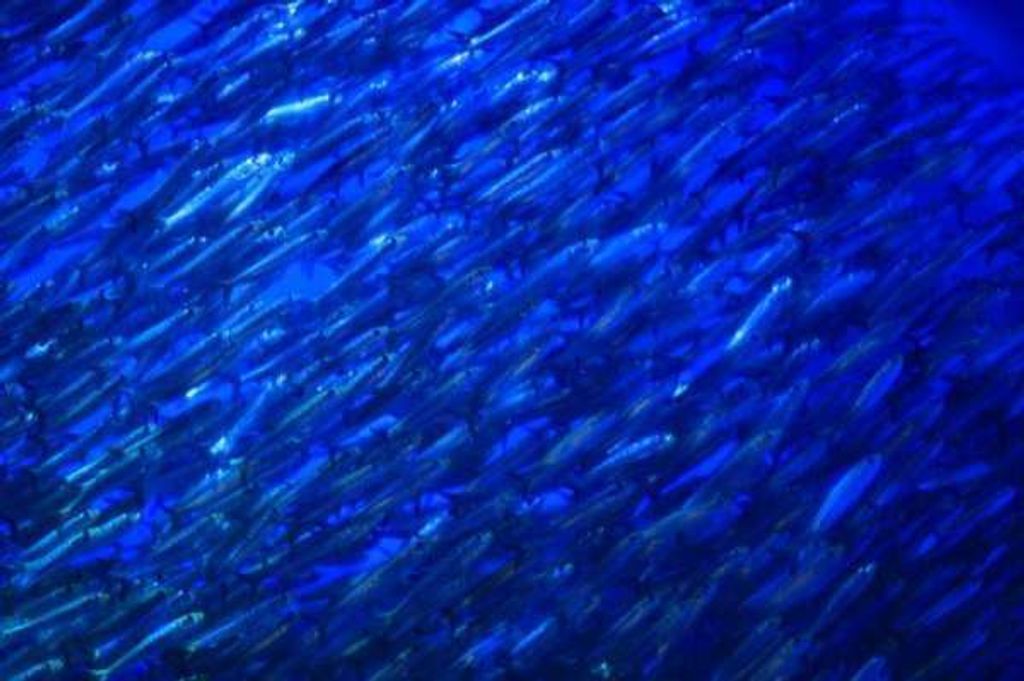 About 1 hour from Tokyo. This island in Tokyo Bay was first opened in 1993 as "Hakkeijima Sea Paradise". There are 4 aquariums. The Aqua Museum is the symbol of Hakkeijima. The outstanding pyramid-roof aquarium displays 100,000 examples of sea life from 500 species. In the largest tank at the Aqua Museum, the nation's largest school of 50,000 sardines is used in Super Iwashi Illusion. It's a popular show in which the sardines dynamically race around while lit up by the tank lighting. At the Aqua Stadium, which can hold up to 2000 people, dolphins, sea lions, penguins and other animals can be seen at once performing in an exciting show. The Dolphin Fantasy is a magical aquarium with the theme of dolphins. There is no roof on the water tank, and you can view them from inside the tunnel. They can be seen on sunny or rainy days in conditions close to the natural sea, and it feels like taking a stroll on the bottom of the ocean.
The Fureai Lagoon is an aquarium where you can touch the sea animals. There is a program in which you can get a taste of being a trainer through touching the backs of dolphins and feeding them and there is also a program where you can swim with dolphins and whales (separate charge).
The Umi Farm is an aquarium whose purpose is to have visitors closely feel the environment of the ocean through the raising, harvesting and eating of sea life. Get the fish that you can eat and have it prepared for you. In the amusement park, there are attractions such as Japan's first roller coaster to go partially above the water and the seaboats where dolphins swim nearby.
Admission: Adult: ¥ 5,050 / Child: ¥ 3,600
- Guidebook from Planetyze about Hakkeijima
- Reviews from TripAdvisor about Hakkeijima
- Tours of Hakkeijima
8. Osanbashi Pier
Since its opening in 1859, it has developed into an international port linking Japan with other countries. Osanbashi was born in the 19th century which signified the end of the Edo Era and the beginnings of modernization and internationalization but was damaged during the 1923 Great Kanto Earthquake. Despite its reconstruction in 1925, the times took Japan into war, and the pier underwent a lot of turbulent periods such as the Second World War after which it was taken over by the Allies. Afterwards, with Japan entering a period of high economic growth from the 1964Tokyo Olympics, there was a plan for the international terminal to achieve high functionality, and so it was developed once again to regain prominence.
In 1975, the Queen Elizabeth II entered the pier for the first time, and so it was reaffirmed as a port of call for luxury liners. Moreover, in 1989, undergoing major renovations, the current Osanbashi international passenger terminal was completed. The pier naturally handles both domestic and overseas cruise liners, and is a relaxation area for the local citizens with a restaurant and café. It has become well-liked as an international passenger terminal that isn't just for passengers but also for city residents with events such as weekend concerts.
Osanbashi Pier is a visual highlight with the concept of a garden port that was designed by England-based architects Alejandro Zaera-Polo and Farshid Moussavi. The 2nd floor has facilities such as the lobby with an information booth, ticket office, waiting lounge, Customs & Immigration and quarantine inspection. As well, there is a hall which can be utilized for many purposes along with commercial facilities and a restaurant. On the 3rd floor, there is wood decking all over with grass. Filled with an open and wide feeling, the novel design which evokes that feeling of nature hints at a park that is on the water. During holidays, the plaza is filled with local residents relaxing while viewing ships coming into port, and there are especially many sightseers there to catch the sight of large passenger ships going in and out.
The terminal can be accessed for free by everybody and the rooftop plaza is open 24 hours a day, so it's great to spend time there to see the nightscape. From the plaza, you can have a good view of the Minato Mirai 21 area and Yokohama Bay Bridge. It's also great to spend time at the café or restaurant while seeing the glittering scenery. At Osanbashi, which has been nicknamed "Kujira-no-Senaka" (The Whale's Back) by the locals, spend a day there leisurely viewing the ships and enjoying the scenery of the Yokohama waterfront.
Admission: Free
- Guidebook from Planetyze about Osanbashi Pier
- Reviews from TripAdvisor about Osanbashi Pier
- Tours of Osanbashi Pier
Do you want to make your day trip to Yokohama more interesting?
Go to Yokohama with a private tour! If you want to make your day trip more interesting, more exciting, and convenient, you should definitely go with day tours. You can have an enhanced and better experience while traveling in Yokohama.
It's way more convenient as you don't have to plan your itinerary yourself and you are even guided by a qualified tour guide. You can visit the popular places and enjoy the many different attractions Yokohama offers without hassle.

There are many places on the web that offer day tours to Yokohama, but you never know whether they are a trustworthy and good website or not. That's why I'm recommending you TripleLights. The website is trustworthy, offering many different day trip options to Yokohama. You can also customize the tour itinerary according to your preferences. You also don't have to figure out the transport from Tokyo to Yokohama because your guide will help you with that.

Not only the website offers day tours to Yokohama, it also offers many different qualified tour guides you can hire to make your trip more interesting and meaningful.
Recommended day tours to Yokohama from Tokyo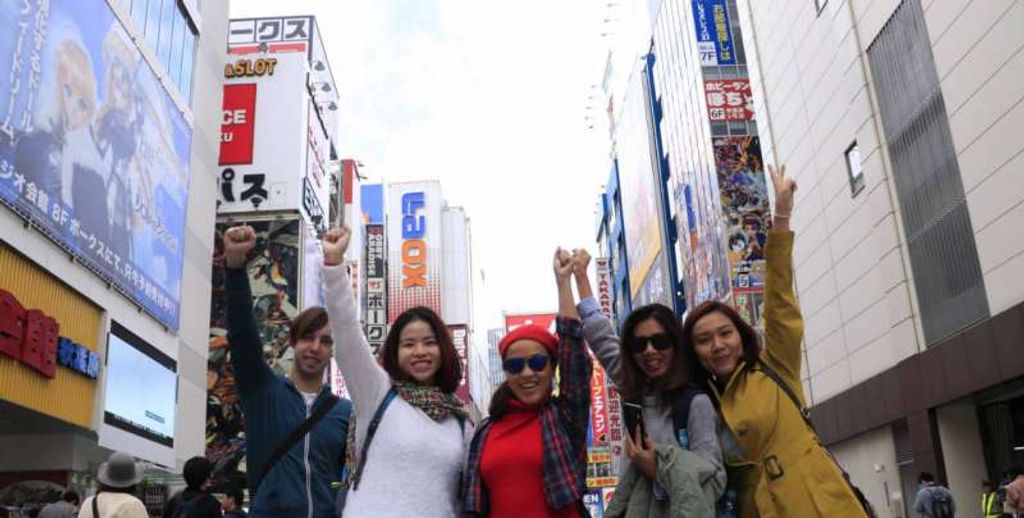 To have a great trip to Yokohama, you need to find the right day tour for you! Here are some of my recommendations for a day trip to Yokohama.
One is the Best Memories of Yokohama tour, from which you can experience some of the popular spots in Yokohama mentioned above.
You can also check One day-Private & Customized Tour in Yokohama tour and also the Excursion to Yokohama Minatomirai tour.
For more day tour options to Yokohama, click here.
If you are not necessarily looking for a private tour with guides to guide you around, you can also take the private chartered taxi around Yokohama to bring you around in Yokohama so it's so much more convenient, or private taxi transfer to take you from Yokohama to Haneda Airport or Narita Airport.
With these day tours, not only you can have a better experience in Yokohama by visiting beautiful and popular spots, you can also learn with the insights given by your private guide. You will also have an easier travel to and while in Yokohama. This allows you to have an enhanced yet hassle-free experience!
From the tours mentioned above, they also provide set itinerary suggestions which you can follow or customize according to your preferences.
Furthermore, if you are not looking for private tours but for private guides in Yokohama, you can click here. For tours or private guide options for other areas in Japan, you can click here.
I hope this article helps provide useful information for your trip to Yokohama, including how to go to Yokohama from some major places in Tokyo, what to do in Yokohama, the popular attractions in Yokohama, tour options to Yokohama and more recommendations. I hope you have a great time in Yokohama!
Blogs about Yokohama
Day tour to Yokohama from Tokyo - How to go and what to do
Yokohama Full Day Tour - Chinatown, Towers, Gardens, and Noodles