Here in the Kiso valley, the Ice-and-Snow Light Festival was held at Tsumago juku, the old histric post town.
The Ice and Snow Light Festival , Hyosetsu no Hi Matsuri, began in the evening. Even though it started raining, luckly it was not pouring heavily, so the festival went ahead on Feb.13.2016. Candles created fantastic scenes on the shining rain-wet street.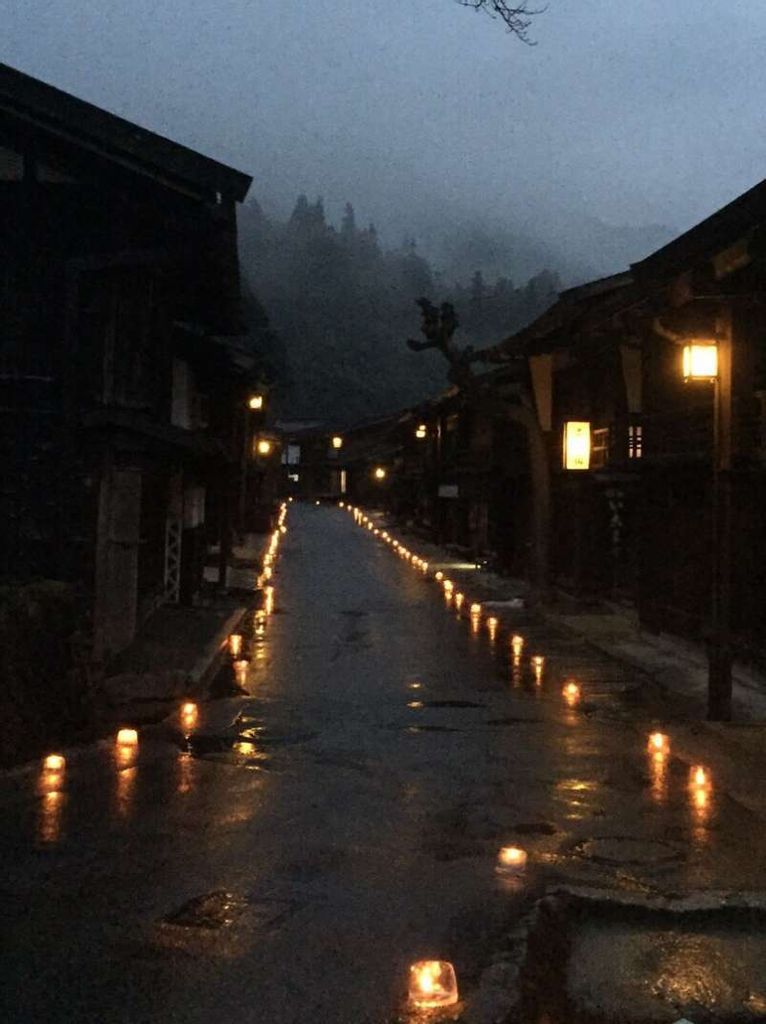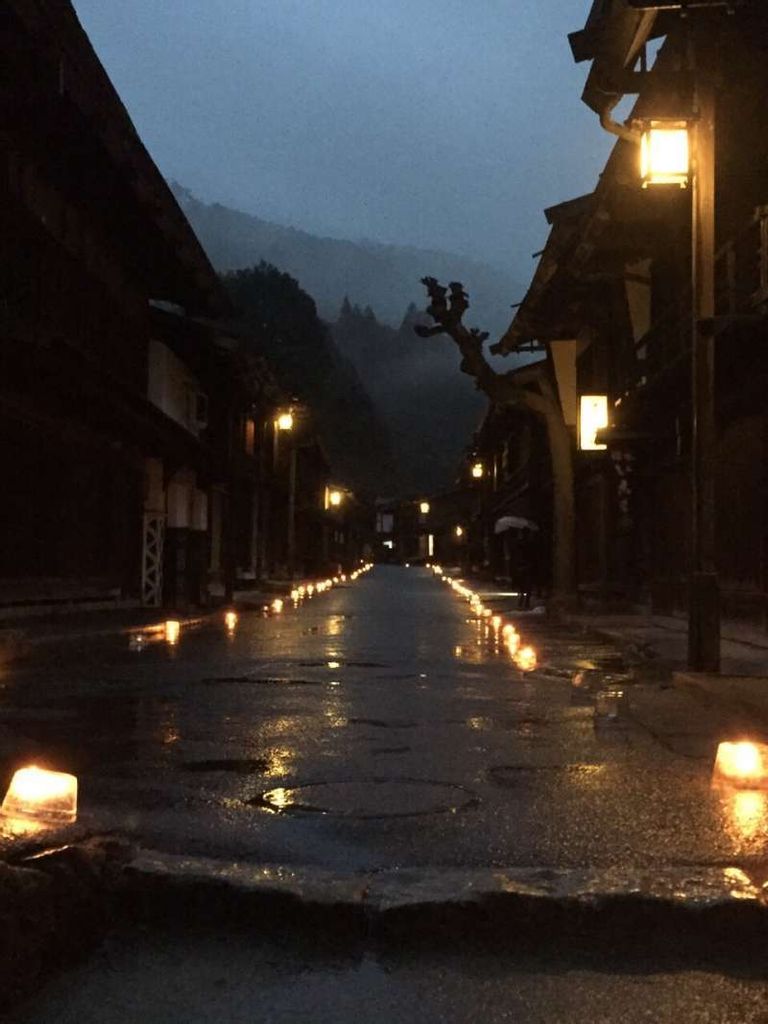 Tsumago juku is an old post town which flourished in the Edo period. 400 years ago, many travellers came and asked for lodging after long hard journeys on the road. Commoners, merchants, samurai, and even processions of dignitaries passed by here in those days.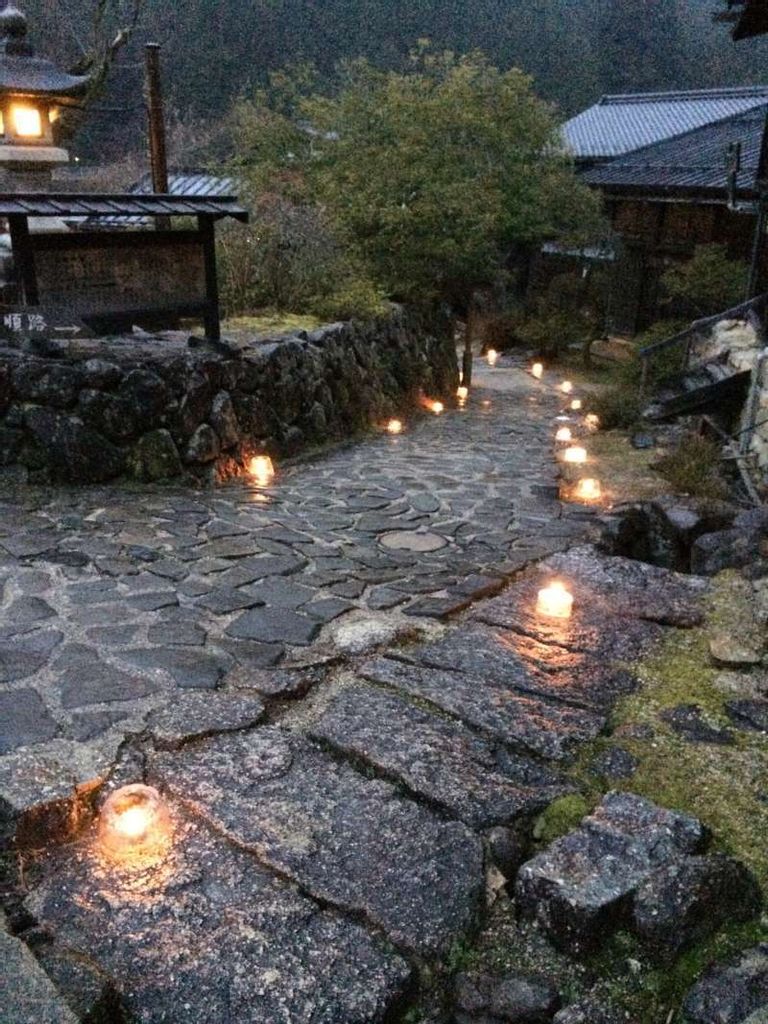 However , with advancing time, this important little town sank into obscurity. But not so today! Now many tourists, who would like to see traces of the Edo period, come to enjoy themselves here.
The Kiso valley changes its face each season. In spring, the flowers bloom. In the early summer, the beauty of young green leaves is astonishing, while later the mid-summer cool of fresh forest breezes provides welcome relief from busy city heat. In fall, the red gold leaves of autumn are marvelous.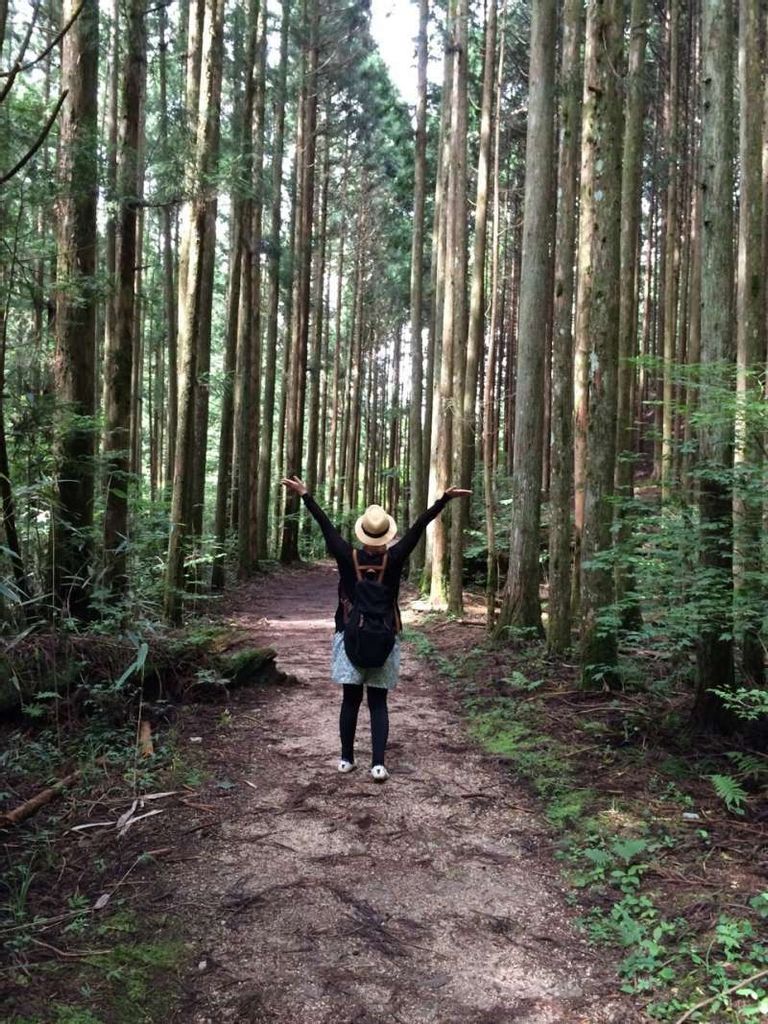 Please come and enjoy the old town and the beautiful natural environment here. If you are interested in a Kiso valley tour, please check Hiking Kiso Valley or In Kiso Valley, Magome and Tsumago, old post-town