Hello,it's Kahoko.
This time, I'm out of my place. It's like a guide isn't it ?
I came here to make a research for my tour.
I often visit Harajuku area with my guest. This area is quite unique
because stylish boulevard for adult "Omote-sando" and the famous teen fashon bazaar "Takeshita-dori" are next-door located.
Today I found a "Wow!"in Takeshita-dori.
Enormous and colorful cotton candy , it is.
Because of its visual impact ,there was a line in front of the shop.The girl holding the candy was surrounded by several people on the street and taken pictures ,then she said,"Wow,I feel like a model in a magazine."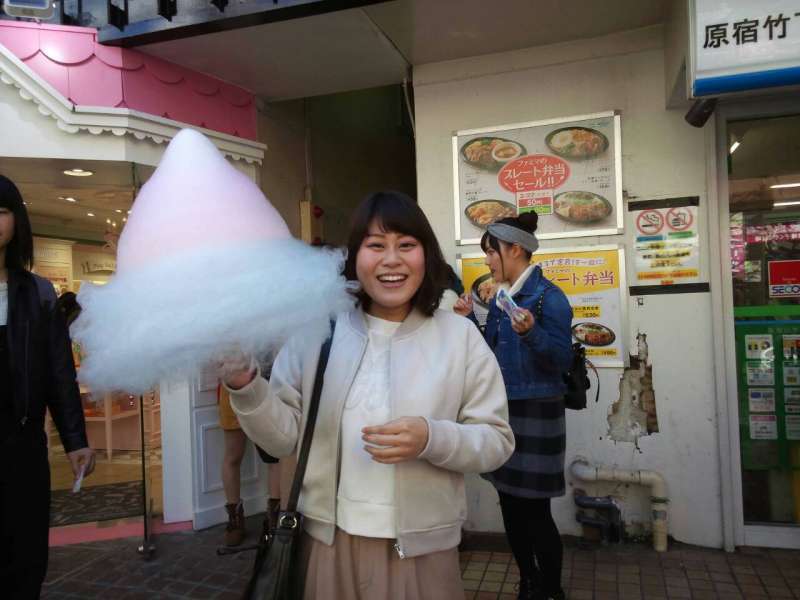 If you have a sweet tooth, it may be worth trying.
Unfortunately, I don't .
So it's time for me to enjoy a glass of beer instead in a mature atomosphere of Omote-sando. Shall we?