Bringing lunch to school or work is pretty common in Japan even though many schools offer school lunch or have their cafeterias.
Many people prefer homemade lunch to ready made one.
Actually, I'd been making my kids' bentos almost every day for over 15 years. I confess that it was not so easy for me , but it was a certain way to communicate with them even in their rebellious age. They might have hated to talk with their annoying mom sometimes, but probably they didn't hate their bentos that much because they emptied every day. Stomach can't get rebellious obviously.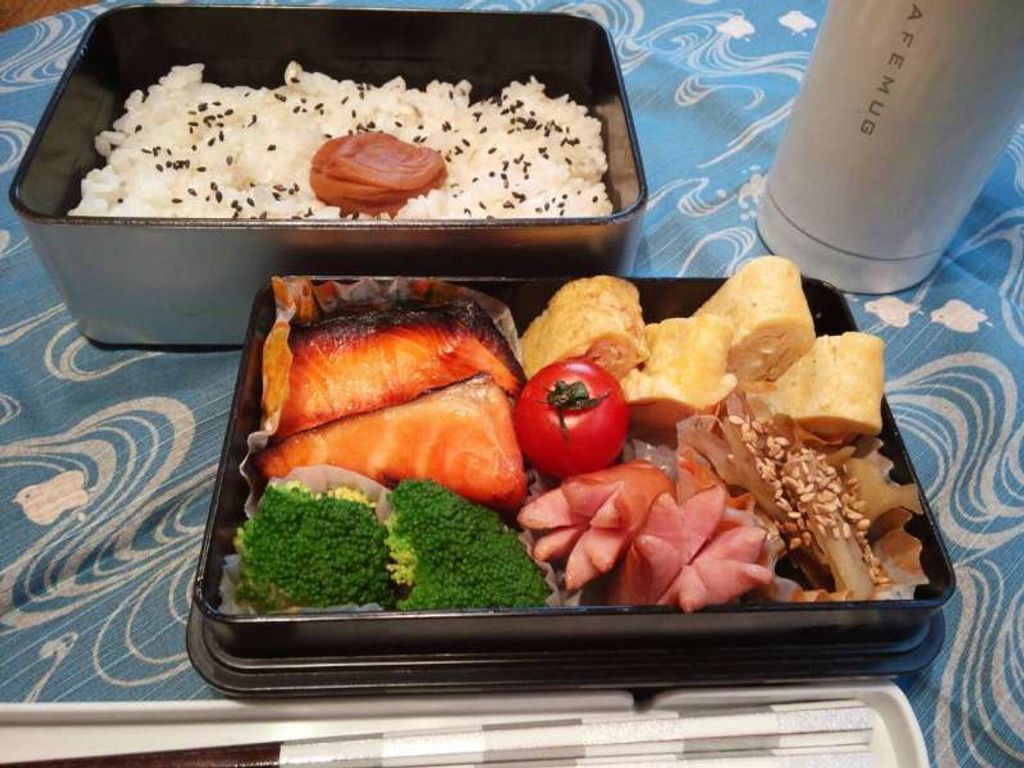 By the way, we Japanese like going on a picnic as foreign people do especially Hanami season(cherry blossoms season).
We carry special Hanami bento to the Hanami site and throw a party beneath the cherry trees. It's definitely the best way to appreciate the seasonal grace.
If you are interested in Hanami party , why don't you join my tour?
I'm sure we will be able to have a "Wow!" time together sitting around Hanami bento.