3 days in Bangkok is possible! Thailand is always one of the biggest tourist destinations in Southeast Asia. Not only are you going to experience the lifestyle of local people, but also you are going to learn about the unique Thai culture and traditions. Bangkok, the capital city, is a place that you should visit the most, especially as a first timer, as Bangkok displays the combination of modernity and Thai tradition. Moreover, there are many night markets, where you can try the authentic taste of Thai food, such as Pad Thai and Tom Yum Kung.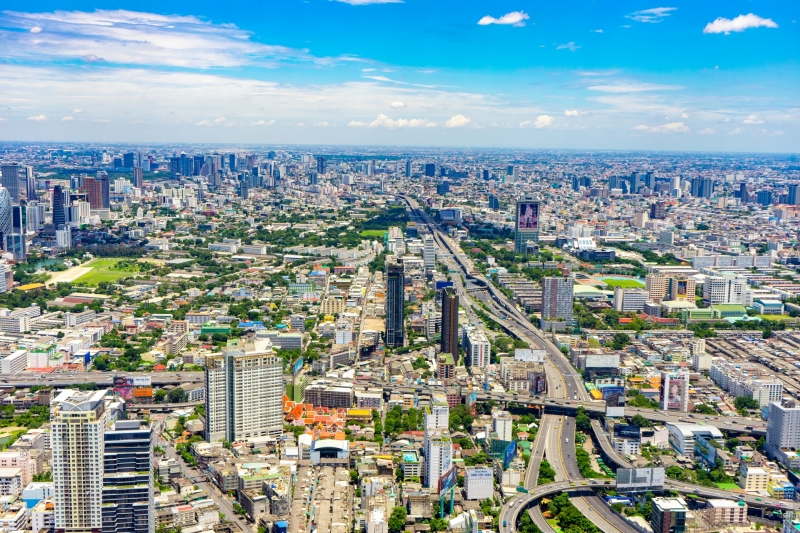 It is undeniable that Bangkok has a lot of amazing places and activities for tourists. It is difficult to choose where to visit in Bangkok, particularly within a limited time, so I recommend participating in a private guided tour. Today, I will introduce you to a perfect 3 day Bangkok itinerary.
Day 1
The Grand Palace and Royal Temple of the Emerald Buddha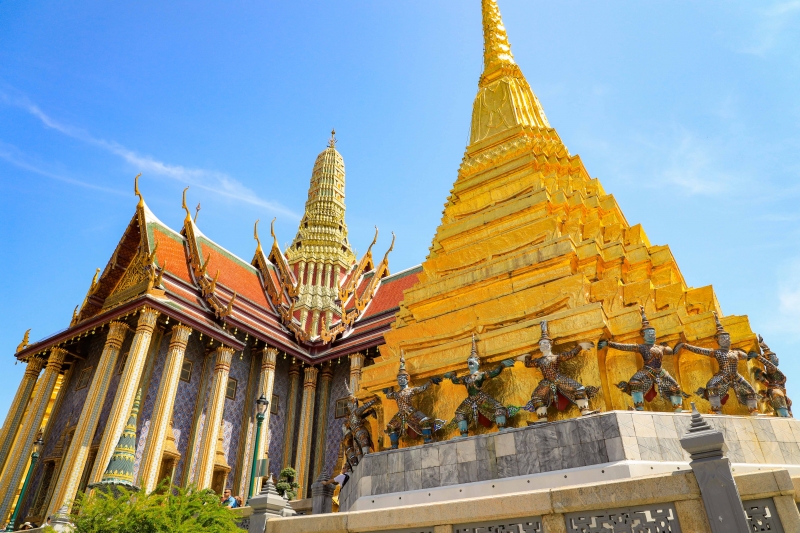 Your 3 days in Bangkok will not be perfect if you do not come and visit the Grand Palace, which is one of the most famous tourist attractions in Bangkok. Here, you can witness the great and spectacular architecture of the ancient era of Thailand. The Grand Palace was founded in 1782 for the Thai King and his Royal Family to live in, including operating the Royal court and administration of the government. Nowadays, the Thai King does not live in the Grand Palace anymore. However, the Grand Palace is still used for launching some ceremonial and significant events relating to the Thai King.
Moreover, the Grand Palace covers a huge area and among its complex, there are many interesting buildings such as the Royal Temple of the Emerald Buddha, which is also called Wat Phra Kaew. In The Royal Temple of the Emerald Buddha, there is the most famous and admired Emerald Buddha statuette from the 15th century, which was created from clear green jasper and decorated with jewelry and gold. This shows you how prosperous Thailand was in the past. Furthermore, there are other impressive buildings such as Chakri Maha Prasat Hall and Phra Siratana Chedi, which are Thai-European style buildings and a golden pagoda respectively. As a result, in order to visit all of these magnificent buildings and architectures, check out our tour of the Grand Palace.
Address: Na Phra Lan Road, Grand Palace, Phranakorn, Bangkok, 10200
Business Hours: 8:30 AM - 3:30 PM
Website: https://www.royalgrandpalace.th/en/home
Wat Pho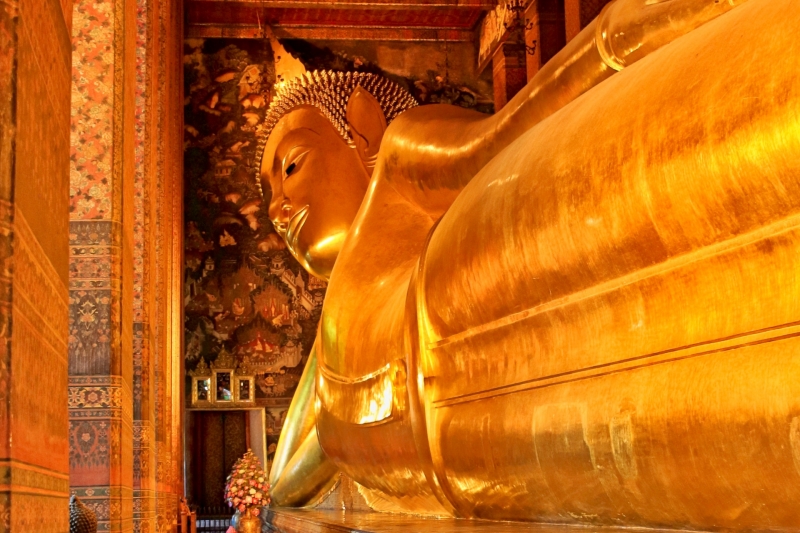 After visiting the Grand Palace and the Royal Temple of the Emerald Buddha, you can walk about 10 minutes to one of the most prominent and oldest temples, Wat Pho. Wat Pho is very famous for the huge reclining Buddha, the length of which is 46 meters. Additionally, the reclining Buddha's feet were also decorated with mother-of-pearl, which is very beautiful. Not only are you going to feel impressed with the massive reclining Buddha, but also you can experience genuine and traditional Thai-style massage. Since Wat Pho was considered as the first place of teaching Thai massage and medicine, you have a chance to try the original Thai massage with professional massage therapists. Come here and make your 3 days in Bangkok the most unforgettable trip!
Address: 2 Sanamchai Road, Grand Palace Subdistrict, Pranakorn District, Bangkok 10200
Business Hours: 8:30 AM - 6:00 PM
Website: http://www.watpho.com/en#Page1
China Town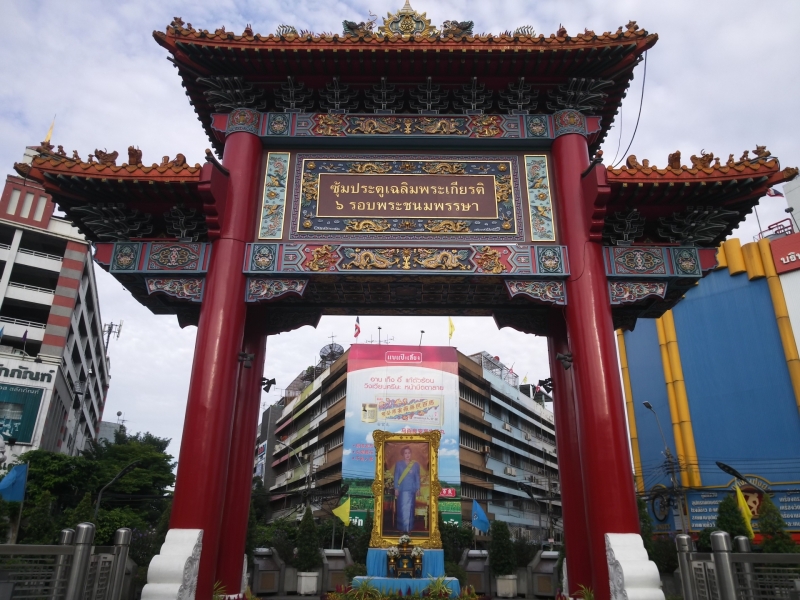 As you have 3 days in Bangkok, it is impossible not to come to China Town, which is also called "Yaowarat". China Town is located in Yaowarat road and many foreign visitors come here, because they can observe the fusion of Thai and Chinese cultures from the surrounding neighborhood and temples. Wat Mangkon Kamalawat is the most popular and largest Buddhist-Chinese temple in Thailand. You will definitely be amazed by the vibrant and beautiful Chinese architecture.
In addition to the Chinese-style town, China Town gives you an opportunity to try authentic Thai food. Throughout Yaowarat road, there are hundreds of street food stalls and restaurants where you can enjoy trying a variety of Thai food, such as Pad Thai, oyster omelets, and Kway Chap noodle. This also includes some tropical exotic fruits, for example, Durian and Rambutan.

However, China Town is always crowded and there are a lot of traffic jams around this area as a result, you really need a well-organized plan before visiting China Town. It's a good idea to contact a local guide.
Address: 436 Yaowarat Rd, Samphanthawong, Bangkok 10100, Thailand
Business Hours: 24 hours
Website: -
Day 2
Siam Paragon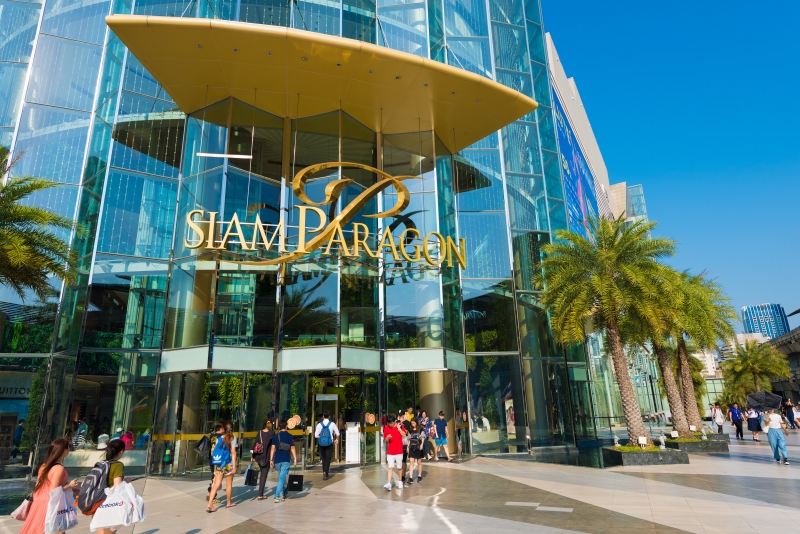 It is interesting that Thailand has many shopping malls, especially around Bangkok. It is very easy to find most of the international brands such as Gucci and Louis Vuitton in Thai shopping malls. To have a perfect 3 days in Bangkok, you should visit Siam Paragon, the most well-known shopping mall in Thailand. The luxurious Siam Paragon will provide you a memorable shopping experience that you have never had before. Here, you can easily find both local and international brands such as Naraya. To catch up with the new fashion, there are also many clothes shops, such as H&M. Furthermore, not only can you enjoy shopping, but also you can visit "SEA LIFE Bangkok Ocean World", an indoor aquarium, which is located in Siam Parogan, B1-B2 floor. The aquarium is regarded as one of the biggest in Southeast Asia. You can experience interesting activities such as shark and penguin feedings as well.
Address: 991 Rama I Rd, Pathum Wan, Pathum Wan District, Bangkok 10330, Thailand
Business Hours: 10:00 AM - 10:00 PM
Website: https://www.siamparagon.co.th/tourist
The Jim Thompson House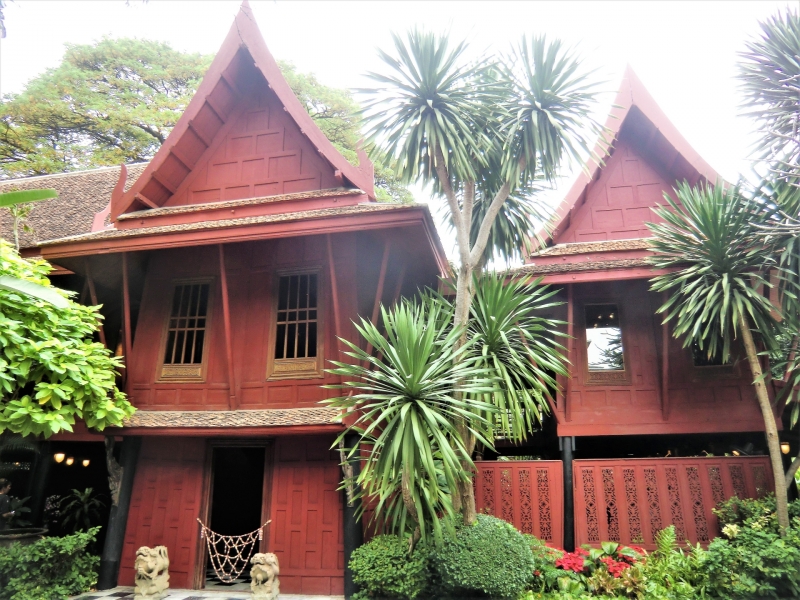 After finishing shopping at Siam Paragon, you can take the Skytrain to another amazing place, in which you learn more about Thai culture. That is "The Jim Thompson House". The Jim Thompsom house is an art museum devoted to James H.W. Thompson, who was the former owner of this house. Thompson was an American settling in Bangkok after World War II. Why is he important? He was recognized as "the King of Silk", and in 1951 he started a Thai silk textile company, which later became very popular internationally.
Not only can you buy the genuine Thai silk products at the shop in the Jim Thompsom house, but you can also see some impressive and exclusive art collections that he collected, such as paintings. As he was interested in Southeast Asia, there are a lot of pieces of art from Thailand's neighbors. With a relaxing atmosphere, you will enjoy walking around the museum area. So, it is one of the great places to visit for your 3 days in Bangkok.
Address: 6 Rama I Rd, Wang Mai, Pathum Wan District, Bangkok 10330, Thailand
Business Hours: 9:00 AM - 6:00 PM
Website: http://www.jimthompsonhouse.com/
Ratchada Rot Fai Train Night Market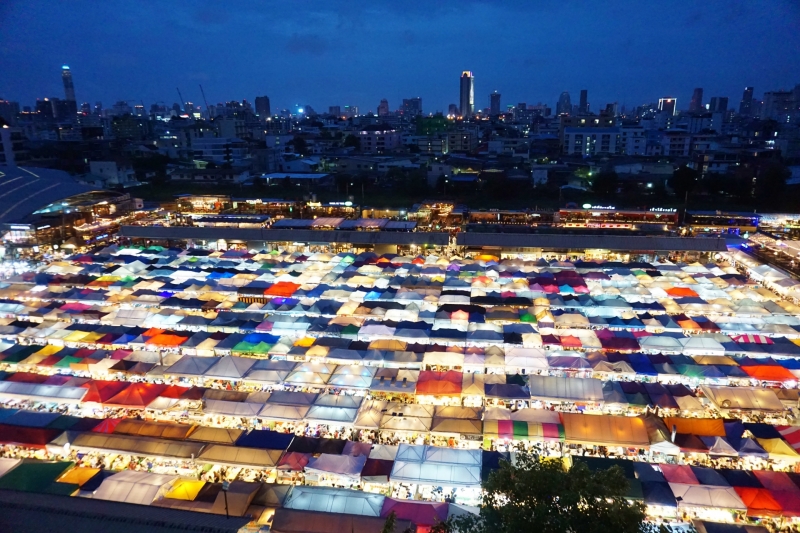 It is undeniable that Thailand is also popular for night markets. The night markets have always been fascinating for both foreign tourists and local people, as they sell a lot of things such as clothes, food, and drink. Most importantly, they are very cheap! So it is very common to do some bargain here. To give you an edge in bargaining in the local language, be sure to have a local guide with you. One of the prominent night markets in Bangkok is the Ratchada Rot Fai Train night market. As it is located near Thailand Cultural Center MRT subway station, it is very easy to get there. Moreover, the Ratchada Rot Fai Train night market is different from other night markets, as it gives you a vintage vibe and it is nice for taking pictures as well. Within its area, there are many street food stalls, clothes shops, and accessory stores and you can buy everything here at affordable prices. Therefore, coming to the Ratchada Rot Fai Train night market will be definitely worth your 3 days in Bangkok.
Address: Ratchadaphisek Rd, Din Daeng, Bangkok 10400, Thailand
Business Hours: 5:00 PM - 1:00 AM
Website: https://www.facebook.com/taradrodfi.Ratchada/
Day 3
Chatuchak Market
Chatuchak market is the largest outdoor market in Bangkok, where you can enjoy shopping for some souvenirs and local products. Be prepared for a lot of walking, because the market covers a vast area. You actually can spend half a day here. Despite the heat and huge crowd, the various thousands of stores selling many different types of goods such as clothes, handmade accessories, antiques, and food will make you forget about those unfavorable conditions. Additionally, you tend to get a good bargain if you purchase a lot of stuff. It is so much fun visiting the Chatuchak Market as one of the places for 3 days in Bangkok.
Unfortunately, the Chatuchak market only opens on weekends. Need a tour guide to arrange a Chatuchak market trip for you?
Address: Kamphaeng Phet 2 Rd, Chatuchak, Bangkok 10900, Thailand
Business Hours: 9:00 AM - 6:00 PM
Website: https://www.chatuchakmarket.org/
Lumphini Park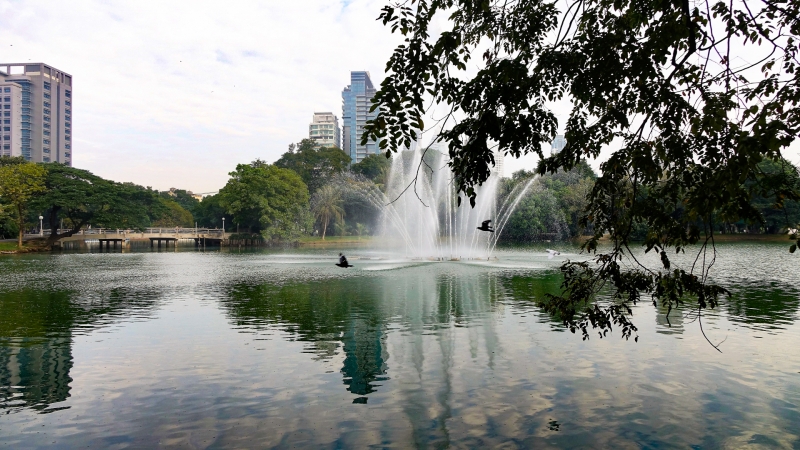 After walking a lot in the Chatuchak market, you might be very tired. Let's take a break and rest at one of the biggest green public parks, Lumphini Park. Lumphini Park is an amazing and peaceful green area within the intensely packed city of Bangkok. Inside the park, there are many activities that you can do, such as playing paddle boats, seeing monitor lizards, and doing some light exercise. Moreover, it is easy to see many families spending time together, including groups of the elderly as well. Within its area, there are a lot of facilities, such as Bangkok Elder Citizens Club and Lumphini Park Library. Come and take a look here!
Address: 192 Wireless Road Pathum Wan, Bangkok
Business Hours: 4:30 AM - 9:00 PM
Website: https://www.tourismthailand.org/Attraction/lumphini-park
Khaosan Road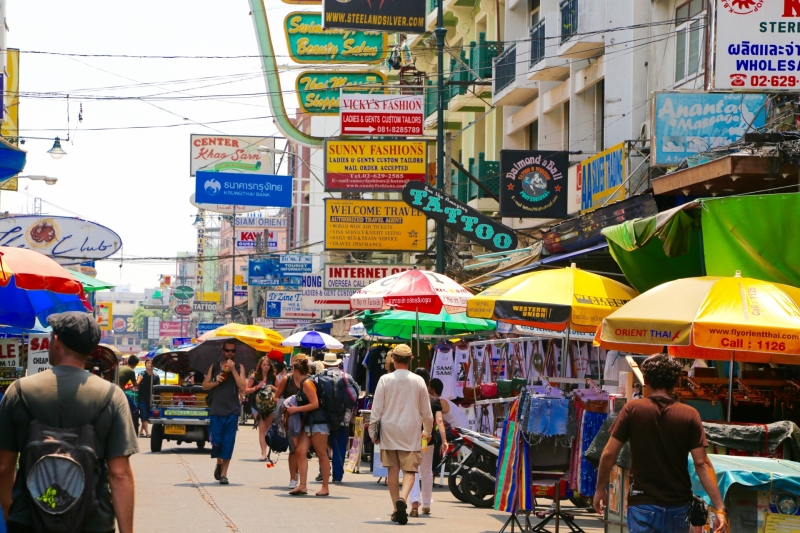 No visit to Thailand is complete without walking through Khaosan Road. Khaosan Road is always the best place for tourists, especially for backpackers, as most of the restaurants and hotels are very cheap. Furthermore, for those who love parties and drinking, you will absolutely like this place. There are a lot of bars and clubs with live music along the vibrant and loud road. Another interesting thing here is to try eating bugs! There are some food stalls selling edible bugs, such as scorpion and silk warm. Visiting Khaosan Road will make your 3 days in Bangkok more amazing. Check out the tour on Khaosan Road!
Address: Khwaeng Talat Yot, Khet Phra Nakhon, Krung Thep Maha Nakhon 10200, Thailand
Business Hours: 5:00 PM - 2:00 AM
Website: -
To sum up, Thailand is an amazing place you should visit. If you are a first timer, Bangkok is the best choice for you. As the capital city of Thailand, Bangkok is full of interesting and wonderful tourist attractions, such as the Grand Palace, China Town, and Khaosan Road. All of the places will help you understand the unique Thai culture and traditions. Additionally, trying traditional and exotic Thai food will give you an unforgettable memory from your 3 day itinerary in Bangkok.
GoWithGuide is a private tour service company. If you are interested in customizing your trip to Thailand, you can check out our website. Moreover, visiting Thailand with our local tour guides will give you the best and memorable experience. If you have not decided where to go, you can take a look at our tours in Bangkok. Most of all, you can save time for planning by using our request tour service.

Recommended Blogs
11 Things To Do in Bangkok, Thailand
Hire a Private Tour Guide in Bangkok: Pros and Cons
7 Unusual Things to Do in Bangkok - Best Tips