The Czech Republic is home to unspoiled countryside, amazingly kept castles, historical monuments, and celebrated cuisine. It is a dream destination, topping many traveler's bucket lists. Whether you are looking for simplicity in everyday customs and traditions, or sophistication and the finer things in life, the Czech Republic never fails to impress.
This central European country is simply a repository of cultural treasures ready to be explored. There is no scarcity in magical experiences to be had, from the busy capital city of Prague to the charming town of Český Krumlov. Navigate the Czech Republic's beautiful regions with a GoWithGuide private guide, providing you with customizable tour options to improve your travel experience.
Prague - The Capital with a Hundred Spires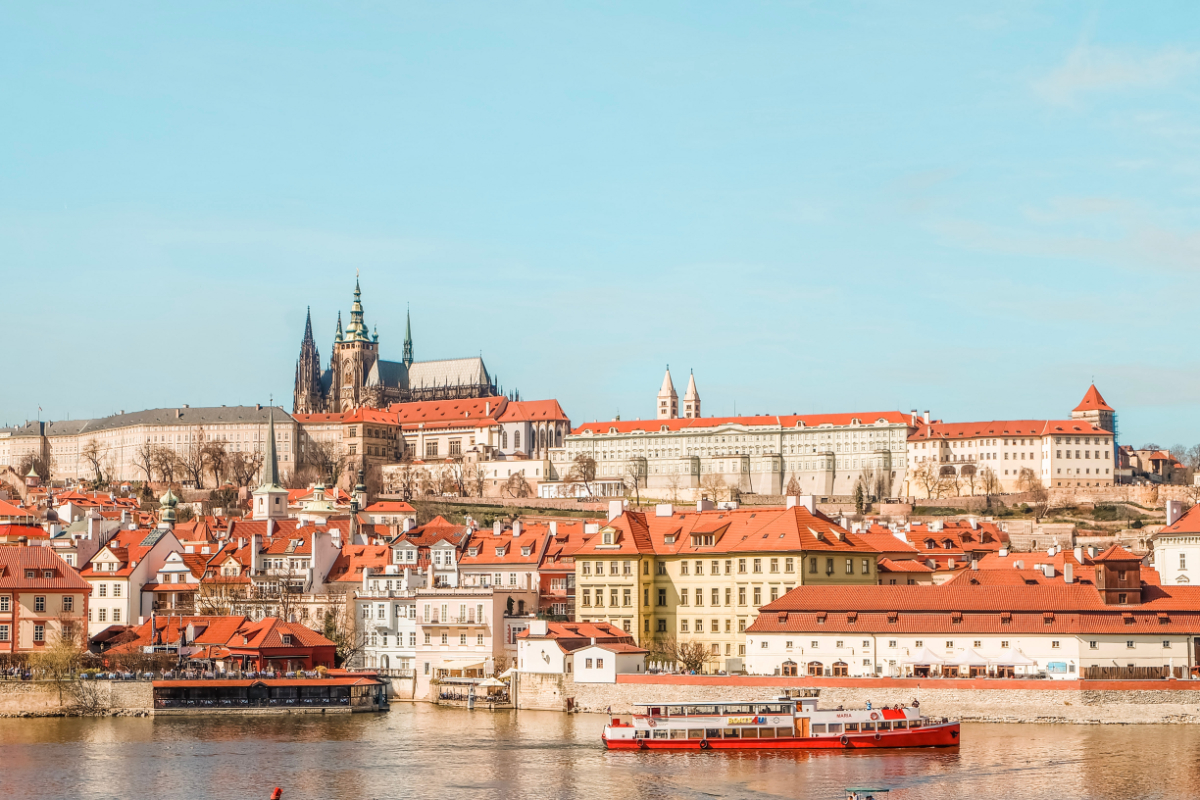 Every first-timer stepping into the Czech Republic envisions days on end strolling through the historic city of Prague. It is a great starting point for your trip, especially if you have ample time to fully immerse yourself in Czechian culture.
In the capital's center, you will find dozens of amazing landmarks to visit, learn from, and take photos at. The Old Town is the heart of Prague, hiding in its wings the lively Old Town Square bustling with day markets, the Jewish Quarter, and the unique Astronomical Clock putting on a show at the top of each hour. As the sun sets, make sure to head towards Charles Bridge, for it is here you will find the most amazing views of the illuminated Prague Castle.
This castle complex has seated generations of Czechian royals throughout the country's rich and sometimes turbulent history. Today, it is the residence of the President of the Czech Republic, and holds spectacular sights in the form of the Basilica of St. Vitus and St. George's Basilica.
Nymburk - The Home of the Greatest Beers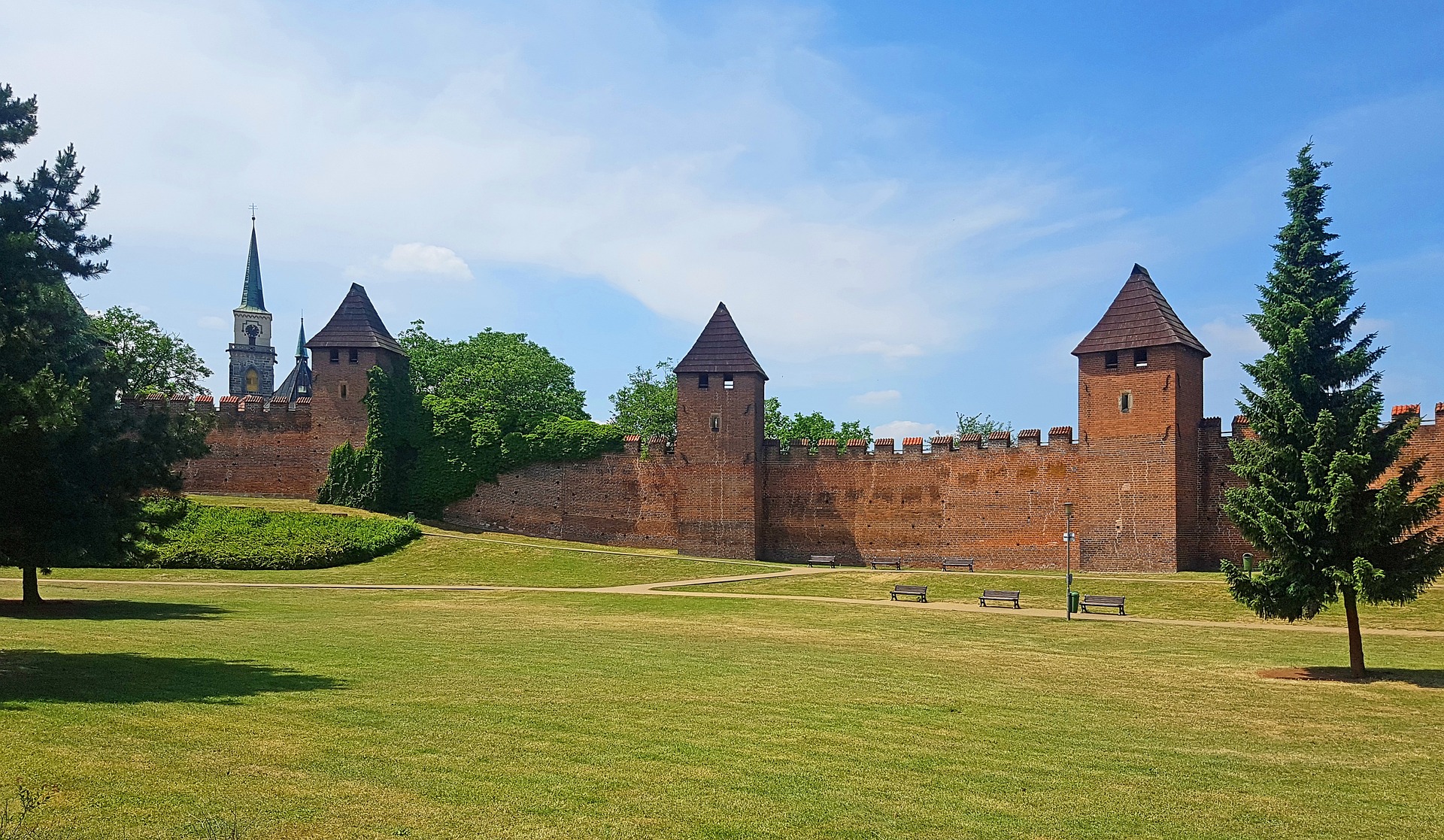 About 27 miles (47 km) east of Prague is a beer-lover's paradise. Nymburk is renowned not only for its scenic terrain, but also for its history with brewing famous Czechian beer. There is a famous Czech slogan which states, "Vaše podlomené zdraví pivo upevní a spraví", which translates to, "Our beer will strengthen and improve your weakened health". We'll hold them to their word!
For nature lovers and adventure seekers who wish to let off some steam in the countryside, the banks of the Elbe River provide picturesque prospects for cycling, running, skating, and different types of sports. Choose from a variety of difficulties, easy routes circling Nymburk and more challenging trails running from Nymburk to Podebrady. You'll find people of all ages on the trail, making for a friendly environment to go for a run.
Brno - A City with a Flair for Tradition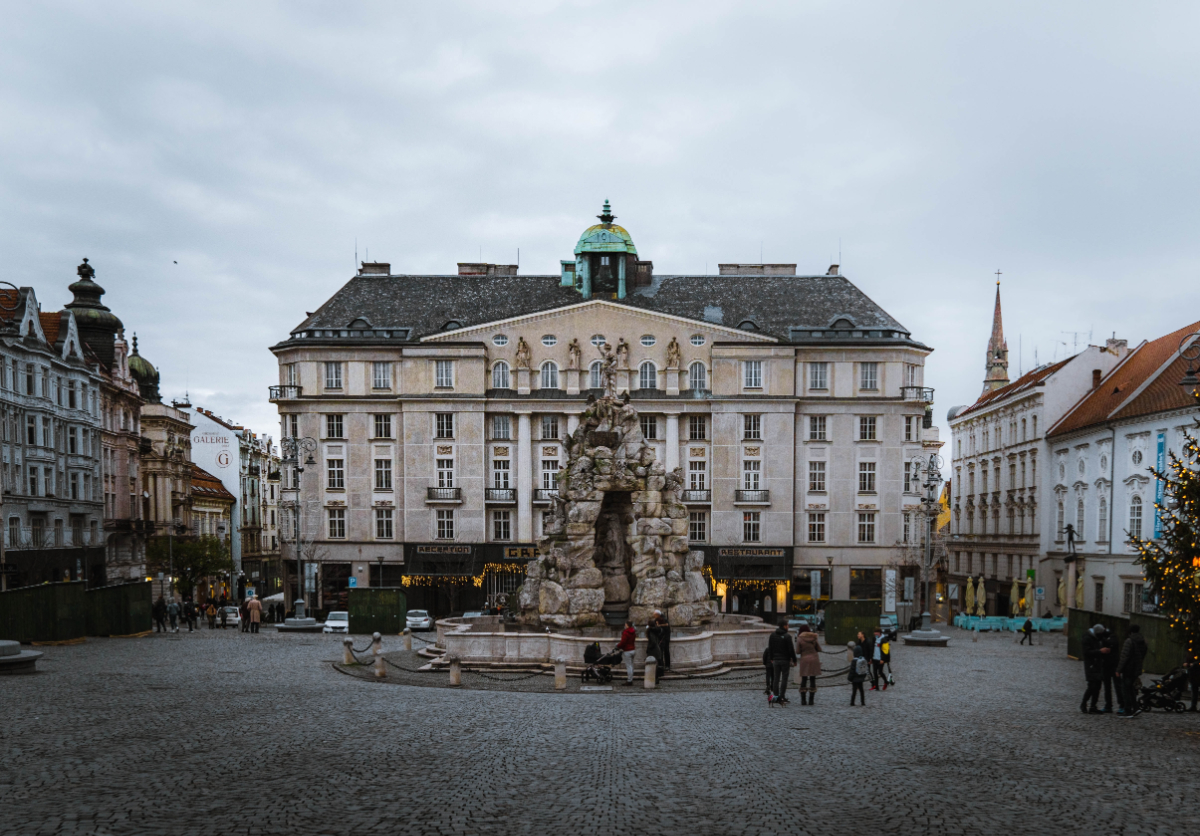 Brno is a cultural and historic hub perfect for a few days of exploration. This South Moravian capital is the envy of Central Europe, boasting its coalescence of old and new architecture as well as beating with buzzing energy that make for a perfect night out.
Laugh over some of the romantic, funny, and amazing tales about the city over a pint or two. Legend goes that some time ago, a fearsome dragon kept residence in the town, terrorizing its people. Thankfully, a brave butcher constructed a contraption made of fur and filled with lime to trap the dragon. The dragon became thirsty during his imprisonment and ended up drinking all the lime juice and burst! Today, one can see a statue of the dragon in the Old Town Hall.
After taking photos of the legendary dragon, make sure not to miss Špilberk Castle, the Cabbage Market, and the Cathedral of St. Peter and Paul. To learn more about these amazing destinations, contact one of our local guides and book a private tour for your convenience. Not only will you learn about the culture and history of the town, but you will also be given insider information only natives would know.
Karlovy Vary - The Town to Get Away From It All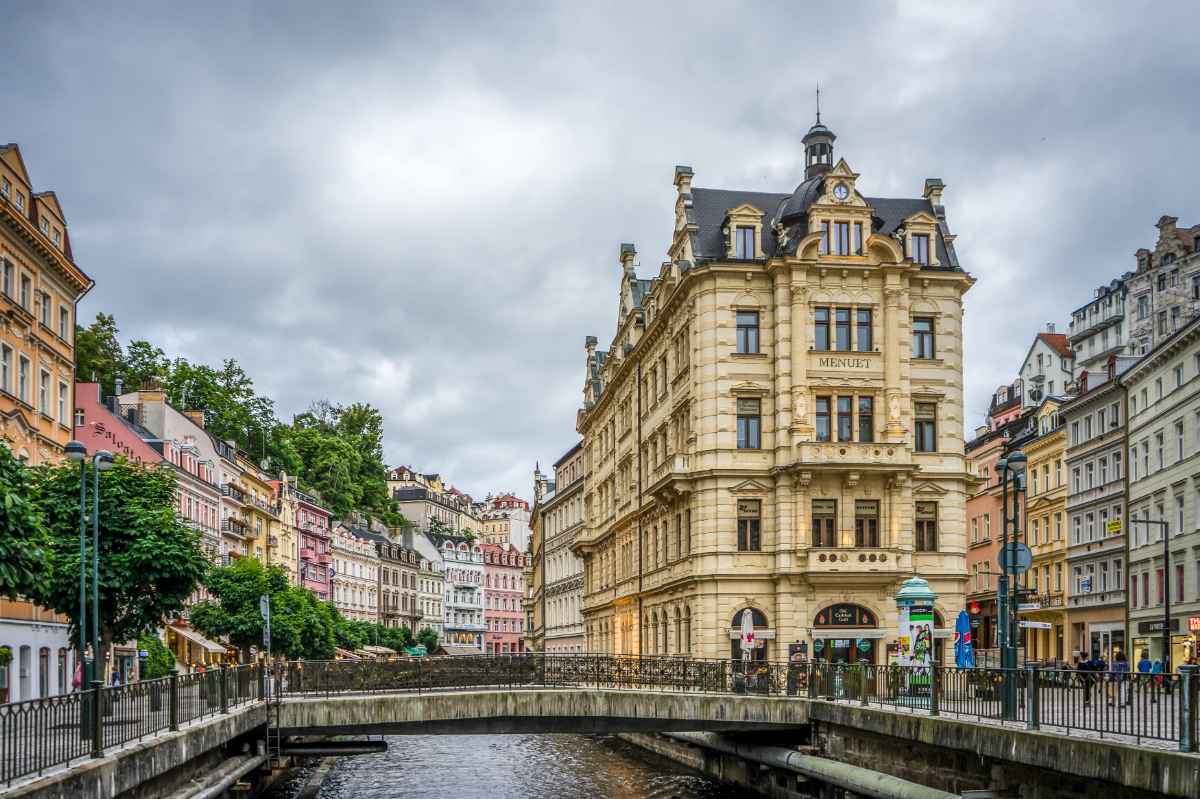 For a day of rest and rejuvenation, think curative hot springs, spa hotels, and art galleries. Karlovy Vary is the perfect port of call for when relaxation and wellness are due. Be greeted by the natural smells of thermal hot springs ready to take your stress and sore muscles away. Ever since Charles IV visited the area, the town has become a popular hot springs destination for those looking for a therapeutic respite.
As you enter the town, make sure to take a good look at the Mill Colonnade, all 124 Corinthian columns of it. An important symbol of the town, Mill Colonnade dazzles in its immensity, not only housing five mineral springs, but also a raised orchestra space.
After recovering in the baths, a visit to the Museum Karlovy Vary might pique your interest. It is here where you can learn more about the very waters that restored you. You can even learn about balneology, or the study of spa waters, by checking out the museum's extensive library on the field. Lastly, find yourself a souvenir from the Moser Museum of Glass. With 163 years on its belt, a trinket from this museum would definitely be a principal character in your souvenir collection.
Český Krumlov - A Town Straight from a Fairytale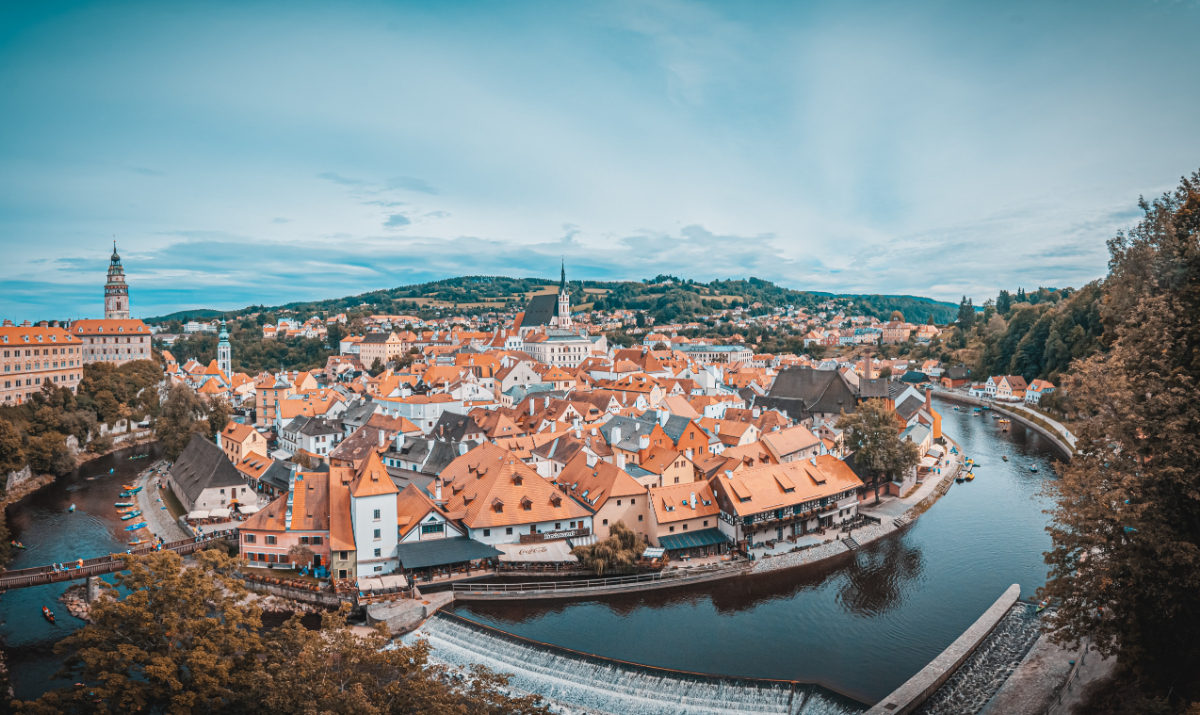 Down in Southern Bohemia, lying in the midst of the Bohemian Foothills, is the quaint town of Český Krumlov. Its location is breathtaking - surrounded by mountains and entwined in the arms of the Vltava River. This UNESCO World Heritage Site is arguably one of the most beautiful cities in the world.
Because Český Krumlov's Old Town is compact, it is a walkable neighborhood filled with bohemian-style houses, specialty shops, and local cafes. To get a different perspective of the town, head to the top of the tallest building in the area, the Castle Tower. From there, don't miss out on some amazing experiences in one of the museums and art galleries. It is a family friendly venture, as children and adults can experience a bit of theater, get their photographs taken like in the olden days, and even try out historic costumes.
After a hard day's sightseeing, stock up on some grub and try out the various local restaurants adorning the area. Dig into some 'veprova s knedlikem a se zelim', or roast pork served with dumplings and sauerkraut. Or else taste 'jihočeská zlatá niva', a unique Southern Bohemian blue cheese. Whatever local delicacy you choose, you are sure to head home with a content stomach.
Conclusion
The Czech Republic is so rich in culture and nature that one visit will surely be followed by a second, and even a third. Make sure you experience a stress-free holiday by hiring one of GoWithGuide's professional tour guides. Not only will you be able to set your own customized itinerary, you will also be able to unveil the Czech Republic's secrets thanks to your knowledgeable local guide. Keep the process of planning simple and book your private adventure now!
Image Source: https://unsplash.com/ and https://pixabay.com/