Greater Buenos Aires is an urban enclave in a vast, sparsely populated country. Approximately, a quarter of Argentina's population live in the city. Many of the residents have moved to the city from the wide plains of the rural hinterland.
Mindful of their citizens' need to commune with nature, the city authorities have created vast open spaces, with several parks and conservation areas. For a peaceful day out in the fresh air, contact one of our local Buenos Aires tour guides who will tailor make a private 'green' tour for you.
Tres de Febrero Park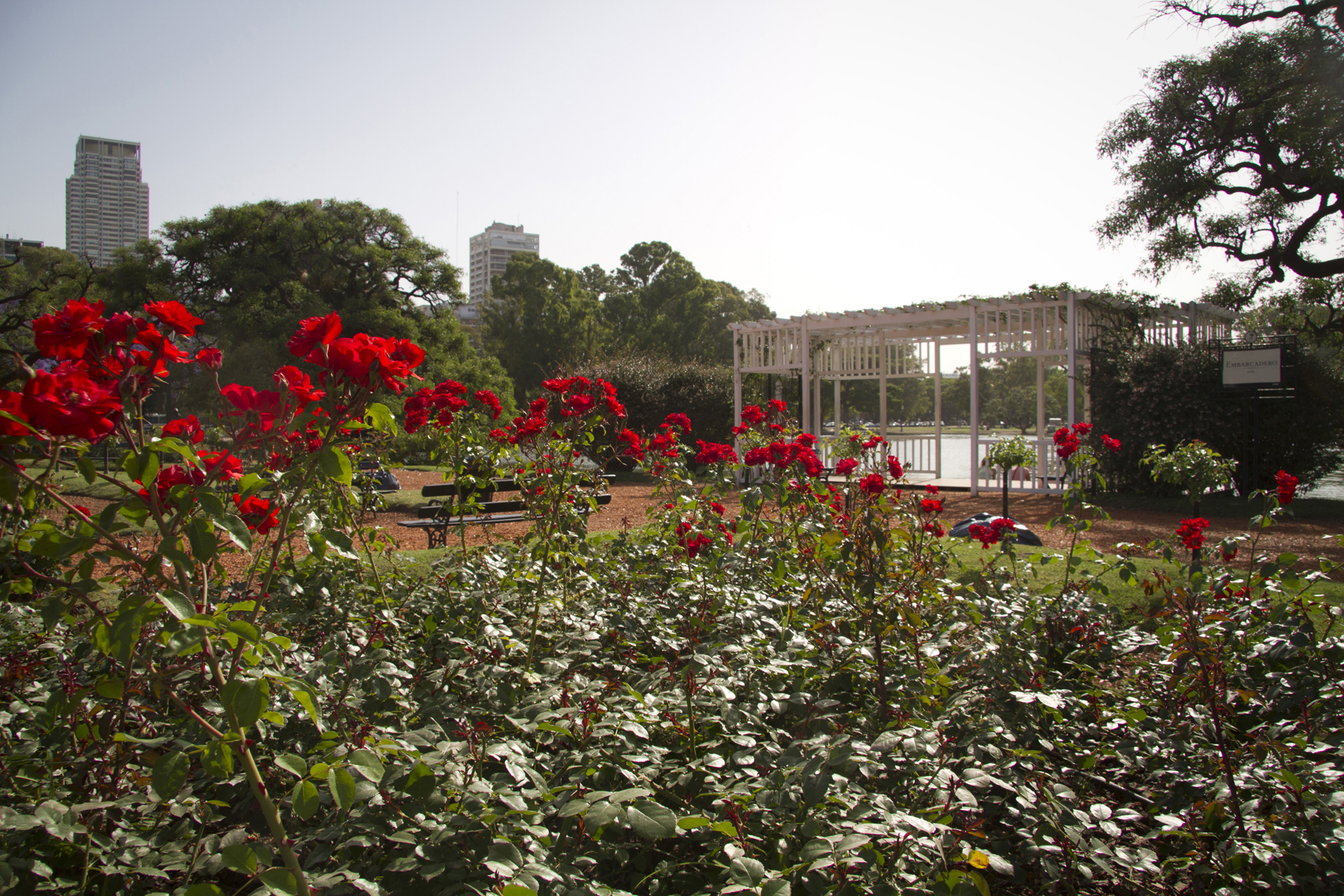 Rosedal de Buenos Aires, CC BY-SA 2.0, via Wikimedia Commons
This park was developed in the latter part of the 19th century on land confiscated from ousted president Manuel de Rosas. As with other prominent landmarks in Argentina, it takes its name from a significant date in history, in this case a decisive battle. It is also known as the 'Forest of Palermo'.
The main attraction here is the Rose Garden which houses over 10,000 plants, representing almost a hundred different varieties of the most beautiful flowers. The garden is best visited in mid spring, i.e. from October to November, when the roses are in full bloom. Another must-see is Poets' Garden, a permanent exhibition of busts of famous national and international literary figures. Included among them are Shakespeare, Dante, and Jorge Luis Borges, who was born in Buenos Aires.
Paths have been laid out between the two lakes where visitors can jog, cycle, and roller skate. Opening hours are 08:00 to 17:00, from Tuesday to Sunday, and entrance is free.
Japanese Gardens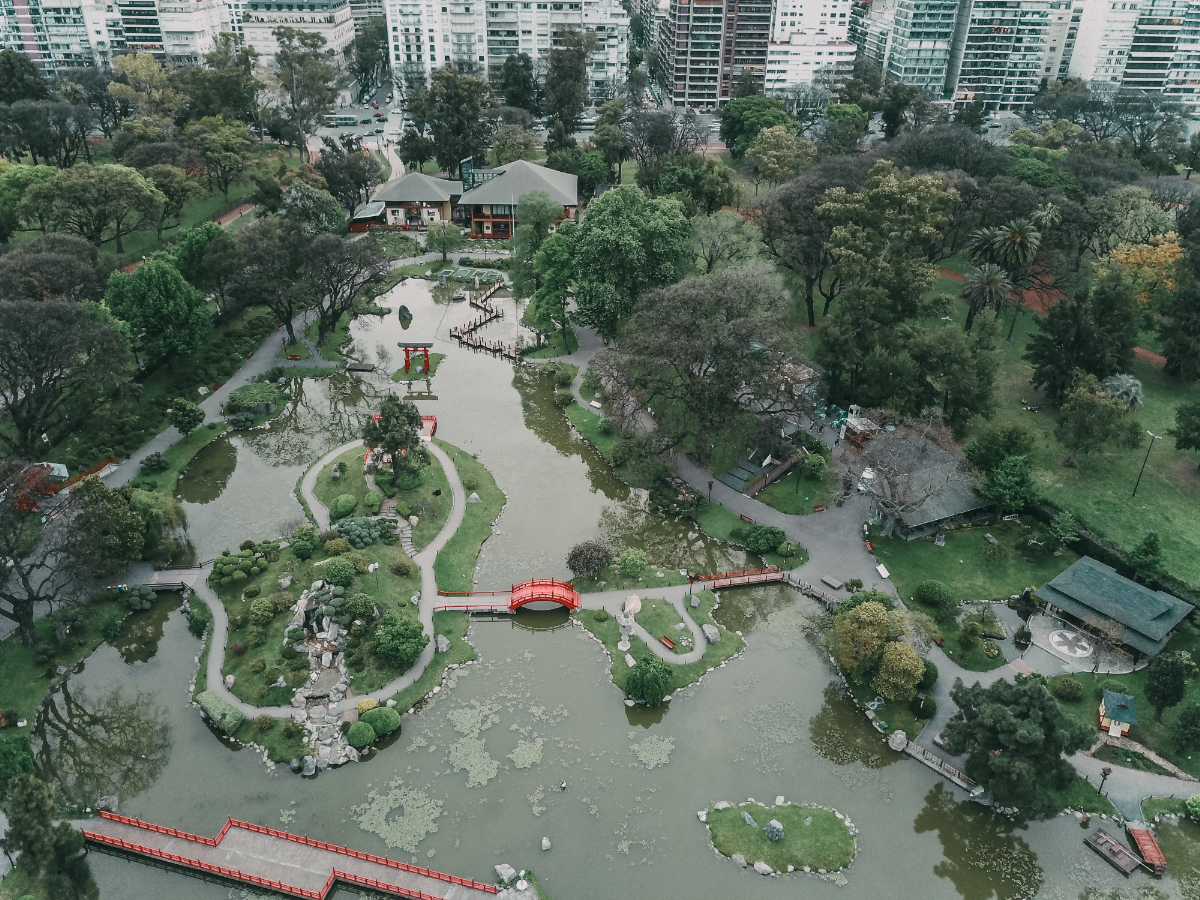 Nearby, also in the Palermo district, are the Japanese Gardens. They were landscaped in 1967 in honour of Prince Akihito of Japan and his wife Michiko on the occasion of their first visit to Argentina. The gardens are maintained by the Japanese Argentine Cultural Foundation.
Three crimson bridges span the lagoon populated by a school of colorful Koi. These water features, combined with topiary and carved stone lanterns, portray the balance and harmony so characteristic of Japanese gardens. In autumn, the Japanese maples put on a dramatic show of multicoloured leaves, ranging from yellow to scarlet, while the azalea flowers are resplendent in early spring.
The restaurant serves traditional Japanese cuisine, and you can find great souvenirs at the cultural center, craft shop, and nursery selling authentic bonsai trees. The Gardens are open daily from 10:00 to 18:30, and good news because entrance here is also free!
Botanical Gardens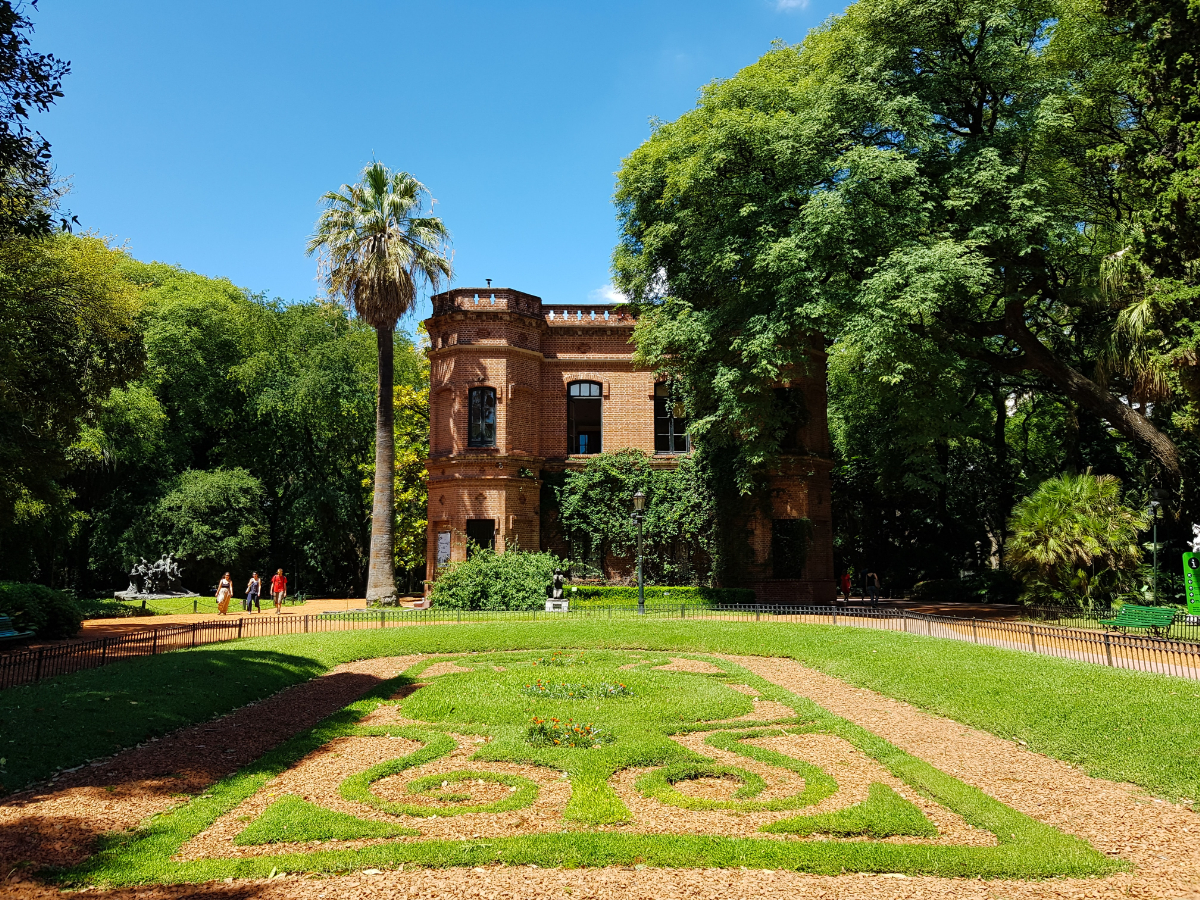 We stay in Palermo for a visit to the nearby Botanical Gardens designed by French architect and landscaper, Carlos Thays. He and his wife lived in an English style country house within the grounds which currently serves as the garden's headquarters.
In an area that is only 7 hectares in extent, you can find more than 18,000 plants from six continents. The plants are arranged by region so visitors move from continent to continent along the paved walkways. The gardens have been laid out in various gardening styles, with highlights including a French park modelled after the gardens at the palace of Versailles.
Sculptures and busts are to be found throughout the gardens, and art exhibitions are held periodically. There are five greenhouses built to protect the more delicate plants, the largest of these was built in the Art Nouveau style at the turn of the 20th century. The gardens are also home to a large number of cats which are fed by volunteers and are available for adoption. Entrance is free and the gardens are open every day except Mondays.
Rio de la Plata Ecological Conservatory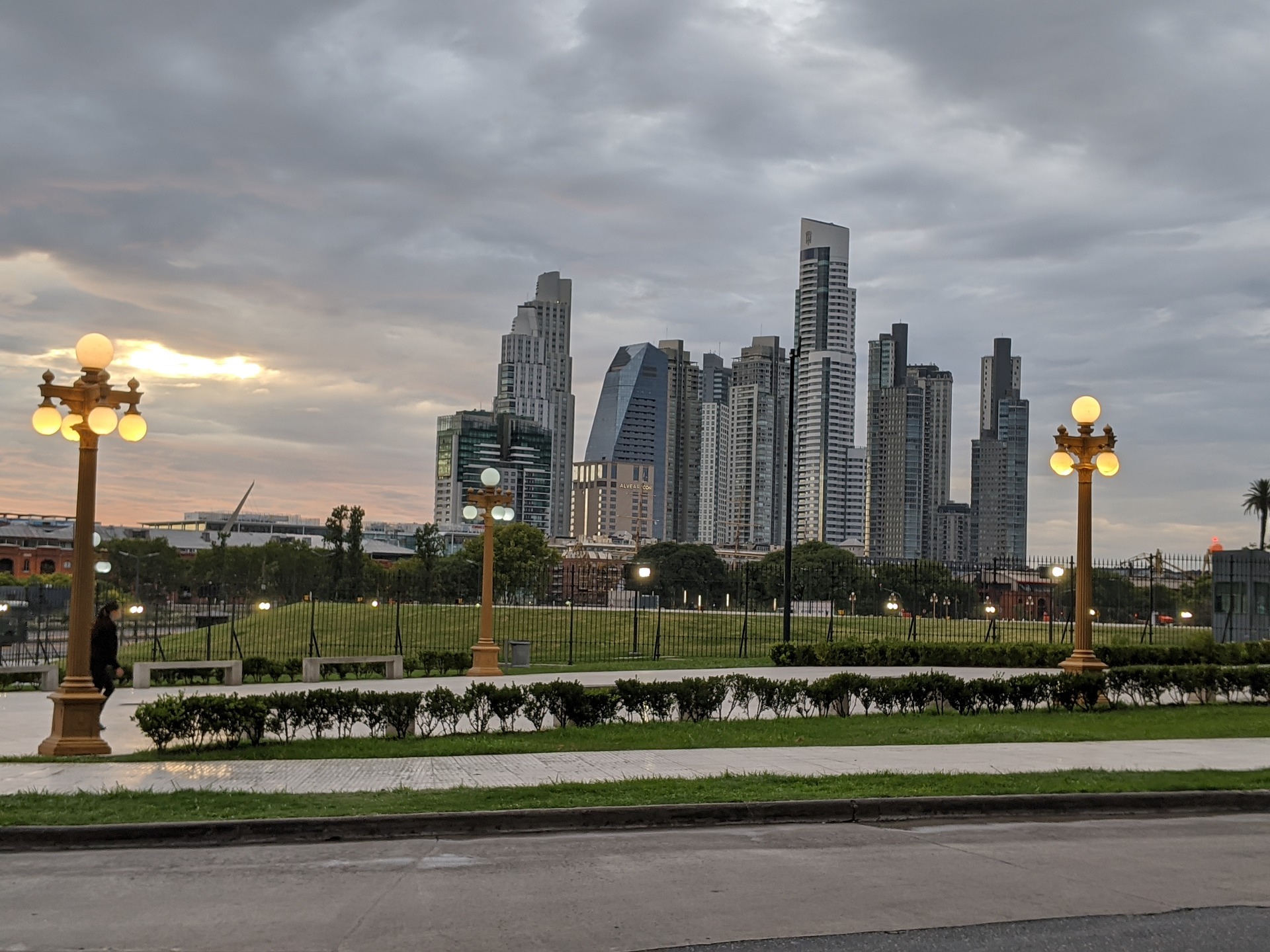 Surprisingly, Buenos Aires doesn't technically have a seafront even though it is a port city. This is because it is situated on the Rio de la Plata, or Platine River, which has been classified variously as an estuary, a river, gulf, or marginal sea. The coastal shelf is shallow which has led to several land reclamation projects.
One such project which began in the 1970s was abandoned, leaving a landfill of rubble and other material on the river bank. Nature took over and plants flourished in the undisturbed terrain. Soon bird species and other riverine creatures returned, and eventually the area was declared a national park. The three fresh water lagoons, wetlands, and riverine marshlands are now home to over 2,000 species of flora and fauna, including 340 bird species.
The 350 ha conservatory runs the length of the wealthy Puerto Madero district and is part of the 100 km long Rio de le Plata Ecological Route. An 8 km trail has been set out for public use, and a dirt track is popular with trail runners and mountain bikers. There is a nursery within the conservatory, and picnic tables under the trees offer welcome shade in the summer months.
Organised hikes take place each full moon, and there are monthly birdwatching meetings. Opening hours are from 08:00 to 18:00, except on Mondays. Cameras have been installed for surveillance but it is advisable to visit the area in small groups or with one of our Buenos Aires private tour guides.
Adjacent to the conservatory is a 2 km promenade which is popular with locals and renowned for its food stands. Specialities include pork shoulder, flank steak, and enormous meat sandwiches.
Tigre River Delta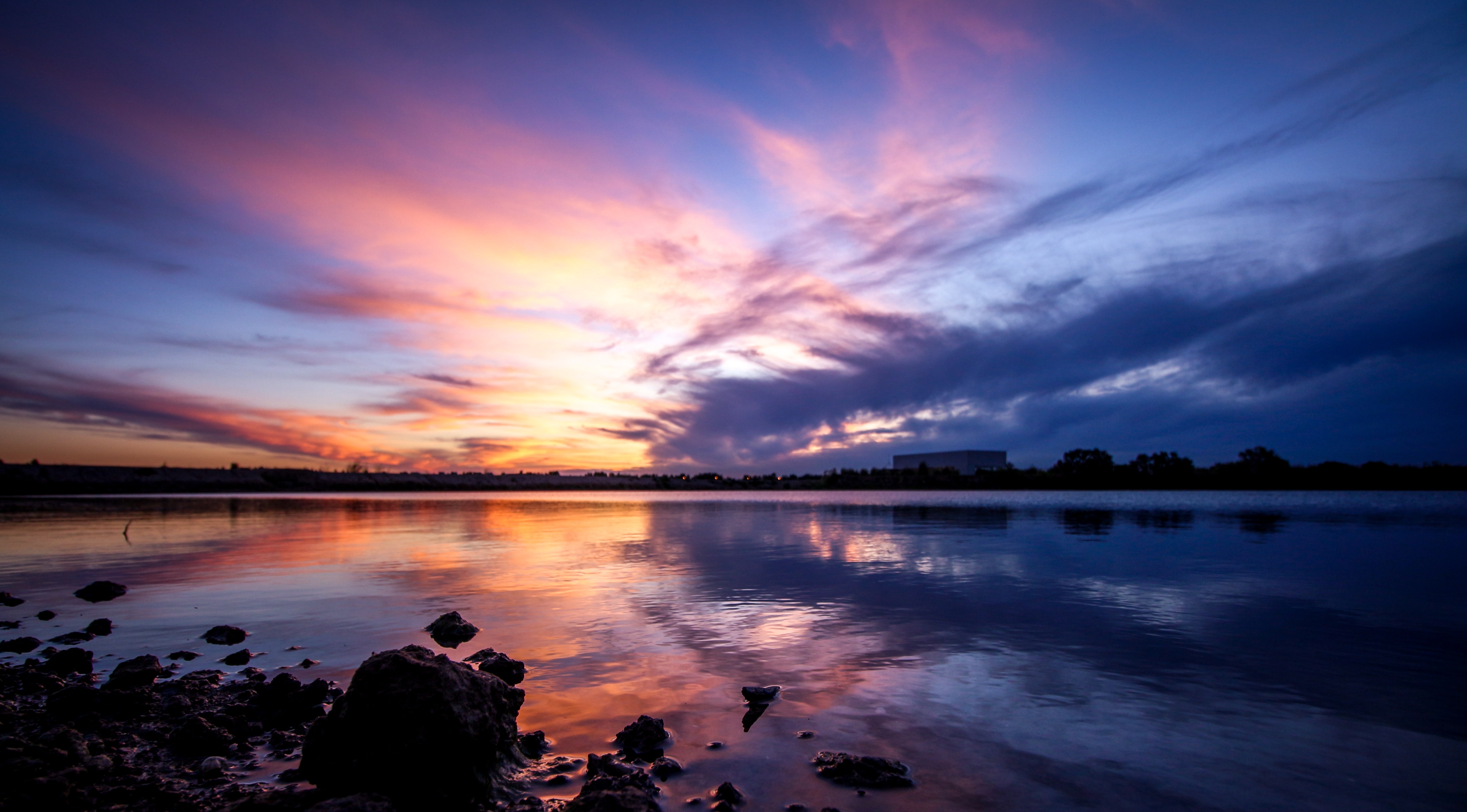 Also on the Rio de le Plata Ecological Route, 28 km north of Buenos Aires, is the beginning of the Paraná River Delta floodplains. The fresh water tidal wetland has been declared a UNESCO Biosphere.
The resort town of Tigre Delta can be reached by car or the regular train service. The area around the town comprises groups of small islands covered in subtropical jungle vegetation and separated by narrow water channels, and travel on the waterways can be done by small motorised boats.
A ferry service transports locals who live in places like Tres Bocas, a river community in the heart of the delta. The ferry is often full and schedules are determined by the tides. If you should take the trip, look out for the house of the 7th President of Argentina, Domingo Sarmiento. It is wholly enclosed in glass so you cannot miss it.
The Tigre Delta region is ideal for day trips and weekend getaways. Overnight accommodation ranges from hotels to private lodges, and self-catering cabins for hire. Restaurants, a craft fair, and several museums provide sustenance, entertainment, and retail therapy.
Conclusion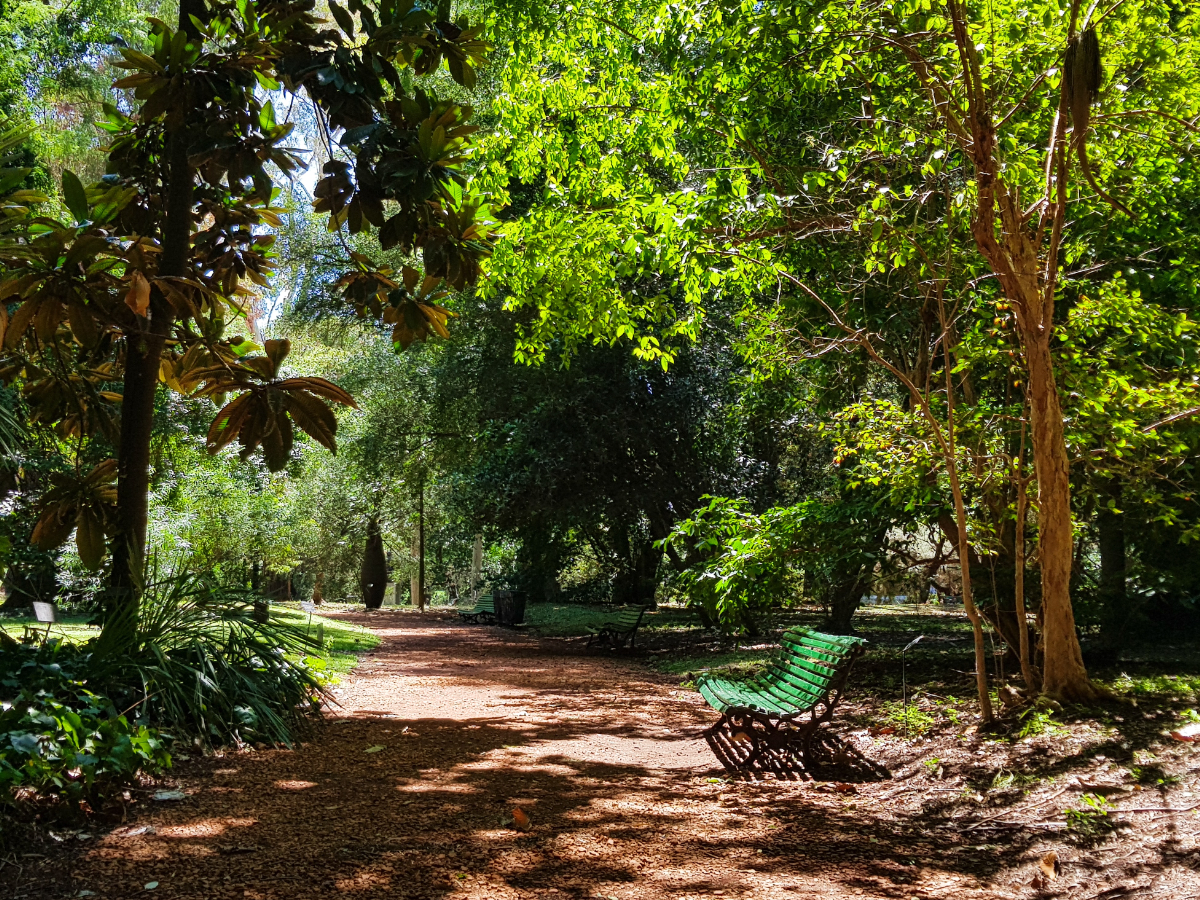 The rich cultural heritage and diverse natural history of Buenos Aires are brought together in delightful ways. In a city that never sleeps, it is possible to spend slow days outdoors and nights in the fast lane.
Our Buenos Aires private guides have the stamina and the knowledge to show you both sides of city life. Contact one of them for a Buenos Aires tour that digs deep into the soul of the city at a pace that suits you.